5 Tips for Booking Your First Cruise
Last Updated on July 11, 2022
So you're thinking of booking your first cruise? It can be a pretty daunting task for first-time cruisers with lots of options, unique terminology, and so many different sources of information. The process can easily overwhelm you. Then again, the reward is pretty sweet. If you do it right, you'll have an amazing time sailing across the ocean in style.
Booking a cruise isn't all that difficult, though, as long as you know what to look for. Here are 5 tips for booking your first cruise.
1) Figure out what's important to you
Knowing where to start on a cruise search can be the hardest part. While most people start their search with the cruise line, that's usually the least important aspect. Experienced cruises are surprisingly loyal to their favorite brand, which is often the first line they cruised. While there are some differences between cruise lines, in most cases, the choice will make little difference in your overall experience, especially on your first cruise. Instead, there are more important factors to consider that make a more significant difference in your cruise experience. 
Ports and Excursions
68% of cruisers said the destination was the most important factor in influencing their vacation choice, according to the CLIA, so it makes sense to start there. Over 1/3 of all cruises in 2019 were in the Caribbean, so that's probably where you'll start. If you're just looking for a warm getaway, almost any cruise in North America will work, but if you have certain things you want to do, investigate them. For the most part, cruise ports all offer pretty similar activities; beach breaks, snorkeling, kayaking, biking, but is there something you've always wanted to do? Swim with dolphins, visit Mayan ruins, explore underground caves? These unique experiences will help narrow down your search. 
How long of a cruise
7-day cruises used to be the most popular offerings from cruise lines. The newest ships and best itineraries were saved for the 7-day long voyages, with the shorter cruises on older, less sophisticated ships. Over the years, the mentality has shifted from traditional week-long vacations, though. Studies show Millennials prefer taking multiple, shorter vacations in a year rather than use all their days at once. 3, 4, or 5-day cruises offer the ability to use fewer vacation days for long weekend trips. Royal Caribbean really started to see success with these itineraries, and you can see the other cruise lines taking note. 
Although these cruises are shorter, it doesn't always translate to better pricing. The average cost per day goes up, and you'll often find many 4 or 5-day cruises can cost the same as a 7-day cruise, so keep that in mind. You'll get more bang for your buck on longer cruises, but that will mean having to take more time off. 
The Ship
The ship you choose can make a huge difference in your cruise experience. Over 100 different ships sail across the globe, so you have a ton of options. Cruise ships today are a cross between hotels, amusement parks, and malls. You'll find water slides, bumper cars, merry-go-rounds, best-in-class shopping, extravagant suites, and more. 
Is there something specific you are looking for on a cruise ship? Do you want a ship full of activities and the hustle and bustle, or do you want a more subdued ship? Do you need the best water slides or pools, or is a smaller ship that's easier to get around more important to you? 
The age of a ship can also have an impact. The newest ships typically have more expensive fares, basically a premium for getting that "new ship" feeling. The same thing goes for ships that went through significant renovations recently. These ships will have the newest and best amenities but will also cost a little bit more. It's all about what's important to you. 
You can compare all the cruise ships from the major cruise lines using our ship compare tool. 
2) Plan the time of year
Timing also plays a big part in cruise planning. Narrow down the time of year you'd like to cruise. The cheapest rates are typically in August/September and January/February. These are the least popular times to go on a cruise, so you'll usually see really good offers trying to fill the ships. The most expensive time is usually June/July when kids are off from school, and everyone is looking to take vacations. 
For Caribbean cruises, August/September is right in the middle of hurricane season, and so there's a risk you'll have bad weather or even a canceled cruise. The January/February cruises have less of a chance of bad weather, but it may be a little cool down in the Caribbean or Mexico (see more about cruising from the North East in the Winter). 
For Alaska, late May to early July is really considered the peak season, although the full season is from early May to September. 
If you're looking for fewer kids on your sailing, consider November, January, or February cruises. Cruises aren't popular for college spring breaks since many cruise lines require one person in the cabin is over 25, making it hard for a group of college students to travel together. Also, unlike popular Mexican spring break destinations, you have to be over 21 to drink onboard.  
Elementary school spring breaks are much more popular as families try to get away during the week. During this time, you'll usually find the ship more crowded with children and higher prices. The exact time of this "spring break" period varies depending on where you on in the country, but usually, it's around where Easter falls that year. 
3) Deals are always a good thing, but they can be misleading
Websites are made to motivate you to click "Book this cruise." You'll see a lot of attractive offers and "limited-time" deals any time you visit a cruise website. Some will even have a count-down clock pressuring you to buy before it's too late. While there are good deals to be had, many times, these savings aren't huge. It's best to find a cruise you'd be interested in and monitor the price for a few weeks so you can see what a good deal is. Search around and do your homework. Don't be pressured by sales and last-minute tactics. 
The most common form of deals is usually free stuff on board rather than a discount upfront. That means your ticket will still cost the same price, but you'll get things on board. Onboard credit is the most popular; It's money that gets applied to your account once you're onboard. This credit can go towards basically anything you charge to your room while on vacation, such as tips, massages, alcohol, and excursions. 
Other times you'll see drink or dining packages. Watch out for "free" offers, though, as they might not always be the great deal you think they are. For example, Norwegian Cruise Line frequently offers a "free" drink package, but you have to pay taxes on it (roughly $140 for a 7-day cruise) AND pay for a room in an "eligible" category which is usually a little more money. It can still be worth it for many people, but if you're not a drinker and you're fine with standard coffee, iced tea, and tap water, you'd be overpaying for this "free" package.  You can use our Drink Package Calculator to see if it's worth it for you.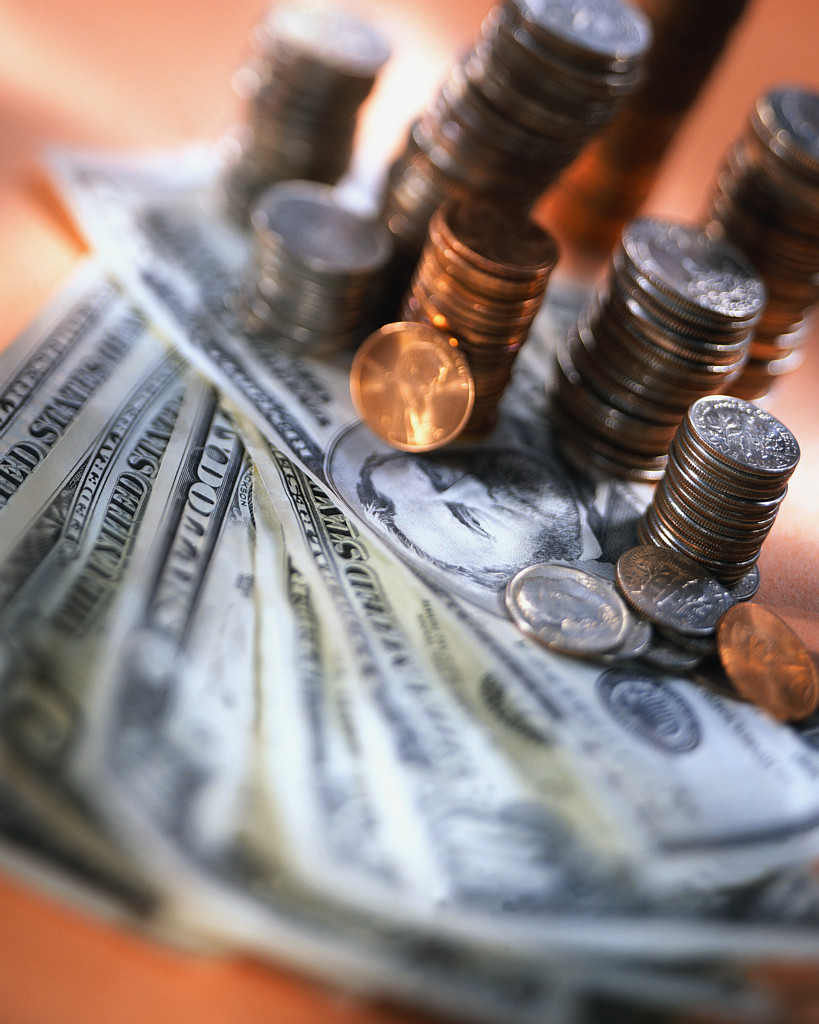 4) Don't forget about extra expenses
When budgeting for a cruise, make sure to take everything into account when deciding how much you want to spend. 
Taxes and Fees
When you see a list price for a cruise, it seldom includes the taxes and fees. If you're booking online, you'll see these on the last screen of the booking process. These are usually taxes charged by the government and port fees for the different places you can stop. Port fees and taxes can generally add an extra 15 – 20% onto the cruise's cost, which comes out to around $150 per person. 
Gratuities
When you book a cruise, most lines will add on gratuities for the staff. This fee covers workers who interact with the guests but don't get direct tips, such as your room steward and the dining staff. You can pay this fee upfront, or you can add it to your account while you're on the cruise. Most lines will let you adjust this fee during the sailing, but it's important to remember this income is very valuable to the hard-working people on board. It is silly this money isn't automatically included in the cruise's base cost, but that's how most of the industry does it. 
The gratuities are usually set as a dollar amount per person per day. The will vary depending on the cruise line, length of cruise, and sometimes the type of room you have. It's $13.99 per day on Carnival while it's $15.50 per day on Norwegian Cruise Line. 
Airfare and Transfers
If you're going to be flying into a port, make sure to consider how much cost the airfare will add to your vacation. It can also make a difference over which departure port to pick. For example, flights to Miami are usually very competitively priced from the North East, but flights to Orlando during high Disney travel season can be quite pricey. That difference can make a Miami cruise cheaper than an Orlando cruise when you add all the costs together. 
If possible, I highly recommend flying down the day before to be safe, especially in Winter when there can be extreme delays. They will not hold a ship's departure for late flights, and your only option is flying to the first port and joining the ship there or losing your money. 
Once you land at your airport, you still have to get to the cruise port that can be anywhere from 10 minutes to an hour from the terminal. If you like simplicity, most cruise lines will let you book transfers directly through them, where they'll pick you up at baggage claim and take your right to the ship terminal. The cost of this can range from $10 – $50 per person each way. 
Nowadays, if you're traveling with just a few people, using an Uber or Lyft from the airport is just as convenient and quite a bit cheaper. Many ports also have shuttle services that you can book on your own at a much cheaper rate. These are great if you're traveling with a group or if your port is far from the airport (ie. Port Canaveral, for example, is 40 minutes from Orlando Airport, and an Uber can add up).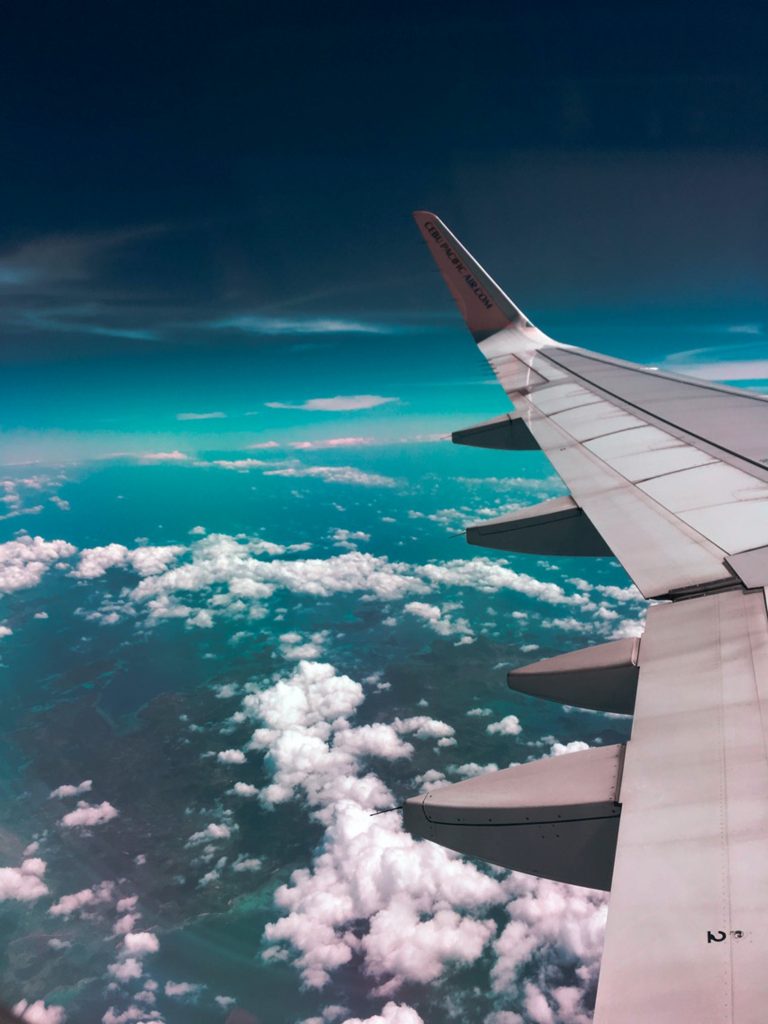 Parking
If you're going to be driving to the port instead, parking can cost anywhere from $10 to $30 a day. Most ports have third-party parking services nearby that will shuttle you to the terminal. Another popular option is a "Stay & Cruise" package, where you arrive a day before, park your car at the hotel, spend the first night, take a shuttle the next morning to the cruise ship and leave your car at the hotel. 
Excursions
Excursions are adventures or activities you'll do while visiting the ports on your trip. They're not essential; you can easily take a 5-day cruise and never get off the boat or do your own thing in the ports, but most people will take at least one excursion on their cruise. Typically these can range from $30 – $200 per person per port depending on what you want to do. Personally, I tend to spend an average of $100 per port where I do an excursion. If you'd prefer not to spend money on excursions, consider booking a cruise that visits a private island, like Half Moon Cay (learn more) or Perfect Day at CocoCay Cay (learn more), where you can get off the and enjoy a tropical beach with many free amenities. 
You can book excursions through third-party companies as well. Some people will book ahead of time via a website, and others will just get off the ship and see what's available. Booking excursions this way gives you more flexibility and the opportunity for potentially lower prices and fewer crowds. You lose the convenience and safety of a cruise line booked excursion, though. Cruise excursion companies are vetted ahead of time and usually have various safety protocols. The cruise ship will also not leave you if you're on an "official" excursion, and for some reason, the group does not get back to the ship in time.  
Beverages
Most cruise lines do not include alcohol, soda, bottled water, or premium coffees in the cruise cost. If you want these, you'll have to pay extra while on board. Most cruise lines have a drink package available that you can add-on to the cost of your cruise. Whether or not a drink package is worth it depends on every person. You can use our Drink Package Calculator to learn more about the costs of the drinks and if it's worth it to you. 
5. Don't be afraid to ask for help
Even after you choose the cruise you want, booking the trip can still be an overwhelming experience if you've never done it before. You have 3 main options for booking, and each will offer you different things. 
Cruise Line Website
Every cruise line allows you to book with them directly. Just go to the website, fill out the fields, and you can book it within minutes. A nice aspect of this is that you're cutting out the middle man and taking care of everything yourself. Here you have full control over your trip, and you don't have to worry about going through someone else to change or select things. It isn't the easiest for first-timers, though, as it leaves you on your own to investigate questions you have, like if you need passports or have special dietary needs.  
Third-Party Website
Sites like Travelocity, Expedia, Orbitz, Costco Travel, and many more make it easy to book cruises as well. These options are kind of a hybrid of booking it through a cruise website and travel agent. A benefit of using third-party websites is if you already have points or deals from the site. For example, I book all my travel from Travelocity, so if I book a cruise through them, the points continue to add up. It doesn't hurt to shop around, see if a particular site is offering a special onboard credit or discount some other one is not. 
Travel Agent
The benefit of using a travel agent is that you get all their experience and knowledge at no cost to you. The cruise line reimburses travel agents, so you don't pay them a dime. They can often give you promotions or deals that you won't find on a website, and for a group booking, they can even add incentives like extra onboard credits or gifts you'll receive onboard. The downside is that usually, you'll have to contact your travel agent for changes. 
What's the best option for booking a cruise?
Well, that comes down to what you're most comfortable with. Personally, I am a control freak and like to be able to book every aspect of my cruise, from my cabin, to my dining time, to transfers to the ship. But if you like someone to take care of all the hassle for you, a travel agent can be an invaluable resource and save you a lot of time and headaches. If you're traveling with a large group, a travel agent is most likely the way to go. Not only do they simplify the planning, but they'll make sure people hit the payment deadlines, have the right documents, and really provide a smooth experience. 
CruiseSpotlight is an Amazon Associate. We may earn a commission when you click links to retailers and purchase goods.