7-Night Ovation of the Seas Alaskan Cruise Summary
The Itinerary: 7-night Alaskan Experience Cruise
On May 27, I embarked on my first ever Alaskan cruise aboard the Ovation of the Seas. The trip was a 7-night sailing leaving from Seattle and visiting Juneau, Skagway, Sitka, and Victoria (Canada). We had two days at sea. The first was when we traveled up to Alaska, and the other was when we traveled back down to Victoria, BC. 
For most ports, we had ample time to go ashore and explore the local attractions. We made the most of this time. Most days, we were in the port as soon as the ship left us off and got back on board right before the last call. There was just so much to do in these ports. 
The Ship: Royal Caribbean Ovation of the Seas
The cruise was on Royal Caribbean's Ovation of the Seas. It's one of the newer ships sailing in Alaska. We specifically chose this ship because of all the activities on board. There was so much to do: skydiving, bumper cars, rock climbing, roller skating.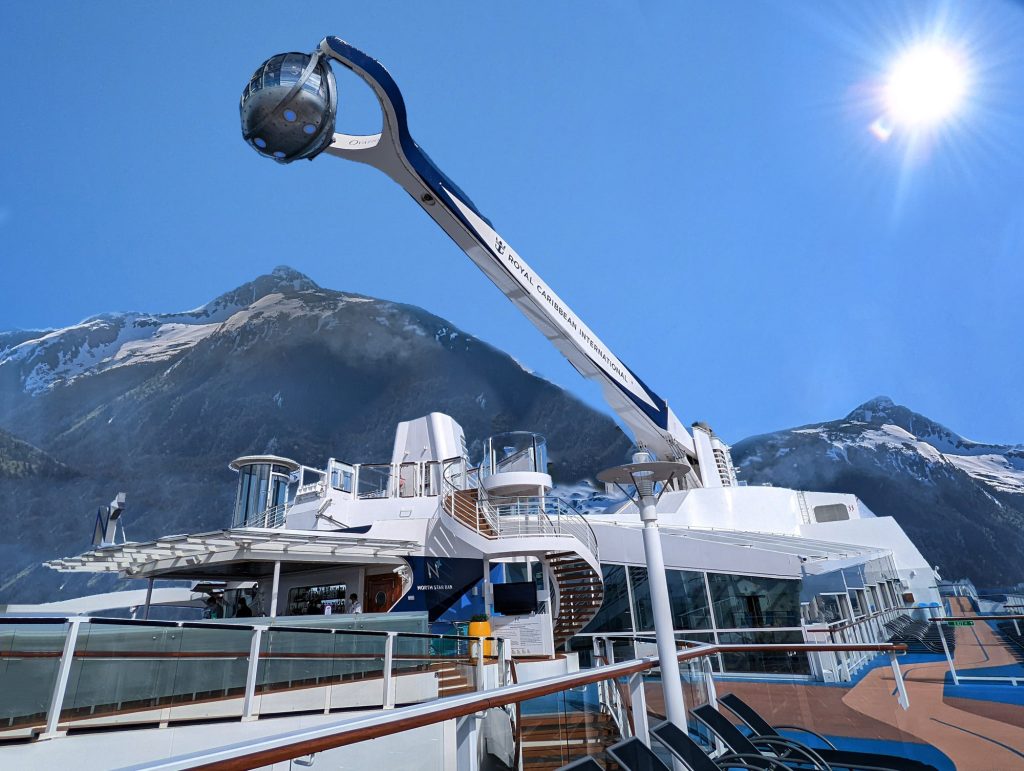 It was also important for me to have a ship with lots of good indoor spaces for viewing, as the weather could prevent us from using any outdoor decks. The Ovation of the Seas was huge and provided just what we needed. However, for some people, it may be too large. On sea days, we walked 4 – 5 miles just getting around the ship. 
Day by Day Alaskan Cruise Blog 
You can follow along on our adventure in our daily blogs. In them, we take you through every day we spent on the cruise. We cover how we got places, how long things took, and how much they cost. You'll also see the Cruise Compasses/schedules and the menus. The blog entries are very heavy on the details, but hopefully, you'll find helpful information. 
Ovation of the Seas – Cruise Blog - Day 1 – Seattle
Ovation of the Seas – Cruise Blog - Day 2 – Sea Day
Ovation of the Seas – Cruise Blog - Day 3 – Juneau
Ovation of the Seas – Cruise Blog - Day 4 – Skagway
Ovation of the Seas – Cruise Blog - Day 5 – Sitka
Ovation of the Seas – Cruise Blog - Day 6 – Sea Day
Ovation of the Seas – Cruise Blog - Day 7 – Victoria
Ovation of the Seas – Cruise Blog - Day 8 – Debarking in Seattle
6 Hits & Misses of Ovation of the Seas
Total Cost for our Alaskan Cruise
A lot of people ask how much an Alaskan cruise costs. They're not cheap, but that's also not out of reach for many if you plan carefully. Typically, these sailings are more expensive than Caribbean sailings, so you should be prepared to pay more. You can save some money by sailing early in the season (May and September), but the weather may not be as nice. 
Here's a breakdown of what we spent altogether on this trip. This cost breakdown is for one balcony cabin for 2 people. For airfare, it included flights from the NY area. One thing that stuck out was how much the excursions cost. They were much more expensive than anything we ever paid for in the Caribbean, but they're also completely different. They were all well worth the money, but be sure to budget for them. 
| | |
| --- | --- |
| Cruisefare | $2,081 |
| Airfare | $1,142 |
| Excursions | $1,094 |
| Hotel (Seattle) | $437 |
| Additional spending (onboard) | $421 |
| Additional spending (in port) | $420 |
| Daily gratuities | $203 |
| Internet | $77 |
| Total (for 2 people) | $5,875 |
In the end, it cost us $2,938 per person for this cruise. Of course, your spending will vary. Maybe you don't drink, so you spend less on alcohol. Maybe you like shopping and will buy duty-free souvenirs. Or maybe you don't have to fly from the East Coast (which was the second biggest expense). Hopefully, this just gives you an idea of what kind of spending you might expect. 
In our case, we booked through Costco Travel, which was offering a few perks that saved on our bill a bit. It included two free soda packages, a free specialty dinner, and a free massage. 
Summary of our Alaskan cruise on Ovation of the Seas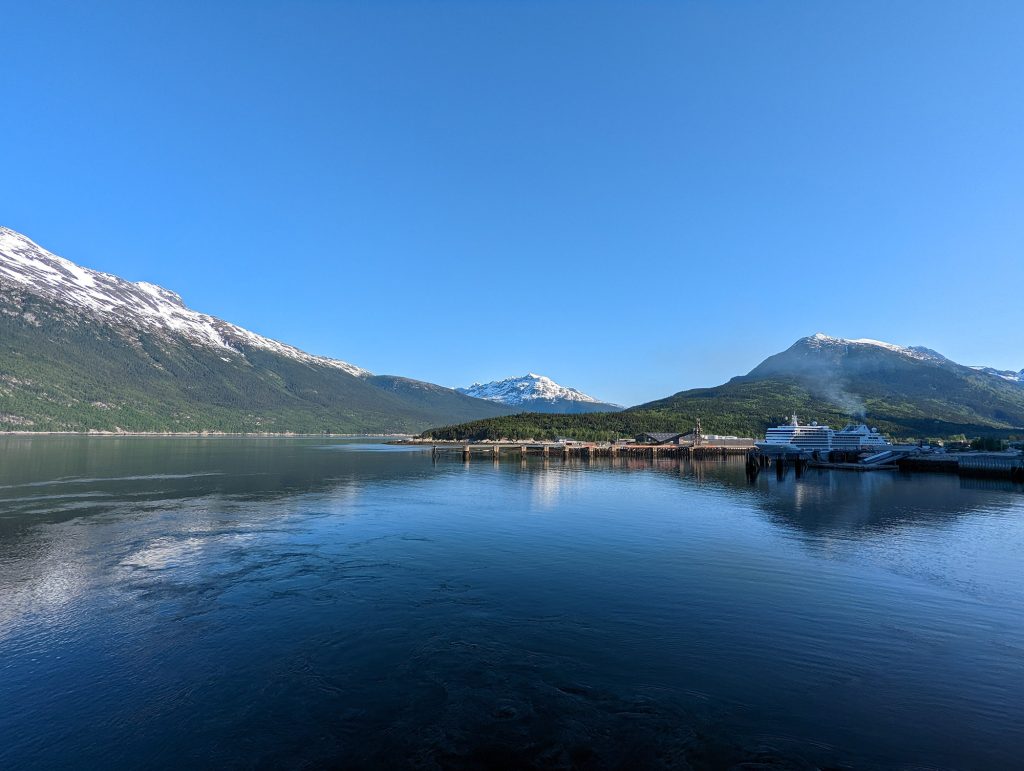 Looking over the cruise blogs, you'll see some complaints and nitpicks. Mostly, that's because I wrote them down while it was happening so I could share them with you in these articles. Would I have remembered them otherwise? Probably not. 
You know what I will remember? Watching the beautiful snow-capped mountains sail by as we ate a delicious breakfast in the Solarium. The sighting of our first humpback whale who gave us a perfect shot of a whale tale as he dove. The rush of ziplining over a waterfall. The majesty of seeing an Eagle soaring overhead. The scenery that was just so beautiful words, and pictures, couldn't do justice. That's what I'll take with me. The other comments are documented here to temper expectations and share my experience but make no mistake, I would do this cruise again in a heartbeat and recommend it to anyone.
What would I do differently?
One way I try to give helpful advice is to share what I did and what I would do differently if I did it again. For this cruise, I wouldn't change much.
We did a lot of whale watching, so I might have done one less excursion that involved whale, or wildlife, watching. They were all fantastic, but it's a lot of waiting around, and there might be other exciting things to do at some of the ports.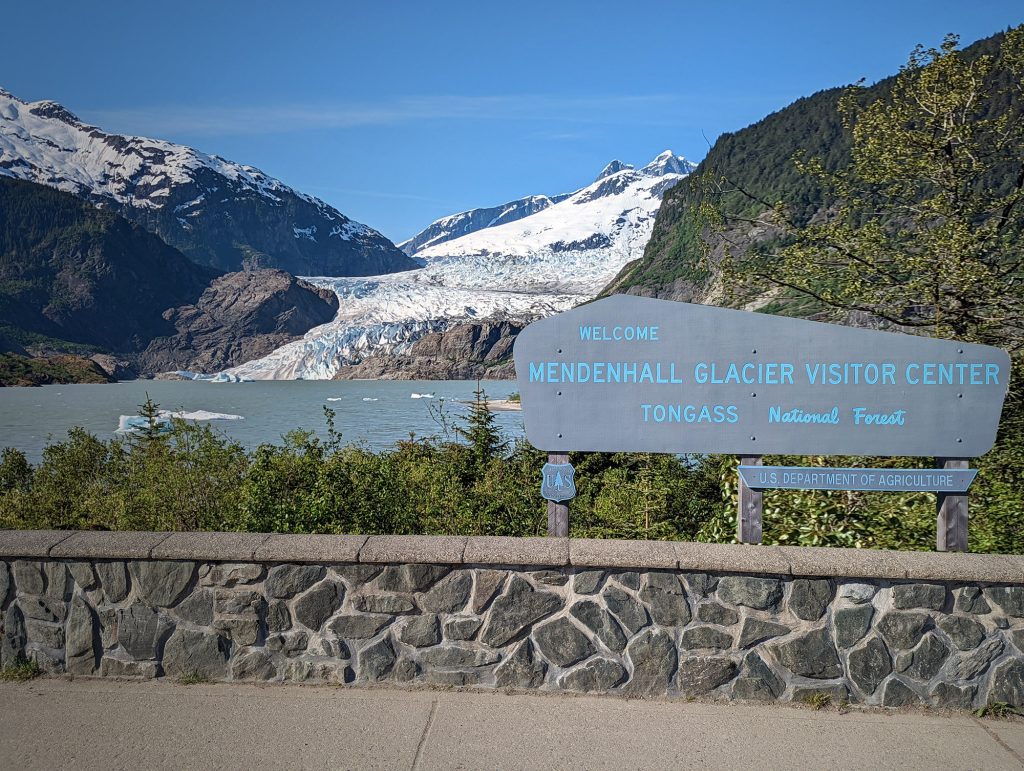 The only other thing I might recommend is that you should determine if sailing through the glaciers is important to you. On our sailing, we didn't sail up to any glaciers like you might if you were visiting Glacier Bay, Tracy Arm Fjord, or Endicott Arm & Dawes Glacier. But, we still witnessed amazing views on the Inside Passage and saw Mendenhall Glacier in Juneau. But, if you've never seen glaciers up close, I might recommend a cruise that sails through the glaciers or maybe an excursion to be on an actual glacier. Since I've been on a glacier before, it wasn't as important to me. 
Should you cruise to Alaska?
Yes, yes, and yes. If you're a seasoned cruiser, it'll be something unlike anything you'd done in the Caribbean or Mexico. It will not be relaxing on the beach with cocktails or sitting on the pool deck with steel drum music playing. Instead, it'll be an adventure. Ours was action-packed, but yours doesn't have to be. There are a variety of activities and excursions to choose from, depending on what you want to do. You can stroll down the streets in Juneau or kayak up to a glacial waterfall; it's up to you. 
If you've never cruised before, Alaska would be a perfect destination to start. For those people who think they'll feel "trapped" on a boat, these cruises typically give you lots of time on land to explore. Also, many of these destinations can only be reached by ship, so it's an excellent way to get your feet wet with cruising.
CruiseSpotlight is an Amazon Associate. We may earn a commission when you click links to retailers and purchase goods.