A Look at Sun Princess' New Entertainment Lineup
Princess Cruises unveiled their biggest entertainment lineup ever for their upcoming debut of the Sun Princess, the largest ship in its fleet. As ships get larger and larger, we see companies moving away from just having one theater and instead offering different entertainment venues across the ship with unique experiences. Not only does that provide more options, but it splits crowds to manage the flow of people better. The Sun Princess will do that by offering entertainment split between the Princess Area, The Dome, and The Piazza.
Princess Arena: a next-generation theater
At the heart of the Sun Princess's entertainment offerings is the Princess Arena, which they call "the most technologically advanced entertainment venue at sea." Located on Deck 7 and 8, this theater is an adjustable space. Most productions will be set using it as a theater-in-the-round using a 270-degree keyhole setup (a traditional proscenium theater configuration is available, according to the press release.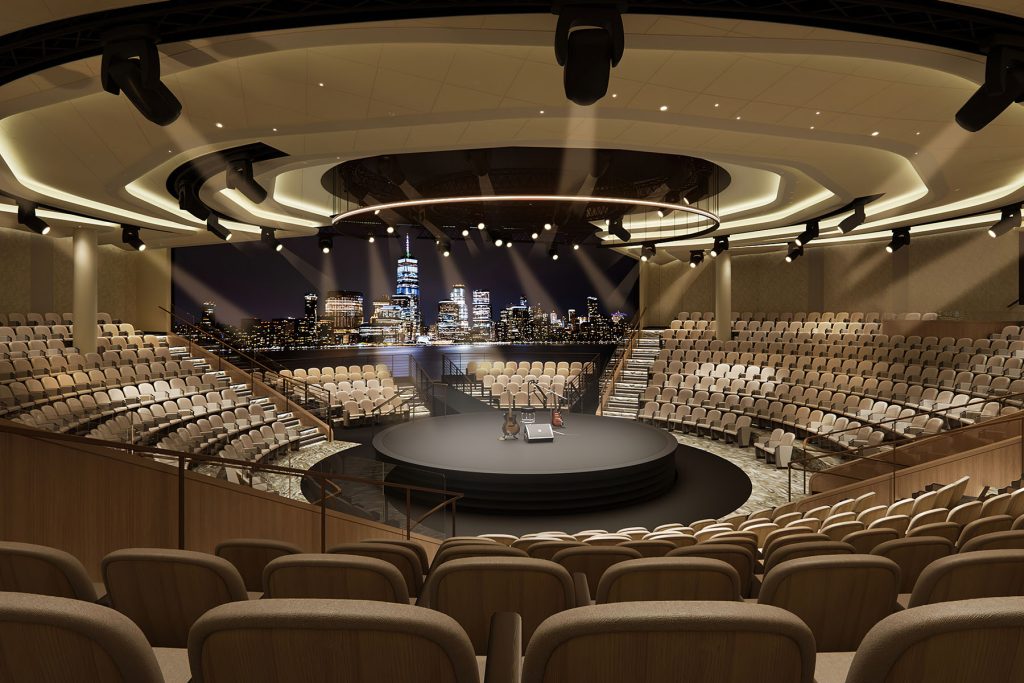 Denise Saviss, Vice President of Entertainment Experience for Princess Cruises, expressed enthusiasm about the venue, stating, "Not only will our productions shine, but the venue itself, with its state-of-the-art stages, captivating lighting design, and immersive surround-sound, will deliver show-stopping spectacles on every voyage."
The Princess Arena will host four shows, each showcasing the immense talent of the Sun Princess troupe. Headlining these performances are three brand-new productions and a fourth reimagined favorite.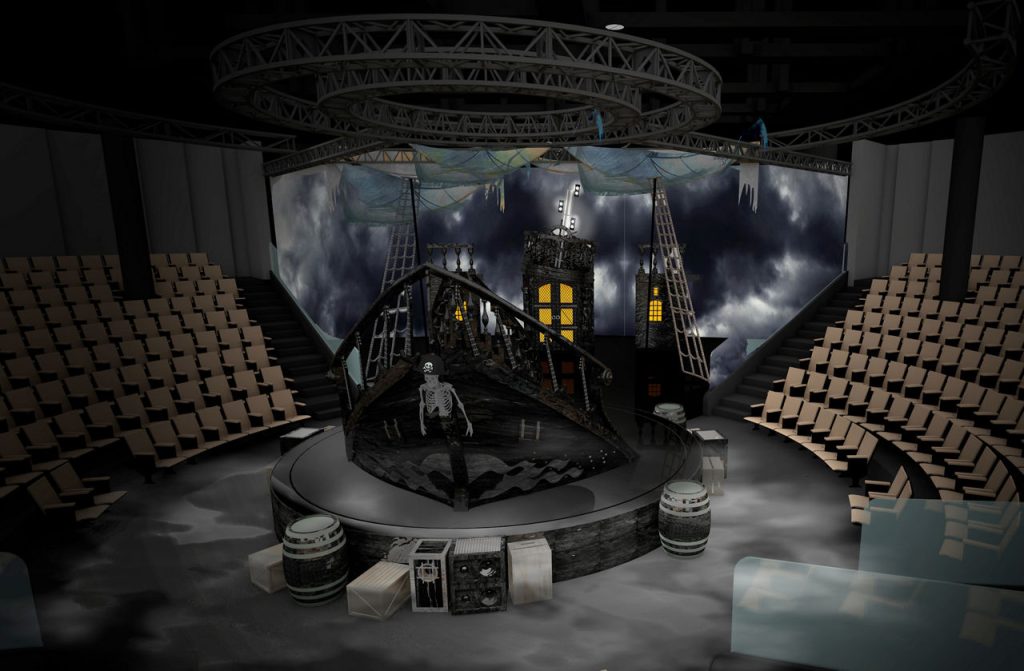 Vallora, A Pirate Quest: Directed and choreographed by Danny Teeson, known for his work on "American Idol," this production follows the intrepid heroine Vallora through a thrilling pirate adventure set to an upbeat 80s soundtrack. Guests can expect to hear songs like "Eye of the Tiger," "Sweet Dreams," and "Nothings Gonna Stop Us Now."
Stage Struck: Celebrating the magic of musical theater, Stage Struck features iconic Broadway songs in an energetic experience. The performance will tackle favorites like "One Night Only" from Dreamgirls, "Take Me Or Leave Me" from Rent, and "On Broadway" from Smokey Joe's Café. It's directed and choreographed by Karen Bruce, a prominent figure from "So You Think You Can Dance" and the West End.
Viva La Música: This show has a fantastic Latin soundtrack with songs like "Rhythm is Gonna Get You," "Havana" by Camilla Cabello, and "Oye Como Va" by Santana. Choreographed by Liz Imperio, who worked on tours for Jennifer Lopez, Madonna, and Gloria Estefan, the concert is highlighted by a dance couple who invites guests onto the dance floor to be a part of the performance.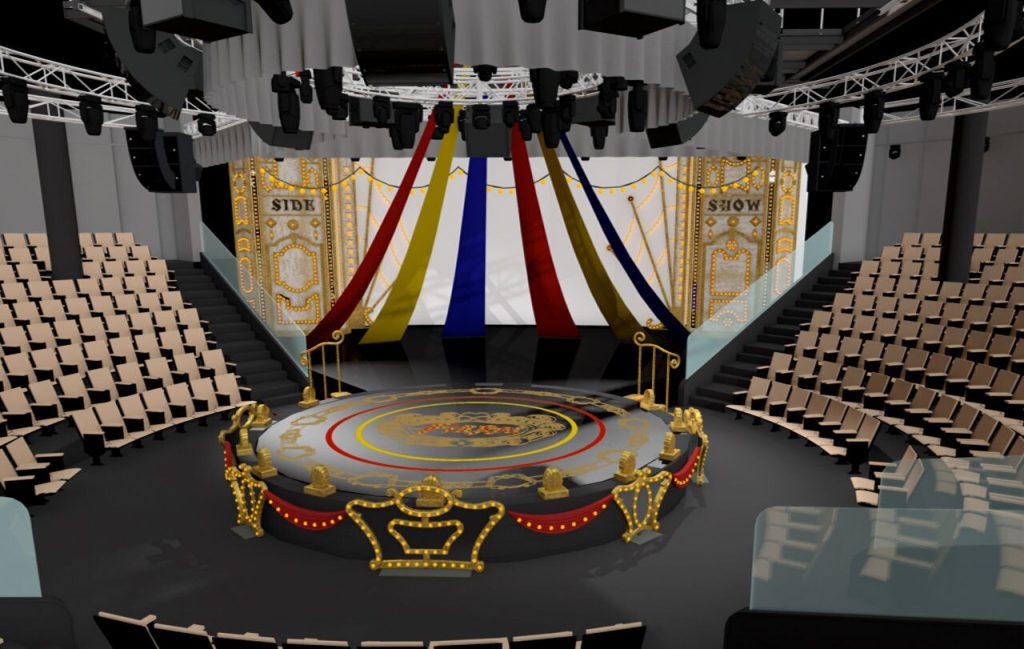 Fiera: Sun Princess will also feature a reimagined version of the show Fiera, seen on ships like the Majestic Princess. It tells a story of love found at a fairground with songs like Guns & Roses' "Sweet Child of Mine," and Lady Gaga's "Born This Way."
The Dome: a glass-enclosed entertainment venue with Cirque 
Perched atop the Sun Princess, The Dome is a glass-enclosed structure inspired by the enchanting terraces of Santorini. By day, it's an indoor/outdoor oasis with a sparkling pool, and perfect for relaxation. At night, it evolves into a multifaceted entertainment venue with a South Beach vibe.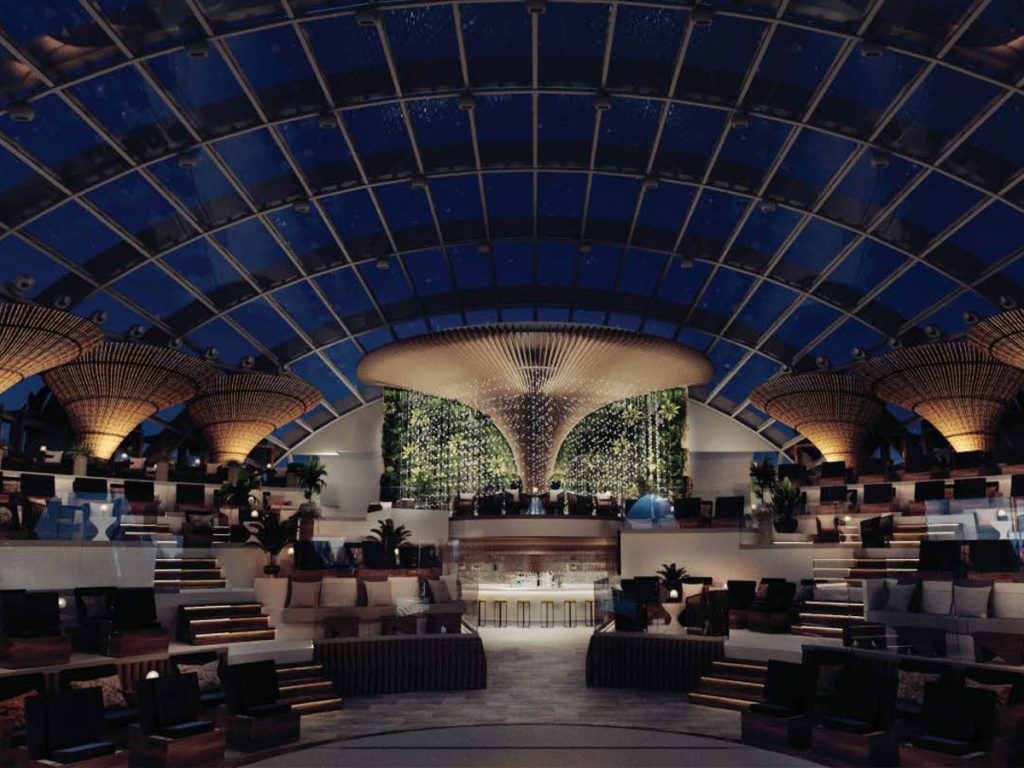 The Dome will showcase the artistry of Cirque Éloize, one of the entertainment industry's biggest names. They created three specially-created shows specialty shows for this space, "Blue," "Come Fly Away," and "Artbeat." Each show will feature awe-inspiring acts such as aerial hoops, bungees, silks, and mind-bending contortions, providing guests with a world of emotion, color, and music.
The Piazza: heartbeat of the ship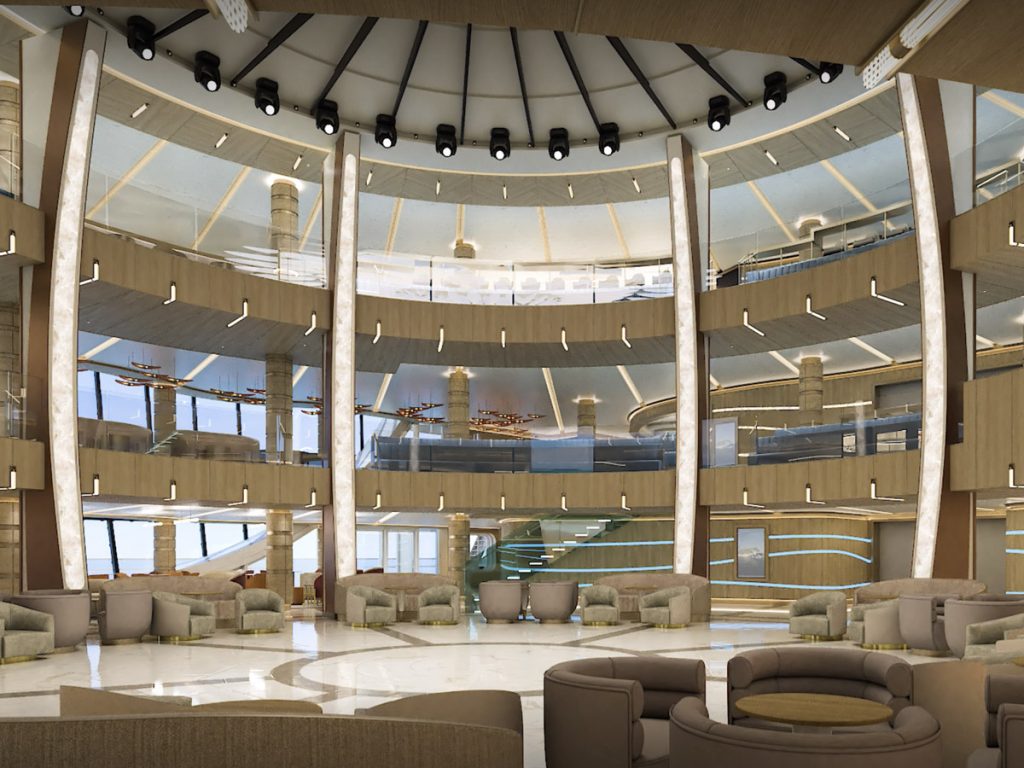 The Piazza, the central atrium of the Sun Princess, evolves into a new, impressive space that's surrounded by a sphere of glass that offers expansive views. This central hub of the ship provides a wide selection of entertainment, including beloved musical acts, game shows, and the renowned Champagne Waterfall event.
Making use of unique Sun Princess spaces
With these three venues, the Sun Princess will keep guests entertained during their sailings when it debuts in 2024. Because the venues on Sun Princess are so unique, many being sphere-shaped (hence the name Sphere-class), it means Princess couldn't just port other productions to this new ship but instead got to design completely new experiences to make use of the innovative spaces. It sounds like they really leaned into that, with unique productions you won't see on another cruise ship.
Stay up-to-date on all the new ships by subscribing to our monthly newsletter
CruiseSpotlight is an Amazon Associate. We may earn a commission when you click links to retailers and purchase goods.