Beetlejuice Coming to New Norwegian Ship
Say it with me now, "Beetlejuice, Beetlejuice, Beetlejuice." Norwegian Cruise Line has finally revealed the big production show that will be headlining their next cruise ship, the Norwegian Viva. They'll be bringing a spookily-silly production of "Beetlejuice" The Musical when it starts sailing in August.  
Wait, Beetlejuice the Musical?
You've undoubtedly heard of the Beetlejuice movie, Tim Burton's 1988 comedy classic featuring big names like Alec Baldwin, Geena Davis, Catherine O'Hara, Winona Ryder, and Michael Keaton. And you may have seen Beetlejuice the animated series, which ran from 1989 to 1991. But you may not know Beetlejuice was adapted into a musical and ran on Broadway for nearly 700 performances between 2019 and 2023. Nominated for eight Tony awards, the show was widely viewed as a fun comedic take on the movie but suffered a relatively short run due to the pandemic. 
Norwegian Viva will host a 90-minute adaptation of the full Broadway show. Like Norwegian's other adapted Broadway shows, it will run without an intermission. Norwegian stated, "The elaborate 'Beetlejuice' production will charm and captivate guests as performers dance and sing along to show tune classics including 'Day-O,' and 'Jump in the Line (Shake, Senora),' while also reveling in the nostalgia from the pop culture classic film."
Unfortunately, the original Broadway Beetlejuice, Alex Brightman, who received rave reviews in his performance, won't reprise his role on the Viva. But they will bring in Michelle D'Amico, a cast member of the Broadway production, to play Lydia. 
Beetlejuice will run in the Viva Theater
Beetlejuice will take advantage of the state-of-the-art lighting and effects in the Viva Theater Club. This 3-story venue sports ample comfy seating and great sight lines for Broadway-level performances. The venue is leaps and bounds better than some other cruise line's theaters.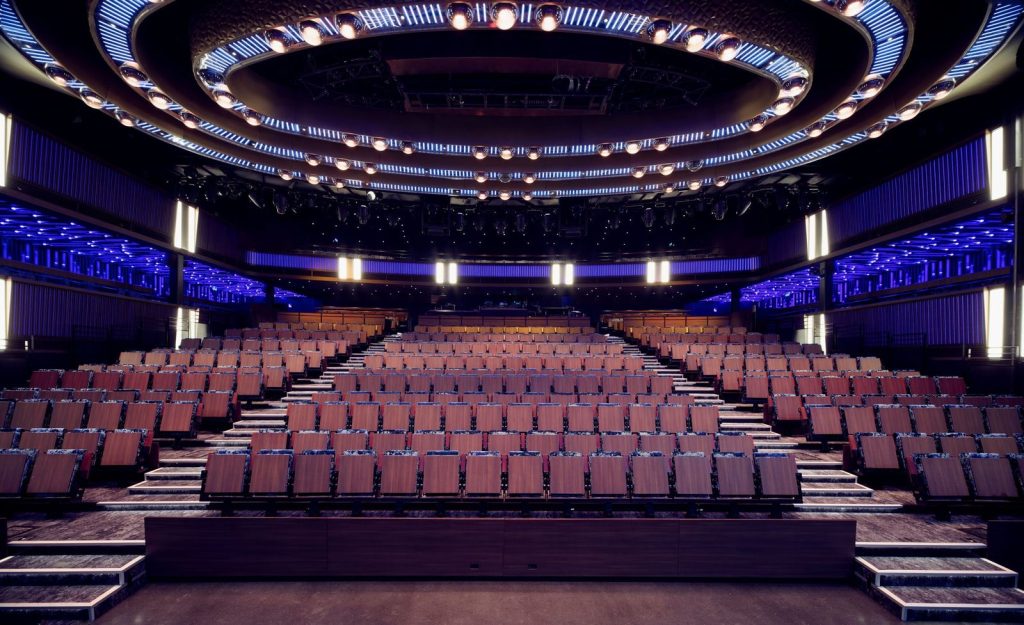 After the show is over, the Viva Theater can transform into a massive nightclub. The seats slide back, and the chandelier lowers to create a huge dance floor for parties and other events. They haven't announced all the other events that will take place in the theater, but Norwegian has said that it will also be home to "Press Your Luck Live," where guests will have a chance to play the classic game and win real prizes.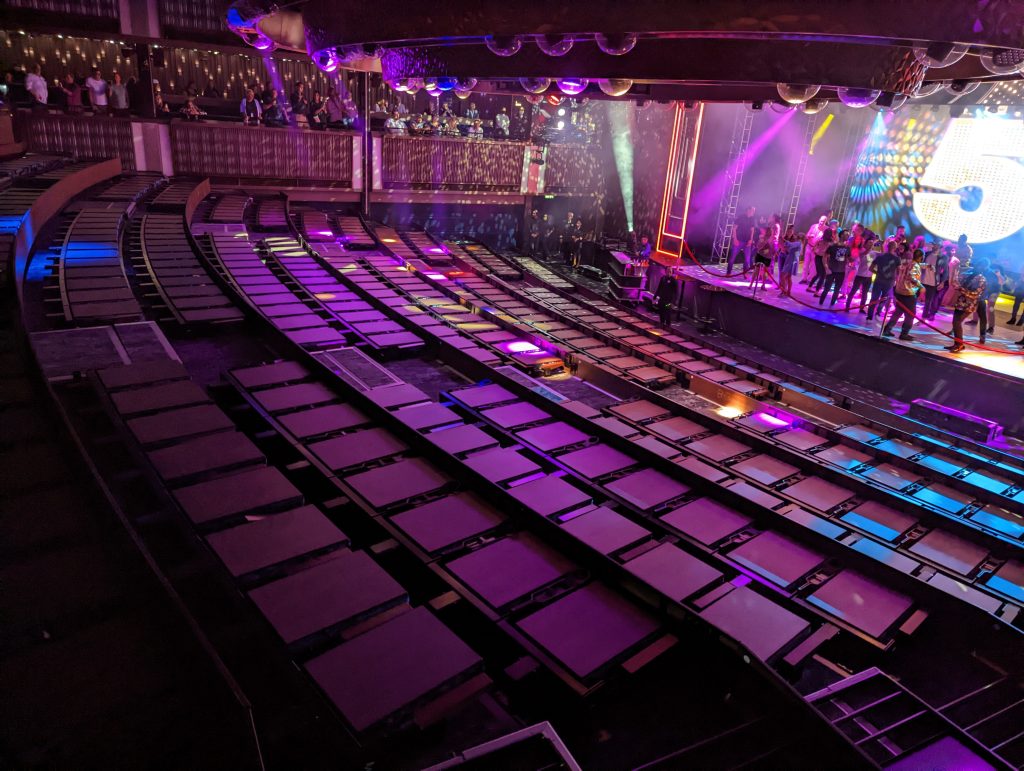 Our take: glad to see Norwegian is continuing its tradition of high-end productions
Recently, Norwegian has faced some bad press for canceling some shows. First, they canceled the popular show "Kinky Boots" and then the new show "Noise Boys," which didn't even make it a year on the Prima. After that, many were wondering if Norwegian was starting to move away from high-end production shows like "Six," "Footloose," "Summer: The Donna Summer Musical," and "Jersey Boys." Thankfully, with this announcement, we see that they're still committed to providing the high-end entertainment guests have come to expect. 
When I had a chance to see "Summer: The Donna Summer Musical" aboard this Prima last fall (read about that trip here), I was blown away by the production value, sets, and talent. It felt like something I would go to see on actual Broadway, not a cruise ship production. While I found the show a little confusing in its pacing, a common complaint of the Broadway version, it was a very high-end show. 
I have even higher expectations for Beetlejuice, which will allow set designers even more chances to shine with all the supernatural spookiness in the show. I'll give a full review when I sail aboard the Viva in May 2024. 
CruiseSpotlight is an Amazon Associate. We may earn a commission when you click links to retailers and purchase goods.