Black Friday Deals on Cruises and Cruise Essentials
Last Updated on January 15, 2023
Over the years, Black Friday has become a quasi-holiday in the US. Companies fight to get your hard-earned dollar as they look to increase their sales and profits. Of course, it's totally a commercial initiative to increase spending, but that being said, sometimes there are good deals to be found.
When it comes to cruises, there can be some deals to be found. Now, when it comes to cruises themselves, while there is always some "deal" going on, it's often not anything special, just a way to get you to buy in the moment. Still, there are a few gems to be found, especially on onboard expenses like excursions, activities, and dining. The key is not to buy anything you wouldn't buy otherwise and to do your homework. 
Here are some of the best deals for Black Friday for cruises. We'll update this through the week as new deals go live for Black Friday and Cyber Monday.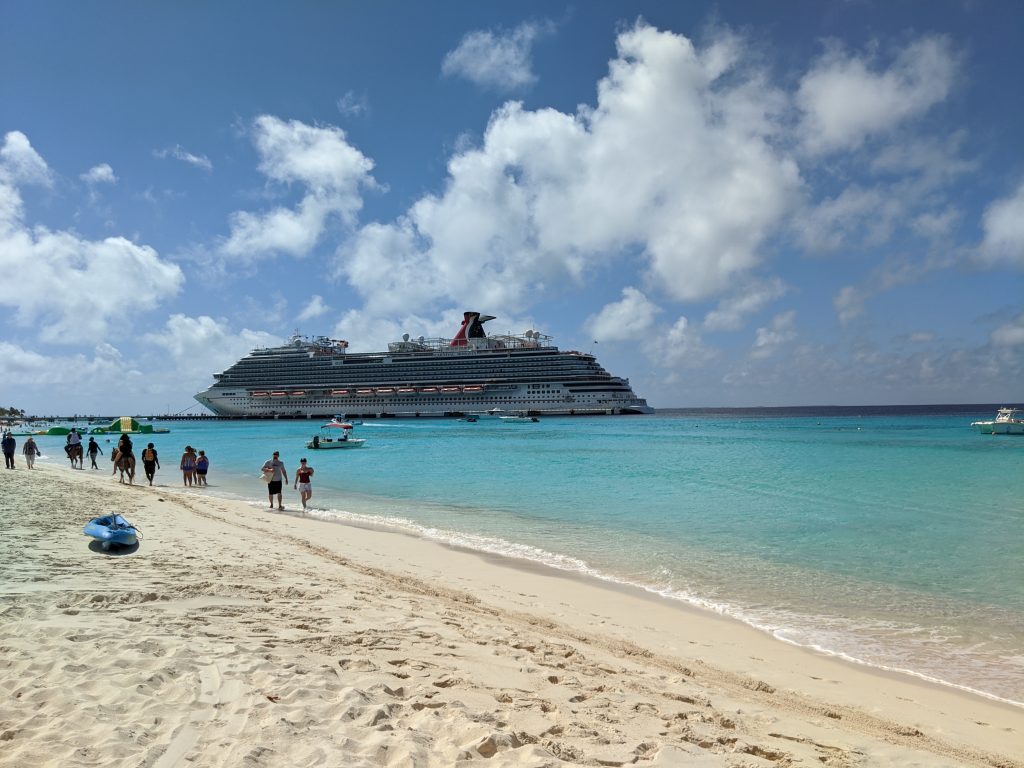 Black Friday Deals on Cruise Fares
Since 2021, we've been monitoring the prices of 26 different cruises from the following cruise lines. We've been tracking them to see whether they're actually offering "deals" or if it's marketing fluff. You have to be careful with cruise fares; you'll see offers for a certain percentage off, but that's off the book price that no one actually pays. On top of that, the book price fluctuates. The discount may go from 30% off to 40% off, but there are little to no savings because the base price went up. We used that information to help see if the Black Friday "deals" we're seeing is actually good. 
Carnival
Carnival hasn't yet released their Black Friday deals.
Royal Caribbean
Currently, Royal Caribbean is offering a "Thanksgiving Sale" on cruise fares. It's 30% for all guests and up to $600 off. Kids can also sail free on select sailings (typically not any time that kids are actually out of school). For most of the cruise prices that we've been monitoring for the past 6 months, the price is the same or up to 10% cheaper. On average, it's about 5% better. It's nothing phenomenal that means you should go book a cruise right now, but if you've been waiting to pull the trigger on a specific sailing, double-check your prices. 
Norwegian
For Black Friday this year, Norwegian Cruise Line is offering the 2nd guest to cruise for free. They're also offering up to 6 "Free at Sea" offers such as free wifi, excursion credits, etc.
We've been monitoring cruise prices on select sailings for the past year, and this "deal" is marginally better than previous sales in only half of them. For the rest, the price is actually 11% higher than deals we saw earlier this year. Also, keep in mind, to get the 7 offers, you have to choose a more expensive cabin than a "sail away rate," which is their most inexpensive option. That additional cost may not be worth it if you don't use all the offers (ie. you don't drink, you don't want the wifi, etc). 
Black Friday Deals on Onboard Expenses and Excursions
Carnival
In previous years, Carnival has offered a promo code for 10% off excursions and spa treatments on Black Friday. So far, nothing has been announced.
Royal Caribbean
Royal Caribbean is offering a deal on most onboard expenses for Black Friday. You can book these by logging into your cruise planner. You don't need a promo code or link; you'll automatically see the sale price. They're advertising "up to 55% off," but there really should be a strong emphasis on the "up to." 
Is this a good deal? It's going to vary depending on your specific sailing. Royal Caribbean uses dynamic pricing, so the price for things like drink packages, excursions, and dining, can vary for each sailing. The only way to know for sure is to track your prices and book when you see a good deal. One nice thing with Royal Caribbean is that if you book something in your cruise planner and see it cheaper later, you just cancel and rebook right on the website; no hassle of calling in and waiting on hold. 
Below, you'll see how the prices have changed for onboard expenses for our next Royal Caribbean cruise, a 7-day Alaskan cruise in May 2022. For the things we're monitoring for this sailing (drink package, dining, internet, and excursions), only the internet has better Black Friday pricing than we've seen before, and that's only by $1 a day.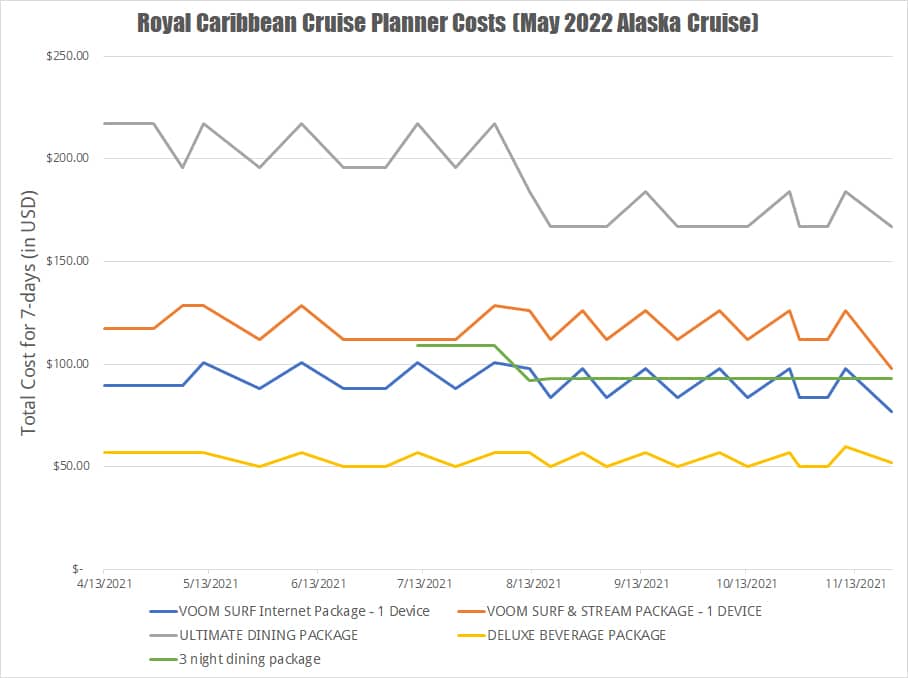 Want to know what's a good deal? In an effort to help our readers, we've created a tool that lets people see the prices others are seeing for the Deluxe Beverage Package. You can see the best, worst, and average prices people are seeing. Have a cruise booked? Help out your fellow cruisers by submitting your Deluxe Beverage Package pricing.
Norwegian
Norwegian Cruise Line has not published any Black Friday deals onboard expenses or excursions at this time.
Virgin Voyages
Virgin Voyages has not published any Black Friday deals onboard expenses or excursions at this time.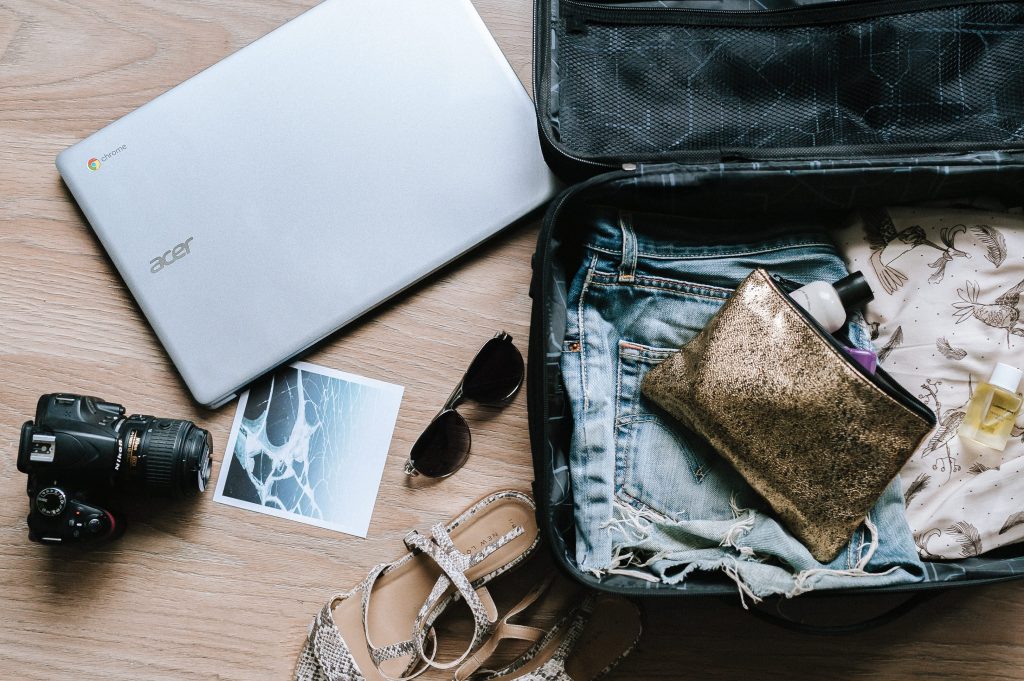 Black Friday Deals on Cruise Essentials
Amazon's offering a lot of good deals on some items that may be useful for your next cruise. Here are some of the best deals we're seeing. 
Insulated Mug
While it's easy to get drinks like lemonade, ice tea, coffee, and juices on board, the cups that you'll find in the buffet are ridiculously small. Bring your own insulated tumbler and save yourself some trips. This is a knock-off version of the very popular Yeti cups. It works for hot things like tea and coffee, or cold things like juices and lemonade. I bring one with me every morning to the buffet and stock up on the juices that they stop serving around 10 am. That way I have some in my fridge in the room.
If you're sailing on Royal Caribbean and have the soda or Deluxe Beverage Package, you do NOT need a cup. You get a cup when you board that will work with the Coke Freestyle machines onboard.
Note: for sanitary reasons, please do not fill this cup directly from the dispensers. Grab a clean cup in the buffet and use that to get the juice and pour it into your mug

USB Charger (instead of extension cord)
Most cruise cabins only have one or two power outlets available. With the number of devices we have now-a-days (your phone, Apple Watch, Kindle, fitbit), it can lead to a fight over the available outlets.
Most cruise lines do NOT allow surge protectors because of fire issues that may occur with cruise ship wiring. Some will allow extension cords that don't have surge protectors, but there a lot of stories of confused gate agents not knowing the difference and confiscating them anyway.
A safer option is to bring a USB hub. This one specifically will let you charge up to 3 devices at once. What makes this different than some of the cheaper ones out there, is it has two USB-C ports on it. These port can be used to fast charge many devices like iPhones, Android Phones, Nintendo Switches, Tablets, Chromebooks, and Laptops.
If you have an iPhone and you're getting the charger above, do yourself a favor an also get a USB-C to Lightning cable. If you have an iPhone 8 or newer, your device supports quick charging but Apple doesn't give you a quick charging cable. To get quick charging, you'll need a USB C charger like the one above and this cable Anker USB C to Lightning Cable. It's so much faster, giving you 50% battery charge in 30 minutes. The best part is once you're home from the cruise, you can keep using this and charge your phone so much faster.
Bluetooth Trackers
Bluetooth trackers have become as necessity in recent days as airlines have gotten awful at keeping track of luggage. Just drop one of these tags in your luggage and you'll be able to see where it is in case it gets lost. On my last flight, the airline didn't load my luggage on the plane. As soon as I landed at home, I could see my bags were still in Seattle, and I was able to go and file the necessary paperwork before luggage even started coming out on the belt.
These trackers have no on-going fees and have no data connection themselves. Instead they connect to phones nearby and relay the information through them. It's not very useful on the ship (and don't think of trying to track children on board with them), because of all the metal and lack of cell phone connections.
There are basically two options. AirTag with works with Apple devices or or Tile which will work with Android and Apple Devices. The AirTag has the best coverage (because every iPhone acts as a receiver), but I use Tile with my Android phone and have no issues.
Even better, when not traveling you can just attach these to your keys, briefcase, or purse and continue using them on a daily basis.
Sun Protection Shirt
Did you know that a white t-shirt only provides the equivalent of an SPF protection of 7 and when it's wet, only 3! That's nothing. If you're going to be spending at day at the beach or outside, and you have fair skin, a sun protection shirt can be a life saver. When clothing provides sun protection, it is UPF rated (rather then SPF which is for skin products). The technology has come a long way, and UPF shirts no longer feel like wet suits of vinyl. Some are just as soft as a regular t-shirt. They're great for kids who forget to re-apply sunscreen or protecting your back's hard to reach spots.
Also, some destinations like the National Parks in Mexico, no longer allow any chemical sunscreen to protect the reefs. Because of this regulation, a UPF rated sun shirt is your only option.
Magnetic Hooks
Even on the best and newest cruise ships, storage is at a premium. Because cruise cabins are all made from metal, you can use magnetic hooks to increase your storage space. I bring two types of hooks with me, heavy-duty and standard.
Heavy Duty Magnetic Hooks
These hooks say they'll hold up to 110 pounds. I can't vouch for that, but they are pretty strong. I've used them to hold up binoculars, wet swim suits, baseball caps, and soda cups.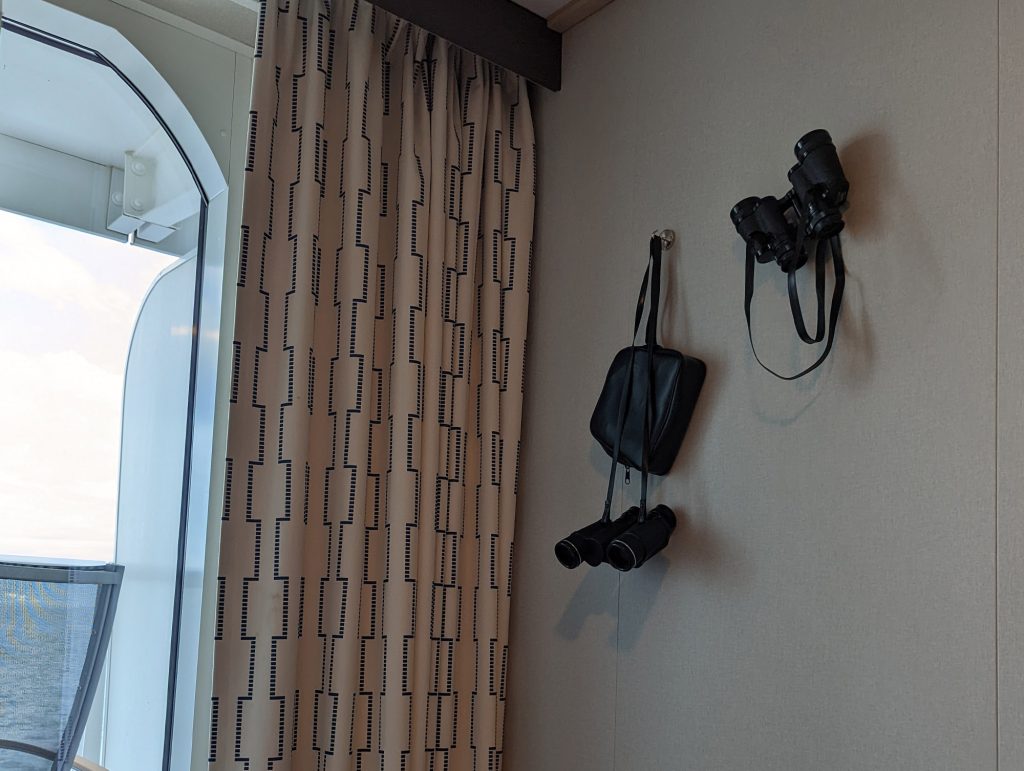 Standard Magnetic Hooks
These standard hooks are much smaller than the heavy duty hook above; one hook is about the size of a quarter. They say they'll hold up to 25 pounds, but I've never tested anything that heavy. I use these to hold onto things like sunglasses, room keys, face masks, and even wedding rings.
Nightlight for Bathroom
This light is a must-have if you'll be sailing with kids or are known to have to make a trip to the bathroom in the middle of the night. The bathrooms on cruise ships are notoriously small and pitch dark. For most ships, if you're using the bathroom at night, the only option is to turn on the bathroom light, blinding yourself (and potentially others through the crack in the door).
This night light is perfect for a cruise ship. It's magnetic, so it just clings to the bathroom wall. You can always leave it on or use the motion sensor so it only activates when you step into the bathroom. It also offers varying levels of brightness (the lowest level is fine for me).
This unit is rechargeable using a micro-USB port and needs no batteries. One charge is more than enough to last an entire cruise if you use it on the motion sensor setting.
What I also love about this light is that it's not just a purchase for a cruise. Each light comes with a metal plate with a sticker that you can use to mount it at home. I put one light in my front closet to light up whenever I open it. Then when I go on a cruise, I just grab it and put it in my bag.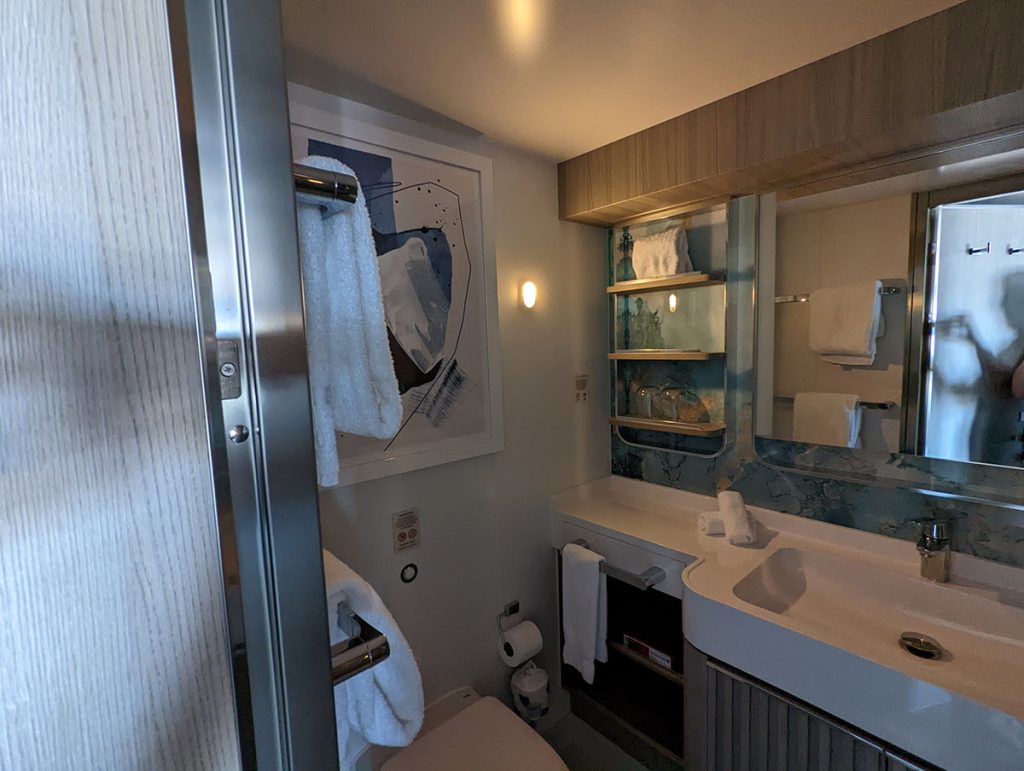 Retractable Card Holder for Ship Card
On a cruise, your room key is everything; your ID to get off the ship, your room card, and how you make purchases on the ship. You're constantly taking it out and using it, which makes it easy to loose it. While you can get it replaced, it's such a hassle, so try a retractable badge holder instead.
Some people prefer lanyard you can put around your neck, but I prefer a retractable tether. I can easily attach the clip to my shorts and keep my card in my pocket. When I use it as a room key, I just pull it out and swipe it and stick it right back in. When I use it to buy a drink, I just unclip it from my belt and hand it over.
This specific version comes with a sleeve for cards that are RFID enabled and cannot be hole punched (like Royal Caribbean's newer Quantum and Oasis-class ships). If your card comes with a hole punch in it already, like on Carnival, you can skip the plastic pouch and attach the card right to the reel.
Retractable Card Holder With Badge Sleeve – 2 Pack
If you prefer a lanyard, these come in an 8 pack of multi-colors. It has a badge holder, so it can be used with hole punched or non-hole punched cruise cards.
Waterproof Phone Case
These waterproof phone cases make it easy to bring your phone on any excursion. It'll protect your phone from sea water, rain, and sand. These cases float, so if you drop it in a pool, it'll float up right to the top.
Kindle Paperwhite E-reader
Personally, one of my favorite things to do on a sea day is sit down on the deck and read a good book. It's hard for me to get through a book in the normal hustle and bustle of every day life, but on a cruise I have no problem. I hate having to carry books though, they're heavy and take up packing space. Instead, opt for an E-reader.
The Kindle Paperwhite holds thousands of books so you can easily bring a variety of books to choose from. This version is waterproof, so you don't have to worry about splashes from a pool, hot tub, or a little sea mist. Trying to read a normal tablet or phone screen while in direct Caribbean sun is difficult, but the Kindle uses an e-Ink screen that looks just like paper. You'll have no problem reading in the sun.
CruiseSpotlight is an Amazon Associate. We may earn a commission when you click links to retailers and purchase goods.