Carnival Announces "Elevated" Italian Restaurant for Carnival Venezia
Carnival announced a new dining concept for its new ship, the Carnival Venezia. This ship, which came from sister brand Costa Cruises, is Carnival's first "Carnival Fun Italian Style" ship. Because of that, it features a heavy "Italian" theme throughout the spaces, with many traditional Carnival venues getting revamped or changed altogether. In this case, the ship won't feature Carnival's staple Italian restaurant, Cucina Del Capitano, but instead, a brand new "elevated" Italian restaurant called "Il Viaggio."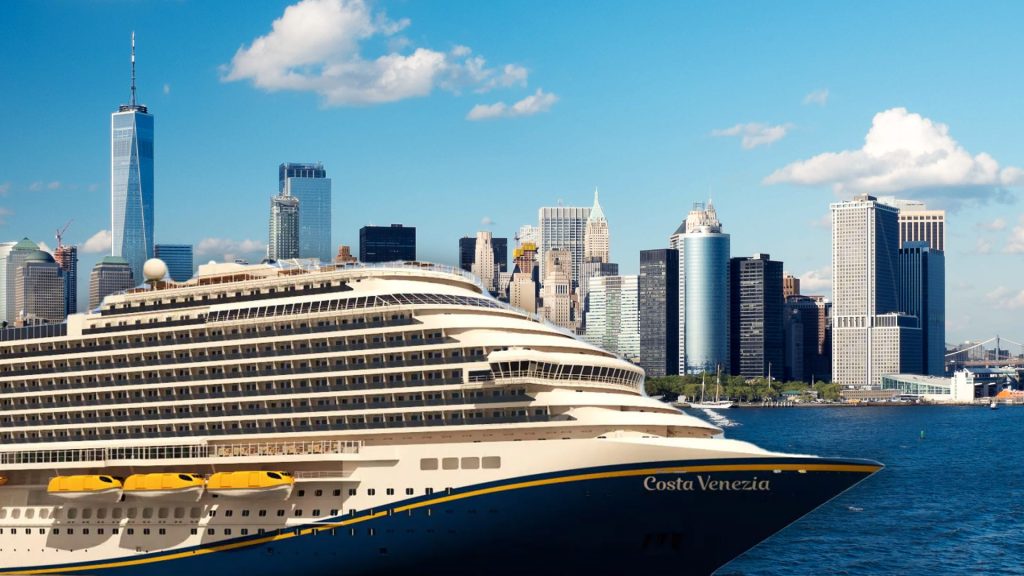 "Il Viaggio" on Carnival Venezia will feature regional dishes from across Italy
While most Americans think Italian food means red sauce and meatballs, Italy has a diverse set of regional cuisines. Il Viaggo, which means "The Voyage" in Italian, will explore dishes from across the country. 
"Highlighting the various Italian regions renowned for certain specialties will invite our guests to enjoy an immersive exploration of flavors – a meal that's truly unique, delicious and offers an enriching experience as well," said Emeril Lagasse, Carnival's chief culinary officer. "Guests will find their favorite Italian staples here, and they'll also have the chance to try authentic dishes and drinks that might just become new favorites."
Each dish will list the region of the country it's from. The kitchen will feature an open show kitchen with fresh focaccia bread being delivered to each table upon arrival, much like you would see at Carrabbas, an Italian-chain restaurant in the US.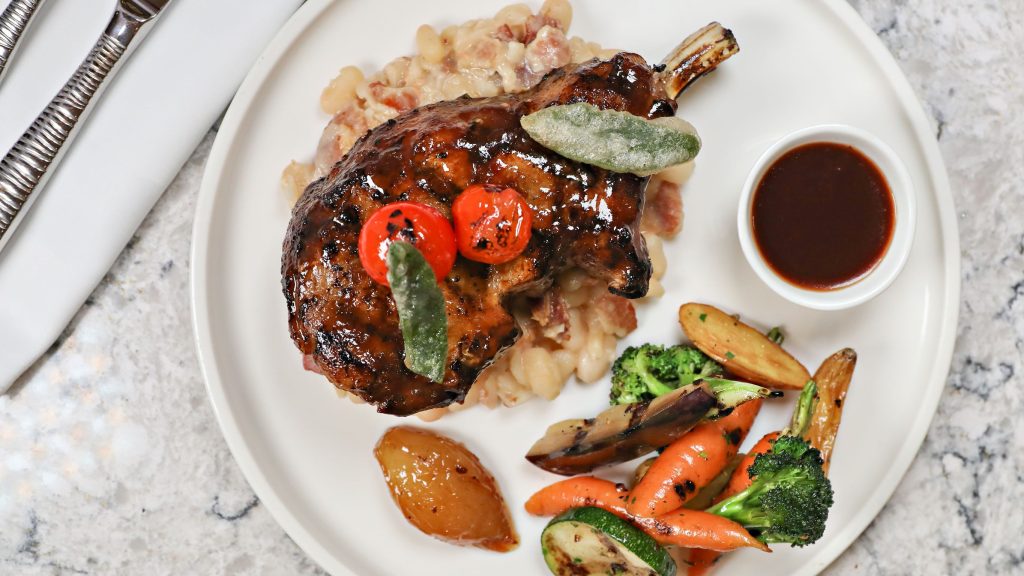 A sampling of menu selections from each of the three courses offered includes:
"Antipasti" – Starters

House-Made Burrata (Lombardy): A soft, fresh Italian cheese is accompanied by heirloom tomatoes and Genevese pesto.
Panzarotti (Campania): A golden brown and savory puff stuffed with sausage and pesto.
Supli al Telefono (Lazio): Crisp risotto croquette filled with mozzarella and marinara sauce.

"Secondi" – Entrees

Pappardelle Al Cinghiale (Tuscany): Delicious ribbon pasta is tossed with pork ragu in a red wine marinade.
Jumbo Shrimp Scampi (Venice): A classic scampi sauce is flavored by garlic, pepperoncino, Pinot Grigio and accompanied by lemon risotto.
Pasta alla Genovese (Liguria): San Marzano tomato sauce flavors ziti pasta, along with cooked onion and simmered beef rib.

"Dolce" – Desserts

Mile-High Gelato Pie (Tuscany): A special creation that includes the delicious flavors of salted caramel, mocha, toasted coconut and Chantilly cream.
Cannoli Siciliani di Ricotta (Sicily): Crunchy shells filled with delicious ricotta cheese flavored by marsala wine and chocolate chips.
Tiramisu (Venice): Espresso-flavored quintessential Italian dessert with mascarpone cream.
A "More Italian" Italian Restaurant?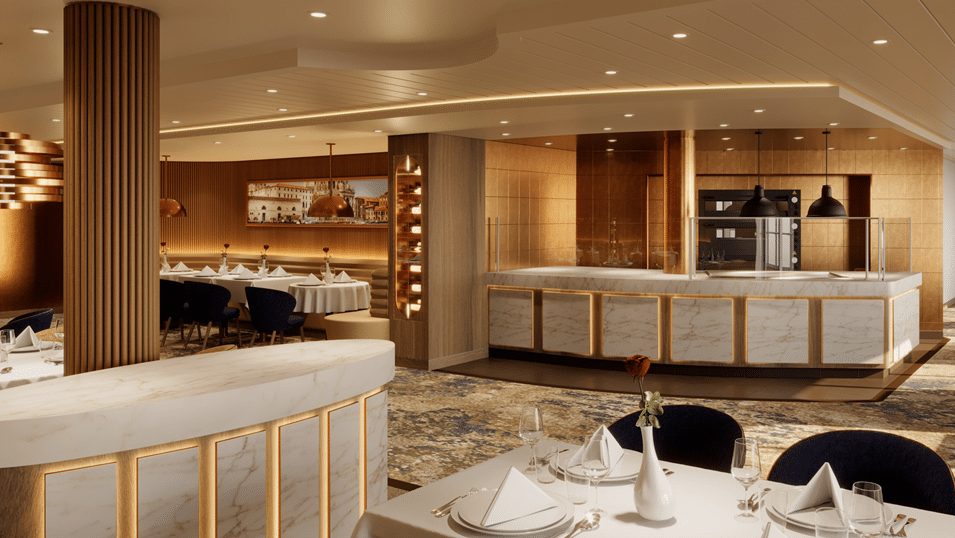 Carnival states that Il Viaggio's culinary team will be led by a full-time Italian executive chef. In addition, its atmosphere will be styled after "renowned Italian restaurants." All of which implies that Carnival's current Italian restaurant is not "Italian" enough to be on this ship. The Venezia will homeport in New York City, which has the highest number of Italians in the US. It'll be interesting to see if this new concept resonates with them. 
The restaurant will also be more high-end or "elevated" as Carnival called it. At $42 per adult, it's more than double the cost of Carnival's other Italian-restaurant. It's the same cost as their steakhouse, Fahrenheit 555. 
If you've sailed on a Vista-class ship before, Il Viaggio will be located in what is typically Guy's Pig and Anchor Smokehouse.
CruiseSpotlight is an Amazon Associate. We may earn a commission when you click links to retailers and purchase goods.