Carnival bringing 3 Costa Ships to the US. Will it dilute the brand?
It's been quite a couple of weeks for the Carnival fleet. Last week, Carnival announced it was bringing the Costa Luminosa to the Carnival line in November 2022. It will sail from Brisbane, Australia, in the fall and winter and then will reposition to Seattle for summer Alaskan cruises. Then today, Carnival announced they'll bring two additional ships to North America. In 2023, they'll bring the Costa Venezia to New York and the Costa Firenze to Long Beach, California, in 2024.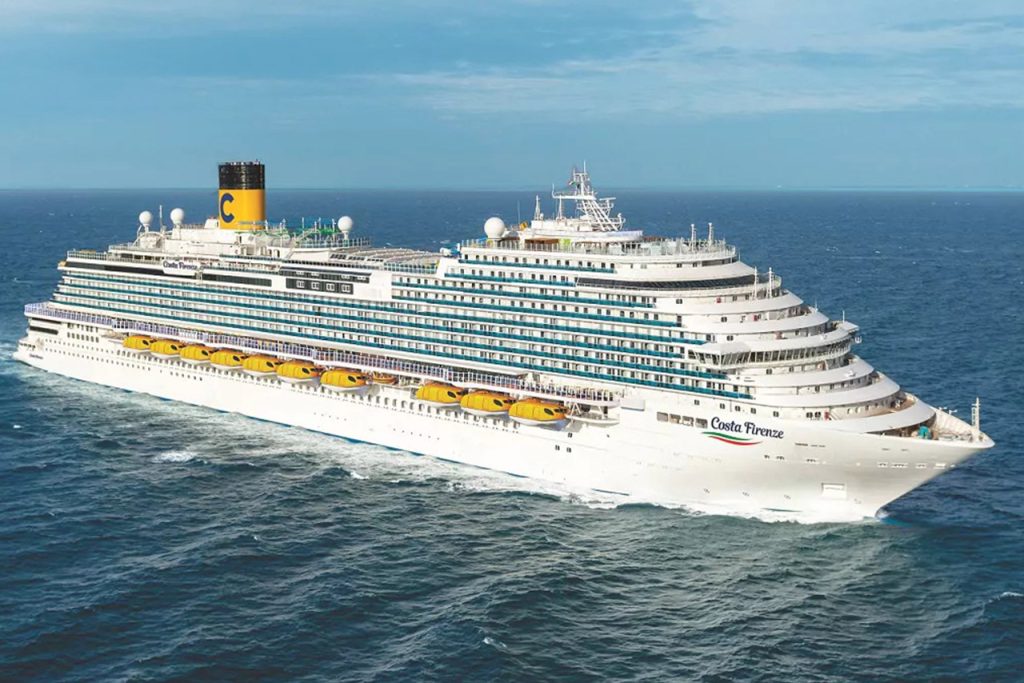 What's odd about the most recent announcement is that they said this is part of a new concept, "Costa by Carnival." What does that mean? It's not clear. In a press release, Carnival President Christine Duffy said, "Carnival will operate the ships, which will marry the great service, food and entertainment that Carnival's guests enjoy with Costa's Italian design features."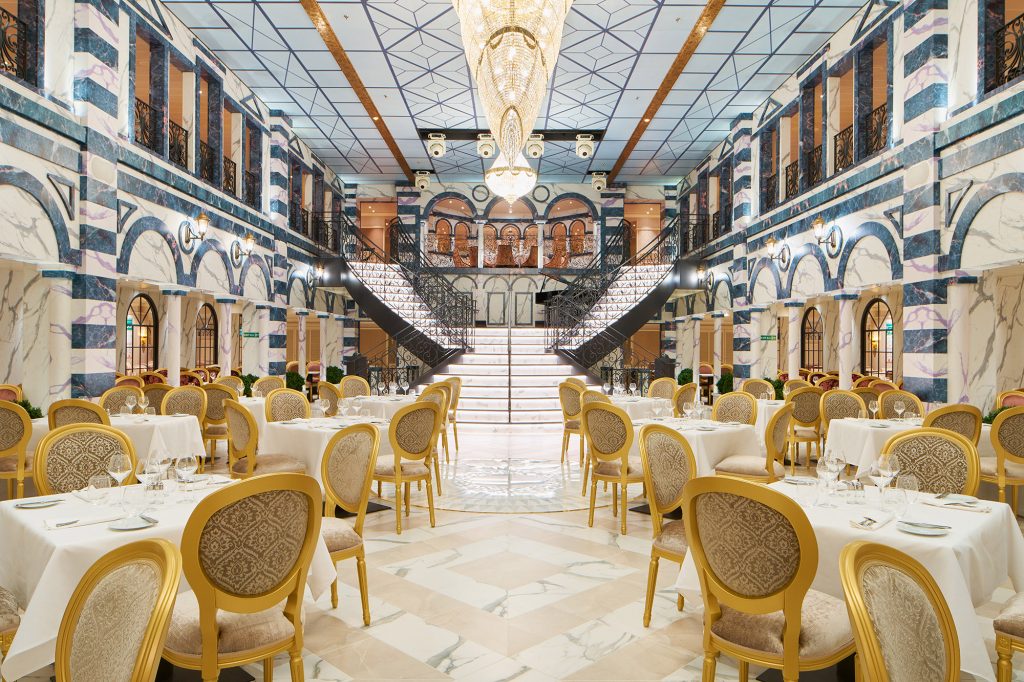 What does it sound like as a standard cruiser? It sounds like Carnival Corporation couldn't fill the Costa ships for Italian cruisers, so they're bringing them over to the US and are too cheap to fully rebrand them. It also sounds like they don't want to commit to leaving them here in the US. 
About the Costa Luminosa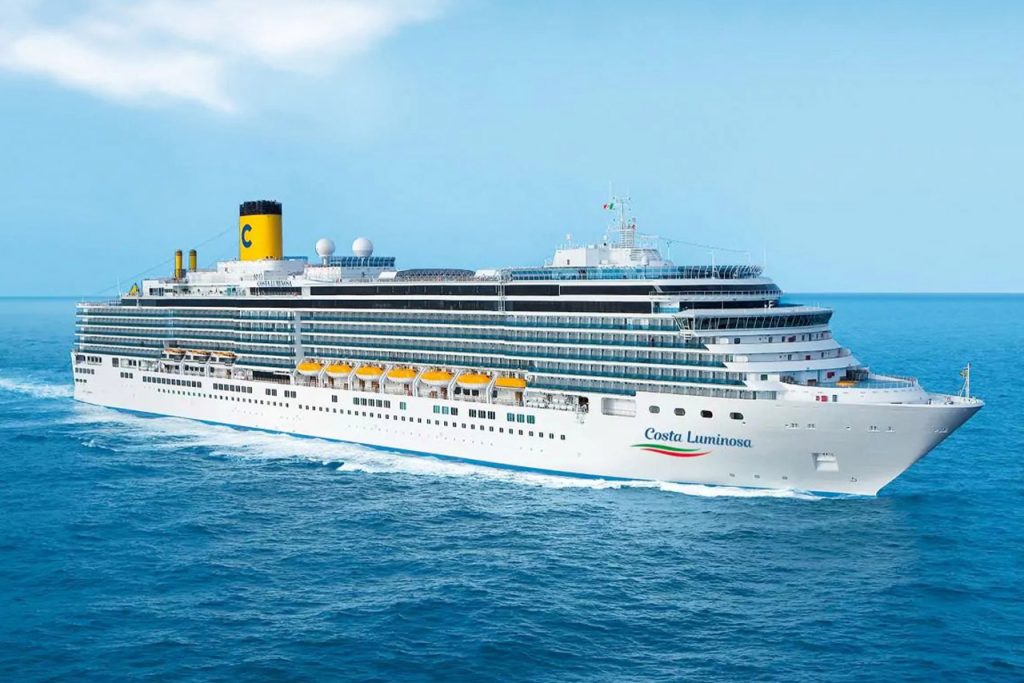 The Luminosa was built in 2009 using many characteristics from Carnival Spirit-class ships already sailing with Carnival; the Spirit, Pride, Legend, and Miracle. These mid-size ships have sailed with Carnival for years and often provide cruises to ports that can't handle today's larger ships. The Luminosa is about 5% larger than those ships and holds up to 2,826 guests. That means it'll continue the Spirit-class's tradition of having the best space-to-passenger ratio in the fleet. However, this ship lacks many of the staple activities of a Carnival ship like splash park, mini-golf, and water slides. This ship will be renamed Carnival Luminosa. It hasn't been officially confirmed, but this ship will likely get the Carnival livery/colors and signature red funnel eventually.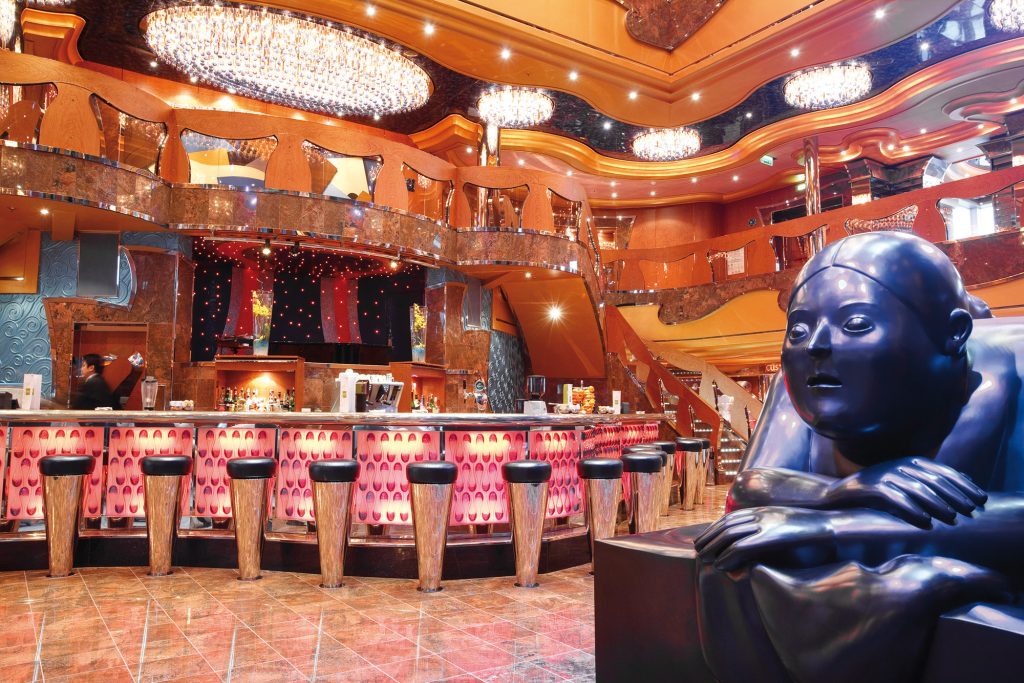 About the Costa Venezie and Costa Firenze
The Costa Venezie and Firenze are sister ships to the Carnival Vista, Horizon, and Panorama. They were initially built to service the Asia market, but the plans changed due to the pandemic, much like Royal Caribbean's Wonder of the Seas.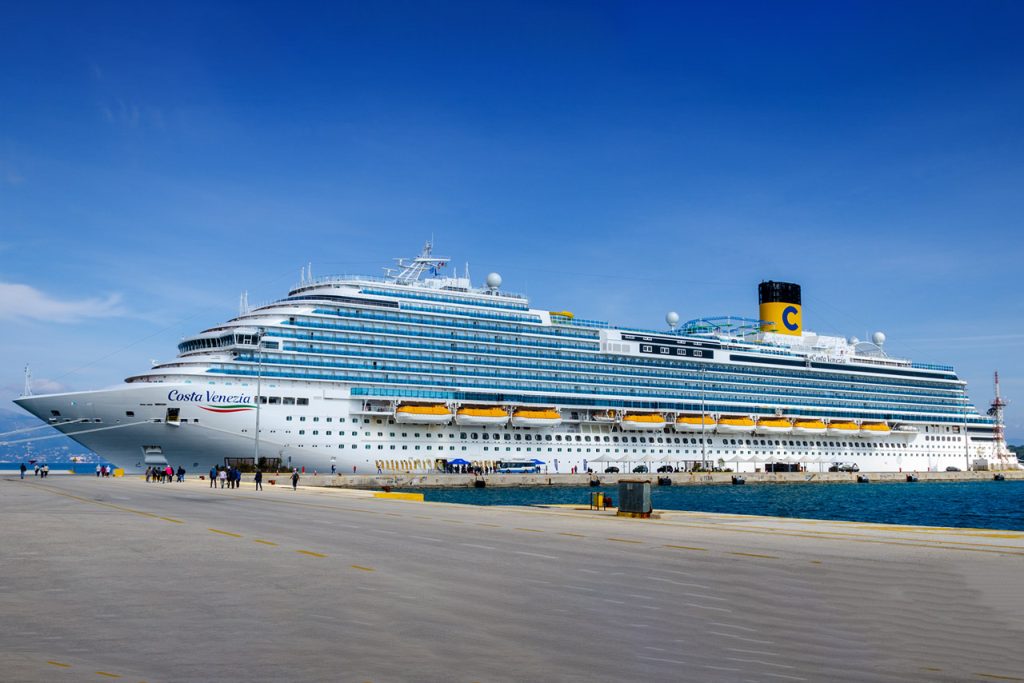 Both ships are relatively new. The Venezie debuted in 2019. The Firenze was officially finished in December 2020 but didn't launch on its first sailing until July 2021 due to the cruise shutdown.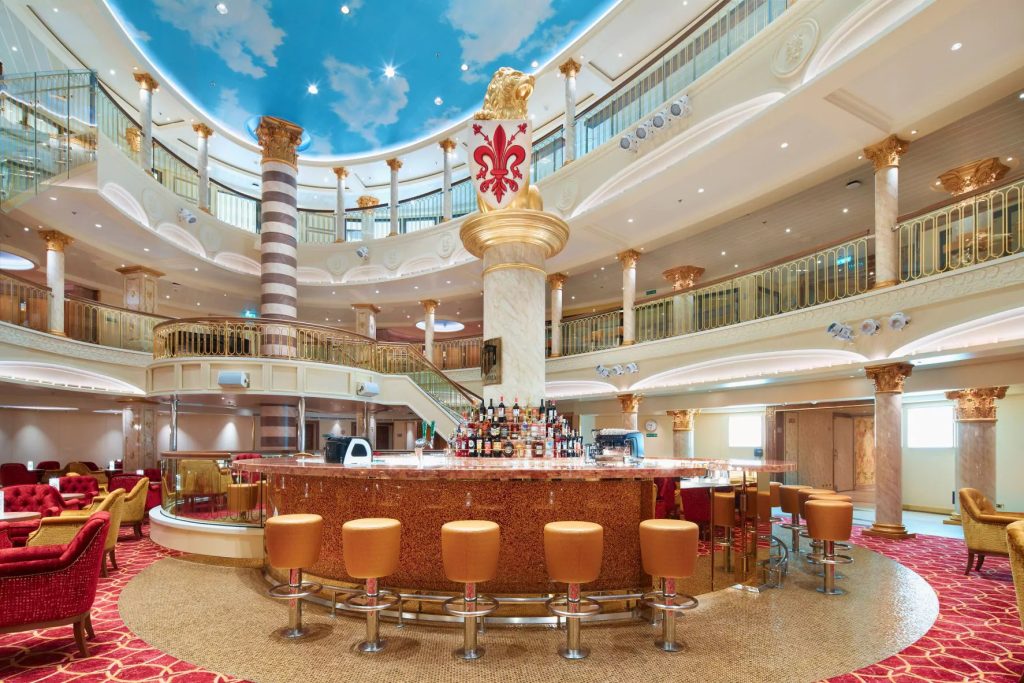 Looking at some photos of the ship, you'll notice the signature 3-story Vista-class Atrium without the signature LED funnel on the Carnival ships. These two ships have many of the activities of their sister ships, like mini-golf, a splash park, and even a ropes course, but they are missing the Carnival-exclusive SkyRide, and onboard brewery, and the Haven area.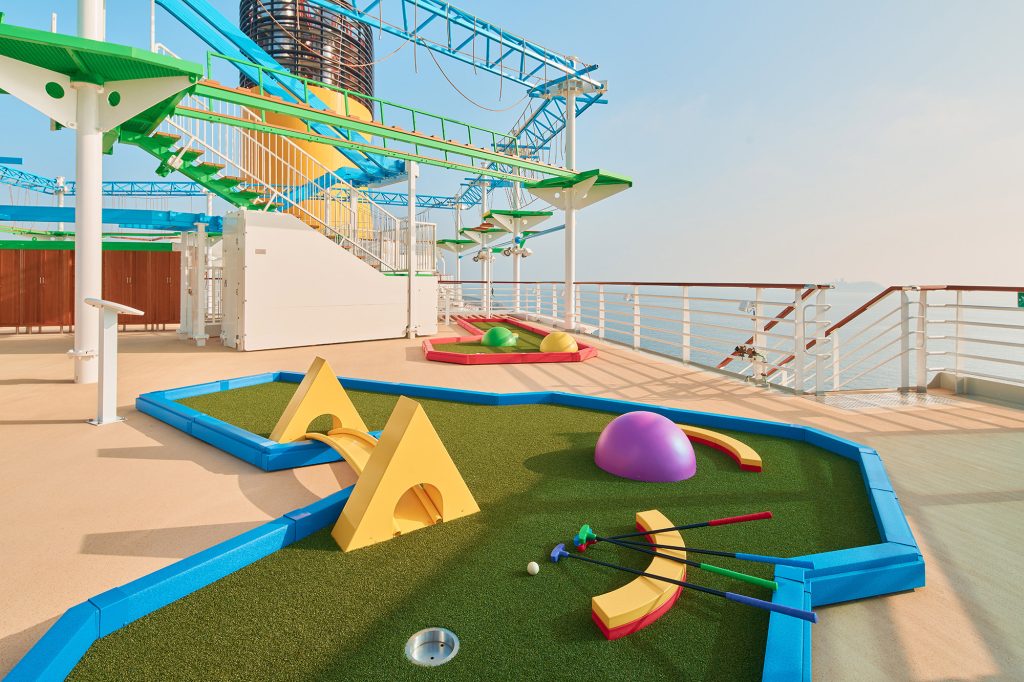 The Good News about the Costa Ships Coming to Carnival
Let's look at the bright side. First, these announcements mean three more ships will be coming to North America and will be servicing ports that really don't haven't a lot of options currently. 
New York has only had Vista-class ships for a couple of weeks. The Venezia will bring an opportunity for those in the North East to experience more updated ships when sailing. The itineraries will be announced in the future, but typical New York sailings visit Canada, Bermuda, or the Bahamas. 
Long Beach already has a Vista-class ship, the Panorama. Still, this move shows Carnival's continued dedication to bringing new and exciting ships and itineraries to that port (which seemed forgotten in the past). With the Firenze ported here, West Coast cruisers will have 3 relatively recent ships to choose from. 
The ships are also all decent ships. The Spirit-class ships, while older, are a favorite of many Carnival guests. Their balance of size with activities means they're easy to get around, but there's not too little to do. The Vista-class ships have proven especially popular over time and have provided a solid experience for millions of guests. None of these ships feel dated or second-hand even. 
Will Costa by Carnival dilute the brand?
If there's one thing Carnival has done well over the years, it's establishing its brand. You know the line stands for a fun vacation for the family. 
Carnival has been tight-lipped on how the ships will be rebranded and what features they'll get. However, in the Luminosa announcement, Carnival said, "The ship will not initially have all of the Funship 2.0 branded spaces that are seen across the Carnival fleet." Funship 2.0 refers to many venues that Carnival introduced to its entire fleet since 2011. That includes many signature Carnival features like Guy's Burgers, Blue Iguana Cantina, Red Frog Rum Bar, Alchemy Bar, and more. It also typically includes water slides and a WaterWorks aqua park.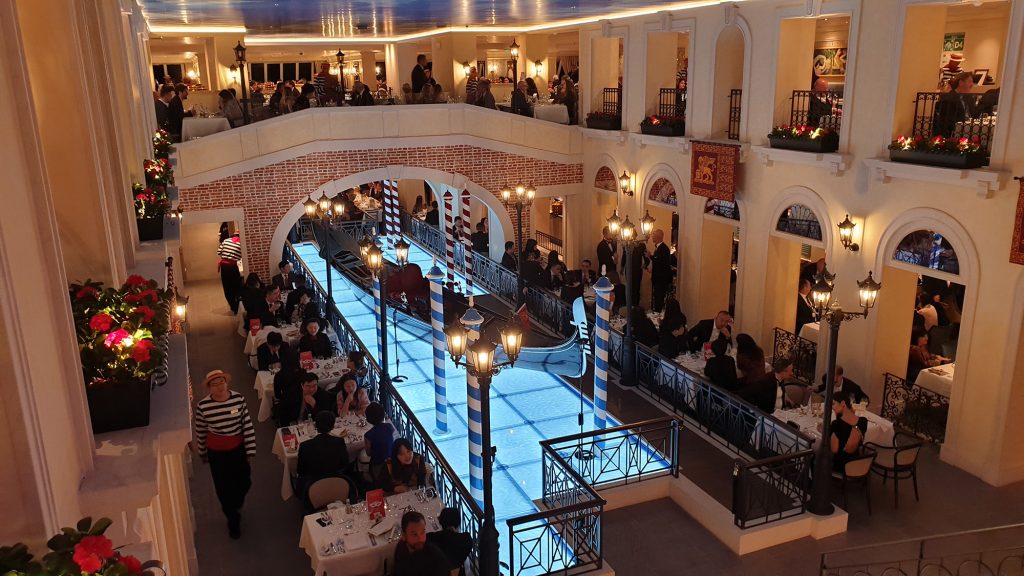 With their Funship 2.0 enhancements, they've brought consistency to the line. You know what you're getting on a Carnival ship. You can grab a Guy's Burger for lunch, stop by Alchemy Bar for a cocktail at dinner, or get a poolside drink at the Red Frog Rum Bar. 
By using the "Costa by Carnival" concept for the Venezia and Firenze, it seems even less likely that they'll be upgraded with many signature Carnival features. Carnival Brand Ambassador John Heald indicated that these two ships will keep the Costa name and signature yellow funnel, making it even more confusing for guests. Will a guest who boards the Carnival Panorama from Long Beach have the same experience as one who boards the Costa Firenze a day or two later? 
What makes a Carnival ship a Carnival ship anyway?
The announcement makes you wonder what you really expect from a Carnival ship. Is it the staff? The booking process? The loyalty program? With this announcement, it's clear Carnival is really hoping that it's those factors and not the look and feel of the ship. 
What is clear is Carnival needs to figure out their market strategy quickly if they plan to sell these cruises to anyone but their hardcore fans. It's hard to sell a cruise ship when you don't know what's on board it. 
CruiseSpotlight is an Amazon Associate. We may earn a commission when you click links to retailers and purchase goods.