Carnival Details New Hard Seltzer and Cocktail Offerings
Over the years, Carnival Cruise Lines has really stepped up its game when it comes to alcoholic beverages. Under the direction of Edward Allen, Carnival's vice president of beverage operations, they've created custom drink menus for almost every bar on board their ships. They also debuted the popular Alchemy Bar, introduced the first brewery at sea, and made its own line of custom beers. Well, they're stepping up their game even more with a line of custom hard seltzers and some brand new cocktails debuting on the new Carnival Celebration this November. 
Carnival Custom Hard Seltzers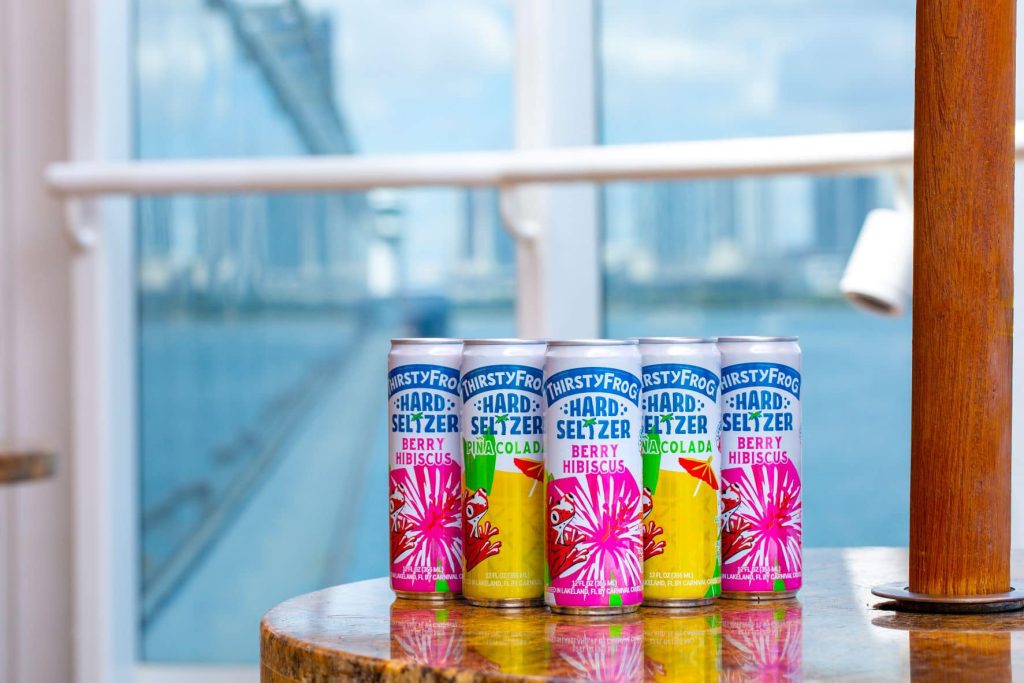 Carnival will be bringing two custom hard seltzers to all their ships. While it seems everyone and their mother has their own hard seltzer, Carnival currently only offers Truly aboard the ships.
To create this new line of ThirstyFrog hard seltzers, they worked with their longtime partner Brew Hub from Landland, FL. This company is behind Carnival's extensive line of custom beers that's already available across the ships. 
Rather than stick to the more traditional Black Cherry and Lime flavors that every other hard seltzer seems to go with, they are adding two unique flavors.  
Carnival describes the flavors are the following:
ThirstyFrog Piña Colada Hard Seltzer – Sweet and refreshing, with hints of pineapple and coconut.
ThirstyFrog Berry Hibiscus – Flavorful and fizzy, with a mixture of berries and a touch of hibiscus.
These vodka-based drinks are 5% alcohol and only 99 calories.
Carnival Celebration gets custom cocktails with local flair
When the Carnival Celebration debuts, it will have a brand new bar called Bar 820 in the 820 Biscayne zone. This area will pay homage to Carnival's roots in Miami, and the cocktail menu at this bar will reflect that.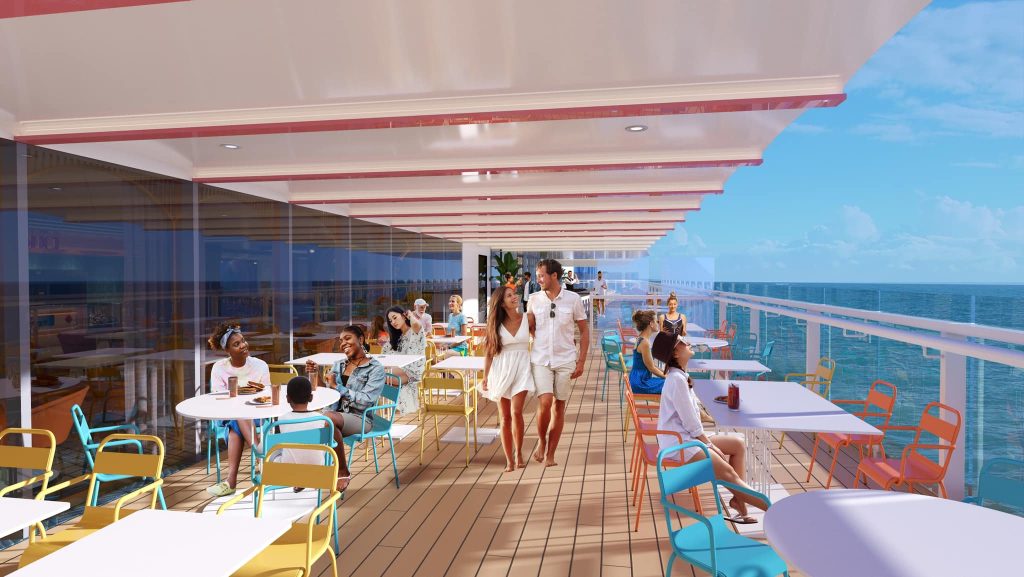 Carnival has released details of 3 of the cocktails that will be appearing in this bar. One thing they all have in common is they all come from local Miami-based roots. Tropical Distiller, a Miami-based distillery, will provide their JF Haden Mango Liqueur for one of the cocktails. In addition, two other local vendors, Magic City Garnish and Filthy Foods, will contribute the unique garnishes for some of the cocktails. 
The 3 custom martinis Carnival released are:
Mango 305 Cocktail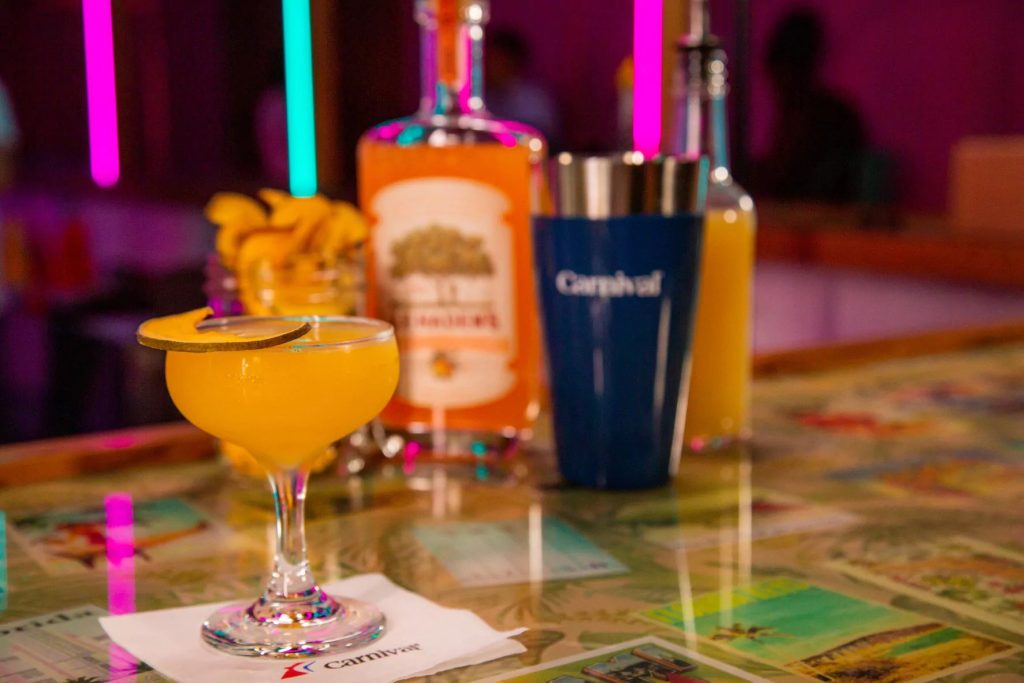 When you're going for a tropical vacation feel, it's hard to beat mango flavor. This cocktail combines real mango puree, orange juice, lemon, and 4-year-old rum and serves it with a dehydrated mango chip. 
The Flamingo Cocktail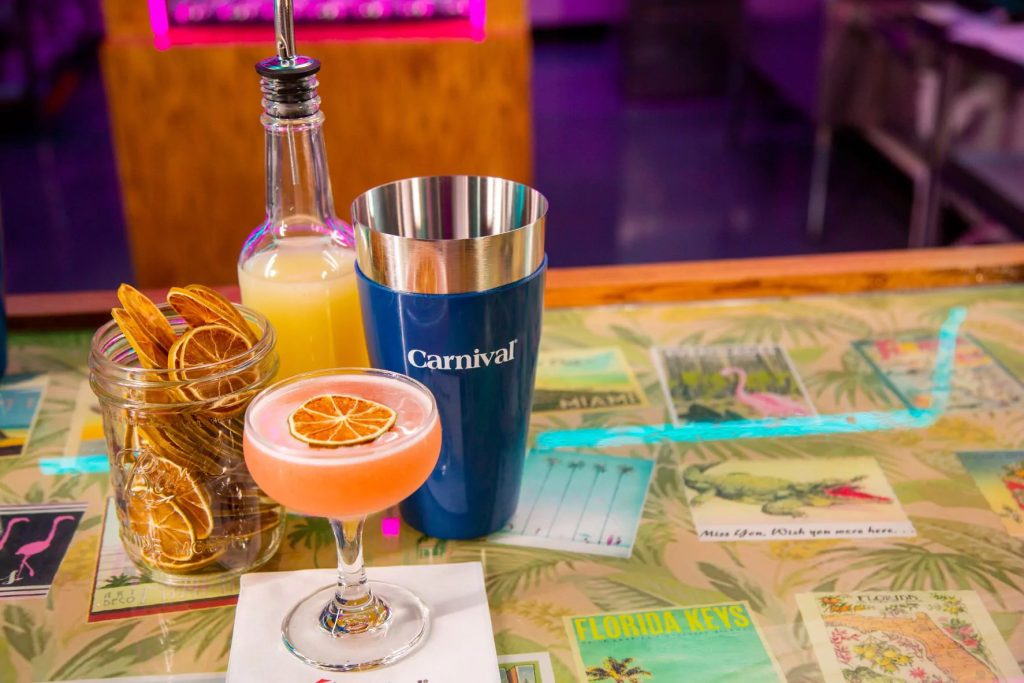 Bright and tropical, the Flamingo has guava puree, lime juice, pineapple juice, and Bacardi superior. The cocktail is finished with a dehydrated lime wheel. 
Key Lime Pie Cocktail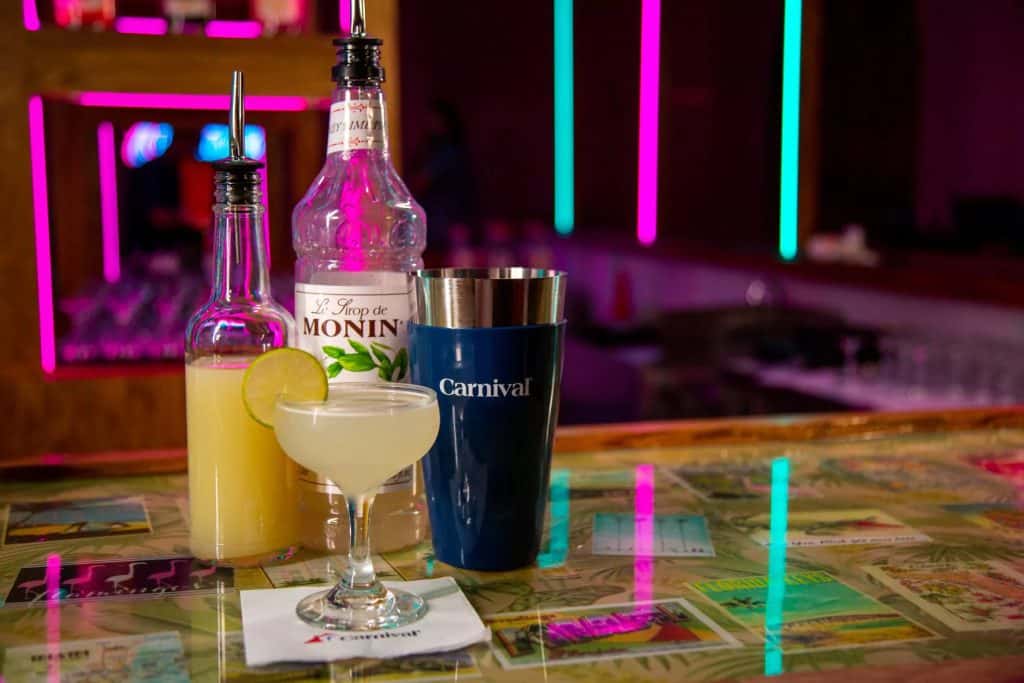 Nothing screams South Florida more than Key Lime Pie, and the last cocktail captures that spirit. The Key lime Pie cocktail combines fresh lime juice, key lime pie syrup, vanilla, and Bacardi for a boozy take on the classic Florida dessert. 
Miami Beers
On top of that, Carnival is also with M.I.A. Beer Company on a new collaborative beer and the brewery's Miami Weiss beer.
Carnival continues its cocktail dominance
It's hard to find such a comprehensive beverage program on any other cruise line in North America. These additions make it even more challenging for the competition to keep up. We're still waiting for the full menu for Bar 820 to be released, and when it is, we'll add it to the Carnival Bar Menus page. 
We'll also be making these cocktails in the coming weeks. Sign up for updates if you want the recipes and to see how they turn out. 
CruiseSpotlight is an Amazon Associate. We may earn a commission when you click links to retailers and purchase goods.