Carnival Offering 5G Coverage While Still Blocking Wi-Fi Calling
Carnival sent out a press release today touting the addition of 5G cellular network coverage to their upcoming ship, the Carnival Jubilee. It will be the first cruise ship in North America to provide guests access to 5G mobile phone service. Don't get excited, though; no one is going to want to pay for this service.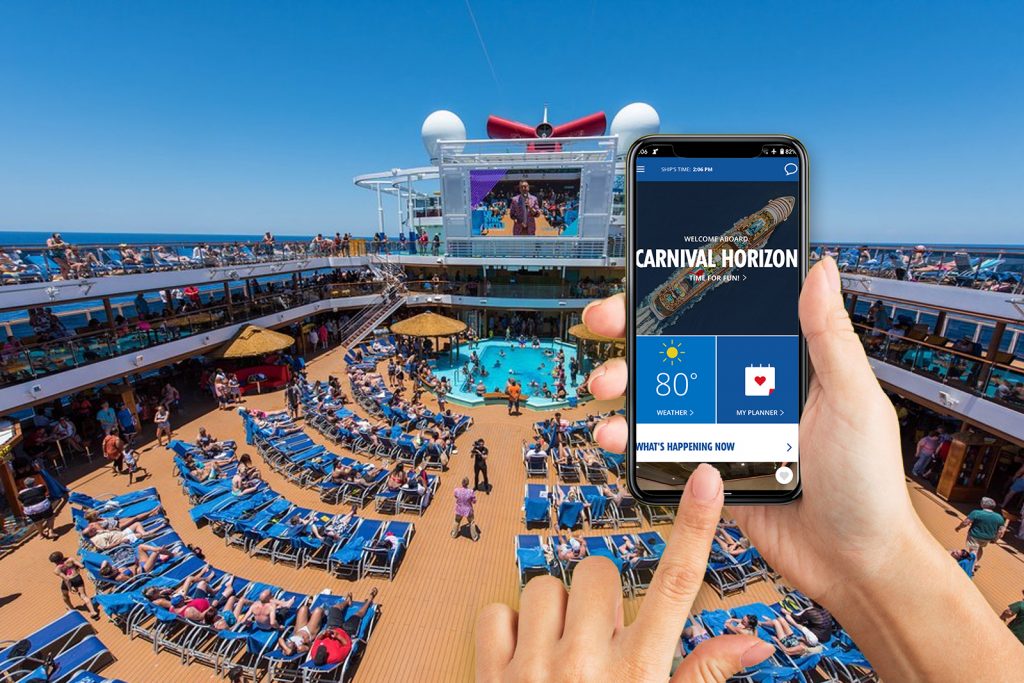 The high cost of cruise plans for cell phones
The cell phone service on board cruise ships is done through a partnership with cellular provider Wireless Maritime Service (WMS). They provide cell phone reception while the cruise ship is out at sea. But this reception isn't the same as you use at home. It's considered roaming on almost every North American phone plan, and you'll likely be charged a very high amount to access this network. Just to note, this charge is through your standard cellphone provider, not Carnival. Here are some of the plans you can choose by contacting your carrier before you leave. 
$60 for 100 minutes talk, unlimited text, and 100 MB data
$100 for unlimited talk, text, and 1 GB data.
Calls are $2.99 a minute, Texts are $0.50 for each text sent and $0.05 for each text received. Data is $20 for 50 MB. 
Even though Tmobile's Max and Go5G plans offer international roaming, cruise ships aren't included. On a ship, the charge for a call is $5.99 per minute, texts are $0.50 per text sent, and no data is available. 
Put your phone in airplane mode and use the ship's network
Unless it's an emergency or you're super wealthy, no one should use the ship's cell phone coverage. It's much more affordable to purchase the ship internet. The cost is $12.75 – $18.70 per day, depending on the speed and type of internet you need. That will run $90 – $131 for a 7-day cruise. While that's quite a bit of money, the high-end package would be the equivalent of talking on the phone for 22 minutes if you use Tmobile. 
Carnival blocks Wi-Fi calling on their internet plans
Wi-Fi calling allows your phone to make calls over Wi-Fi instead of a cellular network. Most people have this option enabled by default. When they're at home on their home Wi-Fi and sending texts and making calls, most people are actually be using Wi-Fi calling even if they don't know it. It's a great way to get past spotty cell phone reception and save on battery since Wi-Fi radios use less energy than cellular radios. 
Think you'll use your internet plan to make a call on a Carnival ship using the Wi-Fi calling feature on your phone? Think again, Carnival has blocked the ports that allow this, even on the most expensive internet plan that allows things like YouTube streaming, Zoom, and Teams meetings. 
Most other cruise lines, including competitors Royal Caribbean and Norwegian Cruise Lines, allow guests to use Wi-Fi calling just like they would at home as long as they have the internet package. You just put your phone in airplane mode, connect to the ship's Wi-Fi network, and you're good to go, it's just like using your phone at home. Unfortunately, Carnival stopped allowing this a few years ago with no explanation why. 
Other options for staying in touch on Carnival Cruises
Even though Carnival blocks Wi-Fi calling, you still have quite a few ways to stay in touch while on vacation using one of their internet packages. Thankfully, most Carnival ships have switched to Starlink Internet, which provides excellent internet service in most places on the ship.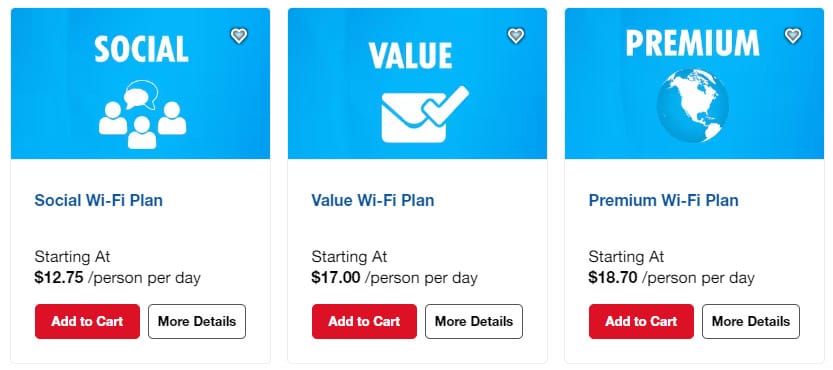 Carnival's cheapest internet plan, the Social Wi-Fi Plan, allows you to use Facebook Messenger, What's App, SnapChat, and Instagram to stay in contact. Although the website says Facetime doesn't work, many guests have reported it working on the lowest internet package as well. Guests who have iPhones will be able to send iMessages to other iPhone users/blue bubbles (because they use data and not cell phone data). 
Unfortunately, almost all of these methods mean the other person must use the same app. Expecting an important call from your doctor? Need to call to check on your Grandmother? You're going to have to pay for cellular service. 
Our take: 5G coverage at sea doesn't matter; give us Wi-Fi calling
I was on the Carnival Celebration last March (follow along on that cruise here) and was in the middle of purchasing a home. It was not great timing, but I didn't have a choice. To make sure I'd be accessible during this process, I purchased the Premium Internet Plan. I assumed I'd have Wi-Fi calling and texting at sea like I did when I was on the Norwegian Prima and Royal Caribbean Harmony of the Seas earlier that year. Unfortunately, that wasn't the case.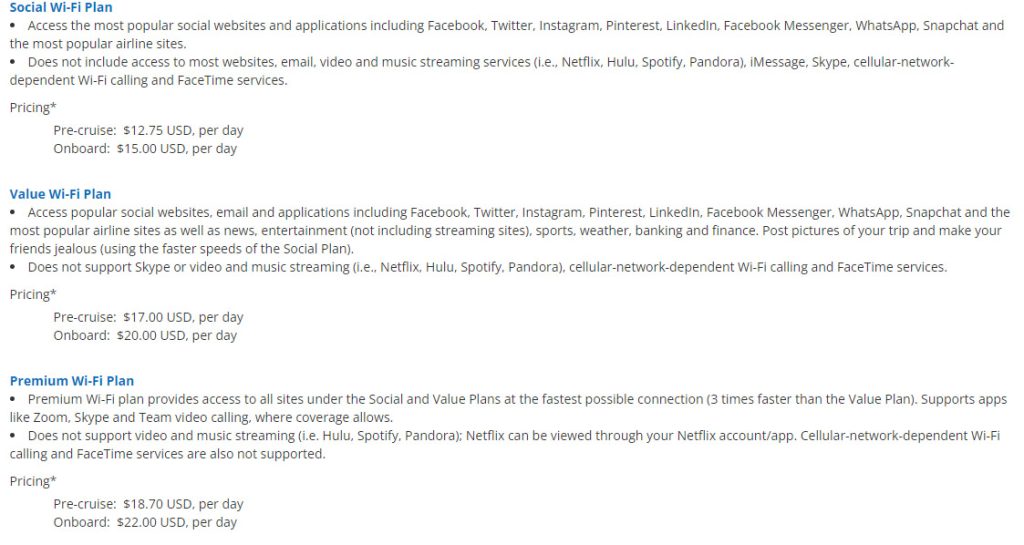 I couldn't ask my lawyer and realtor to download WhatsApp to communicate with me, so I had to wait until I was on land to make the calls while rushing to excursions. What was even more frustrating is that Carnival doesn't say Wi-Fi calling is blocked on their pages where you purchase the internet; you have to dig into the FAQs to see any mention of it (here's the link).  
I would have killed to have Wi-Fi calling at that point, but I couldn't have cared less about the 5G service on the ship. But 5G sounds shinny and new so they decided to put out a press release about it.
CruiseSpotlight is an Amazon Associate. We may earn a commission when you click links to retailers and purchase goods.