Carnival Raising Cheers Pricing For Some Cruises
Yesterday, Carnival Cruise Line emailed affected guests that the cost of their Cheers beverage package would increase. See who's impacted by this cost increase and how you can lock in the current pricing. 
Short sailings will pay more for Cheers
Carnival's new Cheers package pricing will only apply to sailings of 5 days or less. Before April 2022, Carnival used to charge separate prices for short and long sailings, and it seems they decided to return to that strategy. 
Currently, the Cheers package is $59.95 per day for guests who purchase it before sailing and $64.95 for guests onboard. The new pricing will increase by 17% for sailings 5 days or less. 
Guests will pay $69.95 per day if they pre-purchase and $74.95 per day if they purchase it onboard. It should be noted Carnival advertises purchasing the package before the cruise gives you a 10% discount, but in reality, it's an 8% discount with the new pricing. 
Anyone who purchases the Cheers package will also have to pay an 18% service fee on the package. 
| Sailing Length | Current Price | New Price | Change |
| --- | --- | --- | --- |
| 5 days or less (pre-cruise) | $59.95 | $69.95 | 17% |
| 5 days or less (onboard) | $64.95 | $74.95 | 15% |
| 6 days or more (pre-cruise) | $59.95 | $59.95 | 0% |
| 6 days or more (onboard) | $64.95 | $64.95 | 0% |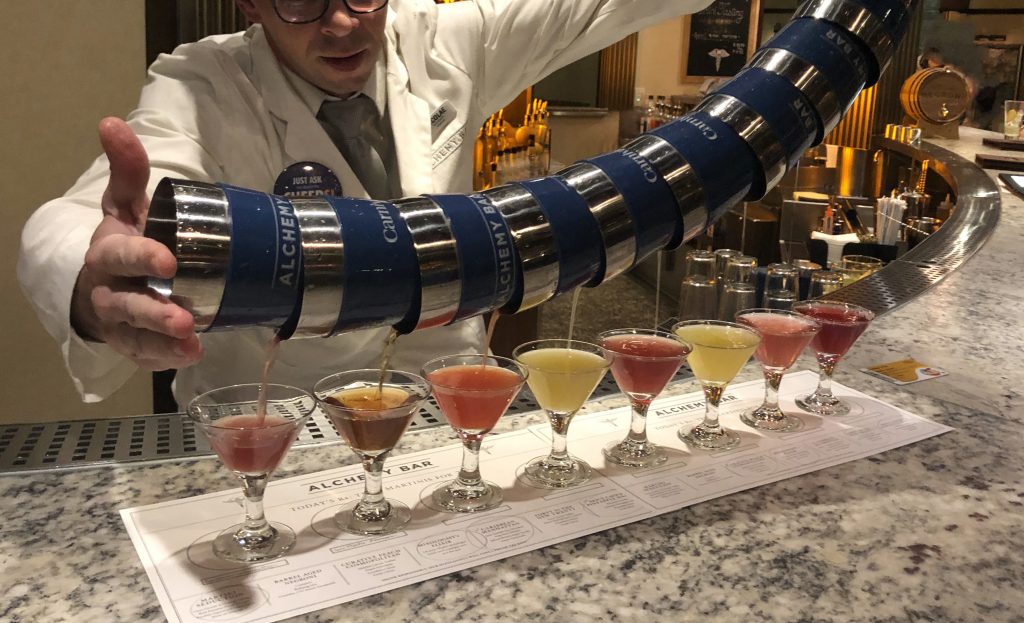 Lock in your pricing for Cheers
The new pricing will go into effect October 9 for sailings that are departing on December 1, 2023 or later. Guests can lock in the current pricing if they book the Cheers package by October 9. 
Carnival Brand Ambassador, John Heald, also mentioned that you will only be able to pre-book the Cheers package online, not via phone, from October 9 – December 1. 
Is the Cheers package worth it?
The value of the Cheers package completely depends on what and how much you drink. You can use our drink package calculator to see how much you'd save. It will be updated to reflect the new pricing on October 9. 
CruiseSpotlight is an Amazon Associate. We may earn a commission when you click links to retailers and purchase goods.