Carnival Spirit to Sail From Mobile in 2023
We have good news and bad news for those who live near Mobile, Alabama. The good news is you're getting a newer and larger cruise ship to serve your port. The bad news? It won't start sailing there until October 2023.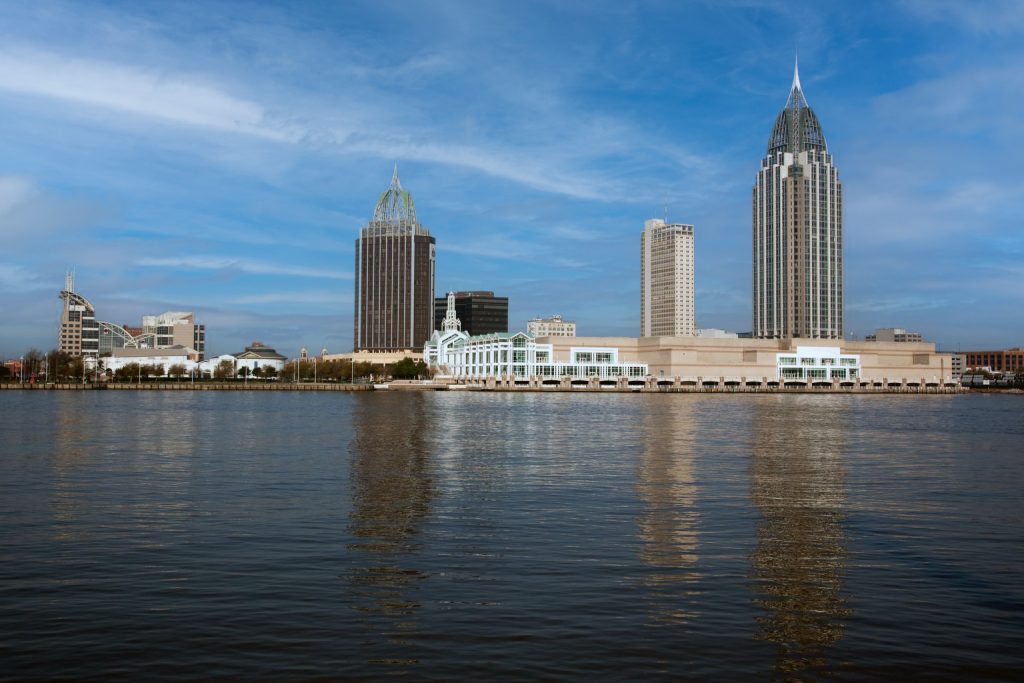 Goodbye Carnival Ecstasy, hello Carnival Spirit
Since 2002, the port of Mobile has been home to Carnival ships such as the Carnival Fantasy and, most recently, its sister ship, the Carnival Ecstasy. The Ecstasy debuted in 1991, and it's currently the oldest ship in Carnival's fleet. To be frank, it was starting to show its age. In fact, this February, Carnival announced they would be retiring the Ecstasy, leaving the port of Mobile wondering what, if anything, would replace it.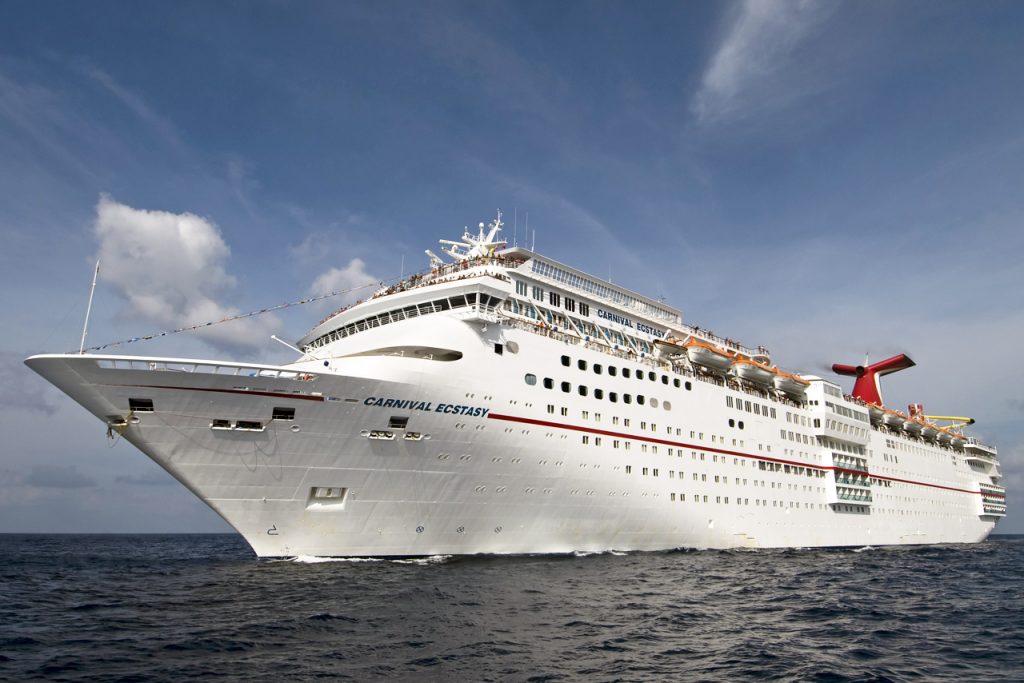 Carnival finally shed some light on their future plans, and they'll be replacing it with the Carnival Spirit. The Spirit has been sailing in Australia for years, but it has been in a holding pattern due to the COVID shutdown. Now Carnival is bringing it back to the states to serve Mobile.
How is Carnival Spirit different?
The Spirit is ten years newer than the Ecstasy. It's not a brand-new ship by any means, but it has a lot of upgrades. It's 26% larger but holds a similar number of guests. In fact, the Spirit-class ships have some of the best passengers to space ratios in Carnival's fleet.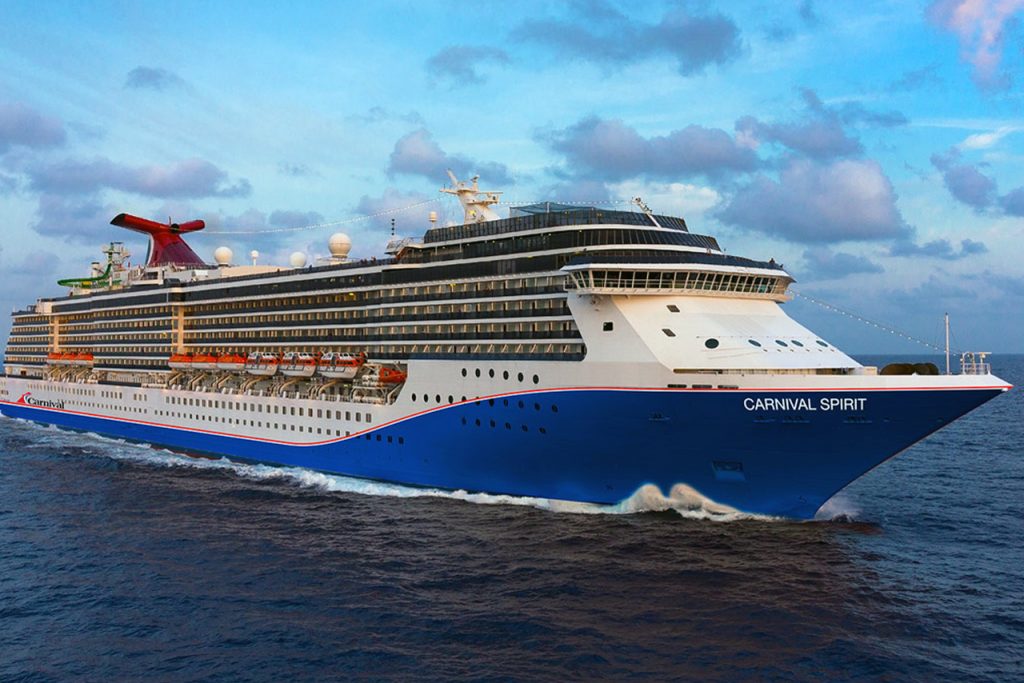 The Spirit sports a sleek design, which allows it to visit smaller ports and go through Panama Canal when needed. It has three main pools, one of which can be covered. Guests can also enjoy Carnival's Dive-in theater by one of the pools and watch movies under the stars at night. 
The Serenity Area, Carnival's adults-only area, is on the back of the ship with a dedicated pool and hot tub. Many people find this to be one of the most desirable locations offering beautiful views and a calm breeze. It also has two large water slides, including one with a drop floor, and a kid's splash area.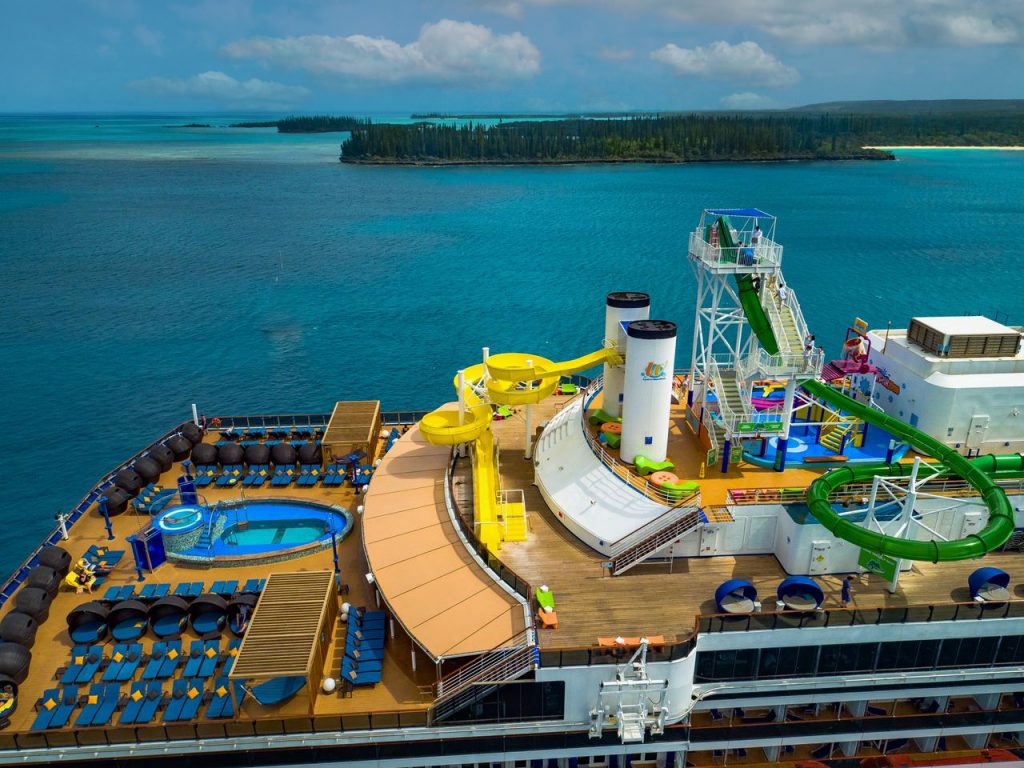 The Carnival Ecstasy had a Bonsai Sushi Express, but the Spirit has a full-on Bonsai Sushi, which means you can have a sit-down meal here if you desire. Like the Ecstasy, it also has a steakhouse as well as Carnival's staples like Guy's Burgers, Blue Iguana Cantina, Carnival Deli, and Pizza Pirate. You can see all the restaurants here.
Guests will also find improved room categories on the Spirit. 65% of the staterooms on the Carnival Spirit are balcony rooms, a massive improvement from the previous ships that sailed from this port. 
New, longer itineraries for Mobile, AL
With a newer, more updated ship, Carnival will be able to offer longer cruises than before. They'll have a series of six and eight-day sailings going to ports in Mexico, Belize, Jamaica, and the Bahamas. In addition, the itineraries will visit popular destinations like Bimini, Half Moon Cay, and Mahogany Bay. Many of these ports have never been offered out of Mobile before, so it provides an excellent opportunity for those that live nearby. Previously, only four and five-day Mexican cruises were available.
Cruises start in October 2023
The only bad part in all this news is the long period of no cruises from Mobile. Once the Carnival Elation is retired, no ships will be sailing there until the Spirit's first cruise on October 6, 2023. It will operate out of Mobile until the end of March, when it will relocate to Alaska for summer sailings.
CruiseSpotlight is an Amazon Associate. We may earn a commission when you click links to retailers and purchase goods.