Carnival to Close Cucina Del Capitano Restaurants Through June
Carnival Cruise Line has been notifying guests that they will temporarily be closing their popular Italian restaurant, Cucina Del Capitano. It's a shocking move for Carnival. Cucina Del Capitano is one of their most popular specialty restaurants and is available on about half the ships in the fleet. 
Why is Carnival closing Cucina Del Capitano?
Carnival is blaming staffing shortages for these temporary closures. Over the past few months, Carnival has mentioned extreme backlogs in securing visas for new crew members to come aboard. Unfortunately, that leaves them short on staff, especially in the culinary department.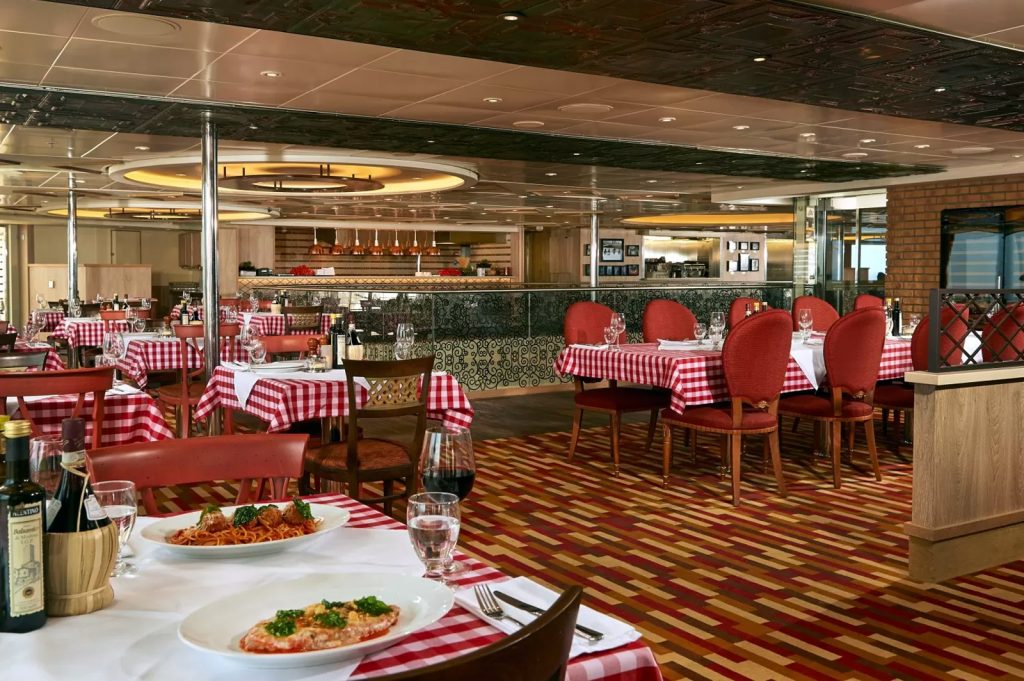 How long will Cucina Del Capitano be closed?
So far, this closure is expected to affect sailings through the end of June. Some of the dishes served in Cucina Del Capitano will be offered in the main dining room during this time. 
Which ships will this apply to?
Cucina Del Capitano will be closed on every ship across the fleet except for Mardi Gras. Mardi Gras is likely the exception because, on that ship, the restaurant is used as a quasi-main dining room. Without that venue, they would probably have a problem seating all the guests. 
Guests who booked Cucina Del Capitano will automatically receive refunds
Guests who already booked these dining venues will receive a refund back to their original form of payment. While Carnival didn't say how long this will take, typically, credits like this take 4 – 8 weeks. There is no need to reach out to Carnival. 
Chef's Table will also be temporarily closed
Another venue that will temporarily be closed is the Chef's Table experience. Because this is a more intimate experience, it will affect many fewer guests, though. 
Labor Shortages Catching Up to Carnival
Over the past few months, Carnival has ramped up the capacity of their ships, and there are reports of many sailings being at near, if not full, capacity. While that's excellent news for Carnival shareholders and the cruise industry in general, it's a double-edged sword. Reviews and feedback from many of these cruises indicated that the ships were very short-staffed to the point that it affected the experience. Carnival has already cut back on the number of times a stateroom is serviced and reduced hours for the formerly 24-hour pizza place. This change shows Carnival sees how serious the problem is getting, and hopefully, they'll be able to address it in time.
CruiseSpotlight is an Amazon Associate. We may earn a commission when you click links to retailers and purchase goods.