Carnival's Ships Are Going To Start Looking a Lot Different
Last Updated on October 1, 2023
Since it first started sailing, Carnival's ships have had a signature look…a big red funnel and a white hull with a red line and blue lettering. It began with their original ship, the Mardi Gras, and continued to their last released ship, the Panorama. While it is distinct, the look has started to feel a bit dated over the years. Today, Carnival President Christine Duffy announced they will transition the entire fleet to a new hull design. The new look for the fleet debuts just in time for Carnival's 50th birthday in 2022.
Carnival debuted this design on the soon-to-be-released Mardi Gras, and the initial reception was very positive. It sticks with the traditional red, white, and blue design Carnival is known for but elevates it. The new design makes the ships seem elegant and stand out from other ships. The way the blue swoops gently on the hull makes it look like it's gliding over the water. The design also incorporates a bold Carnival logo on the rear part of the side of the ship.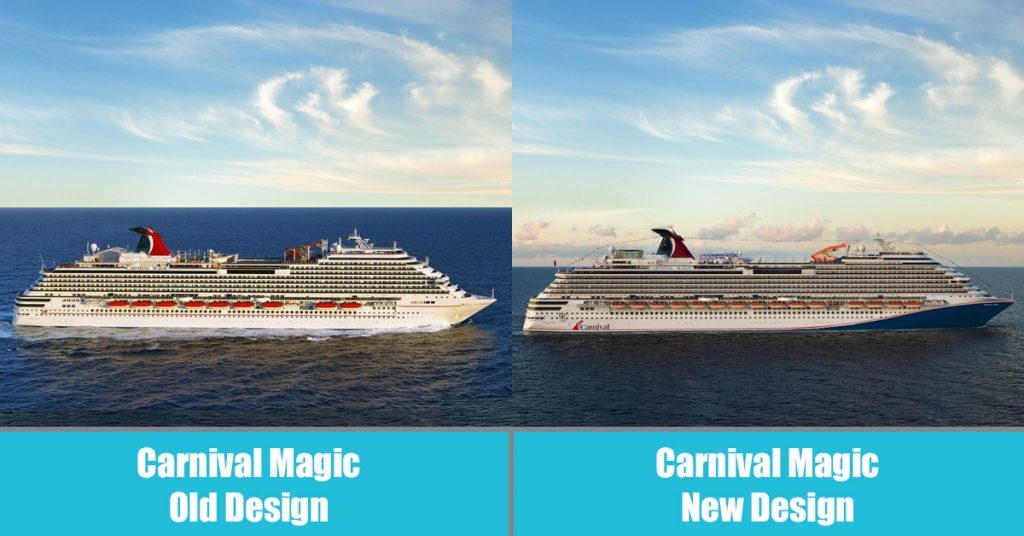 The new red, white, and blue hull design is currently featured on the Carnival Mardi Gras and Carnival Celebration. It will be added to the Carnival Magic when it finishes its dry dock at the end of May and to the Carnival Glory in June. They haven't announced when the rest of the fleet will sport the new look, but we expect it to roll out in the coming years. It'll mean the docks will look a lot different when ships start sailing again.
This change will make Carnival's ships really stand out from far away. But, how does it compare to other cruise lines?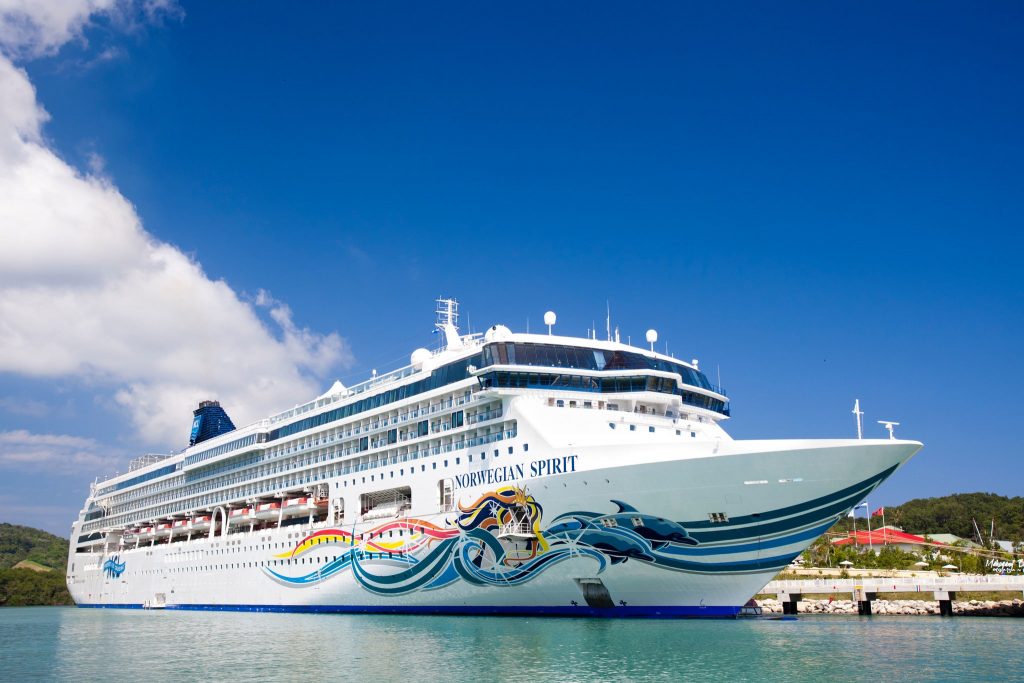 Norwegian Cruise Line has beautiful artwork on the front of its ships, each one with a different theme.
Overall, it's a subtle change. It's not going to wow customers like a brand new water slide or ship activity, but it's a solid design step forward for Carnival. It brings a fresh feel and elegance to the cruise line and continues their journey into the next 50 years.
CruiseSpotlight is an Amazon Associate. We may earn a commission when you click links to retailers and purchase goods.