Celebrity Cruises Increases Gratuities for the Second Time in Less Than a Year
Celebrity Cruises quietly rolled out an increase in the daily gratuities, or service charges, guests pay while onboard. While this increase is modest and doesn't impact everyone sailing, it's Celebrity's second price hike in less than a year, a disturbing trend. 
What are daily gratuities?
Daily gratuities are tips for the staff who take care of you during your cruise. That includes staff you see, like your cabin steward and restaurant waiters, as well as back-of-house staff, like laundry and table bussers. The amount is calculated per person, per day and is added to the onboard SeaPass account during the sailing.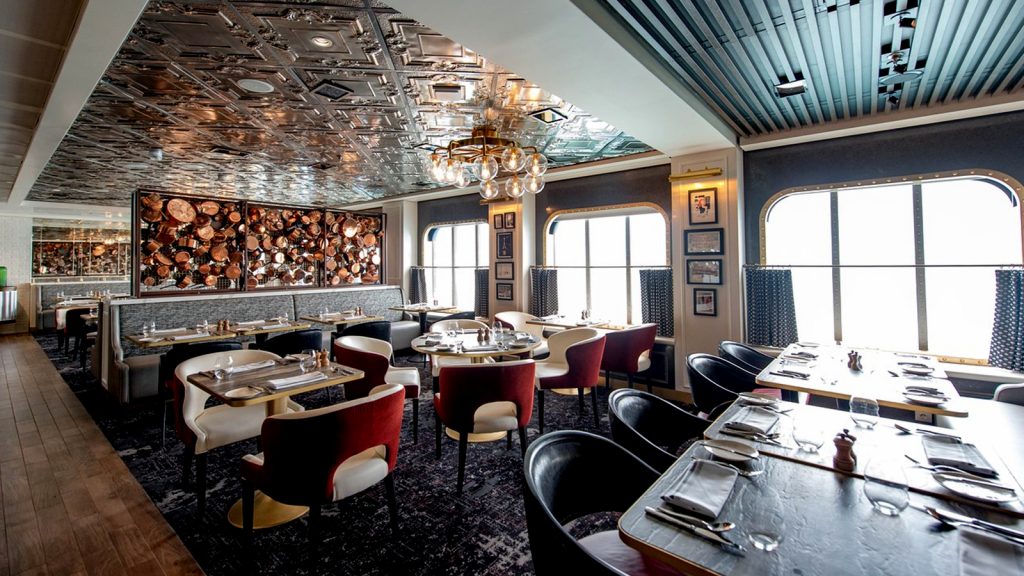 Celebrity gratuities increase by 3-10%
With the newest price hike, the gratuities will increase to $18 – $23 per person, per day. The amount will vary depending on the category of stateroom you have. 
$18.00 per person, per day for Inside, Ocean View, and Veranda staterooms 
$18.50 per person, per day for Concierge Class and AquaClass staterooms  
$23.00 per person, per day for guests of The Retreat
This change will go into effect for sailings on or after July 11, 2023. 
These changes are relatively modest, only a 3% increase for most cabins.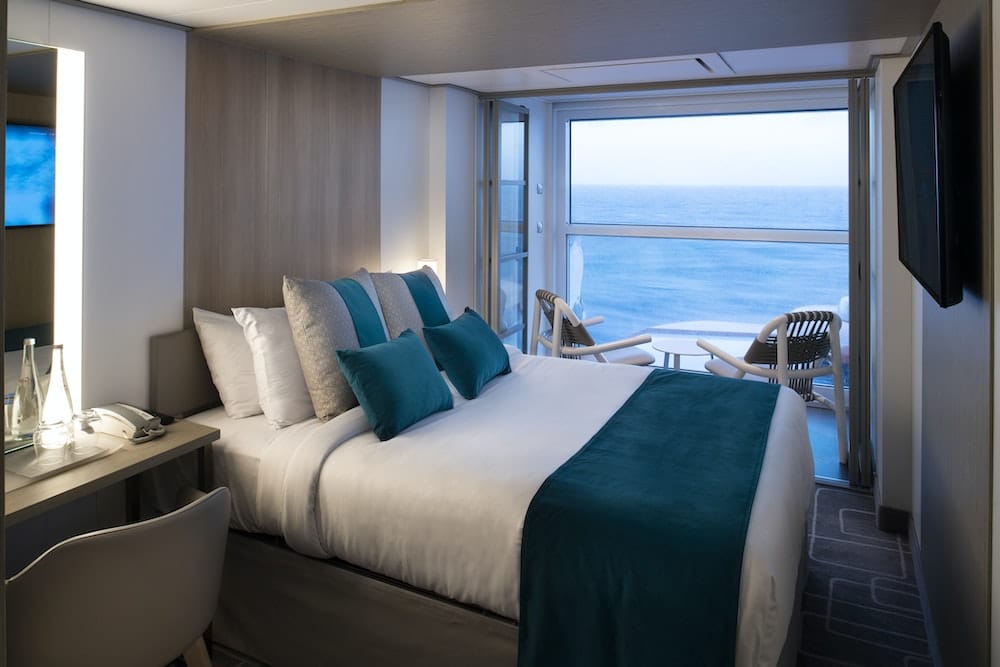 This change won't affect all passengers
Because of the way Celebrity structures their cabins, this change won't affect all passengers. 
Celebrity offers an "All Included" rate option that includes tips, wifi, and drinks in the cruise fare. Guests who book all included rates will not be subject to the higher gratuities since they're built into the price of their cruise (although presumably, the cost of the All Included package will increase to compensate going forward). These rates are typically more than 50% higher than the cruise-only fare. 
This increase also does not apply to anyone who booked a Retreat or AquaClass stateroom after July 14, 2022. That's because these upgraded cabins have gratuities included in the base fare as well. 
Celebrity's second increase in less than a year
This change is the second time Celebrity has increased the gratuities in less than 12 months. They last increased the prices in October 2022. So in the last year, the gratuities have increased by 16 – 21%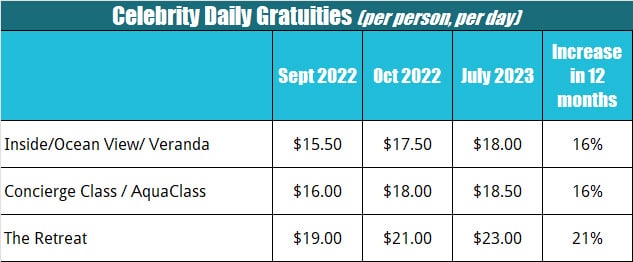 It's a disturbing trend as cruise lines seem to see these charges as a way to increase revenue without increasing the pricing customers see upfront. In reality, these daily gratuities are a hidden fee; they're not added to the promotional rates that are used in advertising or list prices. 
Cruise lines might be tempting fate with these fees

It's a daring move to keep pushing these increases since the government has been pushing back on junk fees like these. Recently, Marriot has voluntarily agreed to include their "resort fees" in all promotional pricing after being sued by the State of Texas. Hyatt Hotels has also been sued in the same way.
Make no mistake, the hard-working staff on board deserve these gratuities, but they should be included in the upfront pricing for the cruise as it's not truly optional. Cruise lines like Virgin Voyages already include the tips in the cost of the sailing; other lines need to get on board.
You can learn more on Celebrity Cruises website.
CruiseSpotlight is an Amazon Associate. We may earn a commission when you click links to retailers and purchase goods.