Disney Is Adding a Haunted Mansion Themed Bar to the Disney Treasure
In a thrilling announcement just in time for the spookiest season of the year, Disney Cruise Line has unveiled its latest and most enchanting addition to the seascape – the Haunted Mansion Parlor. Set to debut on the Disney Treasure in December 2024, this eerie yet exciting bar promises a bewitching experience for all who dare to step aboard.
Bringing The Haunted Mansion theme park attraction to the high seas
The Haunted Mansion Parlor is a lounge inspired by Disney's Haunted Mansion attractions, which are found in three of their parks. Guests will be introduced to the tale of a captain and his fateful encounter with the ghostly realm following a disastrous dinner with his fiancée. "A custom musical arrangement inspired by the attraction's original score will set the stage for an ever-escalating anthology of illusions," promises the Disney press release.
Legendary characters from Haunted Mansion attractions worldwide will make appearances in the new space. This intricately themed bar will use the nostalgic art style seen in the original 1969 Disney Parks classic.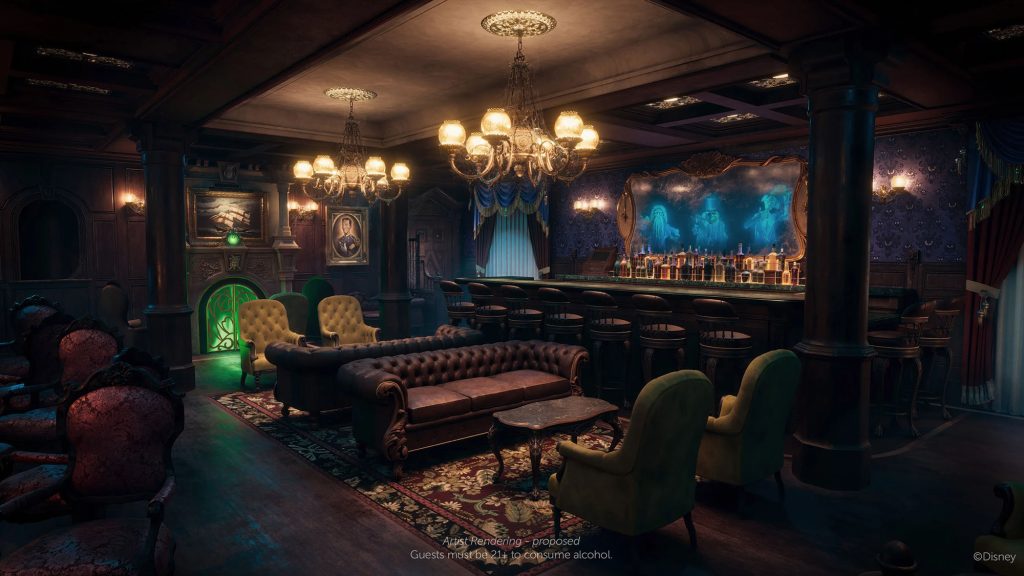 "The design of the Haunted Mansion Parlor will be reminiscent of a first-class drawing room from the classic cruise liners of the golden age, invoking inspiration from the original Haunted Mansion with a nautical twist," states the release. From iconic purple wallpaper to a mantel clock and a distinctive purple armchair, the lounge pays tribute to Disney Park attractions while introducing new elements like new ghoulish faces in a portrait gallery.
True to its roots, the Haunted Mansion Parlor will seamlessly blend humor with Disney's distinct brand of spooky storytelling.
Chilling Cocktails to Delight the Spirits
Disney has created some new ghostly cocktails inspired by The Haunted Mansion to serve at this new bar.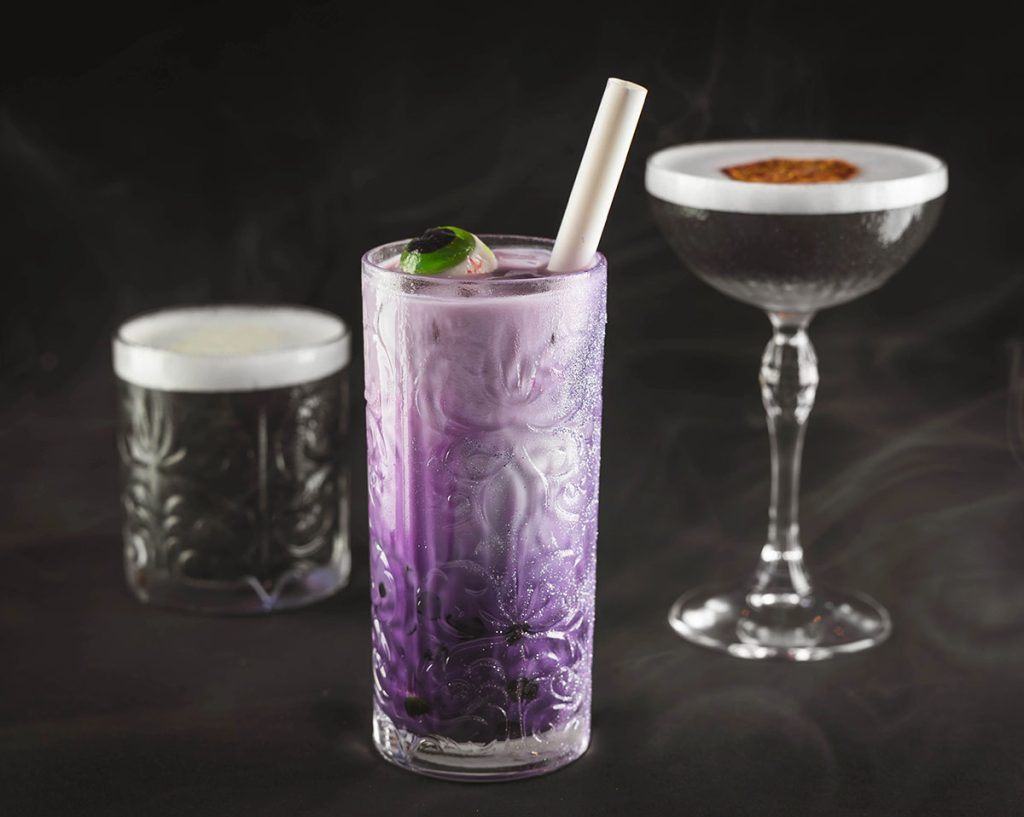 Sympathetic Libations
A zero-proof cocktail featuring harmonizing blood orange and sour cherry flavors served in a specialty mug.
Ghoulish Delight
An ube-flavored treat incorporating decadent ube fudge, oat milk, and tapioca pearls in a purple concoction garnished with a gummy eyeball and ube glitter.
Spooky Margarita
A mysterious twist on a classic margarita, presented amidst a swirl of flavored smoke, topped with lemon salt foam and a secret message revealed only by black light.
Exit through the gift shop 
It wouldn't be Disney if you didn't have a chance to buy merchandise before leaving. The Haunted Mansion Parlor introduces an exclusive collection of haunted homewares and spooky souvenirs that guests can buy onboard.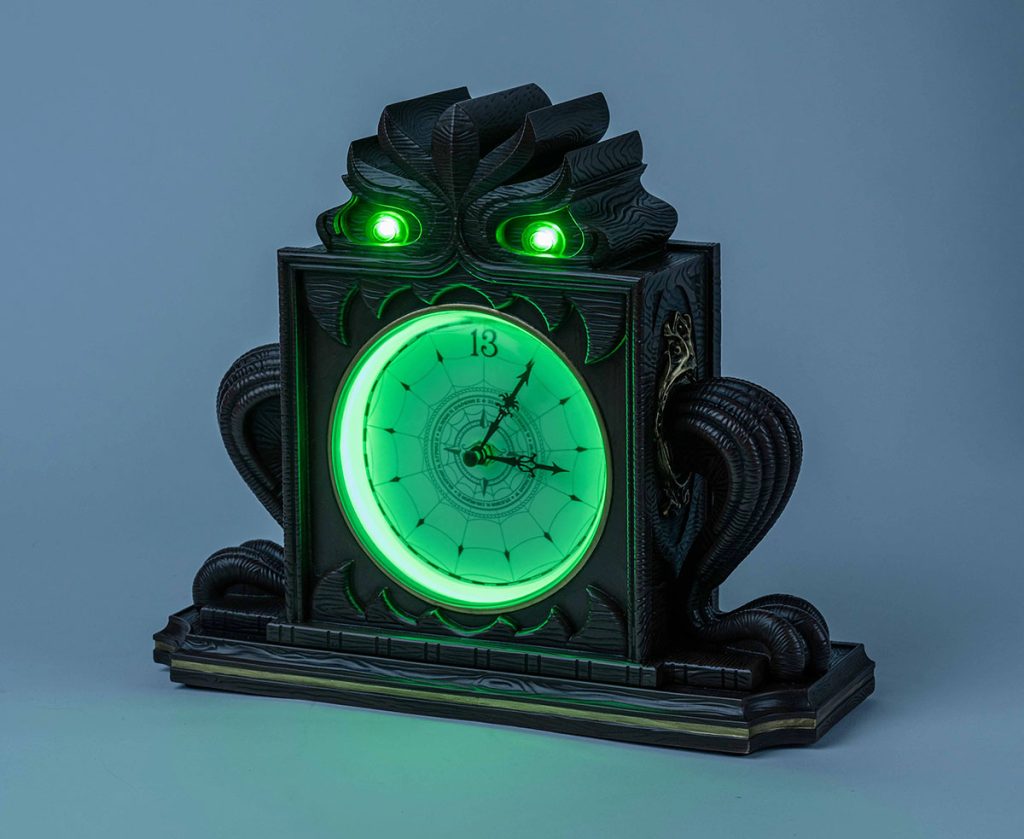 Haunted Mansion Parlor Music Box
A keepsake inspired by the eerie music box inside the venue, rumored to open only in the presence of malevolent spirits.
Haunted Parlor Mantle Clock
An homage to the grandfather clock from the original Haunted Mansion, this clock promises mysterious happenings when it strikes 13.
Haunted Mansion Parlor Sculpted Mug
Featuring the octopus design from the bar's entrance, this mug exudes an aura of intrigue with sea life accents, including a hidden Mickey Mouse-shaped barnacle.
Haunted Mansion Parlor Mirror
Take home a piece of the magic with a mirror offering a ghoulish surprise as the hitchhiking ghosts mysteriously appear.
Haunted Mansion Parlor takes place of the Hyperspace Lounge on Disney Wish
This new attraction will stand where the Hyperspace Lounge is located on Disney Wish. The Hyperspace Lounge was one of the most talked about new spaces when the Wish debuted. It offered guests a unique Star Wars experience reminiscent of what guests experience on land in Galaxy's Edge. The space featured an innovative and unique cocktail menu, which included the ridiculously priced $5,000 Kaiburr Crystal cocktail.
While Star Wars fans might be disappointed, this new bar gives guests something different and another reason to try out the new Disney Treasure. 
CruiseSpotlight is an Amazon Associate. We may earn a commission when you click links to retailers and purchase goods.