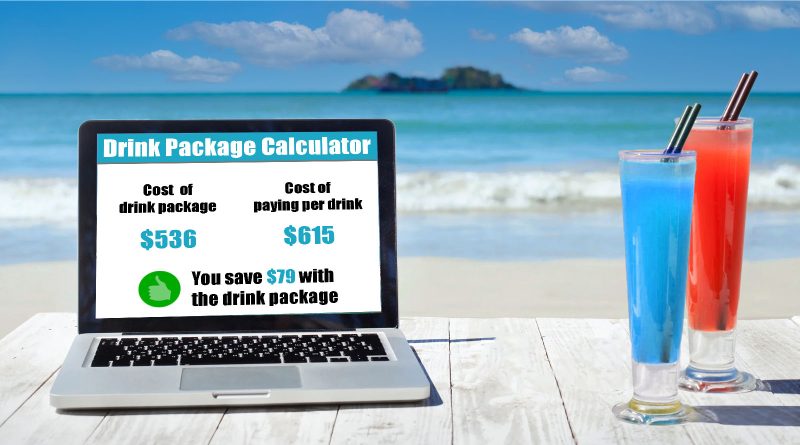 Is a drink package worth it for you? This handy tool lets you see if it's better to pay out of pockets for drinks or to sign up for the drink package. Most cruise lines require that EVERYONE who is in the cabin and 21 or older to purchase the package.
Step 1: Tell us about your cruise
Step 2: How many of each do you think you'll have a day?
Beer:
Wine:
Frozen Drinks:
Cocktails:
Soda:
Gourmet Coffees:
Bottles of water:
Mocktails:
Cost paying per drink: $
Cost of drink package: $
Don't forget about these…
Reusable Metal Straws
In 2019, many cruise lines stopped using plastic straws on board in an effort to stop plastic waste from entering the ocean. Some lines have paper or candy alternatives and others have nothing. Since I'm addicted to soda and prefer a straw, I bought these for my last cruise.
They're just a few inches tall but can expand, so they can be used in anything from a highball glass to a large hurricane glass. They're solidly made and the little carrying case makes it easy to slip it into your pocket between drinks.
Stay up to date on cruise news
or follow us on Facebook, Instagram, or Threads.
CruiseSpotlight is an Amazon Associate. We may earn a commission when you click links to retailers and purchase goods. Click here more for details.