First Look at the Inside of Carnival Mardi Gras
Last Updated on April 1, 2022
Today, the Carnival Mardi Gras was turned over to the company by the shipbuilders, Meyer Turku. With that transfer, we got some of the first real looks inside of the Mardi Gras. It looks like it's going to be an impressive ship, but let's go over some of our first impressions.
Let's take a look at what we see and how we think it differs from Carnival's other ships.
Update: July 15th – we have some better looks at the pool in the Serenity area and a first look at the Street Eats section. This will be the last update to this post. The ship will launch in 2 weeks and we'll have full coverage at that point. Subscribe to our newsletter or follow us on Facebook if you want to be notified.
Alchemy Bar on the Mardi Gras
Waterslides on the Mardi Gras

Emeril's Bistro
Fortune Teller Bar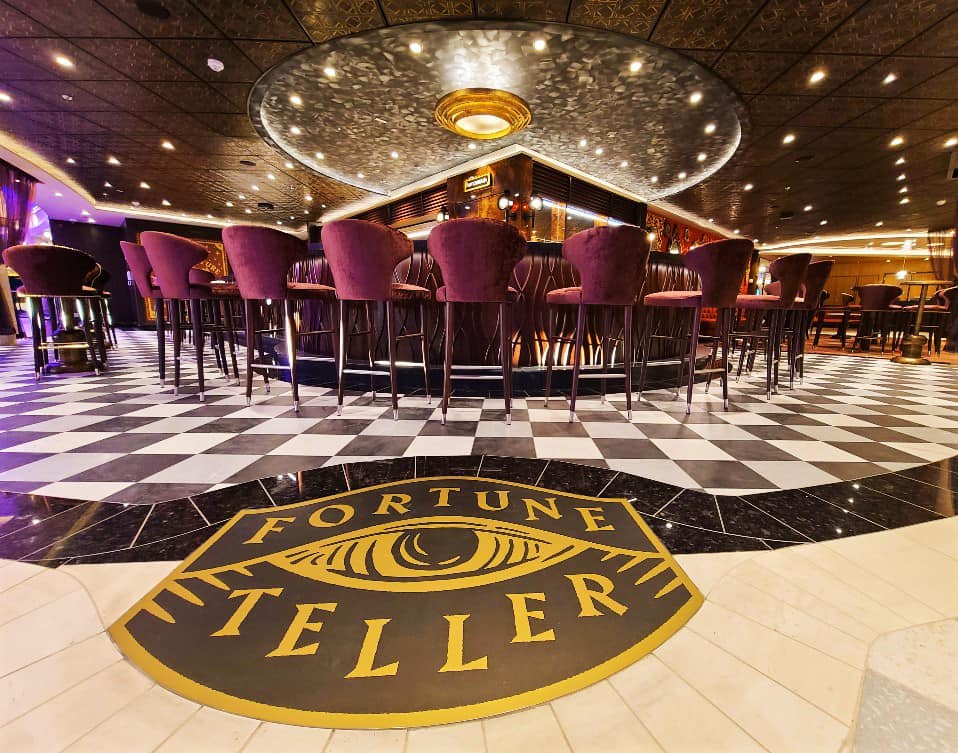 The Mardi Gras Theater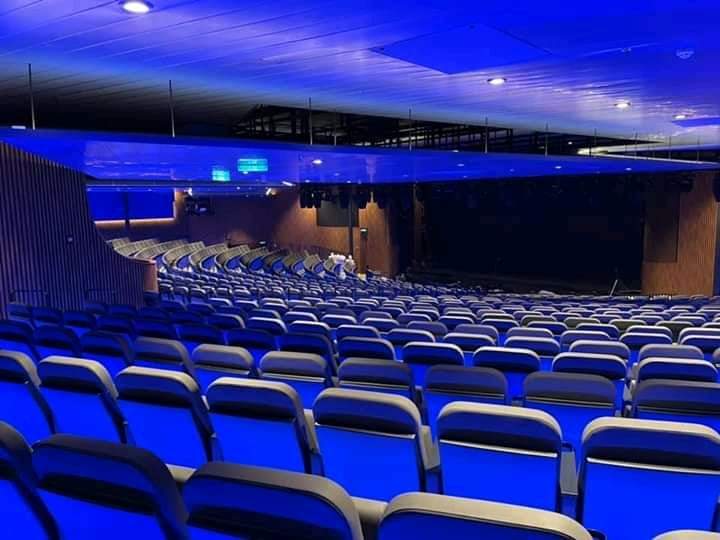 Mardi Gras Grand Central Atrium
Mardi Gras Fitness Center
Elevators
Lido and Red Frog Tiki Bar
Tides Pool and Hot Tubs
BOLT – the First Roller Coaster at Sea
Piazza Panini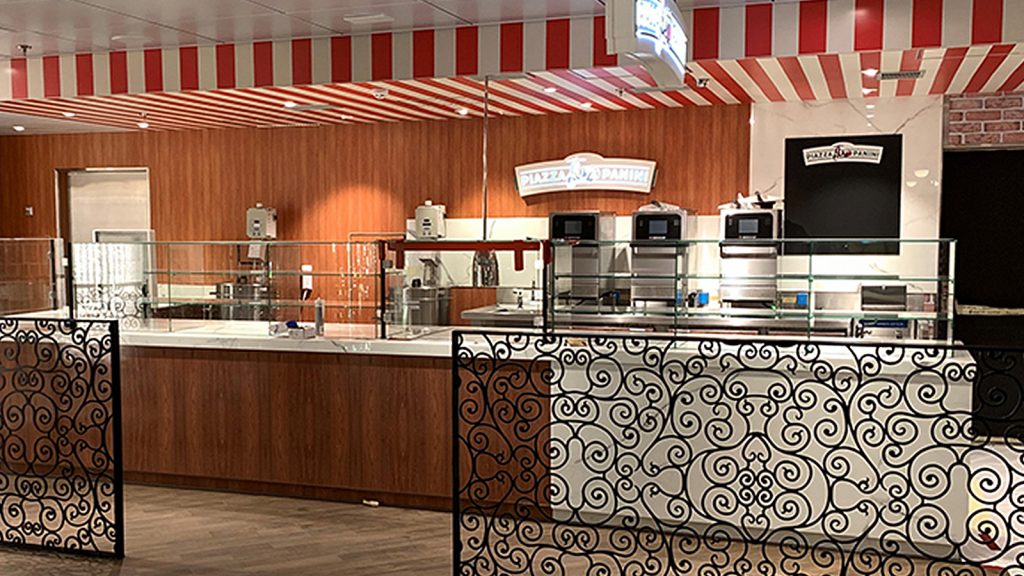 Rudi's Seagrill
Serenity Area Pool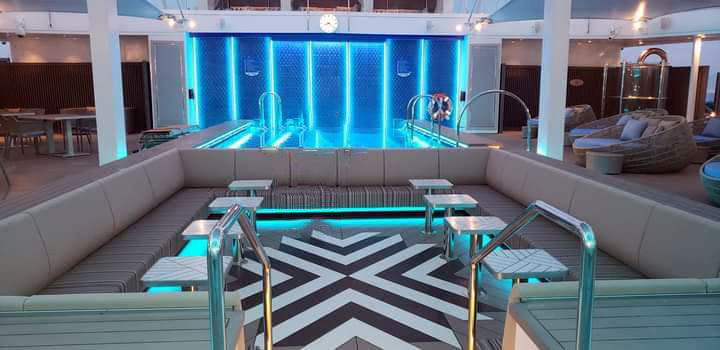 Street Eats
We got a first look at the new Street Eats dining venue on the Mardi Gras. It's meant to bring back the feeling of street food vendors you'd find in other countries, or food trucks in the US. Street Eats serves small plates, or tastings almost, which makes it great for a quick snack. It's located right on the main lido pool area. The colors are very big and bold, hopefully they flavors can match it. I love their red and white checkered dishes they're using. They remind you of what you're typically get at a food track, but they're reusable so you're not polluting more.
Overall Impressions
Overall, the ship looks like a great evolution from the Vista-class ships. It's elegant and contemporary, yet still full of Carnival's signature energetic vibes. It will be interesting to see how a cruise on this ship is. It's Carnival's first time attempting a ship this large, and will they have enough to manage the flow of the nearly 6,500 people on board. The new venues and dining options are nice, but it will be interesting to see if people will be willing to pay for them. Carnival's one of the lines with the fewest additional fee restaurants, and it might be a shock to their average guests.