Get Ready For Faster Internet on Carnival and Princess
Last Updated on July 11, 2023
Great news for cruisers who need to stay connected while on vacation. Carnival Corporation has signed an agreement with SpaceX's Starlink to bring service across its fleet. That means Carnival, Princess, and Holland America ships should soon see faster, more reliable internet.  
The problem with internet on cruise ships
Internet connections on cruise ships have been notoriously finicky. With slow speeds and dropped connections, guests often had poor experiences, especially when sailing outside of the Caribbean. 
When you're on land, your cell phone works by connecting to local cell phone towers to make calls. That tower could be on top of a grocery store, a nearby apartment building, or one of those notoriously fake-looking trees.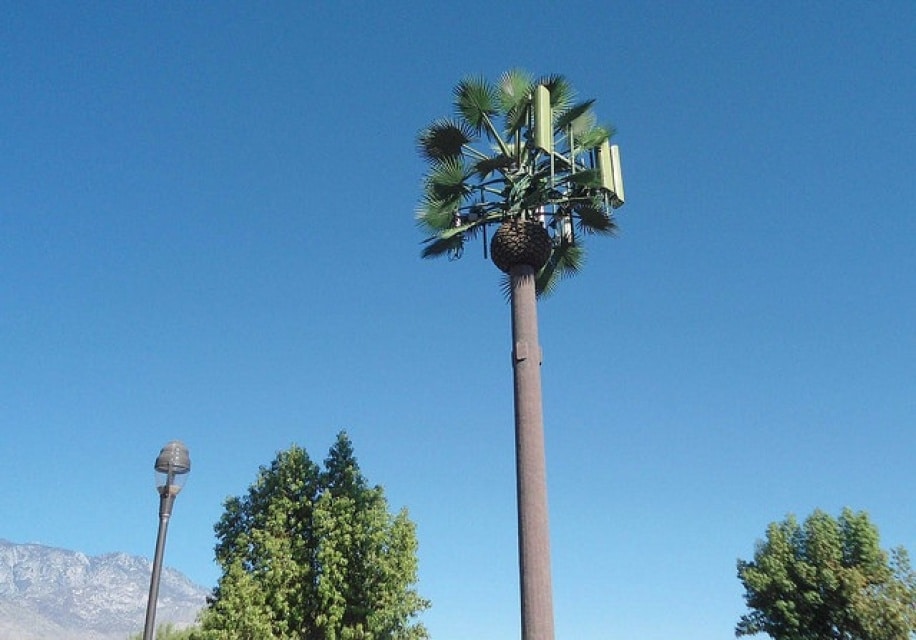 When you're on a cruise ship, there are no nearby towers to connect to. So the only solution is for the ship to connect to orbiting satellites and use those to provide service onboard. But the satellites are so much further away than a cell phone tower. As a result, the signal takes much longer to get there, leading to high latency. That makes devices take longer to connect and respond to requests. 
It would be a frustrating experience for many guests who pay a good amount of money for the internet. 
"For many of our guests, it has become more and more important to maintain the type of connectivity at sea that they've become accustomed to at home, and of course to share the unforgettable experiences of their cruise with friends and family," said Josh Weinstein, CEO of Carnival Corporation. "We are in the business of delivering happiness, and Starlink makes it as easy as possible for our guests to share all their great moments and memories, giving them even more joy out of their cruise vacation."
Catching up to Royal Caribbean's Internet
Over the summer, Royal Caribbean announced that they'd be rolling out Starlink internet across its fleet and had plans to complete the transition by April 2023. 
Much of their fleet now has Starlink service, and guests have been raving about it. Many passengers saw speeds like they'd see at home while in the middle of the ocean.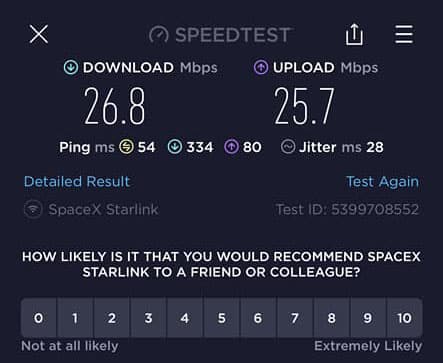 It was great news but also a black eye for Carnival, who up until this point, hadn't made any public commitment to the technology. 
What is Starlink technology?
Starlink technology uses low-orbit satellites to provide fast, low-latency internet connections to users around the world. Because the satellites are in lower orbit, the trip between the receiver and the satellite is shorter and faster. Also, Starlink's receivers are fairly compact, meaning more can be placed on a cruise ship, increasing overall capacity.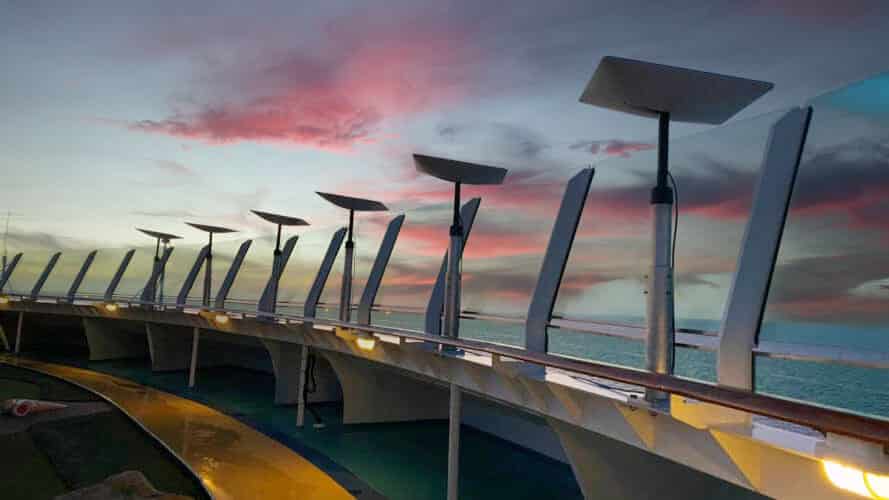 It'll solve a major issue that guests have been facing in this increasingly connected world. 
Which cruise ships is Starlink coming to?
The good news is that Carnival will bring this service to all their brands, including Carnival, Princess, Holland America, and others. Unfortunately, Carnival didn't yet provide an official timeline to complete the transition. They have been testing Starlink since December 2022, so your next sailing may have the new internet. 
Which Carnival ships have Starlink?
According to John Heald, the following ships have been updated to Starlink of July 11, 2023.
Carnival Panorama
Carnival Elation
Carnival Sunrise
Carnival Valor
Carnival Venezia
Carnival Pride
Carnival Magic
Carnival Sunshine
Carnival Vista
Carnival Mardi Gras
Carnival Celebration
Carnival Jubilee
The rest of the ships are scheduled to be upgraded soon.
How much will Starlink internet cost on a Carnival ship?
Carnival just recently increased the cost of their internet to $12.75 to $18.80 per person per day, depending on the speed you want. We expect to prices to stay the same during the rollout of Starlink. 
| Internet Plan | New Price |
| --- | --- |
| Social | $12.75 |
| Value | $17.00 |
| Premium | $18.70 |
See Carnival Corp's full press release
CruiseSpotlight is an Amazon Associate. We may earn a commission when you click links to retailers and purchase goods.