New Dining and Bar Details for Wonder of the Seas
The launch of Wonder of the Seas is just months away, and yet there are still things we don't know about Royal Caribbean's newest ship. Today, they provided some more information about what food and dining options guests can expect when the ship launches in March. 
Like other Oasis-class ships, it will feature more than 20 dining venues and countless bars across the 7 "neighborhoods" in the ship. The dining options range from grab-and-go type food at Cafe Promenade to a more formal, sit-down experience at 150 Central Park. Out of those 20 restaurants, only 50% are included in the cruise fare, so it's good news if you like specialty dining options but bad news if you don't like spending extra on food. 
Here are some of the new venues debuting on Wonder of the Seas
A New Southern-style Restaurant
Wonder of the Seas will have a new specialty restaurant that focuses on southern-style food called "The Mason Jar." The Mason Jar isn't replacing an existing restaurant found on other ships. Instead, it's a brand new space located off the WindJammer Cafe on Deck 15. 
With farmhouse decor, live country music, and even a porch complete with a swing, the Mason Jar will transport guests to a cozy restaurant in the South. The restaurant will be open for brunch, dinner, and have some late-night bites as well. 
The menu has some Southern staples along with some new twists. Guests can enjoy freshly baked buttermilk biscuits and spicy jalapeno cornbread while looking through the appetizer and entree options. For brunch, there are tasty options like johnnycakes topped with pulled port or a cinnamon roll. For dinner, guests can find dishes like fried green tomatoes, crab beignets, and shrimp and grits.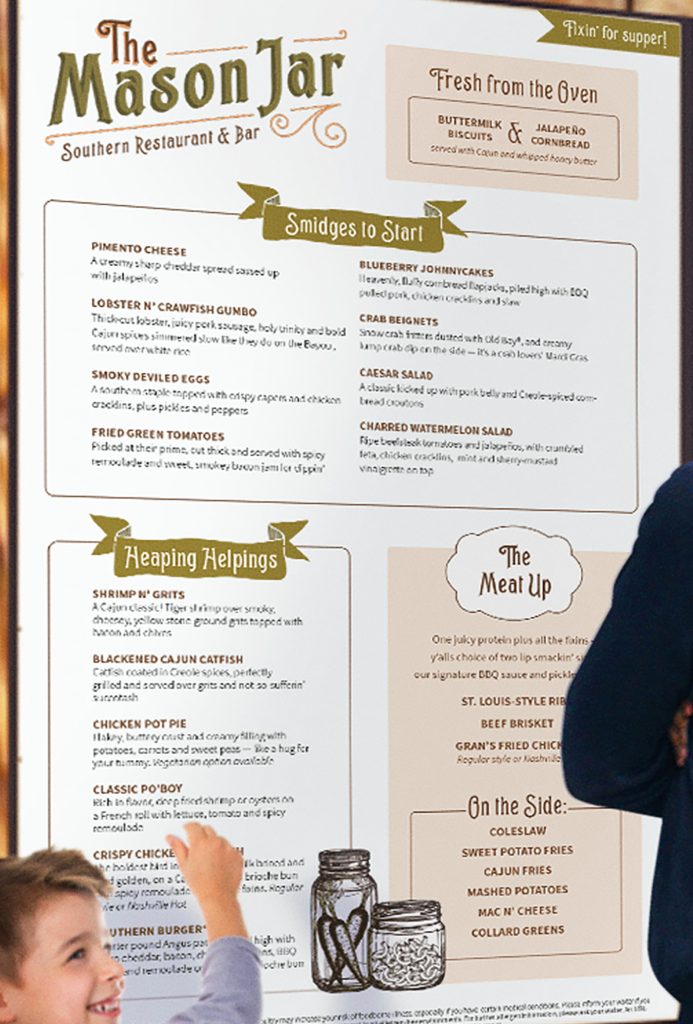 The Mason Jar also has a dedicated cocktail menu giving guests with the Deluxe Drink Package some more options to try. For example, guests can try a classic mint julep, a staple of the Kentucky Derby, or a new Mississippi Moonlight cocktail, a mixture of blackberry moonshine, blackberries, and lemonade served in a chilled mason jar. The cocktail menu also has spiked floats and shakes, as well as more than a dozen American whiskeys. 
Pricing for the Mason Jar has not yet been released, and it's not known if it's a fixed fee per person to dine here or a la cart pricing. 
A New Mexican Themed Bar
Wonder of the Seas will also see the addition of a new Mexican-themed bar. The bar, "Cantina Fresca," is conveniently located on Deck 16, right next to the included, fast-casual Mexican restaurant, El Loco Fresh. Catina Fresca has a variety of non-alcoholic "aguas frescas" as well as margaritas and other classic Mexican cocktails. It fills a much-needed void on Oasis-class ships. While the Allure of the Seas and Harmony of the Seas both have a Mexican-themed Sabor Bar, the other sister ships are missing a good dedicated Mexican bar. 
A New Outdoor Bar With Amazing Views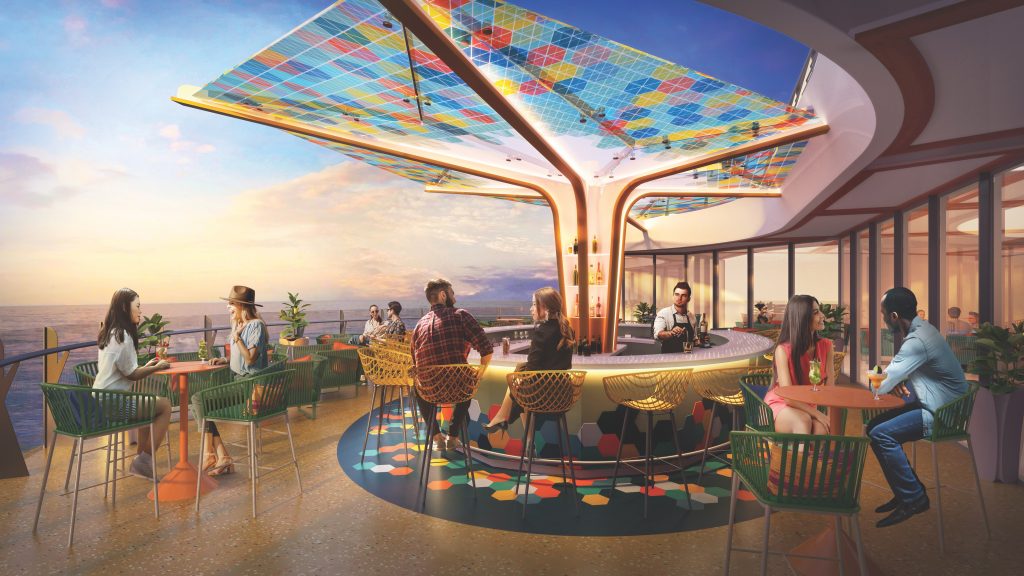 When Wonder of the Seas was first announced, "The Vue" was one of the new bars they touted. Located on Deck 15 outside the Solarium, this bar offers beautiful panoramic views of the ocean, and at night, the colorful canopy comes to life even more. A cocktail menu has not been released for The Vue yet, but we're hoping for some unique, happy-hour worthy cocktails. 
This bar replaces one of the cantilevered Solarium whirlpools found on the other Oasis-class ships. By design, Oasis-class ships are very internally focused. Areas like Central Park and the Royal Promenade feel more like a hotel than a cruise ship on the sea, so it's nice to see another venue allowing guests to feel more connected with the ocean. 
Wonders of the Seas has many returning favorites as well
The Lime & Coconut Bar
When the Navigator of the Seas was amplified in 2019, the pool bar was transformed into the new The Lime & Coconut Bar. With energetic music, Caribbean flare, and a dedicated drink menu, this bar was immensely popular and has been added to many other Royal Caribbean ships across the fleet. The Wonder of the Seas will have a 2-story version of this venue, spanning decks 15 and 16. 
Giovanni's Italian Kitchen and Wine Bar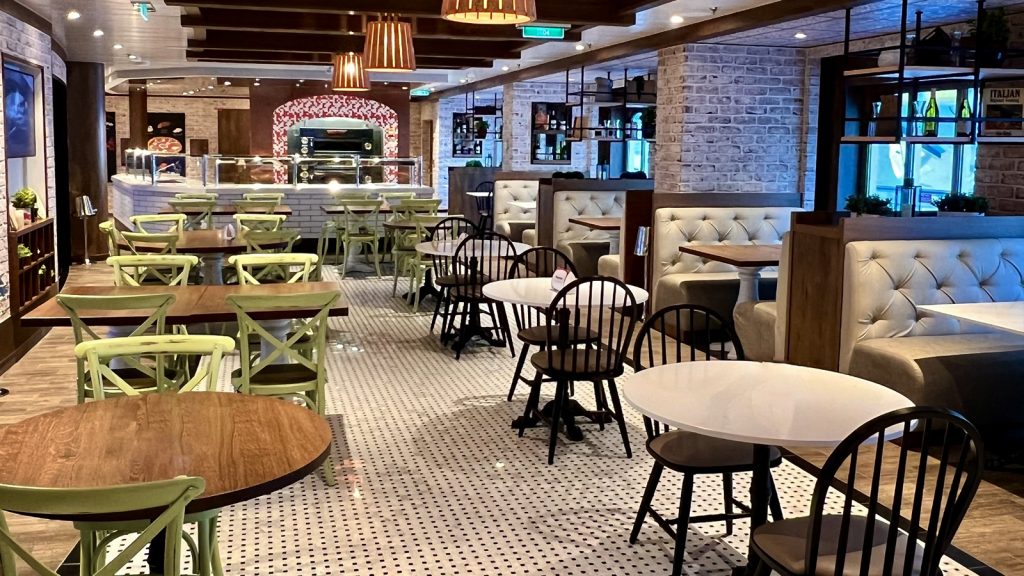 Giovanni's Italian Kitchen is Royal Caribbean's newest Italian specialty restaurant and replaces Jamie's Italian and Giovanni's Table found on other ships. This will be the first Giovanni's Italian Kitchen to appear on an Oasis-class ship (currently, it's only on the Freedom of the Seas and Odyssey of the Seas). It's a more casual version of Giovanni's Table. 
At Giovanni's Italian Kitchen and Wine Bar, you'll find some traditional Italian dishes as well as some with a more modern twist. Choose from chicken parmigiana, lasagna, and homemade pizzas. Guests who aren't in the mood for a full meal can visit the attached wine bar for an extensive wine selection and some delicious appetizers.
Playmakers Sports Bar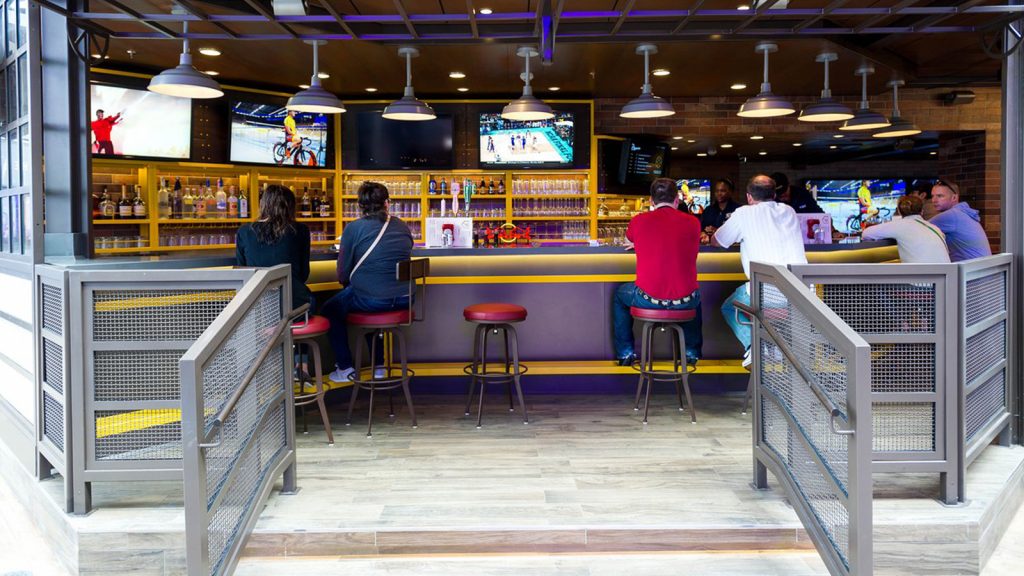 Wonder of the Seas will also feature a huge version of Playmakers Sports Bar. It's found on Deck 6 in the Boardwalk neighborhood. The walls of Playmakers are filled with big-screen TVs showing important sporting events, and in the back, you can find games like pool, skeeball, and more. It's a great place to spend the afternoon or early evening.
While you're there, try some bar snacks like poke nachos, pigskin sliders, or jalapeno poppers. Of course, they have wings and burgers as well as a large selection of beer. 
Playmakers Sports Bar is also found on Wonder of the Sea's sister ships, Oasis of the Seas and Symphony of the Seas. It replaces the Sabor restaurant located on the Harmony of the Seas and Allure of the Seas.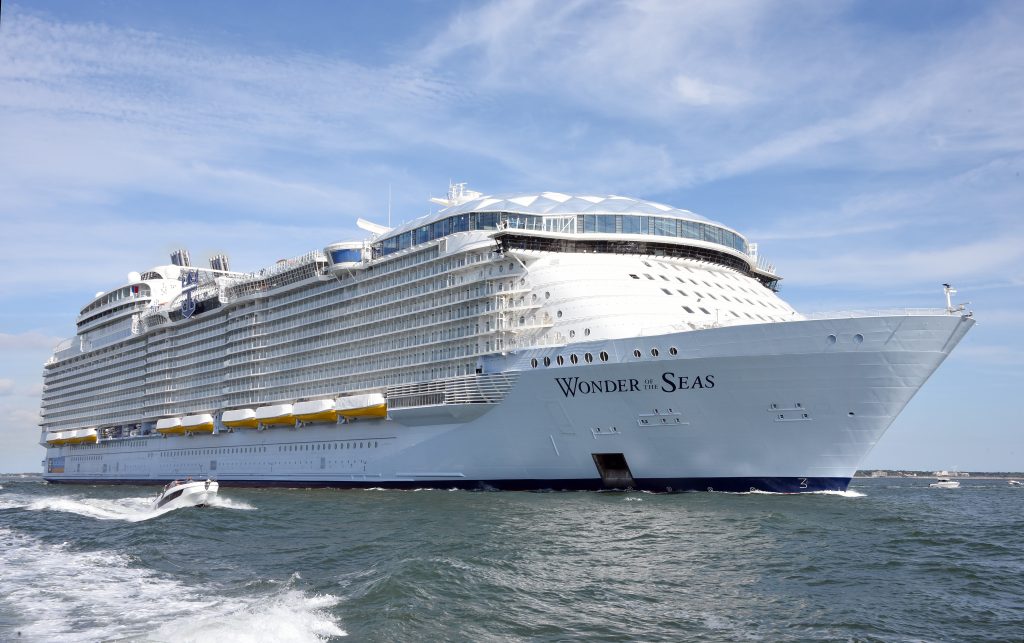 So many options to choose from
On top of those venues, many other Royal Caribbean staples like 150 Central Park and Chops Grille will also be on board. With so many options available, it'll be hard, and possibly costly, to try them all on a single sailing. 
CruiseSpotlight is an Amazon Associate. We may earn a commission when you click links to retailers and purchase goods.