Norwegian Adding 1,000 Cabins For Solo Travelers
Great news to those who like to travel solo, or hate the thought of having to share a cabin with friends. Norwegian Cruise Line announced that in 2024, they'll be adding over 1,000 dedicated solo staterooms across their entire fleet. No more worrying about hefty penalties for solo adventurers – Norwegian is opening up a world of solo cruising possibilities.
The traditional solo cruising penalty
In the past, solo cruisers encountered a significant financial hurdle. Booking solo meant grappling with a substantial cost penalty, as most cruise lines insisted on charging individuals the complete price of a two-person capacity room. Essentially, solo travelers were forced to pay double the per-person price compared to those sailing with companions, rendering solo cruising a considerably expensive endeavor.
Norwegian's first solo cruise options
When Norwegian introduced their ship, the Norwegian Epic, in 2010, they added their first dedicated solo staterooms, called "Studio Staterooms." The Epic had 128 of these small cabins that were built specifically for solo travelers. At only 100 sq ft, they were roughly half the size of a traditional inside stateroom but laid out in a way that efficiently used the space.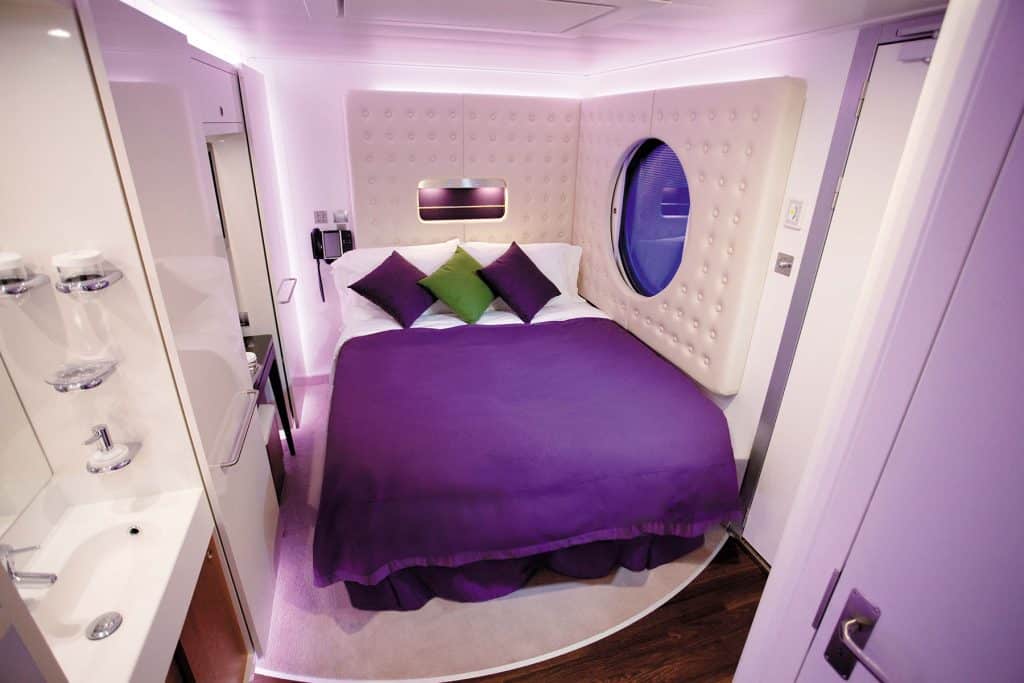 Norwegian also added a Studio Lounge, a space where the solo cruisers could relax and meet up with their other solo travelers. The lounge was filled with comfy seating options and guests could enjoy a bar with beer, wine, and snacks served daily.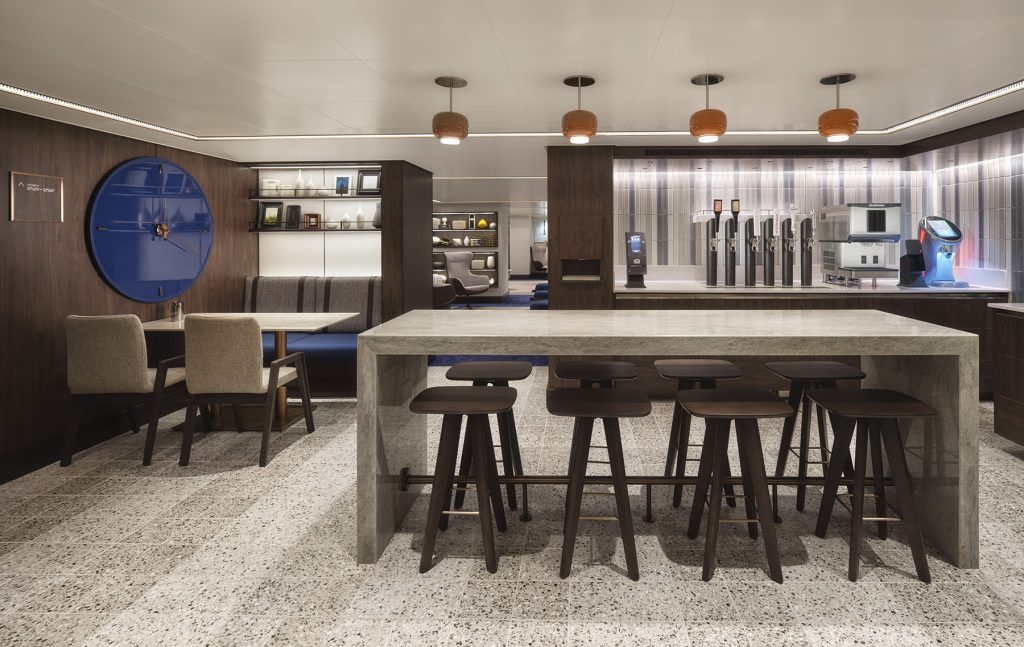 Since the Epic, every new Norwegian ship has had studio cabins for solo cruisers and a Studio Lounge. That mean only 9 out of the fleet's 19 ships had the option. 
New Solo Cabin Options for Norwegian
The solo cruising options have been extremely popular, and overall, solo travel has grown over the years. Norwegian cited a study by Travelport saying 18% of global bookings in the travel industry are made up of solo travelers. It's a huge market largely ignored by cruise lines.
So, in order to accommodate these travelers, Norwegian will be rolling out new solo stateroom categories across their entire fleet. For many of the older ships, this won't mean building new, smaller staterooms but instead repurposing existing staterooms for solo travelers. 
The new options starting Jan 2, 2024 are Solo Inside, Solo Oceanview, and Solo Balcony cabins. Norwegian indicated that the pricing and availability depend on the destination and demand, but solo travelers should expect to pay less than a traditional double occupancy room.
Guests who book solo cabins will also have key card access to the Studio Lounge on the 9 ships that have one.  The ships with a Studio Lounge are:
Our take: Norwegian is the line to go to for solo travelers
Since the launch of the Epic, Norwegian has been the biggest cruise line in North America going after the solo market. In fact, some lines have actively gone against it. Competitor Carnival has never offered dedicated solo cabins, and while Royal Caribbean used to have some solo cabins, they have focused much more on family accommodations on their newest ships.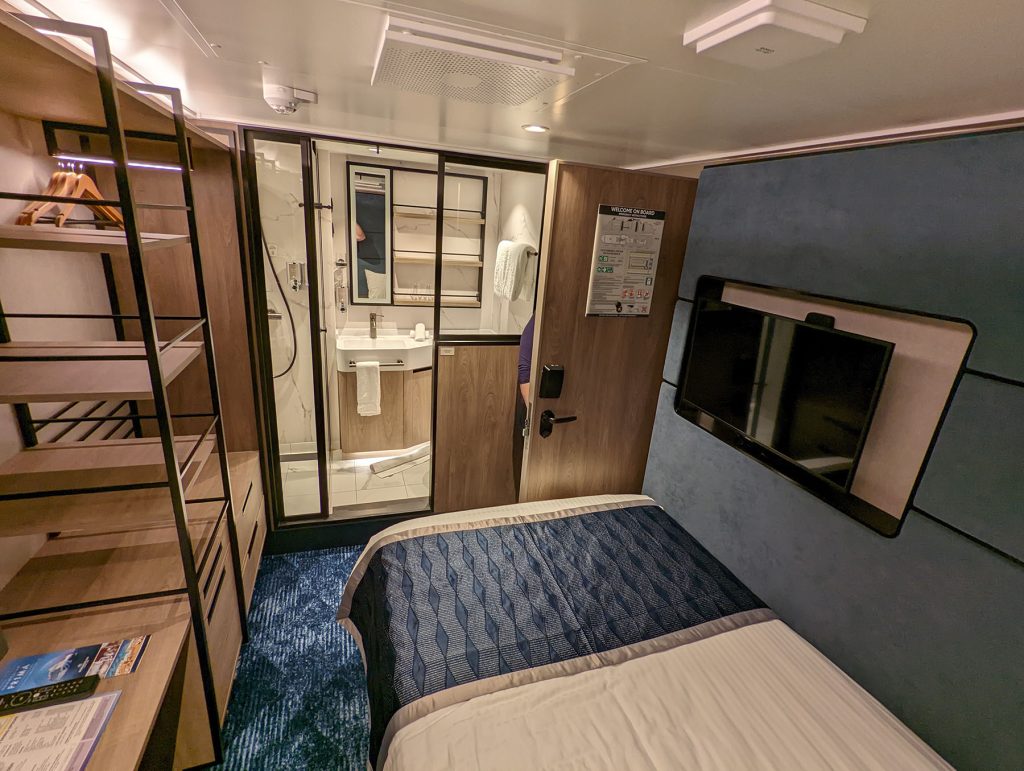 Norwegian's new cabins open up cruising to a whole new segment of people who couldn't consider it before because of the high cost. When I sailed on the Norwegian Prima (follow that blog here), I was incredibly impressed by the Studio Lounge and Studio Cabins. The cabins themselves felt like something you might see on a spaceship and, while small, provided plenty of space. The Studio Lounge was huge, with plenty of seating and a really nice bar and snack area that I was jealous I didn't have access to. I was so impressed that I convinced two friends to try the Studio Cabins while sailing on the sister ship, the Viva, in May 2024. 
CruiseSpotlight is an Amazon Associate. We may earn a commission when you click links to retailers and purchase goods.