Norwegian Celebrates Outstanding Teachers With A Free Cruise
Norwegian's newest ship, the Prima, has been making its way around the world, having inaugural sailings in ports all over. Many of these sailings have been for travel agents, partners, and media to let them learn about this fantastic new ship. But for this week's inaugural sailing, it's a bit different. Among the around 3,000 guests sailing on board are 100 of the country's best teachers. 
These teachers were part of Norwegian Cruise Line's annual "Giving Joy" awards. Educators from around the country are nominated to win 1 of 100 cruises. The three teachers with the most votes also had money donated to their home school district. To date, the program has awarded 230 teachers across the U.S. and Canada with free cruises and donated over $350,000 to schools and educators since 2019.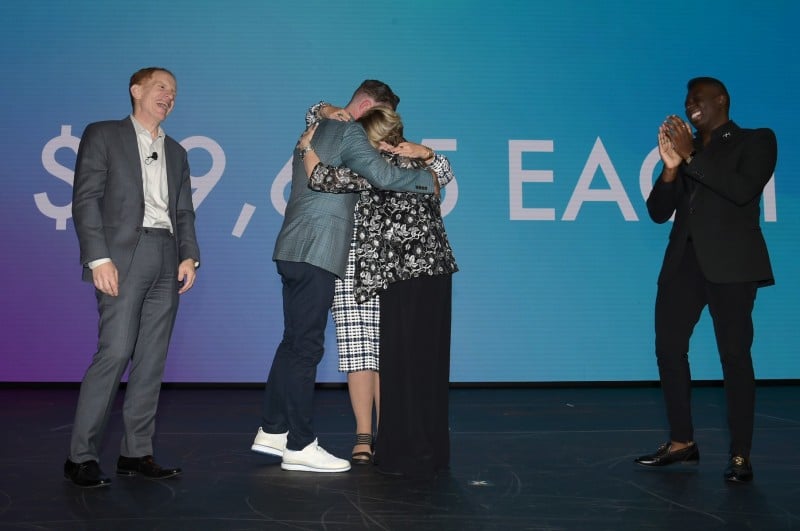 VIP treatment on Norwegian's newest ship, the Prima
Norwegian wasn't happy with just giving away any cruise to these hard-working educators. No, they got a prime spot on one of the most sought-after ships of the year, the Norwegian Prima. And because it's an inaugural sailing, these teachers got VIP treatment with balcony staterooms, free drink packages, and included gratuities.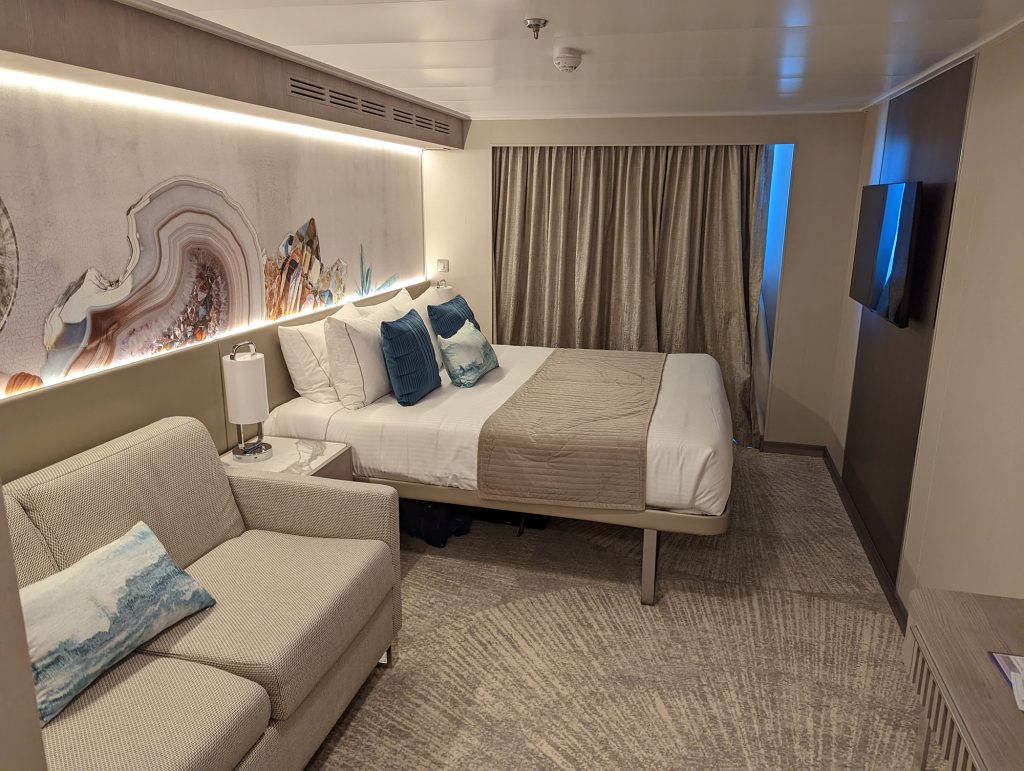 They even got a special private concert by GRAMMY-winning artist and Norwegian Encore Godmother Kelly Clarkson. And what better place to see her than in the intimate setting of the 700-seat Prima Theater. The ceremony was hosted by Elvis Duran, popular morning radio host, and godfather of the Norwegian Bliss. It was the VIP treatment these teachers deserved. 

It was such an honor to celebrate the 100 deserving winners of Norwegian's Giving Joy program at Norwegian Prima's inaugural sailing, which embarked from my home state of Texas! Teachers are our true everyday unsung heroes, and they play an integral role in our society, not only shaping the future of their students, but the future of their communities as well. I couldn't miss the opportunity to participate in this program and give a special performance before they set sail on the trip of a lifetime!

Kelly Clarkson, GRAMMY Award-Winning Artist
A return to an in-person ceremony for the teachers
While Norwegian has run the "Giving Joy" program since 2019, this is the first in-person award ceremony since the cruise industry shutdown. In a dinner we had with a Norwegian PR rep on the New York inaugural cruise, she said how excited all the winners were about getting to experience this ship together. They set up a Facebook group for the sailing, and the rep said it was abuzz with different ideas and activities. For many of these winners, it was their first cruise ever, and they were so excited.
During the dinner, we also saw the nicer side of corporate giving. Of course, this award ceremony is a PR opportunity (I mean, we're writing about it), but it also resonated with the rep we were having dinner with. Her mom was an educator for over 20 years, and she knew firsthand how hard it can sometimes be and how these teachers rarely treat themselves to something nice. If the sailing was anything like the one we experienced in NY, these teachers are going to feel like celebrities.  
Follow along on our Norwegian Prima cruise
Norwegian Prima – Cruise Blog - Day 1 – NYC
Norwegian Prima – Cruise Blog - Day 2 – Sea Day
Norwegian Prima – Cruise Blog - Day 3 - Halifax
Norwegian Prima – Cruise Blog - Day 4 - Final Sea Day
5 Hits and Misses on the Norwegian Prima
If you want to stay up to date with what we publish, sign up for our monthly newsletter
CruiseSpotlight is an Amazon Associate. We may earn a commission when you click links to retailers and purchase goods.