Norwegian Prima and Viva Dining Options Revealed
When Norwegian Cruise Line announced their upcoming ship, the Prima, they made quite the splash. The ship is the first in the Prima-class and features an entirely new layout and design. We learned about the amazing new venues, such as an expanded waterfront section called Ocean Boulevard and a super-sized Haven area with a dedicated sun deck. Still, there were a few things Norwegian didn't share. One of the biggest was all the dining options. While they did disclose a few venues, including a new concept called the Indulge Food Hall, deck plans still had massive blank areas.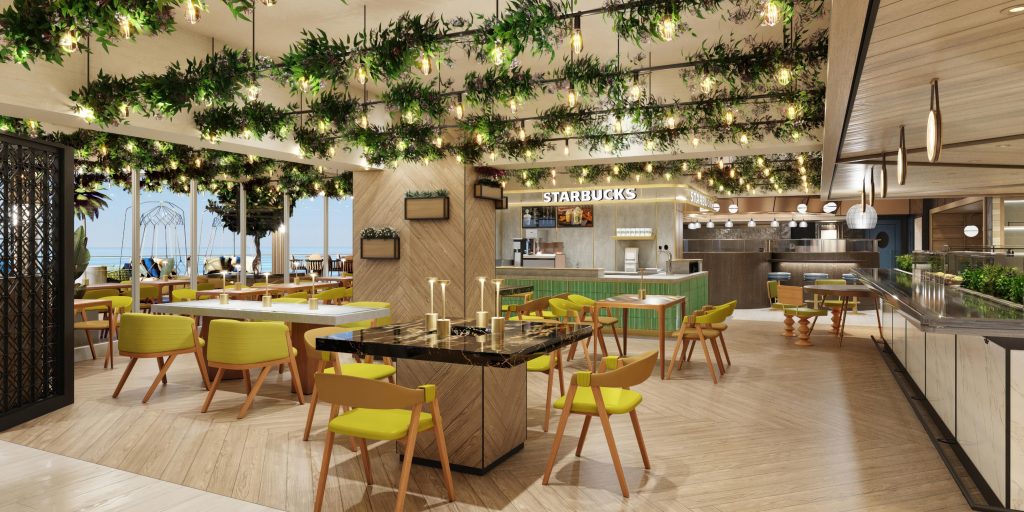 Then, before Norwegian released the dining options, they announced the sister ship, the Viva, which will begin sailing in June 2023. So now there were two upcoming ships with many questions still remaining. However, they probably didn't feel too much pressure. Norwegian started talking reservations for these ships, and they had the strongest release sales in their history, so the lack of information didn't put off many people.
Now though, we finally get details on all the dining options guests can choose from on the Prima and Viva. 
Changes to the Main Dining Room
Before getting to all the newly announced restaurants on the Prima and Viva, we have to talk about Norwegian's change to the main dining rooms. Instead of featuring a rotating menu each night, the main dining rooms on the Viva and Prima will have a set menu that doesn't change each night. Also, there will be only two dining rooms on the Prima and Viva. Both venues will also feature a build-your-own-pasta section so guests can come up with their own dish by selecting their choice of pasta, sauce, and topping. 
Norwegian has stated that if this concept is well received, it may roll out to the rest of Norwegian's ships. 
New Restaurants Exclusive to the Prima and Viva
Norwegian is adding four brand new restaurants to the Prima and Viva. Technically, if you include each venue in the Indulge Food Hall separately, it's even more.
Palomar (additional fee)
Palomar is Norwegian's first Mediterranean Seafood restaurant. It's a great addition to these ships as both will be spending time in the Mediterranean.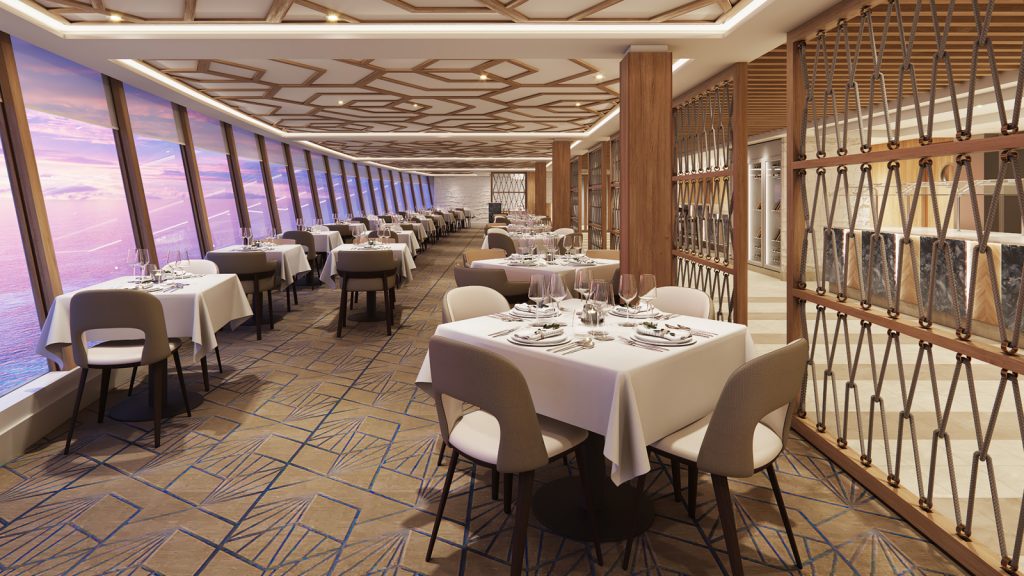 Indulge Food Hall (mostly included)
The Indulge Food Hall was one of the first new dining venues announced for the Prima. It's a large, open-air space with food stalls scattered around with both indoor and outdoor seating available. Many of the options will be complimentary for breakfast and lunch, with select items having an upcharge during dinner time. They have not yet released which items will cost extra or how much.
Here are some of the 11 stalls:
Coco's
Seaside Rotisserie
Nudls
Tamara
The Garden
Tapas Food Truck
Q Texas Smokehouse
Latin Quarter   
Just Desserts  
Just Ice Cream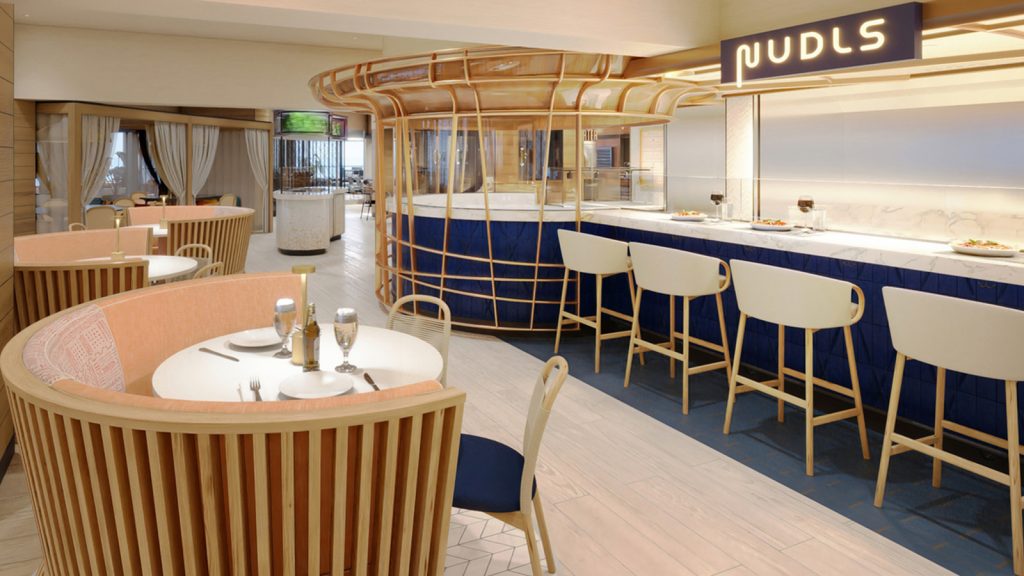 Hasuki (additional fee)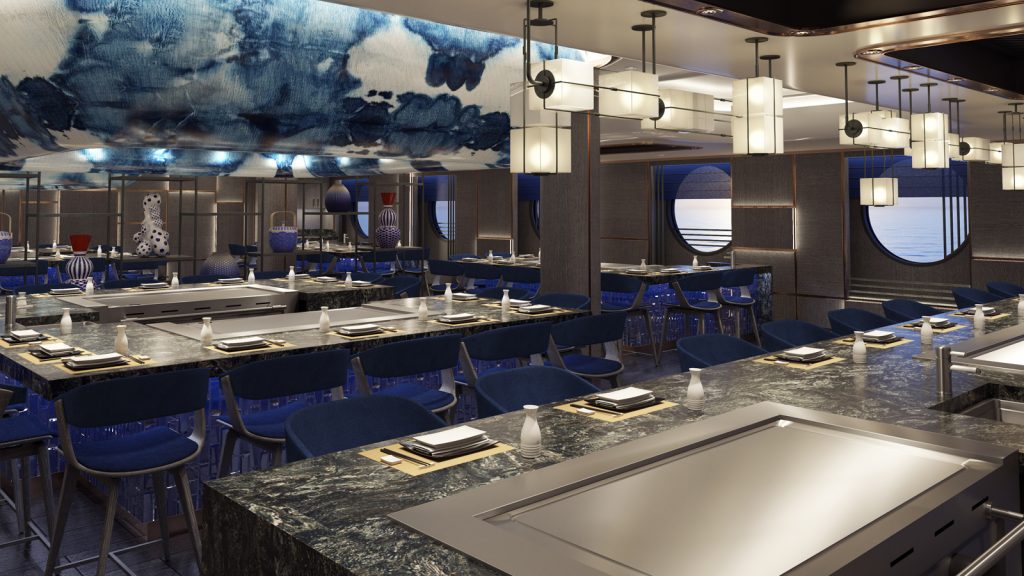 Hasuki is an updated take on Norwegian's Hibachi restaurant. We're not sure how this venue is different from Tennanyaki, which is found on most other Norwegian cruise ships. However, we at least get a glimpse at the modern decor and large hibachi tables. Here, guests can watch chefs put on a show as they prepare some Japanese dishes using the large shichirin (hibachi grill). 
Nama (additional fee)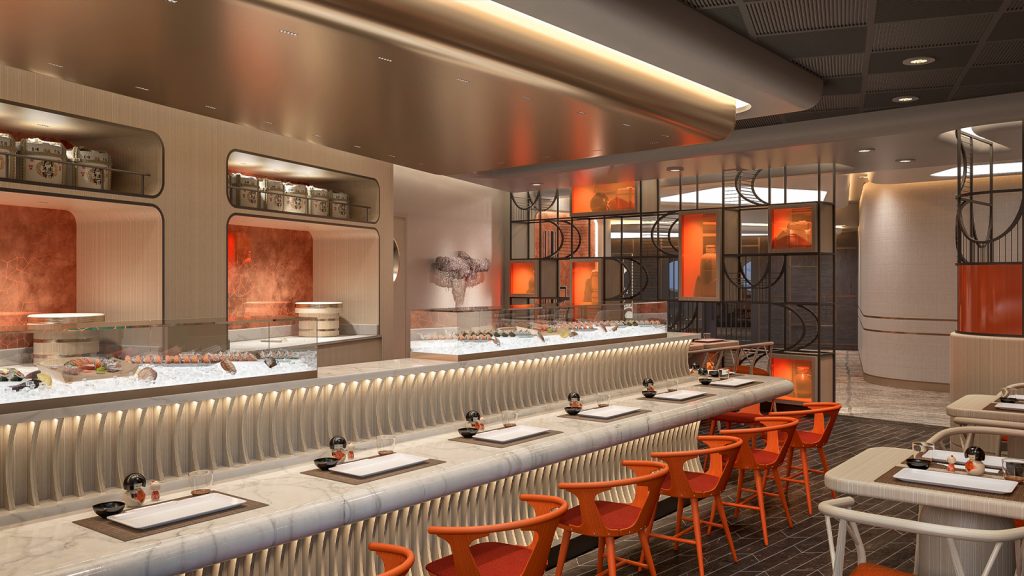 Nama serves upscale sushi and sashimi masterpieces. Soft lighting, marble countertops, and gentle orange accents give Nama a modern feel. Based on the renders, Nama is more similar to a full restaurant concept than the simple "Sushi Bar" located on the older Norwegian ships. 
Favorite Restaurants Returning to Prima and Viva
Cagney's Steakhouse (additional fee)
Cagney's provides the classic steakhouse experience, with mouth-watering cuts of meat and delicious sides. On the Prima and Viva, it'll have a whole new look with influences from 20th-century architecture and mid-century design. 
Food Republic (additional fee)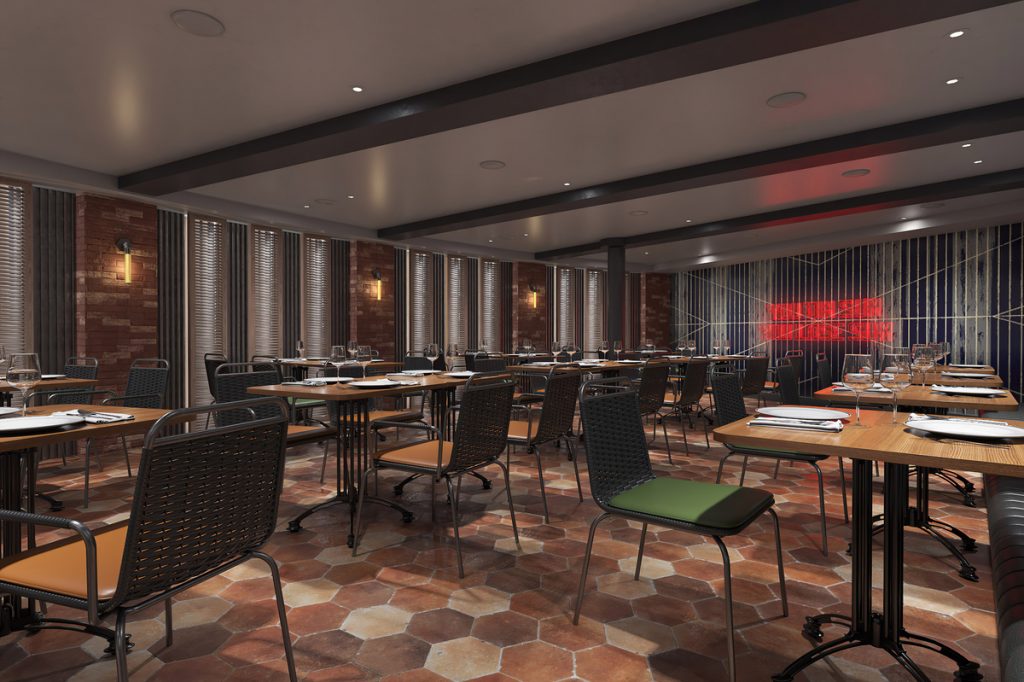 Food Republic is a venue for the adventurous eater. The menu takes inspiration from cultures and cuisines around the world and uses fusion and innovation to put a new spin on them. You can scroll through all the dishes right at your table using a tablet to place your order. 
Le Bistro (additional fee)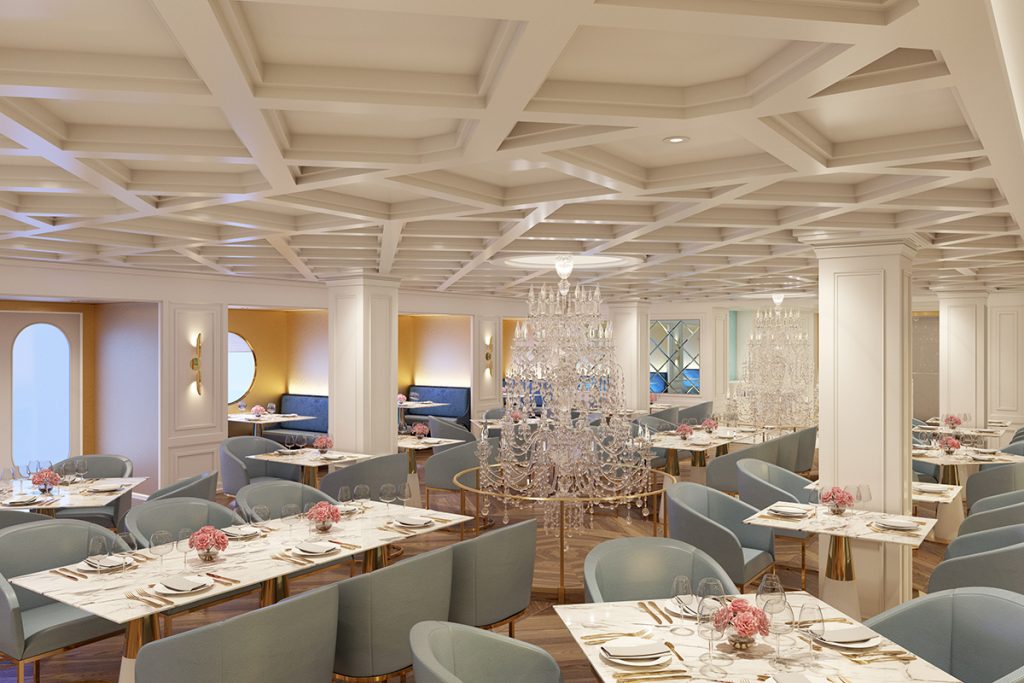 Guests can find Le Bistro on many other Norwegian ships. It's French cuisine at its finest, with many classic dishes to choose from. Le Bistro on the Prima and Viva is even more opulent than the other ships, with blown glass chandeliers suspended in the middle of the dining room. 
Los Lobos (additional fee)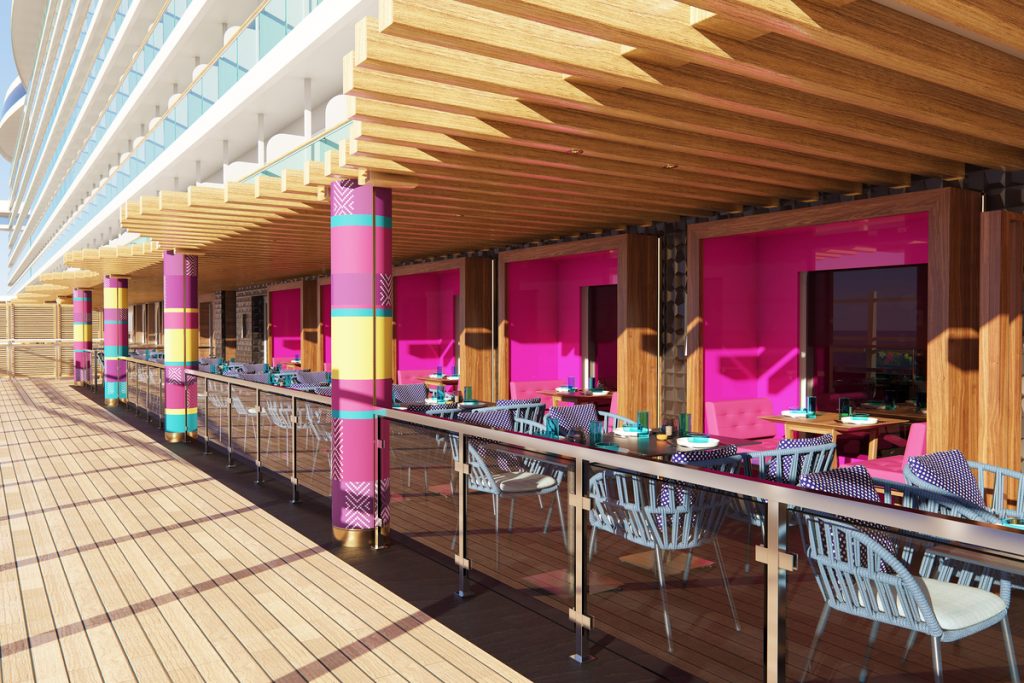 A premium take on a Mexican Restaurant, Los Lobos serves dishes like Carne Asada and tres leches cake. On Prima, guests can choose to eat inside the restaurant or outside on Ocean Boulevard. 
The Local Bar & Grill (included)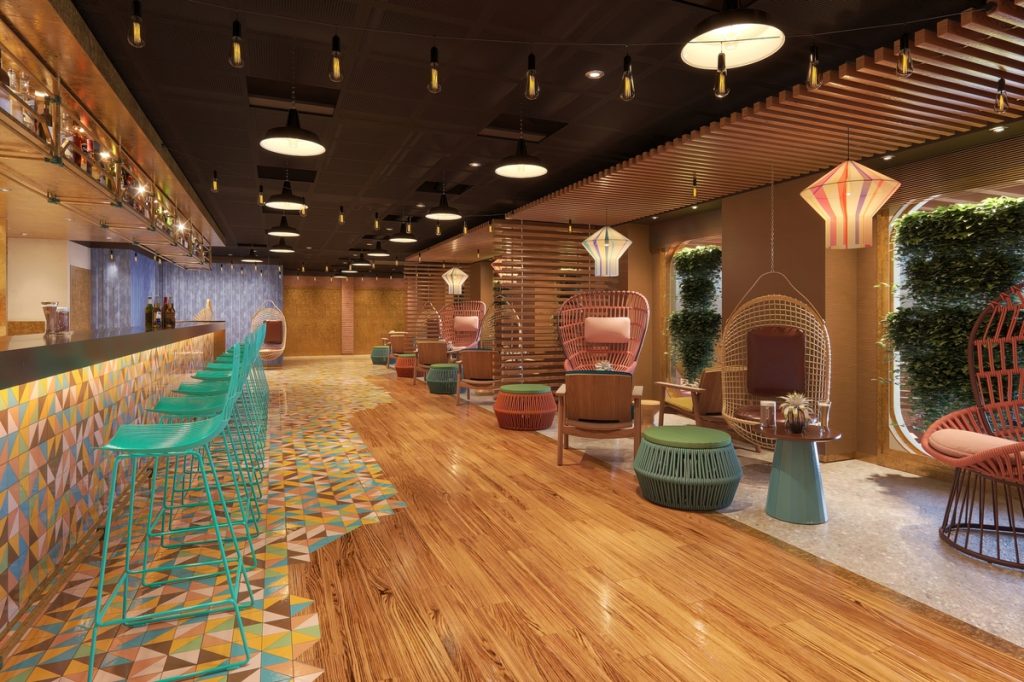 On many ships, The Local is a place to go for a quick, casual bite to eat. That continues on the Prima and Viva, although the Local here has more of a beach club feel. It's located right off Ocean Boulevard, so you can enjoy food indoors or outdoors. 
Hudson's (included)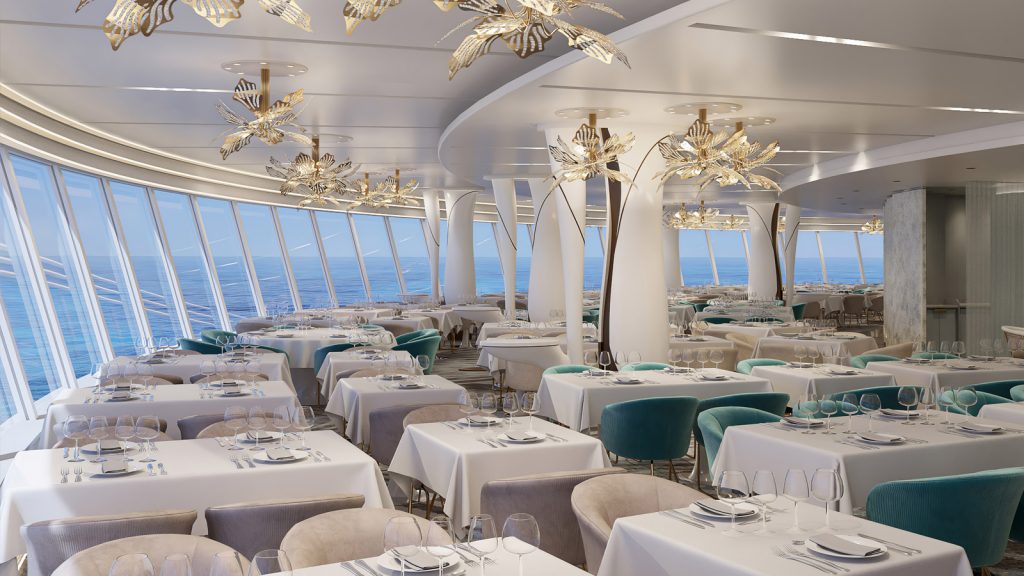 Hudson's is the name of the new main restaurant on the Prima and Viva. It's replacing the Taste and Sabor dining rooms found on other Norwegian ships. With a 270 degree view through floor-to-ceiling windows, this venue is bound to impress you with amazing dinner views. While the menu change is disappointing, the look of this new venue is impressive.  
The Commodore Room (included)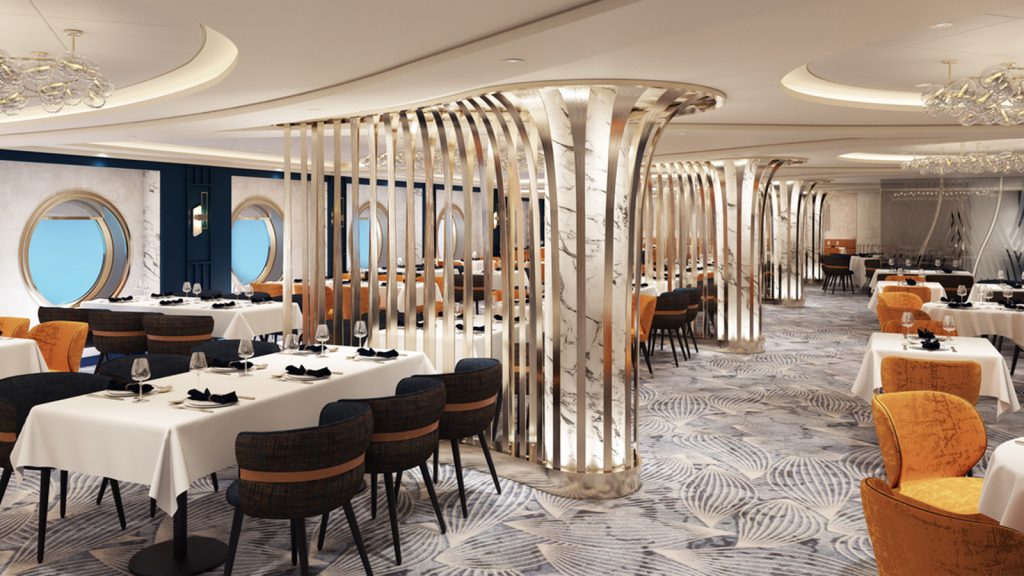 The Commodore Room is the other main restaurant on the Prima and Viva. It's a bit more upscale than Hudson's. Here you'll find traditional dishes like a honey-glazed pork chop or New England clam chowder. 
Surfside Cafe (included)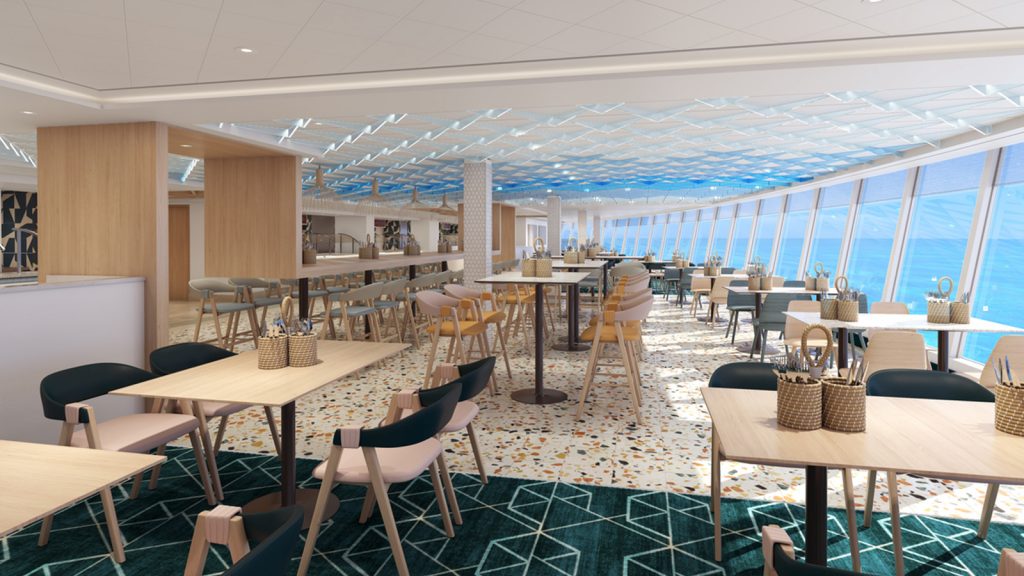 Surfside Cafe is the Prima and Viva's answer to the main buffet. You'll find all the traditional options you'd usually find on a cruise buffet here as well as a new wood-burning pizza oven. Indoor and outdoor seating make this bright café an excellent place for a quick bite.
Surfside Grill (included)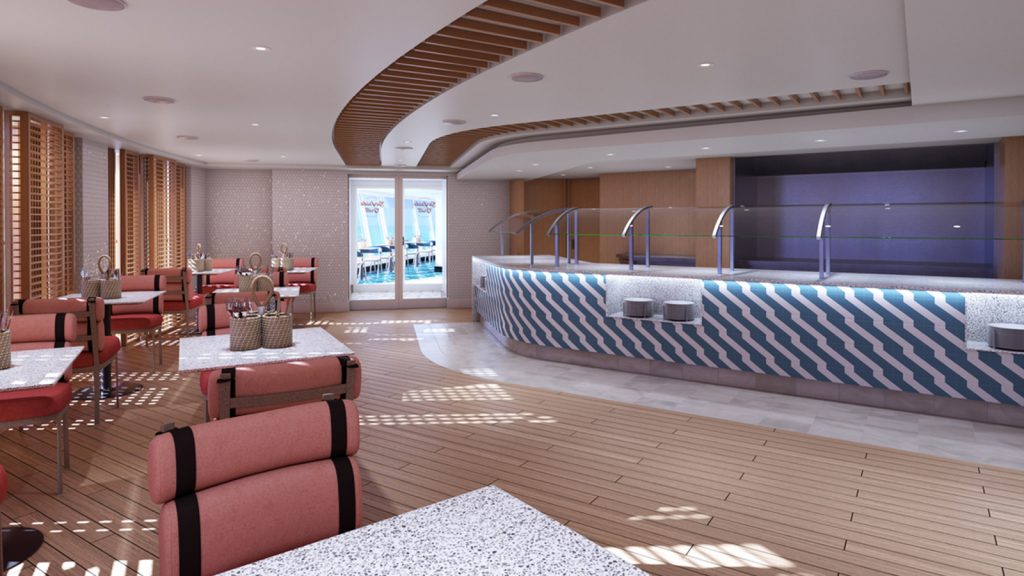 Surfside Grill is the place to go if you want a burger or hot dog. With indoor and outdoor seating, it makes for a great lunch option. 
The Haven Restaurant (exclusive)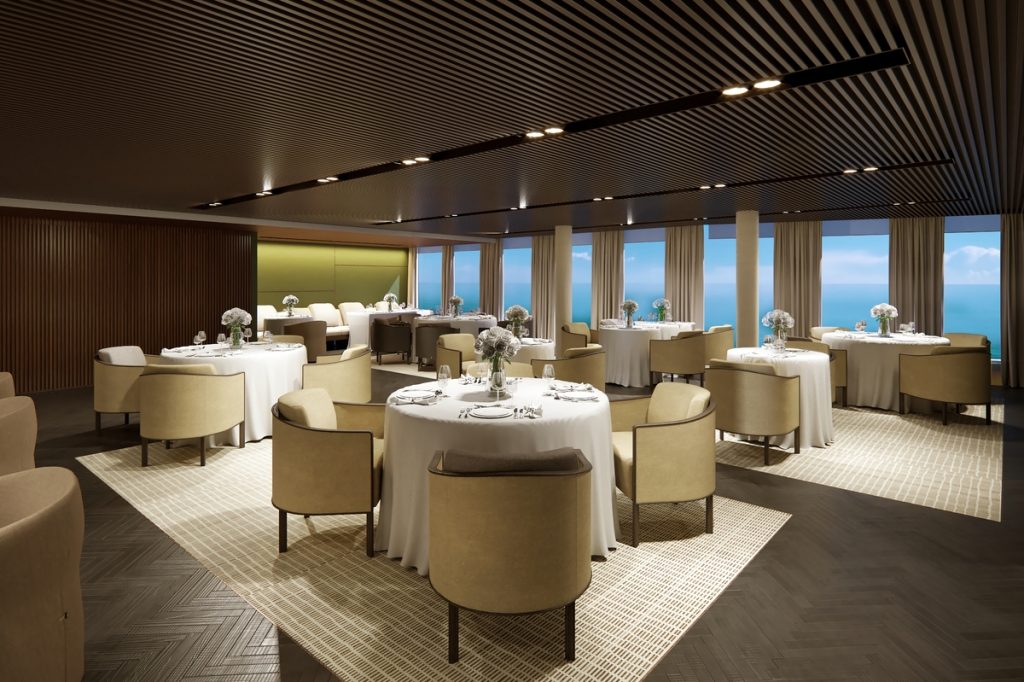 The Haven Restaurant is a restaurant exclusively for guests staying in "The Haven." Here, you'll have some of the best food options on the ship with no crowds or waiting.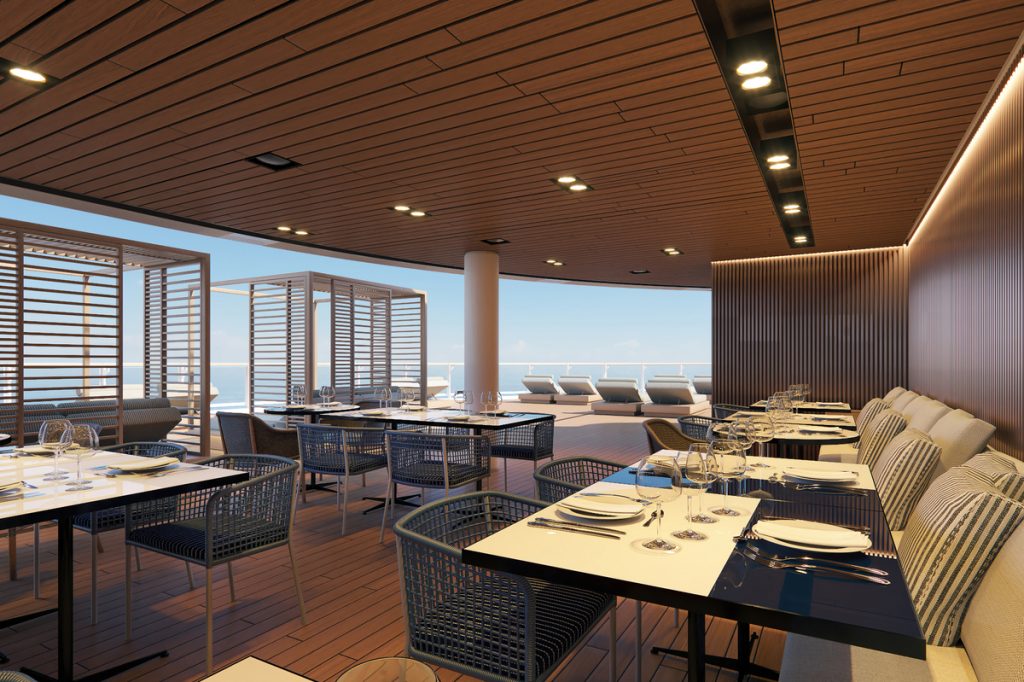 This version of the Haven Restaurant also takes advantage of the new expanded Haven Sun Deck with an outdoor seating option. 
Onda by Scarpetta (additional fee)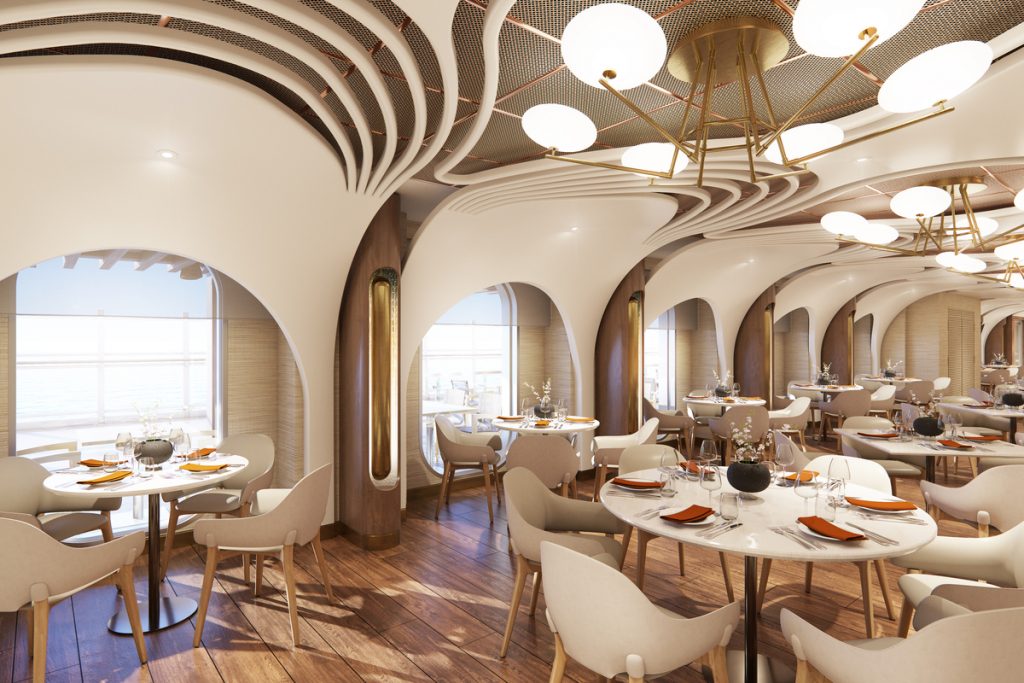 Onda provides a modern take on Italian dishes. The concept debuted on the Norwegian Encore and returns on the Prima and Viva. Although it's Italian food, Norwegian doesn't go with the standard "family-style" kitchen that other cruise lines are moving towards. Instead, they go very high-end with beautiful sweeping lines and bold colors. On Prima and Viva, you can choose to eat indoors or outdoors.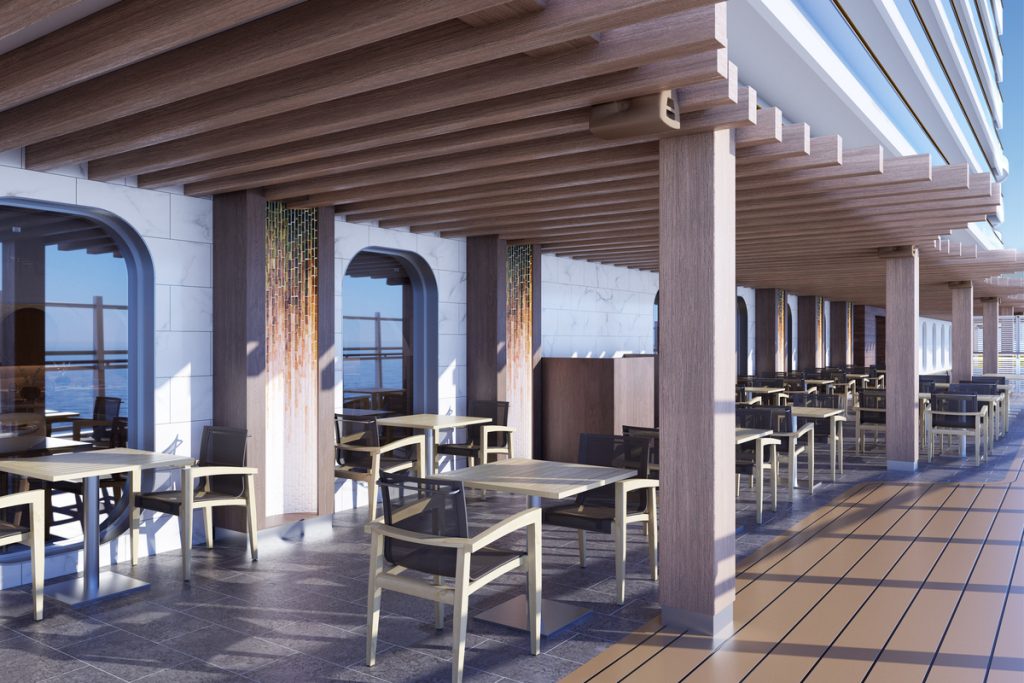 Prima and Viva have lots of food choices, but also lots of costs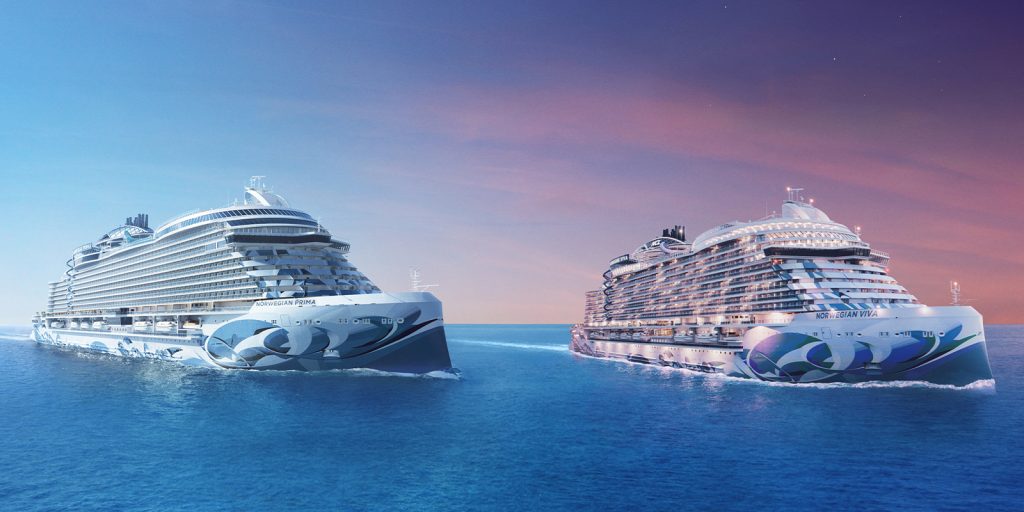 The Prima and Viva both have a huge number of restaurants to choose from, 40% more than the previous ship, the Norwegian Encore. They have a variety of options that will satisfy everyone's tastes. The new venues look amazing with high-end finishes, bold colors, and sleek lines. 
That being said, many of the food venues have an upcharge, and with so many venues, that cost can add up quickly. Considering that Norwegian has recently cut back on how many meals come with their "free at sea" promotion, it's a bit of a disappointment. One of the biggest opportunities is the Indulge Food Hall, but Norwegian is quiet about what foods will have an upcharge and how much that will be.
On top of that, we have the new menus in Norwegian's dining rooms. While they say the change to a set menu is to provide consistent, high-quality dishes to guests, you have to wonder if they were doing it so guests would get tired of the main menus and resort to paying more for specialty restaurants. On a 10-day cruise, how many times would you want to eat from the same fixed menu in the included two dining rooms? 
CruiseSpotlight is an Amazon Associate. We may earn a commission when you click links to retailers and purchase goods.