Oasis-class Ship to Offer Short Cruises in 2024-2025
Great news for anyone who watches their vacation days like a hawk; Royal Caribbean announced that for the first time ever, they'll be offering 3- and 4-day sailings on an Oasis-class ship. It'll be the largest ship to ever offer short, midweek and weekend cruises. It'll do short sailings to Perfect Day at CocoCay, Royal Caribbean's private island.
Why is this big news?
Traditionally, people who have wanted to take a quick 3- or 4-day cruise had very limited options. The cruise lines would put their oldest and smallest ships on these sailings. They were often very basic, missing many of the amenities, restaurants, and features of their bigger and newer siblings. 
But things have been changing over the years. Americans get a precious few vacation days, and asking them to commit to a 7-day cruise is a lot. They would prefer multiple shorter vacations versus one long vacation.  
Also, those who have never cruised before are more reluctant to commit to 7-days on the open ocean. Instead, they'd prefer to get their feet wet on a shorter cruise. But the older, smaller ships servicing these trips didn't provide the amazing cruise experience the new ships did. 
Thankfully, Royal Caribbean noticed that trend and took the lead in offering newer and more innovative ships for these shorter sailings. Their recent announcement took it one step even further. 
Allure of the Seas to offer short cruises
The big news is that Royal Caribbean will start offering short cruises on one of its Oasis-class ships for the first time ever. The ship is Allure of the Seas, the second ship in the Oasis-class. The Allure of the Seas has been sailing from Galveston, Texas, for the past few years, but now it'll relocate to Florida. 
Starting in November 2023, the Allure of the Seas will offer weekend and mid-week cruises out of Orlando. Then in July 2024, it will move to Miami to offer short cruises there. 
What's good about Allure of the Seas?
Allure of the Seas is the fifth largest ship in the world, just a few feet behind its Oasis-class siblings. These ships are truly massive. These mega-ships are known for their neighborhood design that splits the large ship into more intimate feeling spaces.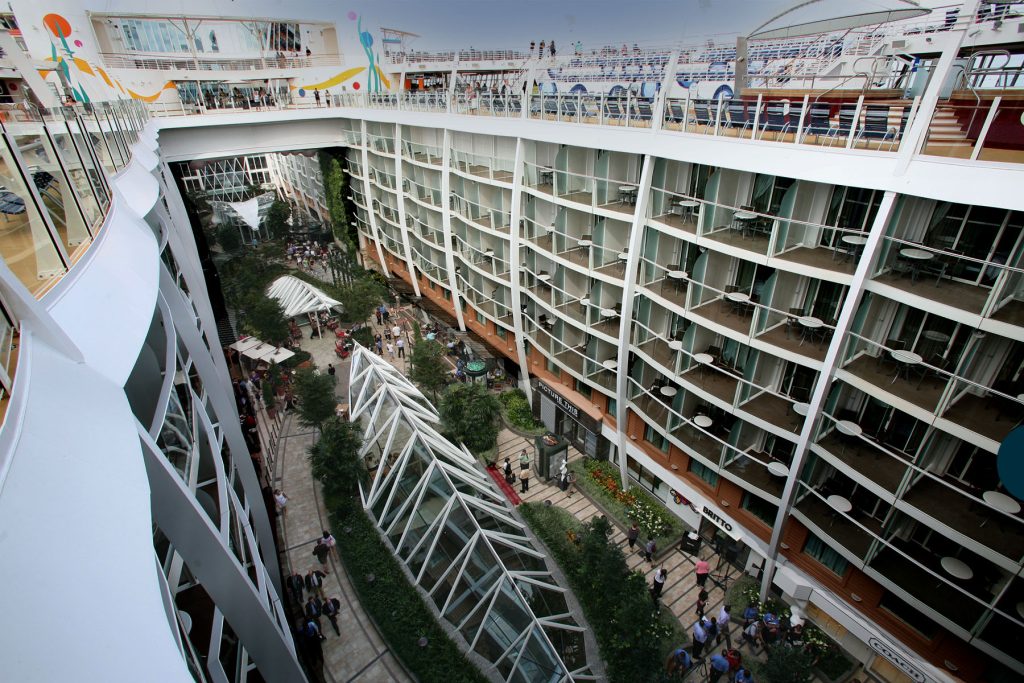 The Allure of the Seas has so much to do, two FlowRiders, a zip line, two climbing walls, a carousel, four pools, and a kid's splash area. There are also plenty of places to eat and drink, with 19 dining venues and 15 bars.
What's bad about Allure of the Seas?
It's not necessarily bad, but the Allure of the Seas is outdated compared to its siblings. It's missing many of the features found on the new ships, like the Bionic Bar, Ultimate Abyss thrill slide, and water slides. It was scheduled to get a major overhaul, which Royal Caribbean calls "Amplification," back in 2020, but the pandemic changed those plans. 
There will be at least one update, though; Royal Caribbean announced that they're upgrading the Wipeout Cafe (the small buffet-style food line at the back of the ship, called Mini-bites on some other Oasis-class ships) to feature El Loco Fresh. El Loco Fresh is a grab-and-go Mexican-style restaurant that's incredibly popular on some other Royal Caribbean ships. 
Is an Oasis-class ship good for a short cruise?
So the Allure of the Seas is big, but is it good for a short cruise? With so much to do on board, it will be hard for guests to squeeze in everything in just one trip. 
Last year, I took a rare 5-day sailing on the Harmony of the Seas (see the full blog here), and there was so much of the ship I didn't have a chance to explore. There were bars and restaurants I never even saw. It's going to be even harder to see everything in just 3-days. 
But it also is a smart move on Royal Caribbean's part. Since they can't finish everything in one trip, guests may be more likely to rebook on the ship to explore it more. Or they might book longer sailings on one of the other ships in the fleet. 
More short sailings on other Royal Caribbean ships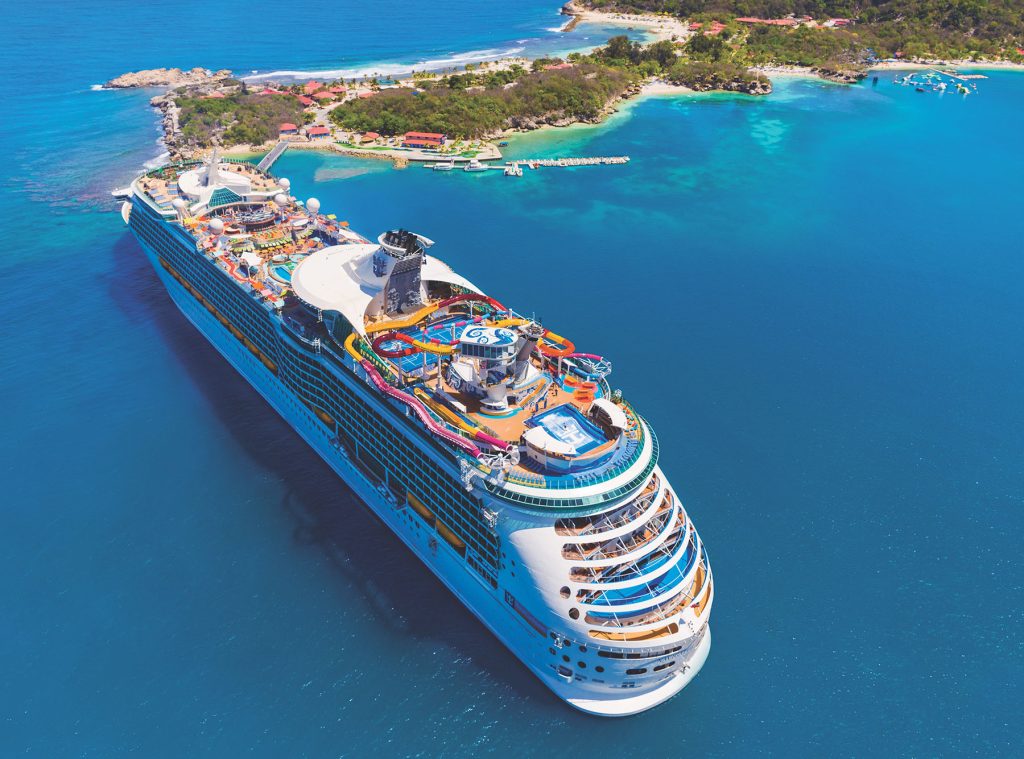 While the Allure of the Seas is the largest ship to offer 3- and 4-day sailings, it's not the only one. Three other ships will offer year-round short sailings. The Independence of the Seas will sail from Miami, the Mariner of the Seas from Galveston, and the Navigator of the Seas from Los Angeles. All of these ships have been Amplification, a multi-million dollar process that adds new and updated features to these ships, making them cutting edge. 
Want to stay up to dates on news like this?
Sign up for our monthly cruise newsletter.
CruiseSpotlight is an Amazon Associate. We may earn a commission when you click links to retailers and purchase goods.