People Love Royal Caribbean's Hideaway Bay, so They're Upping the Price
Investor calls are a double-edged sword for companies; they help increase the stock price and keep investors happy, but during the calls, leadership reveals information they really don't want customers to hear. Talks of revenue maximization, load capacity, and onboard spending are common and give the cruiser an insight into what's coming. In Royal Caribbean's recent investor call, the leadership gave us more information about Hideaway Beach that cruisers might not be thrilled with. 
Hideaway Beach is a success to Royal Caribbean
Hideaway Beach at Perfect Day at CocoCay is the brand-new adult-only area debuting in 2024. Construction hasn't even finished yet, but Royal Caribbean already sees it as a success. Jason Liberty, CEO of Royal Caribbean Cruises, shared, "we opened for sale for this one product about three weeks ago. And it's going gangbusters. I mean, we're delighted with the product. It's going to be really a game changer. "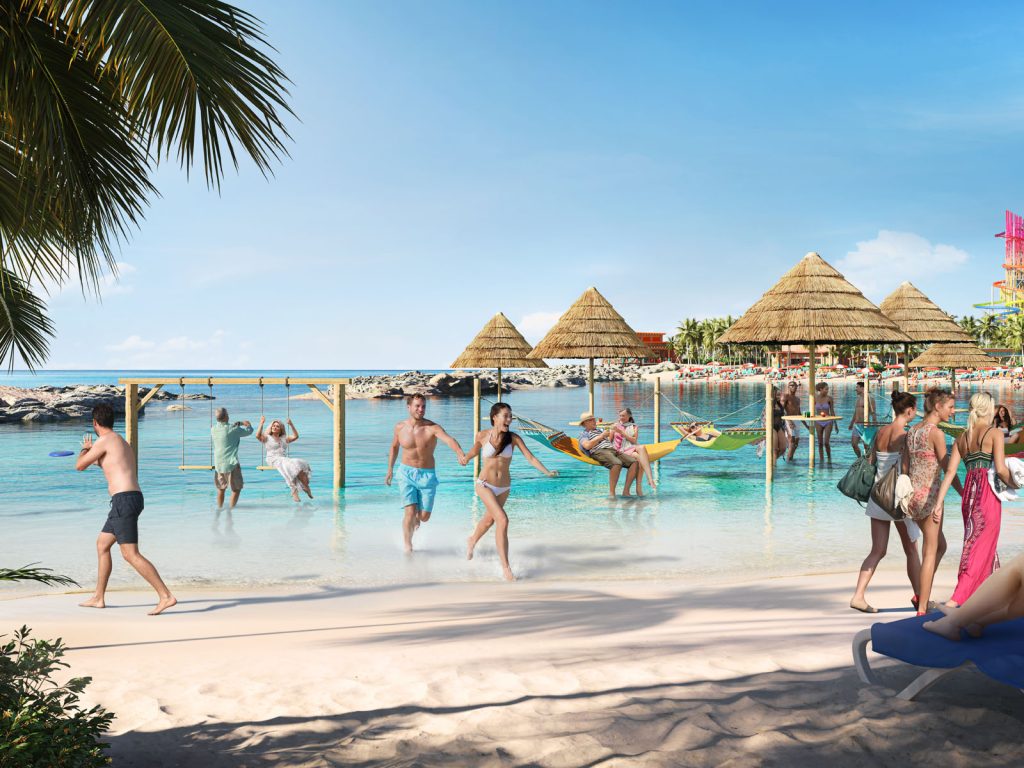 Pricing will go up because of Hideaway Beach's success
While that seems like good news, it means that prices are going to go up, something that's become typical for Royal Caribbean. In the call, Liberty shared:
The demand has been exceptional. We've already started pushing up the pricing for that experience.

Jason Liberty, CEO of Royal Caribbean Cruises
It's a similar story to Perfect Day's Thrill Waterpark. Reportedly, when Royal Caribbean leadership heard the park was routinely selling out, they were upset that that price was "so low." Now, the price to Thrill Waterpark is a premium, with a single ticket for a few hours at the waterpark costing up to $179.99–more than a whole day at Disney World. 
We've been monitoring the Hideaway Beach price for ten different 2024 sailings, and so far, the prices have not increased from when Hideaway Beach debuted in mid-September. For the sailings we're watching, the price still ranges from $61 to $79 for access to Hideaway Beach (other guests have reported seeing prices as low as $49 and as high as $89). 
Value of Hideaway Beach is hotly debated
Hideaway Beach provides the only adult-only experience on Perfect Day at CocoCay, and that seems to resonate with many Royal Caribbean guests. Still, besides that, the experience offers little over what's available across the rest of the island.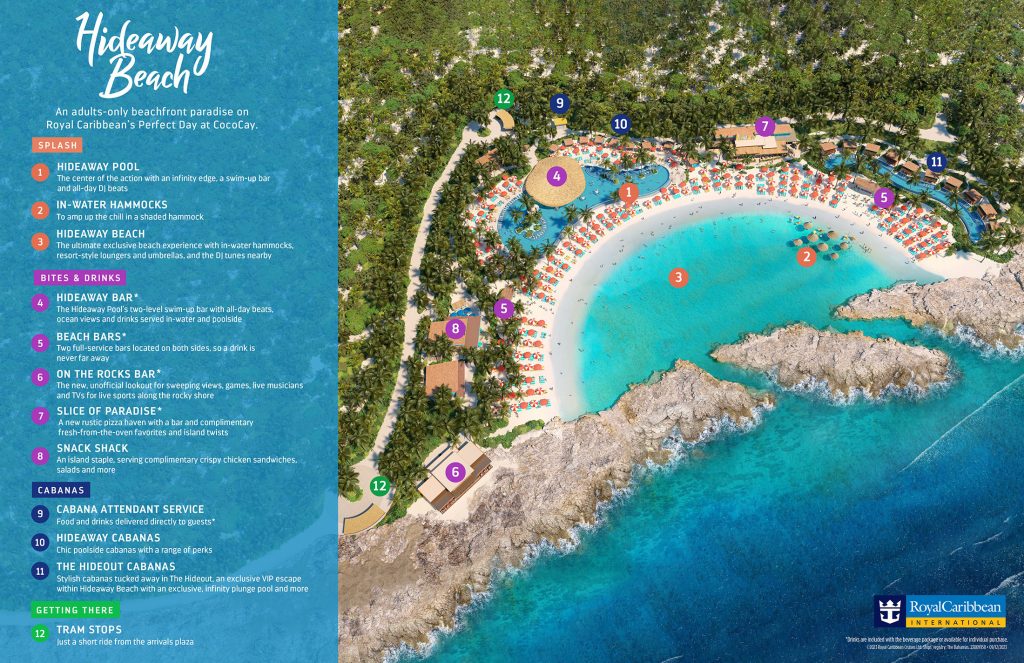 The space has a large pool, loungers, a DJ, and an acre of white sand beach. But similar facilities are available in other places. This area doesn't offer a luxury experience; it can have as many as 3,000 guests, according to an early investor call, and the only food option not available elsewhere on the island is a pizza place. Is this type of facility really worth the price Royal Caribbean is charging?
If customers are willing to pay, pricing will continue to go up
It all comes down to the rule of supply and demand. As long as guests continue to be willing to pay these prices, Royal Caribbean will keep charging them. Royal Caribbean is selling out their ships with little problem; their new ship Icon of the Seas has had record bookings at record prices. Unfortunately, the new reality seems to be that cruising with Royal Caribbean is no longer an affordable vacation but quite a costly one. With Royal Caribbean, pricing typically is better further out, so book your activities and cruises early on for the best chance at reasonable pricing.
CruiseSpotlight is an Amazon Associate. We may earn a commission when you click links to retailers and purchase goods.