Premium Seating on Royal Caribbean's Icon of the Seas: Luxury or Rip-off?
Royal Caribbean's newest ship, Icon of the Seas, is a hot ticket. The cruise line has reported record-breaking bookings for this new-in-class ship and even debuted 2025/2026 sailings early to accommodate for demand. The prices for the ship have also been hot, with sailings on Royal Caribbean's latest and greatest ship costing significantly more than other ships.
Now we see another way to spend more on the Icon of the Seas: reserved day beds and casitas. Like everything on Icon of the Seas, it's not going to be cheap. Prices can vary depending on sailing, and Royal Caribbean's dynamic pricing tends to fluctuate, but for all the sailings we've seen so far, the pricing has been consistent.
The Hideaway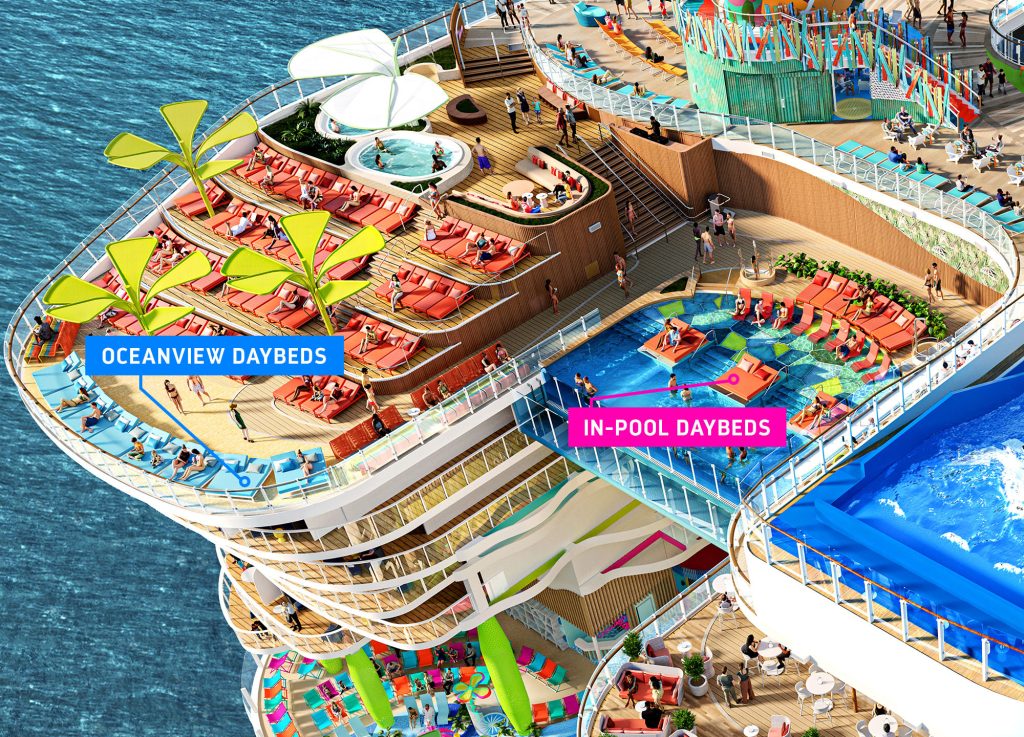 The Hideaway is one of the new neighborhoods debuting on Icon of the Seas. The area's centerpiece is an infinity pool suspended high above the Surfside Neighborhood. This area will have a beach club vibe, similar to the Hideaway Beach Royal Caribbean just announced on Perfect Day at CocoCay (learn more). Oddly, while Hideaway Beach on CocoCay is 18 and older only, The Hideaway Pool is not.
When the renders of this new neighborhood first came out, the amount of comfy seating with great ocean views was impressive. Now, we see a good portion of that will come at a cost.
The Hideaway In-Pool Daybed 
$350 sea day, $250 port day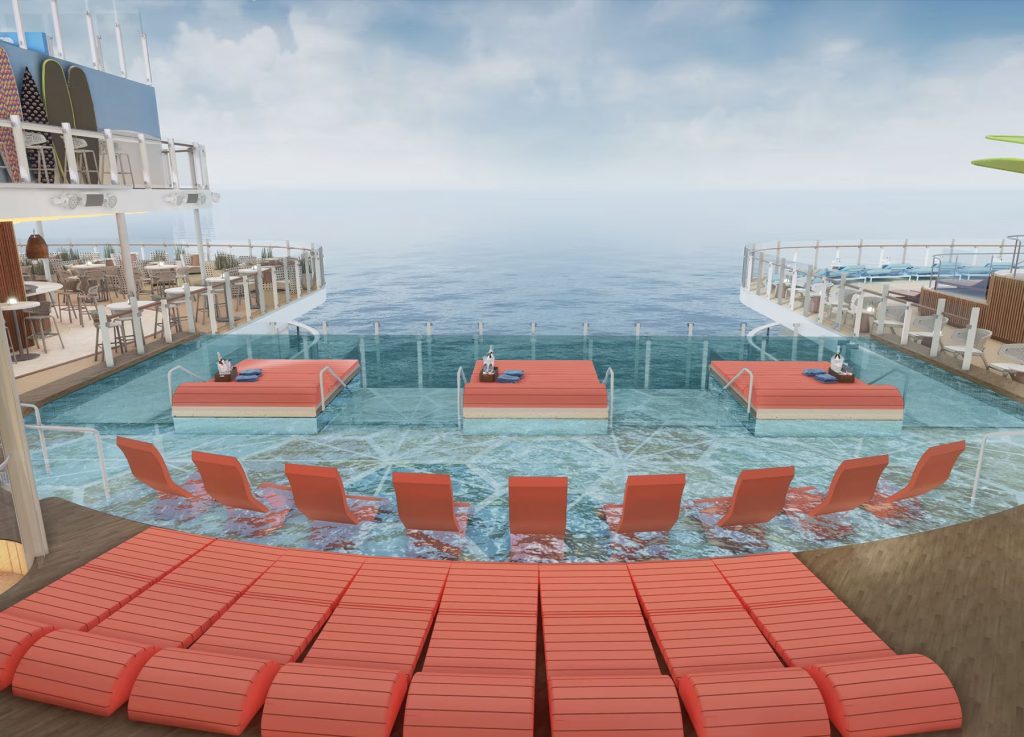 In the Hideaway Pool, you'll see 3 daybeds at the pool entrance. These are available to rent for $250 on port days and $350 on sea days. These beds have no shade and no privacy. Booking a bed will allow 2 to 4 guests to enjoy the bed along with the following
1 Champagne bottle (Insulated plastic bottle holder and ice bucket included)
Guests under the age of 18 will receive complimentary mocktails to substitute the champagne bottle.
 Branded souvenir champagne glasses
(4) Pool towels
(4) Bottles of water
Large tray for personal belongings
Dedicated beverage service
The Hideaway Oceanview Daybed 
$300 sea day, $200 port day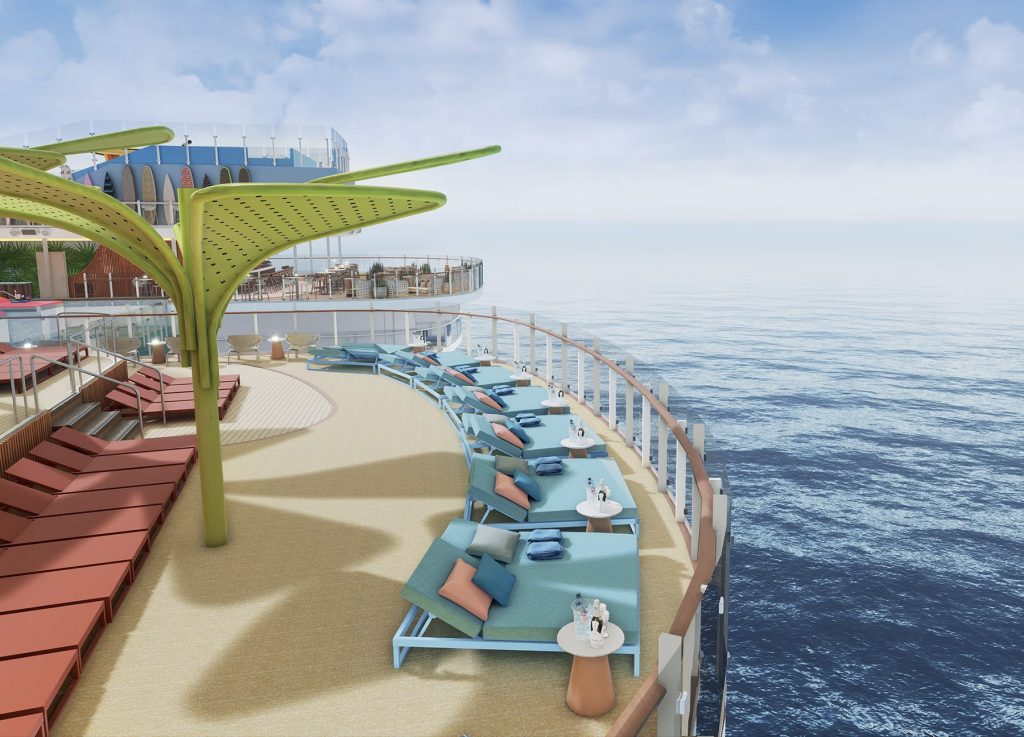 On the side of The Hideaway is tiered seating, offering a magnificent view of the ocean. You'll see a variety of loungers and seating options, but if you'd like one of the best seats for the view, get ready to pay. 8 full-size beds line the border of the area and can be reserved. Each reservation will allow 2 – 4 guests and will come with the following:
1 Champagne bottle (Insulated plastic bottle holder and ice bucket included)
Branded souvenir champagne glasses
(4) Pool towels
(4) Bottles of water
Side table for personal belongings
Dedicated beverage service
Chill Island Casitas
$700 sea day, $350 port day
It's not just about the Hideaway. Royal Caribbean is also offering dedicated Casitas in the new Chill Island neighborhood.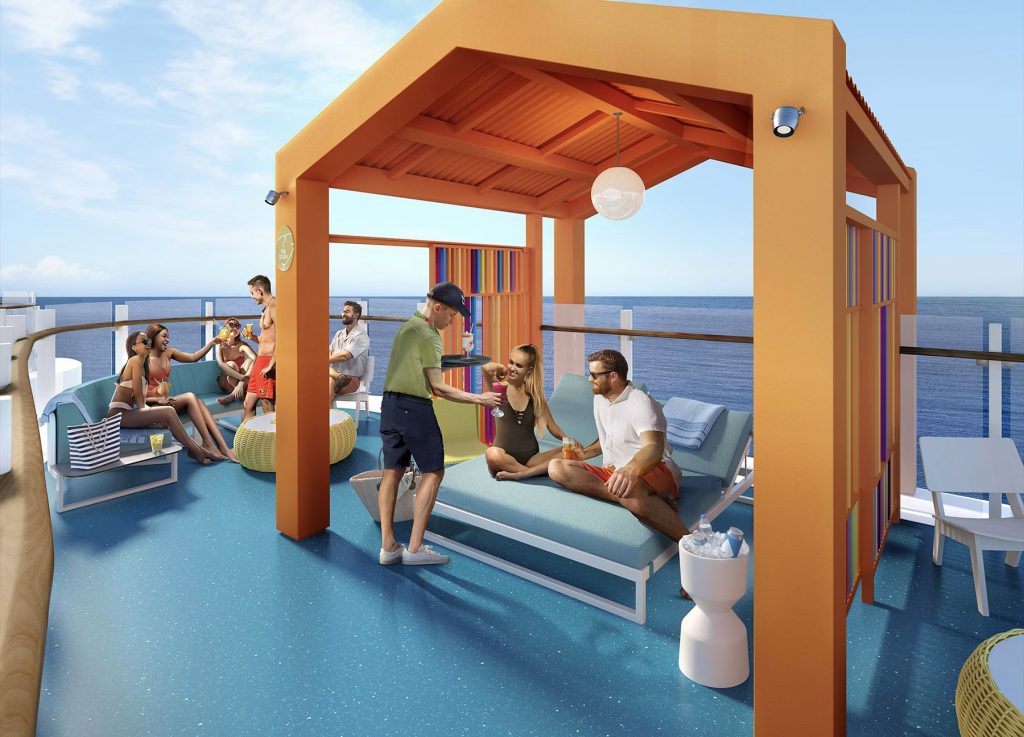 In another new neighbor on the ship, Chill Island, Royal Caribbean will also be offering covered casitas. These resemble the casitas found on some of the newer and recently amplified ships. Reserving a casita will provide a semi-private space for up to 8 people. You don't reserve a specific casitas when booking; you'll select it on a first-come, first-serve basis on your day. A Chill Island Casita comes with the following:
Welcome drinks for all guests 
(8) Pool towels
(8) Water bottles
(2) Tabletop coolers
 Charging outlets 
Call-for-service button for dedicated beverage service
Shaded and unshaded lounge seating
Our take: a laughable way to get more money out of guests
Royal Caribbean is pushing the limits with its nickel and diming with these daybeds. These day beds are only slightly better than standard seating, and many other cruise lines offer these seats for free. While there still is free seating available in The Hideaway, they're taking a good portion away to make more revenue.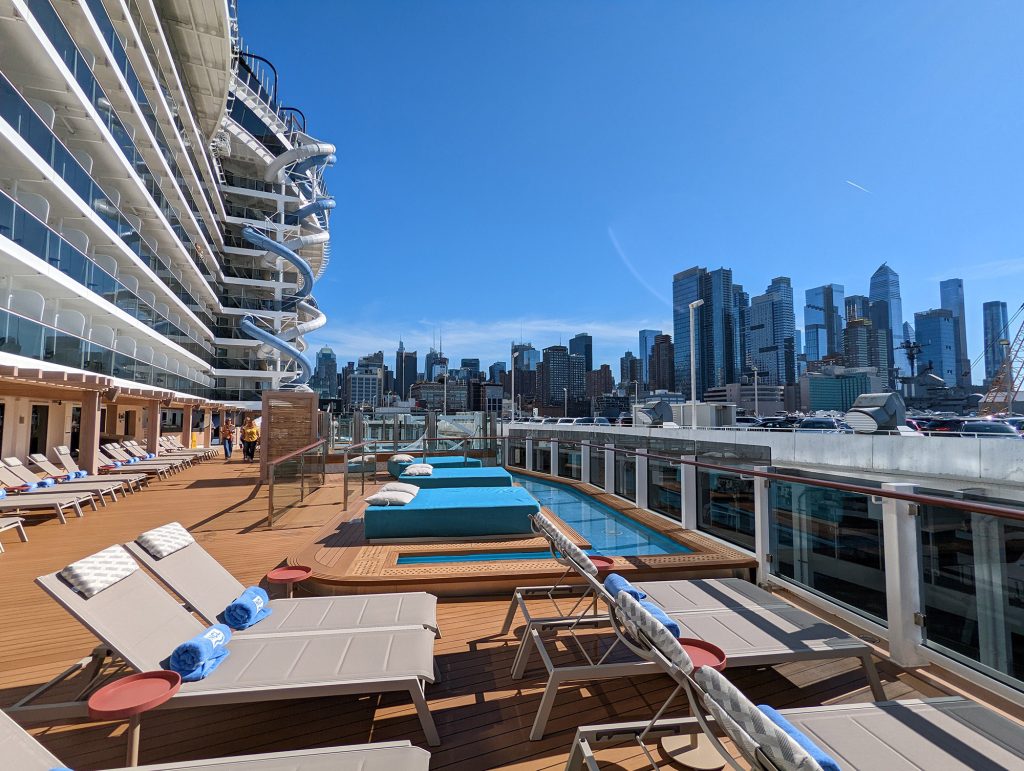 The day beds are barely better than other seating, and it seems Royal Caribbean is struggling to make a convincing argument about why to book these. They list amenities like "towels," "bottles of water," and a "side table" to have more "benefits."  Also, unless Royal Caribbean changes its plans, these seats will be in an area that's open to all children. You have to imagine the infinity pool will be full of splashing and jumping children just feet away from this "premium" experience. 
CruiseSpotlight is an Amazon Associate. We may earn a commission when you click links to retailers and purchase goods.