Royal Caribbean and Celebrity To Get High Speed Internet Upgrades
Connecting to the outside world while on a cruise ship is probably one of the biggest pain points of a cruise vacation. At its best, internet service is simply sufficient. At its worse, it's barely better than an old dial-up modem. Today, Royal Caribbean Group, the parent company of Royal Caribbean, Celebrity, and Silverseas Cruises, announced that they will be rolling out SpaceX's Starlink service to all their ships in the future.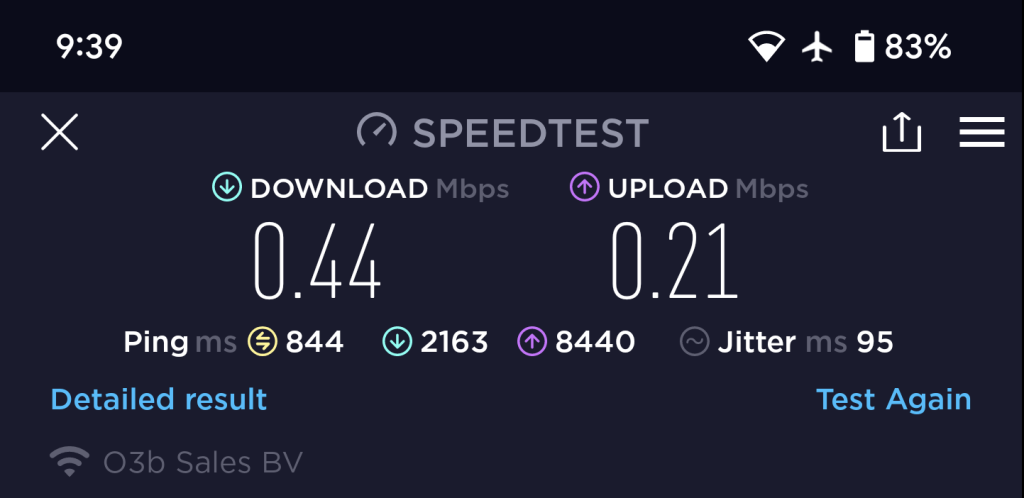 Why is the internet important on a cruise ship?
In today's day and age, people expect to be connected at all times. When the topic comes up online, many veteran cruisers quickly respond with, "I just put my phone in the safe when I get onboard and never touch it again." While that's great for them, that's not possible for many people. With job and family responsibilities, a lot of people aren't able to disconnect anymore. So not having good internet service onboard is a detractor for many guests. 
Why is Starlink a big deal?
When you're on land, your cell phone works by connecting to local cell phone towers to make calls. That tower could be on top of a grocery store, a nearby apartment building, or one of those notoriously fake-looking trees. When you're on a cruise ship, there are no nearby towers to connect to. The only solution is for the ship to connect to orbiting satellites and use those to provide service onboard. But the satellites are so much further away than a cell phone tower. As a result, the signal takes much longer to get there, leading to high latency. That makes devices take longer to connect and respond to requests.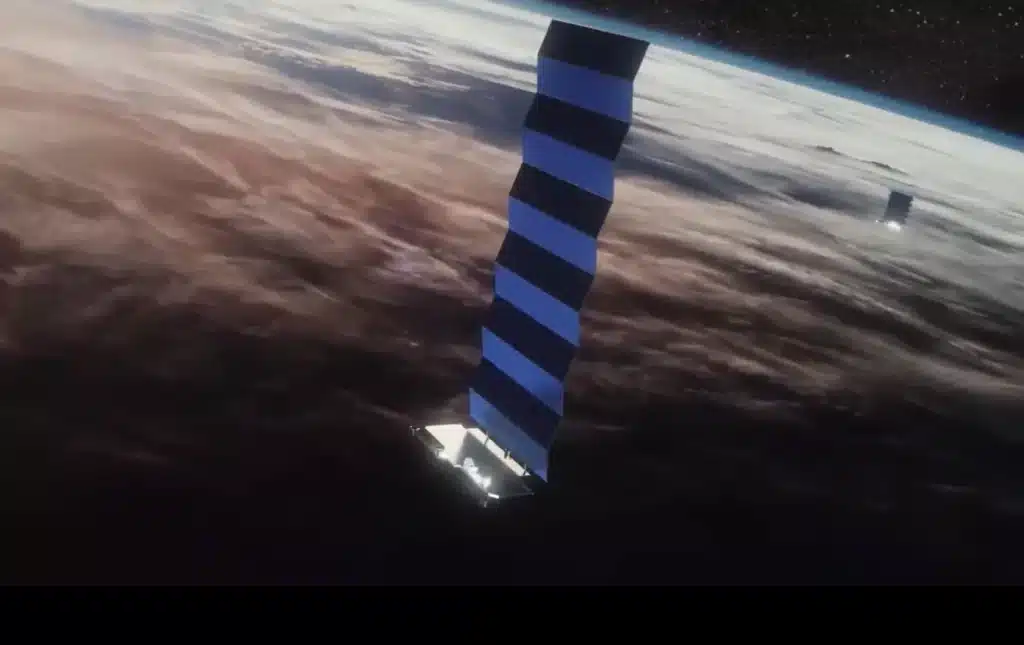 Starlink is a relatively new service available by Elon Musk's SpaceX. Rather than use a few large satellites to cover the earth, Starlink uses thousands of smaller satellites that circle the globe. These satellites are also in a much lower orbit. With more satellites to connect to and a shorter trip to reach them, Starlink offers reduced latency and higher speeds than traditional satellite internet.  
Will Starlink be faster than Voom internet?
Just because it's a new service doesn't necessarily mean it will be better than the current Voom internet on Royal Caribbean ships. Many of Royal Caribbean and Celebrity's newer ships already use advanced satellite-based internet to provide decent coverage. In fact, speeds and coverage can be pretty impressive on new ships like the Wonder of the Seas and Celebrity Beyond. 
Starlink has been in the press recently as having multiple outages and reduced speed due to increased demand for the service. It may be that Starlink might not be able to keep up with the high service once it's rolled out everywhere. Just one Oasis-class ship can have over 6,000 guests connecting at a time. While they have already tested Starlink service on Freedom of the Seas earlier this year, it's too soon to say if it will be much better when rolled out everywhere. It wouldn't be the first time an Elon Musk company over-promised on something.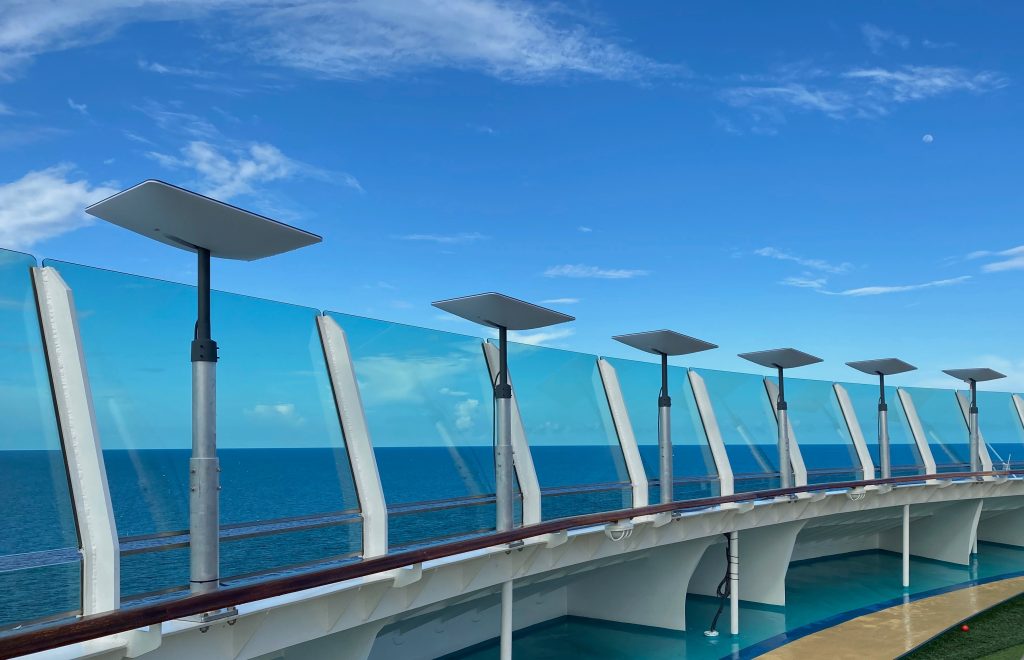 Which ships is Starlink coming to?
The good news is that Royal Caribbean Group will be bringing this service to all Royal Caribbean, Celebrity, and Silverseas ships. That's huge news since Royal Caribbean and Celebrity didn't upgrade all of their fleets to the newer satellite technology. So it should make a huge difference on those older ships. Royal Caribbean has indicated that installation is scheduled to be completed by April 2023.
How much will Starlink internet cost on a cruise ship?
None of the three cruise lines have officially stated if the Starlink internet will cost more. Based on history, though, it's safe to say it will.
Currently, Royal Caribbean has two internet packages available; a VOOM Surf internet package and a VOOM SURF + Stream internet package. Unfortunately, they don't disclose the difference in speed between the two options, just that the Stream package is faster. The list price for the slower service is $21.99 per guest per day, and the faster service is $26.99. The actual price will vary for each sailing, usually offering a 10 – 20% lower price if you purchase before you board.  
With Celebrity, basic internet is included as part of their "Always Included" program. If a guest wants to upgrade to be able to stream, the cost is $20 per person per day.
If they do decide to charge more, they only have so much more they can charge. $26.99 per day per person is pricey. Guests pay more for one week of the internet than they do for a month of cell phone service or internet at home. Also, Starlink's published rate is $110 per month for their service or about $3.66 per day. They need to take that into account.
Competition leads to better service across the industry
Each cruise line is trying to one-up the other to provide best-in-class internet service to guests. This new addition is another example of how Royal Caribbean Group is trying to go above and beyond. But the competition is not sitting still. Earlier this year, Virgin Voyages detailed a new program they debuted that could grab 5G service from the land when it's close enough to redistribute to guests onboard for increased speeds. It'll be interesting to see how the other cruise lines respond to this news. 
See Royal Caribbean's full press release here.
CruiseSpotlight is an Amazon Associate. We may earn a commission when you click links to retailers and purchase goods.