Royal Caribbean Upgrades Its Beverage Options on Icon of the Seas
Royal Caribbean released a teaser video talking about some of the new drinks and beverages for their newest flagship, Icon of the Seas. When it sails in January 2024, Icon of the Seas will have a total of 15 bars scattered throughout the ship. These bars are more than just places to grab a drink; they are hubs of creativity, flavor, and relaxation. 
Evolutionary and revolutionary cocktails for Icon of the Seas
Royal Caribbean conducted extensive consumer research and looked at cocktail trends to develop unique and exciting offerings for their newest ship in the fleet. They said they wanted a combination of evolutionary and revolutionary to cater to everyone aboard the "ultimate family vacation."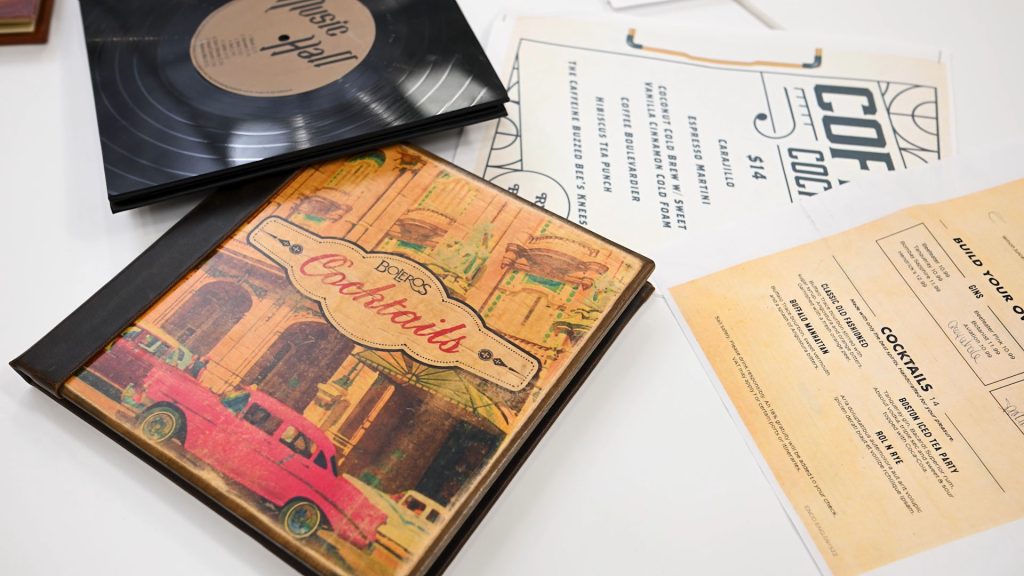 The Royal Caribbean team embarked on a journey of experimentation, testing an impressive 150 drinks to curate a selection that would elevate the onboard beverage experience. Out of this rigorous testing process emerged a collection of 60 brand-new cocktails, each designed to tantalize the taste buds and reflect the diverse preferences of the passengers. From classic concoctions with modern twists to innovative creations that push the boundaries of mixology, these cocktails are set to delight both connoisseurs and casual drinkers alike.
Catering to All Ages and Tastes 
The Icon of the Seas is supposed to be the "ultimate family vacation," so it has to offer a comprehensive selection of drinks catering to various preferences – from the little ones through adults. The culmination of this effort brings forth an intriguing blend of conventional beverages, reimagined classics, and the exclusive "Iconic cocktails" reserved solely for Icon Class ships. Moreover, each bar has a non-alcoholic drink section that is carefully aligned with the venue's theme.
Here are some of the insights we learned from the video:
Lime and Coconut Bar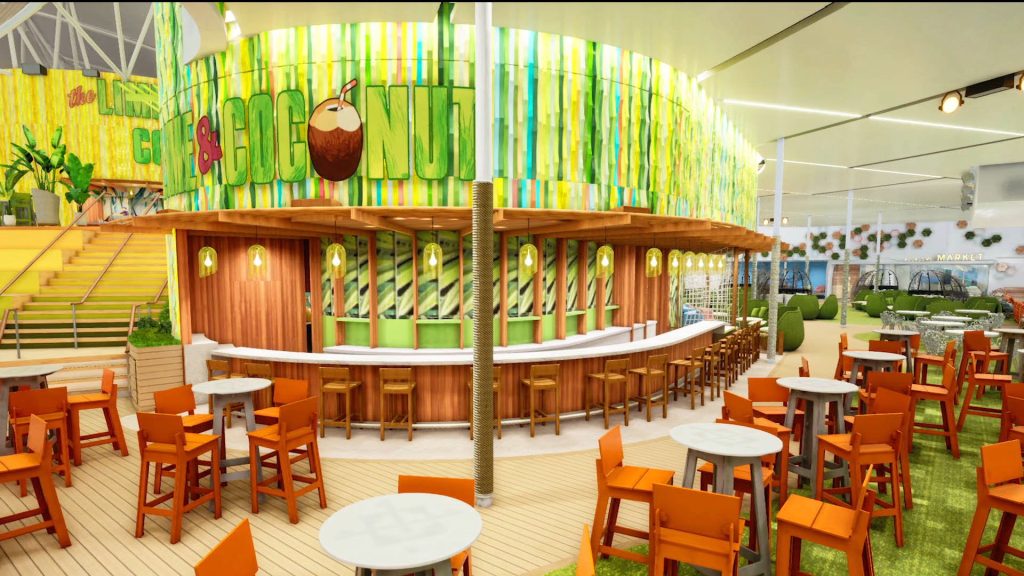 The popular Lime and Coconut bar will get a huge upgrade on the Icon of the Seas. It'll have four separate locations across the ship's pool decks, including one in the adult-only area. One of them will also serve frozen drinks reminiscent of the famous Fat Tuesdays cocktails. Whether you're in the mood for a classic piña colada or an innovative frozen fusion, Lime and Coconut has you covered.
Lemon Post Family Bar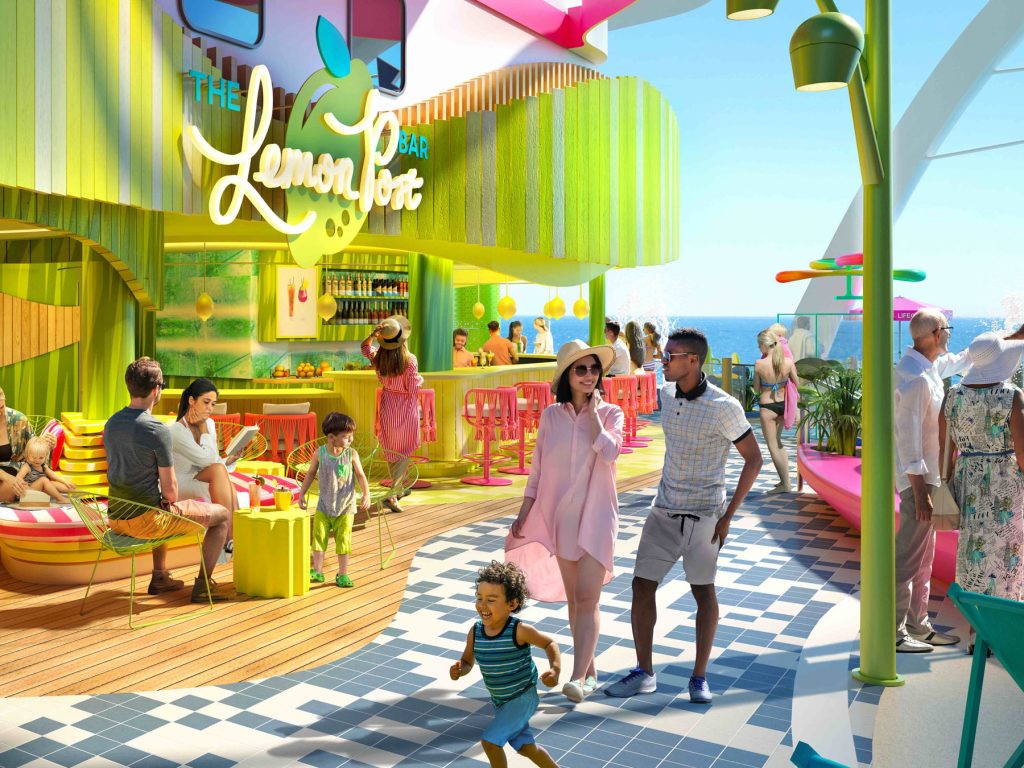 The Lemon Post is the family-friendly bar in the Surfside neighborhood. Here, guests of all ages can craft personalized lemonades – boasting a medley of fresh juices and flavors. When making this menu, Royal Caribbean staff started with the non-alcoholic drinks and then figured out how to make alcoholic versions later.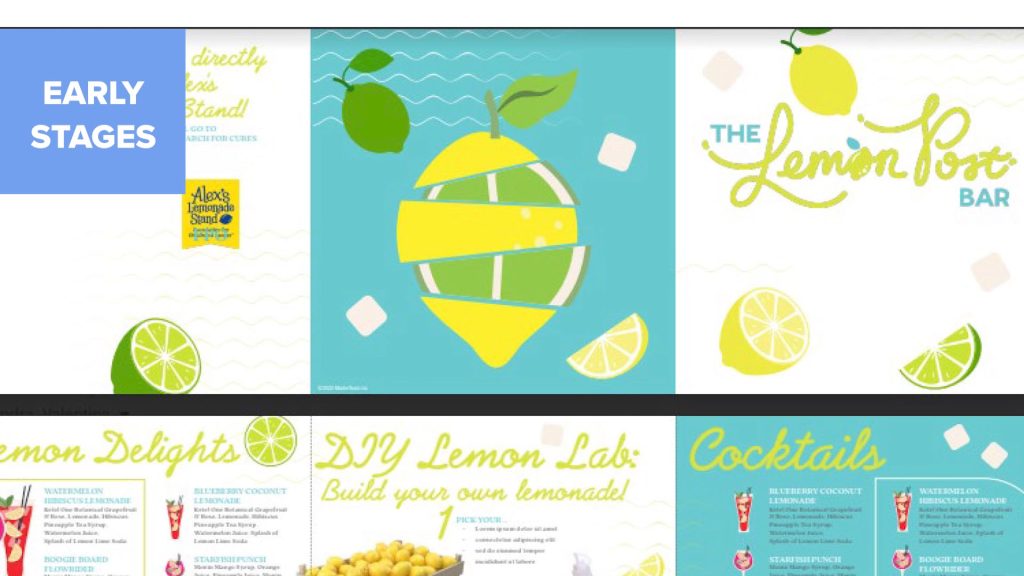 Indulging Your Sweet Tooth at Desserted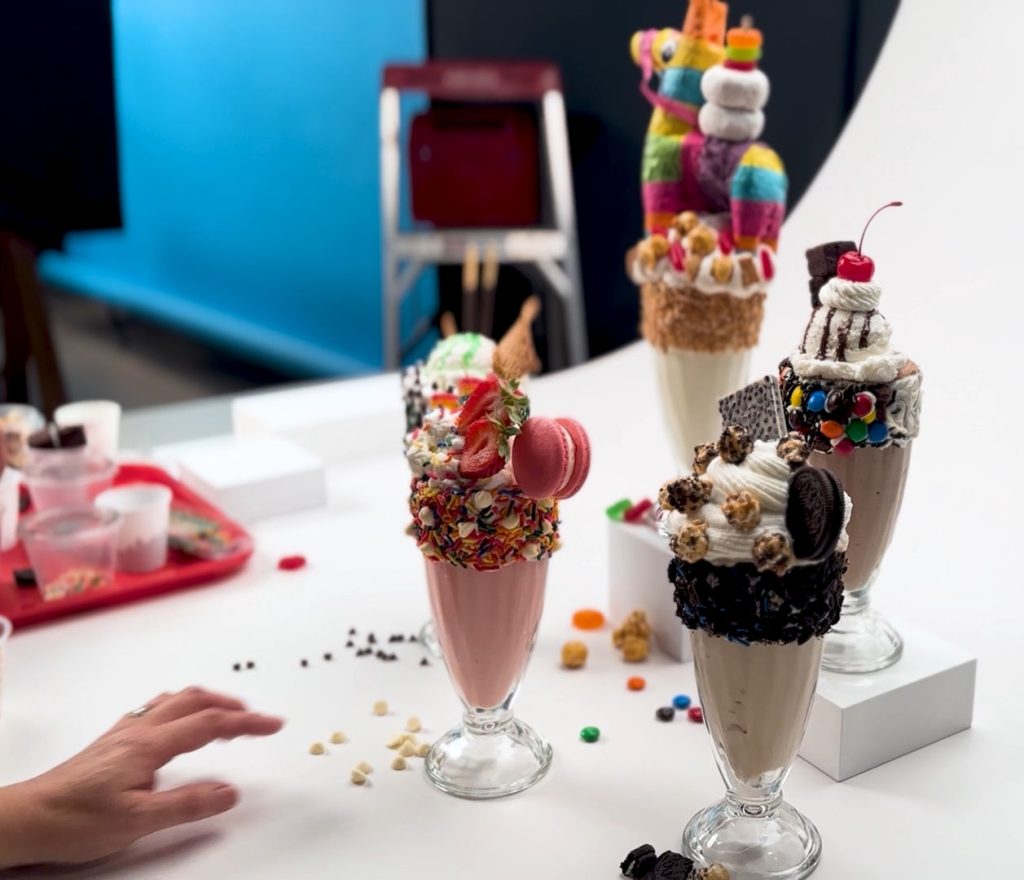 For the lovers of sweetness, Desserted offers whimsical concoctions that are just screaming to be posted to everyone's Instagram (if they bought the internet package). These massive milkshakes come in both regular and spiked versions.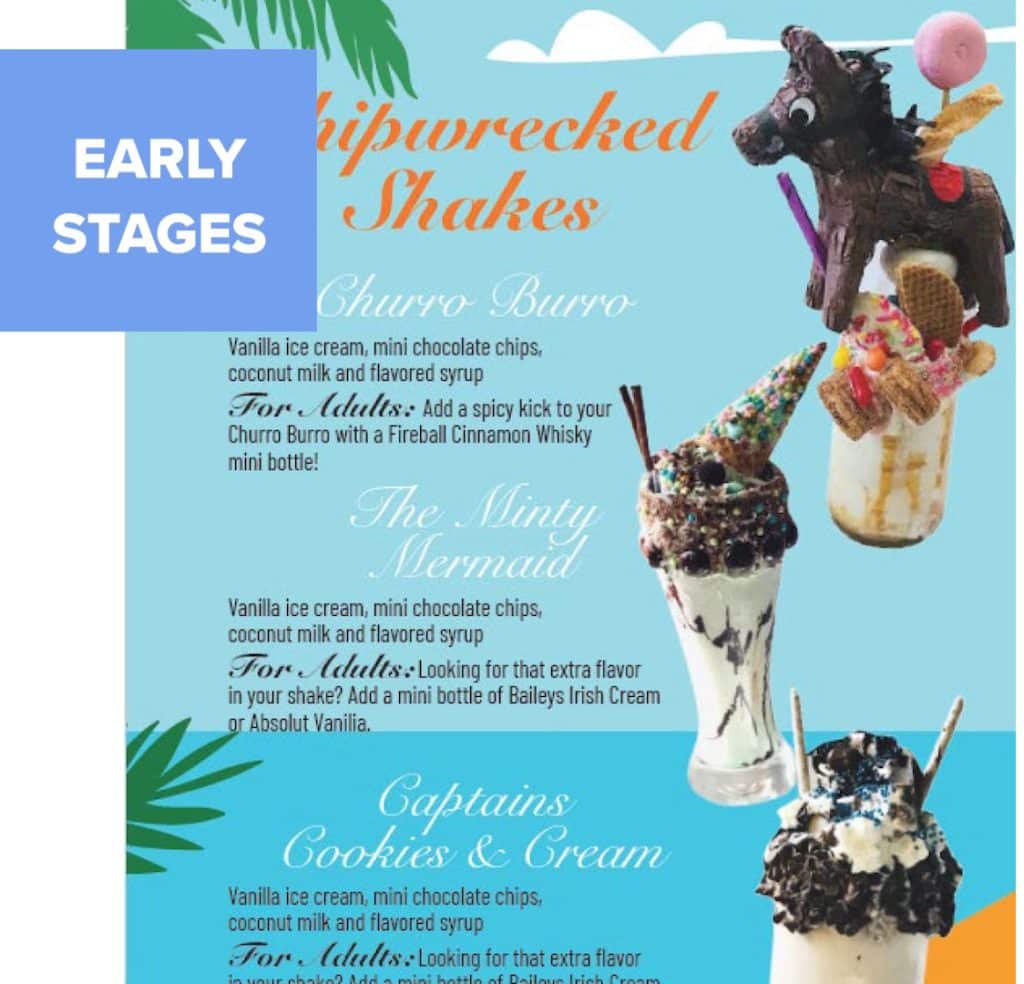 From Day to Night at 1400 Lobby Bar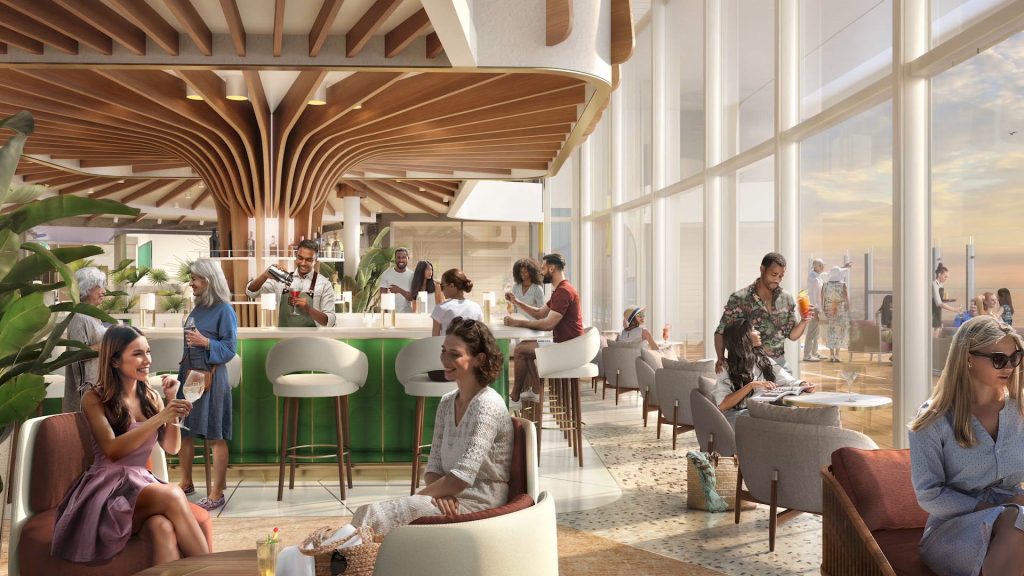 As the sun gives way to the stars, 1400 Lobby Bar transforms from daytime tropical juice-based drinks to sophisticated evening offerings like manhattans and old fashioneds, mirroring the shift in the atmosphere.
An Oasis of Calm: The Overlook Bar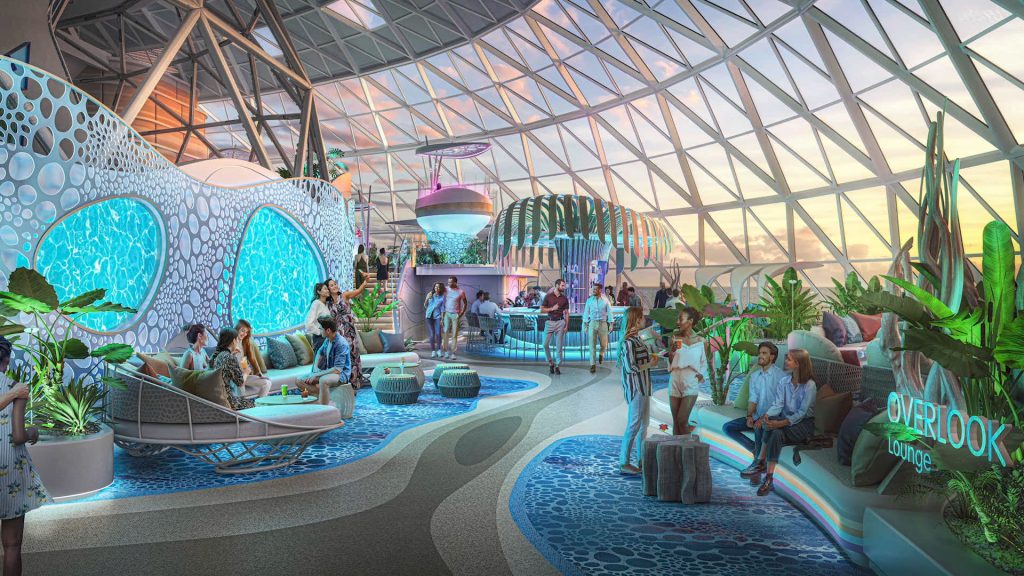 The state-of-the-art AquaDome houses the Overlook bar, offering a serene escape both day and night. The signature drink is the Aquadome Spritz which features Don Q Coco Rum, Rose, Icelandic orange bitters, and an edible flower.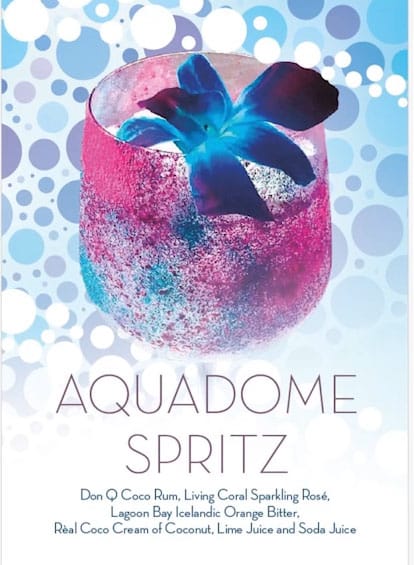 Lou's Jazz 'n Blues
Central Park's newest venue has jazz-themed cocktails, which are perfect for an evening of listening to live music.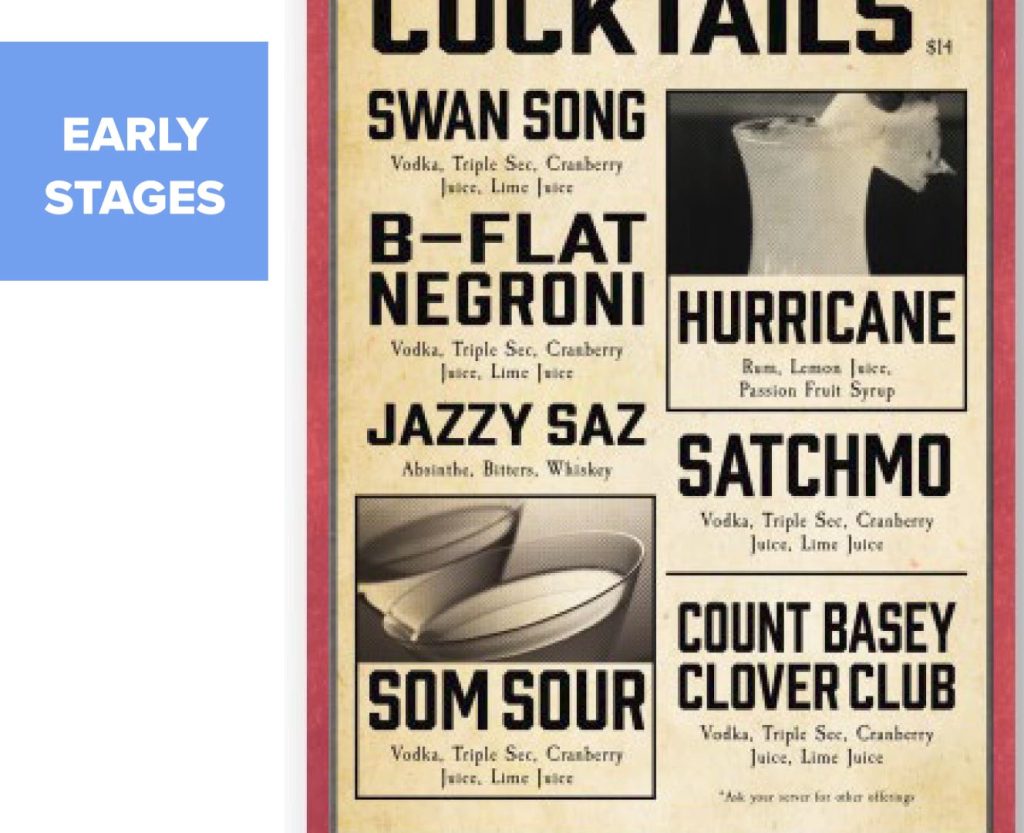 Swim up to Swim and Tonic 
The Icon of the Seas has Royal Caribbean's first swim-up bar, and so it deserved a dedicated menu. As you can tell from the name, all the drinks use tonic as an ingredient.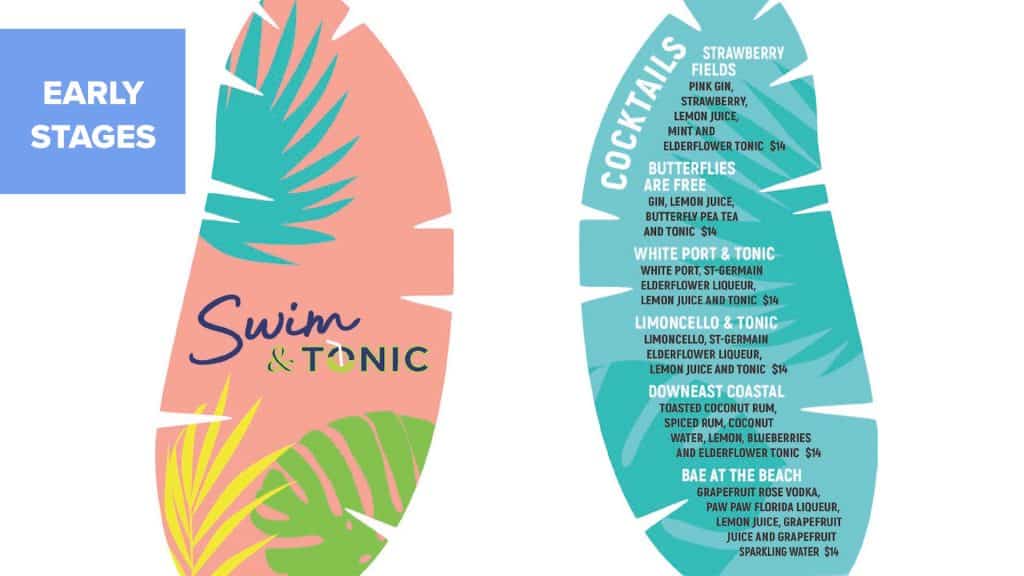 Elevating the Espresso Martini: Rye & Beam 
Coffee lovers will rejoice at Rye & Beam's delectable espresso martini topped with sweet vanilla foam, delivering layers of indulgence in every sip.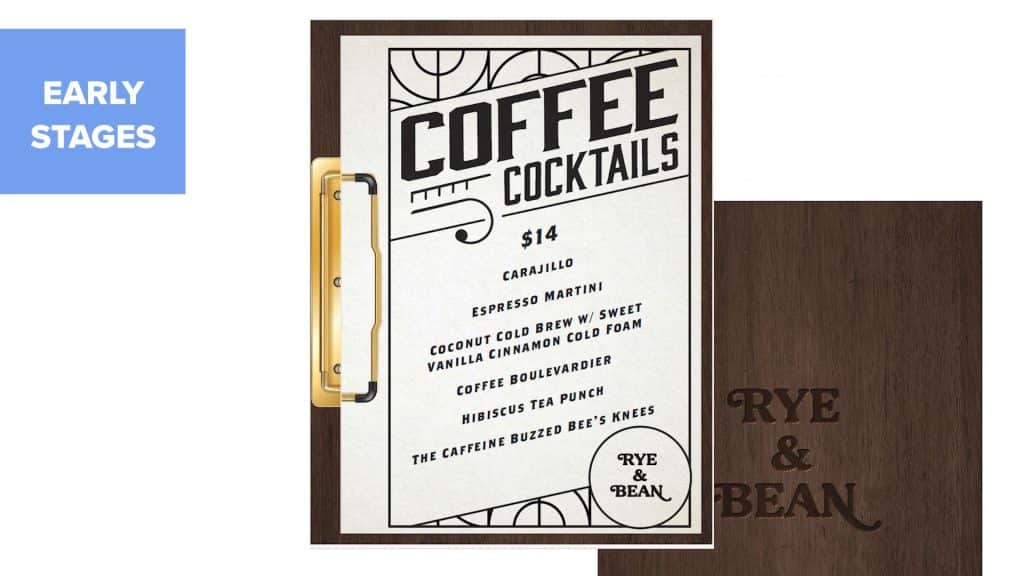 So many new drinks to try on Icon of the Seas
The new drinks introduced on this ship reflect Royal Caribbean's dedication to pushing the boundaries of culinary creativity. From the vibrantly colorful creations to the carefully balanced flavor profiles, these drinks are more than refreshments. With a wide range of tantalizing cocktails, inclusive options, and unique bar experiences, passengers are in for a treat that goes beyond the breathtaking views and luxurious accommodations. 
Our take: It's about time Royal Caribbean stepped up their game
Royal Caribbean's cocktail program on most ships is really lacking compared to the programs on competing cruise lines. Almost every bar has the same menu on older ships; on newer ships, it's limited variety. Compared to unique and trendy offerings that lines like Carnival and Norwegian have introduced, Royal Caribbean's cocktail program felt stale and boring. Also, Royal Caribbean's cocktail and drink package prices are considerably more than those of competitors, making the need to offer high-end and innovative cocktails even more critical. It's good to see them pulling out all the stops for Icon of the Seas. Hopefully, they'll work to revitalize their menus on their older ships as well. 
Want to stay up-to-date on Icon of the Seas news?
Follow us on Facebook, Threads, Instagram, or sign up for our monthly newsletter.
See the full video here
CruiseSpotlight is an Amazon Associate. We may earn a commission when you click links to retailers and purchase goods.