Royal Caribbean's North Star: All You Need To Know
Imagine standing on a platform suspended 300 feet in the air, the churning ocean zooming beneath your feet as you look out into the horizon. That's what you can experience on North Star, an attraction exclusive to some Royal Caribbean ships. Learn more about it and how you can ride it. 
What is North Star?
North Star is a glass pod that is attached to a long arm mounted on the top of a cruise ship. The robotic arm can raise straight up or extend over the ship's sides. It provides impressive 360-degree views and is perfect when sailing between the glaciers in Alaska or cruising off the Mediterranean coast. It provides a view like nothing else.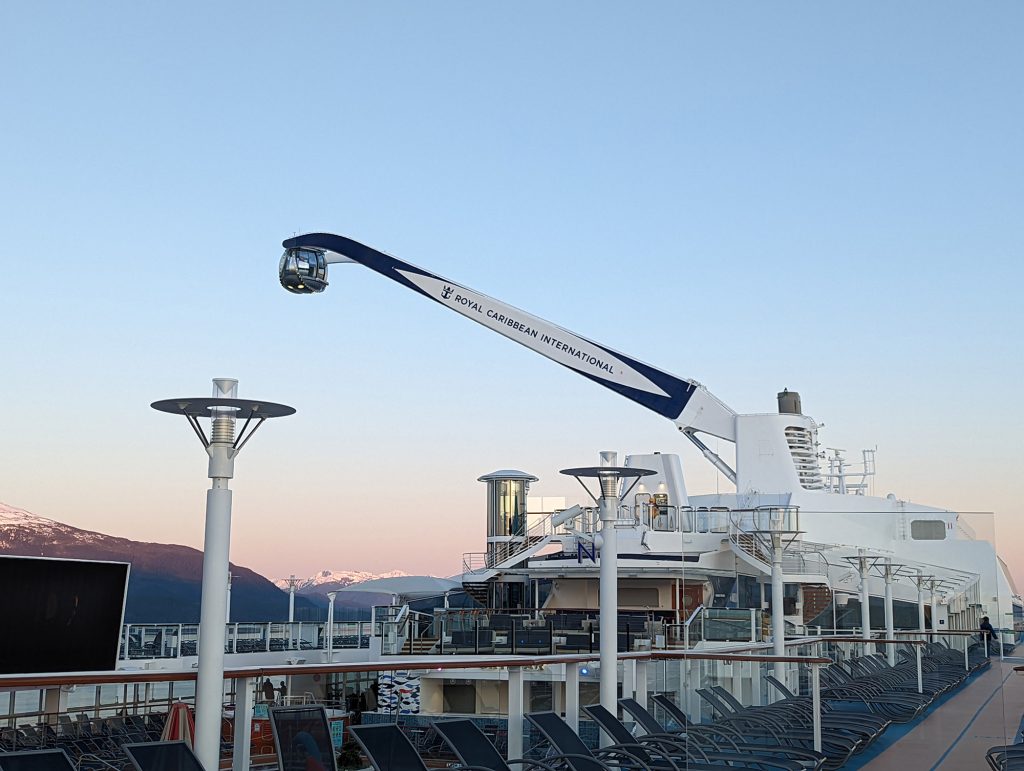 The glass pod is totally enclosed and climate controlled. There's no seating inside, but handrails are installed along the exterior windows. It can hold 14 passengers at once. It can also accommodate one person in a wheelchair during each ride. 
The ride itself is not a thrill ride. It's slow-moving and there are no sudden turns or stops. It's very smooth considering it's just a platform mounted to a moving ship on top of the ocean.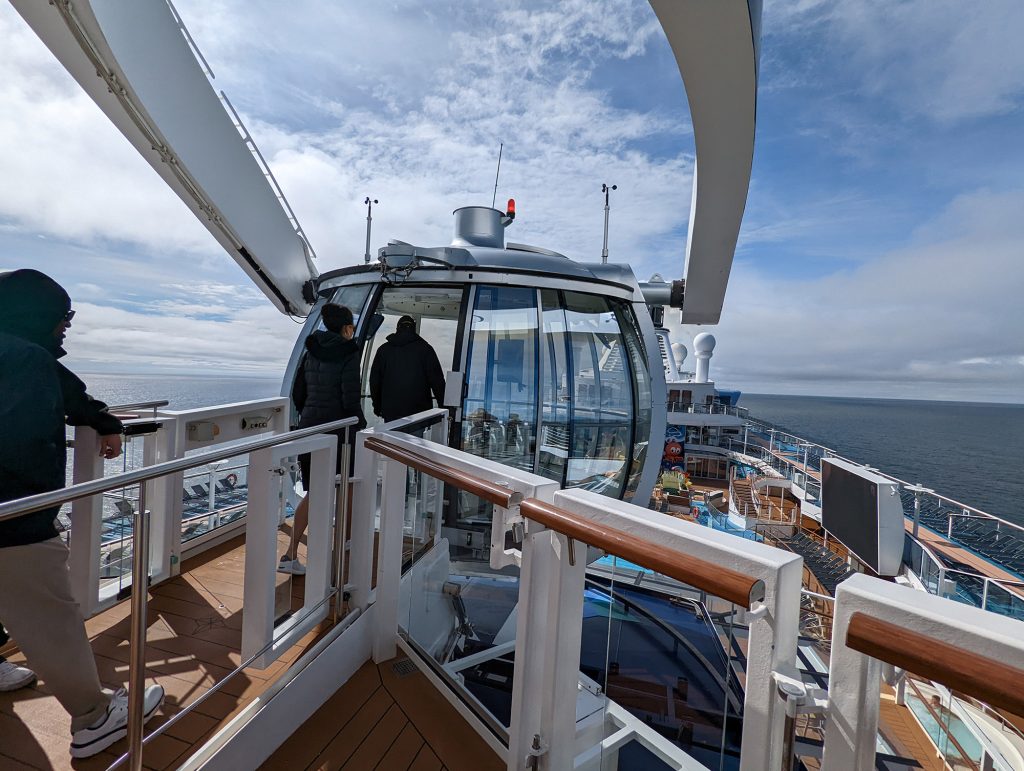 The origins of North Star
Royal Caribbean came up with the North Star idea while developing their new Quantum-class of cruise ship. These ships were going to be cutting edge, and this new attraction would make them stand out from every other ship in the world. 
Executives from Royal Caribbean said the inspiration came from the London Eye, one of the world's most well-known massive Ferris Wheels. It would be an incredible feat of engineering to have a moving, cantilevered pod on a moving cruise ship, but it paid off. North Star holds the Guinness World Record for the tallest viewing deck on a cruise ship. 
North Star was first introduced on the Quantum of the Seas when it debuted in 2014. Since then, the attraction has been included in every other Quantum and Quantum Ultra class ship. It's a signature feature that sets it apart from the Oasis-class ships, which were being launched at the same time.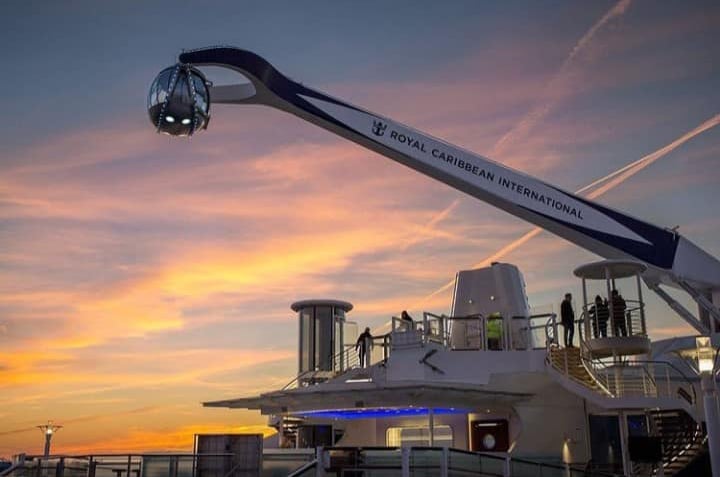 How much does North Star cost?
Originally, North Star was supposed to be free, but Royal Caribbean has adapted that pricing over the years. Now, they typically offer both complimentary (free) and extra cost rides during a sailing. 
Royal Caribbean frequently changes prices depending on ship and sailing. The only way to know the cost for sure is to consult the Royal Caribbean app once onboard. Typically they offer both free and paid rides. 
Here's how the cost broke down on the Ovation of the Seas in June 2022 (read more about that cruise). 
Basic Experience (Complimentary)
The North Star Basic Experience was complimentary (included in the cost of the cruise). This ride was 15 minutes long and was typically only available in ports. The pod just went up and down, not over the sides of the ship. 
Extended Experience ($19 per person)
The North Star Extended Experience was slightly longer at 16 minutes. For this experience, you'd go straight up, then over one side of the ship, then up again, and then over the other side of the ship. 
Premium Experience ($69 per person)
The North Star Premium Experience was a 20-minute ride. The much higher cost here only gave you an extra 4 minutes of ride time. The biggest reason for this cost is that it was during high demand times. In Alaska, that meant when sailing through the glaciers. 
How to ride North Star?
You can book a ride on North Star once you're onboard the ship. The easiest way is to use the Royal Caribbean app to reserve it once you're connected to the ship's wifi. You can also go to the North Star once you're on the ship and try to book in person, but it's not always staffed, and there may be a line. 
What are the restrictions for North Star?
There are a few restrictions to ride North Star. Guests must be at least 42 inches tall to ride with an adult or 48 inches to ride alone. There is also a weight limit; guests must be less than 300 pounds. They will weigh you when you sign in (although no one sees the actual weight but the operator). 
Which ships is North Star on? 
You can ride for yourself on the following ships:
CruiseSpotlight is an Amazon Associate. We may earn a commission when you click links to retailers and purchase goods.