Virgin Voyages Restaurant and Bar Menus (with prices)
Last Updated on March 18, 2022
Virgin Voyages is the newest major cruise line to launch in North America. Originally scheduled to launch in 2020, they are finally getting ready to launch in the US in the coming weeks. They position themselves as a premium cruise experience and have tried to challenge the "norms" that are found on most other mainstream cruise lines.
Some of the biggest changes in regard to food beverage are:
No Additonal-Fee Specialty Restaurants – cruisers can go to any restaurant on board and not pay an extra dime for food. Each venue will have have some premium options on the menu you can pay for for (see menu's below)
Non-alcoholic Beverages Included – unlike many other cruise lines, fresh juices, soda, and premium coffees are included in the cruise fare.
No drink packages – Virgin Voyages doesn't currently have a drink package. They do have the option to pre-pay for drinks at a discount, but there is no unlimited drink option on Virgin Voyages sailings.
Virgin Voyages Restaurant Menus
Virgin Voyages Bar Menus
---
Athletic Club Bar
Casino Bar
The Dock House
The Dock House Bar
Draught Haus Beer Menu
Extra Virgin Menu
Extra Virgin is Virgin Voyage's take on Italian cuisine. You'll find some great dishes made with homemade pasta like potato gnocchi with truffle butter sauce and spaghetti with little neck clams. If you prefer meat, try their grilled Mediterranean sea bass or porcini-rubbed New York strip.
The Galley Menu
The galley is Virgin Voyages version of the cruise buffet. You won't find any warming dishes here, and Virgin Voyages refused to call it a "buffet", but you'll find a variety of quick grab food options here. You'll find a few stations like The Daily Mix, Diner & Dash, Bento Baby, Burger Bar, Let's Taco Bout It, Hot Off the Press, and Noodle Around.
Grounds Club Drink Menu
Gym and Tonic Bar Menu
Gunbae Food Menu
If you're a meat lover and you've never had Korean BBQ, you definitely need to try it out here. Waiters will cook your food right in front of you using a smokeless grill built right into the table. Try some delicious, marinated meats like pork belly, short ribs, or a veggie platter. Finish your meal with some black sesame ice cream.
The Loose Cannon Bar Menu
The Manor Bar Menu
The Manor is a two-story music venues named after Richard Branson's first recording studio. The room has 3 bars where you can grab a cocktail below to enjoy a live performance.
Mezcal Bar Menu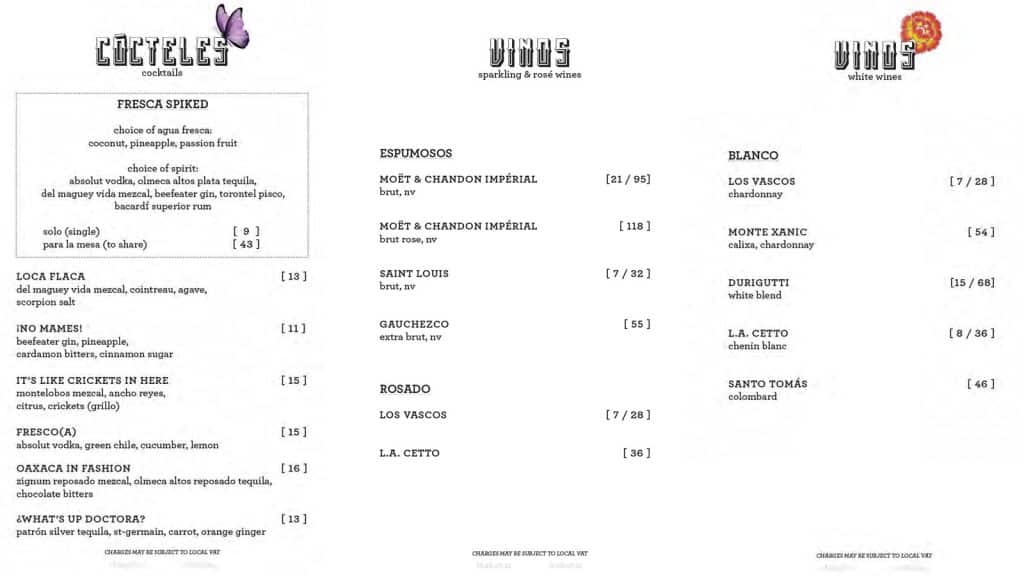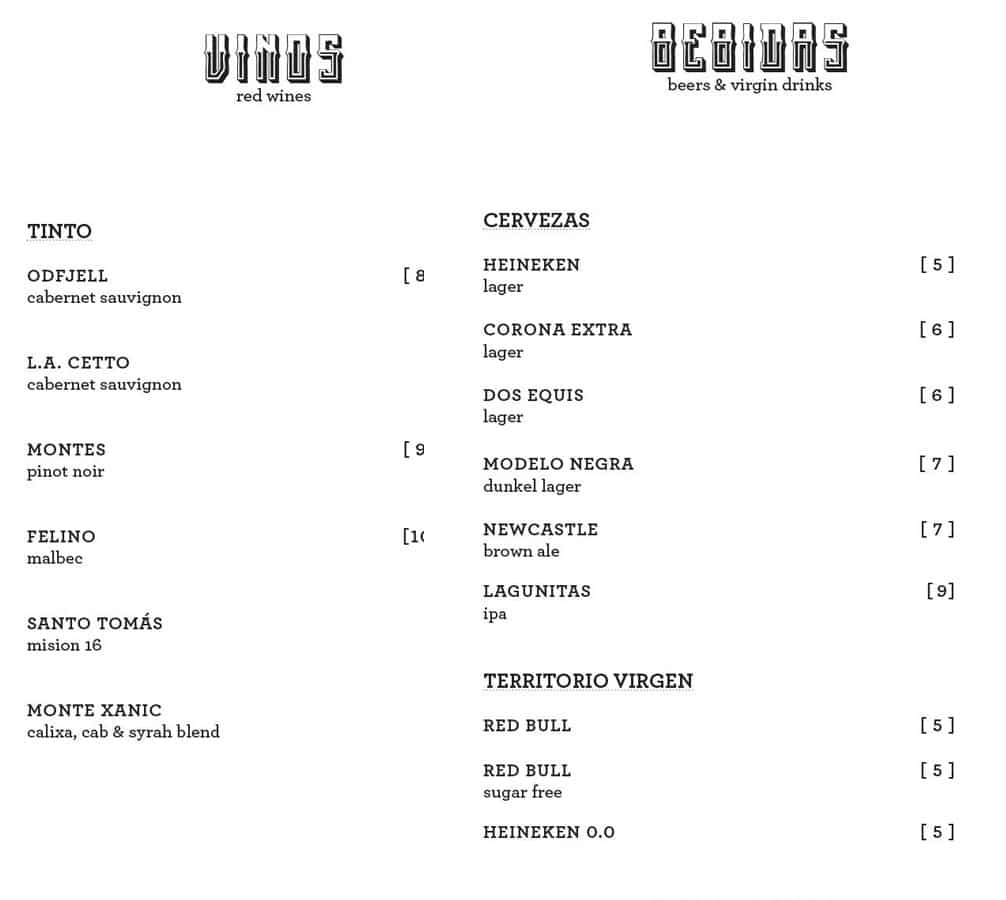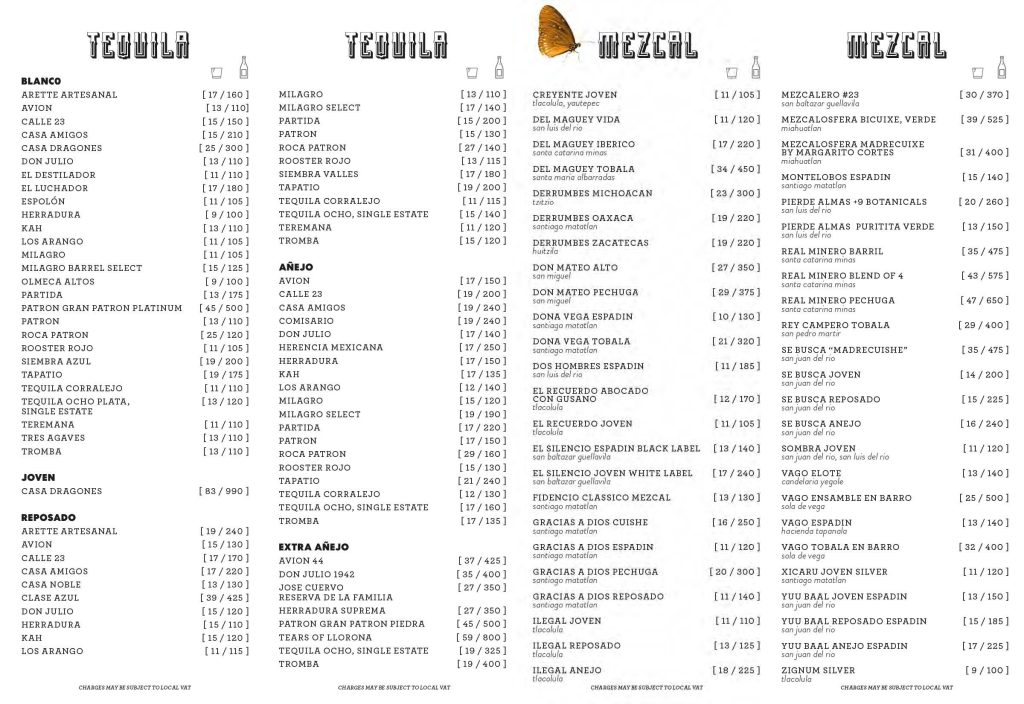 On The Rocks Bar Menu
Pink Agave Food Menu
At Pink Agave, you'll find upscale Mexican cuisine served in a visually impressive venue. This isn't traditional Tex-Mex food. Instead you'll find Relleno Vagano (stuffed peppers), Camaron Amarillo (seared shrimp), and Cochinita Pibil (achiote-marinated smoke pork).
Razzle Dazzle Menu
Razzle Dazzle is a described as a "veggie-forward" restaurant. You'll find dishes like whole roasted heirloom cauliflower and impossible burgers, or more traditional meat-based dishes like ginger beer chicken and pretzel pork schnitzel. Breakfast/brunch is a must at this venue as well.
Room Service Menu / In Room Food and Beverage
Sip Bar Menu
Sun Club Bar Menu
The Wake Menu
The Wake is a classic steakhouse dining experience with a modern twist. In the morning, you can find a trendy brunch (with bottomless cocktails for $25). At night, you'll find delicious steaks and seafood here.