Wheel of Fortune Coming to 16 Norwegian Ships
Norwegian Cruise Line announced they'll be bringing the classic TV game show "Wheel of Fortune" to 16 of their ships in the next six months. The game allows guests to play along for a chance to win various prizes, including a free cruise.
While there are interactive game shows like "Deal or No Deal" on other cruise ships, this will be the first time Wheel of Fortune appears on a cruise ship, according to Suzanne Prete, Executive Vice President of Gameshows for Sony Pictures Television.
"Wheel of Fortune Interactive" will take place in the main theater and use TimePlay's interactive technology to bring the gameshow to life. A few things will be missing from the traditional Wheel of Fortune, though. Of course, you won't find Pat Sajak or Vanna White, but also missing is the actual "wheel." Guests will instead use a virtual wheel to spin for the dollar amounts.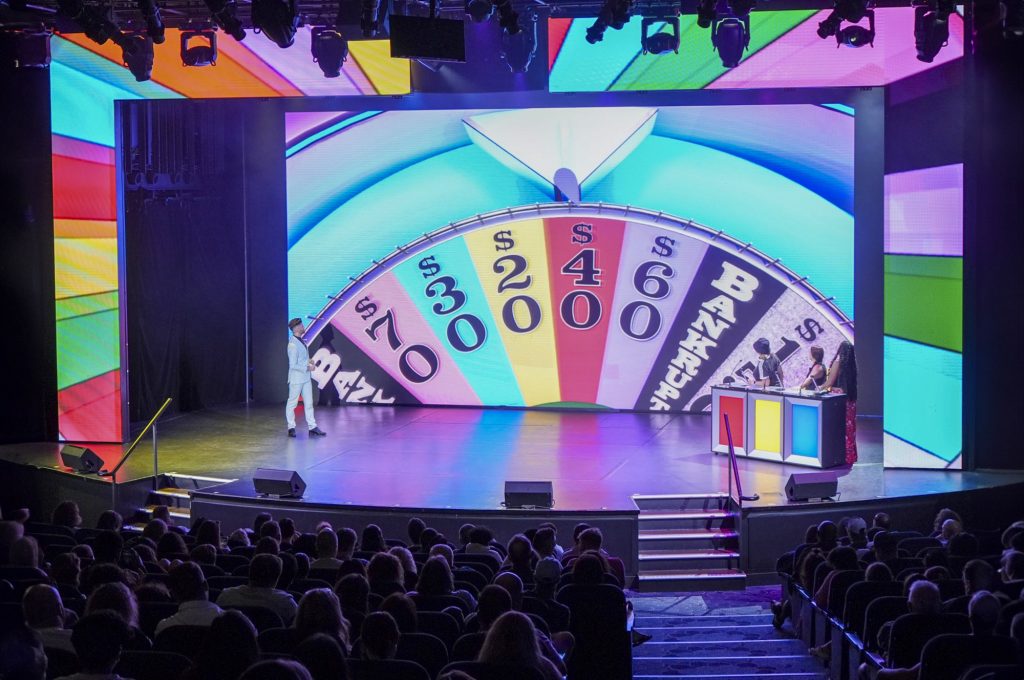 According to Norwegian, guests will "compete live against fellow cruisers to appear on a real-time leaderboard, as well as have a chance to be a contestant onstage." If they don't make it on stage, guests in the audience can use their mobile devices to play along.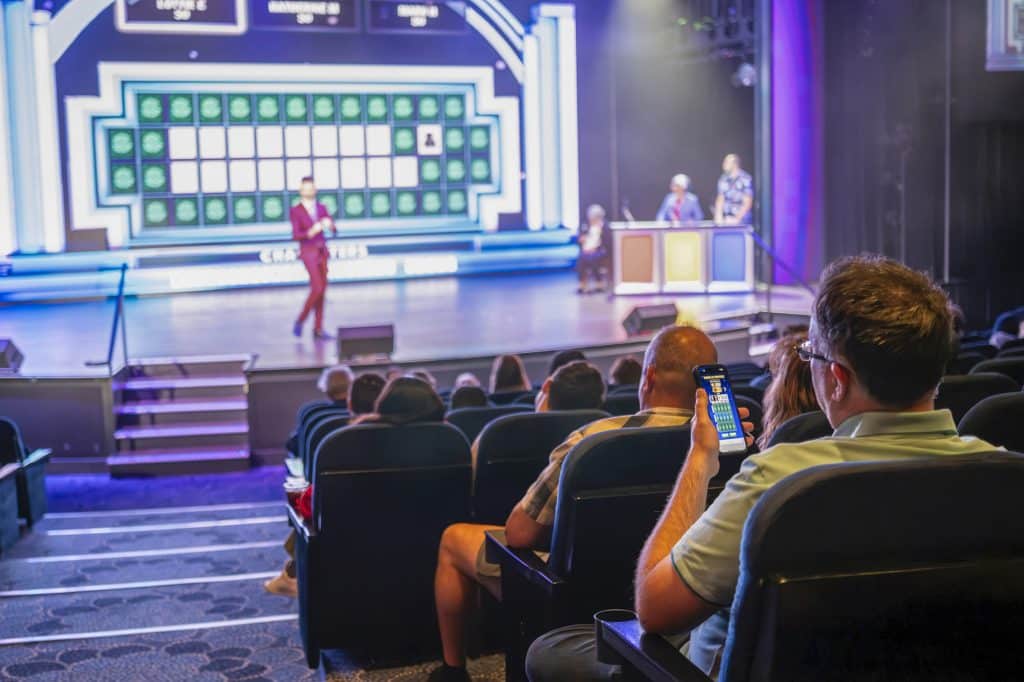 The show will launch aboard the Norwegian Escape and then will be rolled out to the following ships through Spring 2024.
Norwegian Bliss
Norwegian Breakaway
Norwegian Dawn
Norwegian Encore
Norwegian Epic
Norwegian Gem
Norwegian Getaway
Norwegian Jade
Norwegian Jewel
Norwegian Joy
Norwegian Pearl
Norwegian Sky
Norwegian Spirit
Norwegian Star
Norwegian Sun
Our take: a fun addition to Norwegian's lacking entertainment portfolio
Back in June, Norwegian announced it'd be canceling almost all of their Broadway productions shows on its ships, including Footloose, Six, and Kinky Boots. They have not yet announced replacements, and while Wheel of Fortune is not likely to be a direct replacement, it does add another option of onboard entertainment. 
"Wheel of Fortune" is also a great choice for a high-energy audience participation show. It has been on TV since 1975, with millions of people watching it over the years. It's a familiar format and has an element of skill to it. Almost everyone can relate to the frustration when they can solve the puzzle board while the contestant onstage struggles with those last letters. 
The emotional connection will also prove to make it more exciting. When I attended "The Price is Right" on the Norwegian Prima (read that cruise blog here), I was shocked at the audience's energy level. Everyone knew the game and was playing along, yelling advice to the stage. The energy in the room was through the roof. I predict similar levels of excitement for Wheel of Fortune. I just wish they would have went to the expense of bringing in an actual "wheel," that's half the fun of the show.
CruiseSpotlight is an Amazon Associate. We may earn a commission when you click links to retailers and purchase goods.