Why to Use Port Valet While Cruising From Seattle
Last Updated on August 26, 2022
Imagine this, you just finished a week-long cruise sailing past the majestic mountains and cleaving glaciers of Alaska. The ship finally arrives back in Seattle, and at 7 am, you experience the rude awakening of leaving the beautiful vessel and returning to reality. You lug your 50-pound suitcases down stairs and through long hallways to make your way off the ship. Now what do you do? Seattle/Tacoma Airport is about 30 minutes away. If you have a late flight, how do to fill all that time? You could sight-see, but carrying around all your bags filled with a week's worth of clothes and souvenirs will quickly take the fun out of that. That's where Seattle's Port Valet comes in.
What is Port Valet?
Port Valet makes it easier for cruisers to explore the city of Seattle after they get off the ship but before their flight home. The service will take your bags from the cruise ship and check them with your airline so they'll be on your flight home without you having to lug them around the city. It's run by the Port of Seattle in an effort to increase tourism in the city.
Why use Port Valet?
Port Valet is an especially useful service for cruisers who live on the East Coast. Most flights from Seattle to the East Coast leave early in the morning or late at night, with just a handful of midday flight options. While cruise ships arrive back at the port as early as 7 am, it takes time to debark the thousands of guests, so many of the earlier flights aren't an option. For example, Carnival Cruise Line recommends not booking a flight before 11:45 am in Seattle.
With few mid-day options, you could easily have 8 or 9 hours to fill before your flight home. With Port Valet, you can use that time to visit the Space Needle or the Museum of Pop Culture without worrying about your bags.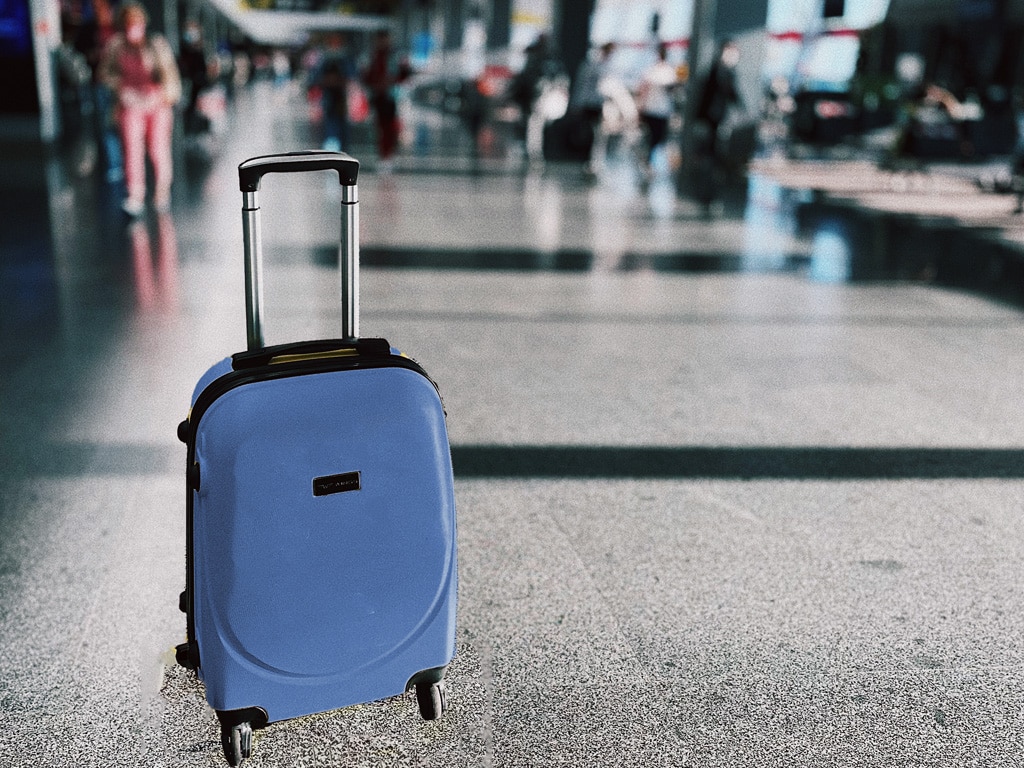 How does Port Valet work?
It's straightforward to use Port Valet. You simply fill out your information on a form, put a special tag on your suitcase, and then put out your large luggage the night before the cruise is over. The cruise staff will then take your suitcase and send it directly to the airport once the ship docks. Then, your bags will be given to your airline to be put on your plane. You'll claim your bags from the baggage claim at your home airport just like you usually would. It's an amazingly seamless process.
TIP: Remember that you won't see your bags until you get home, so don't pack essential things like medications, travel pillows, etc., in the bags you're dropping off.
As part of the program, you're also checked in for your flight for most airlines. When you finally arrive at the airport, you just go right to TSA and then to your gate. Port Valet provides a form on their website that lets you track exactly where your luggage is in case you're someone who likes to stay on top of things. You can also use trackers like Apple's AirTags or Tile Bluetooth Tracker to track your luggage using an app on your phone.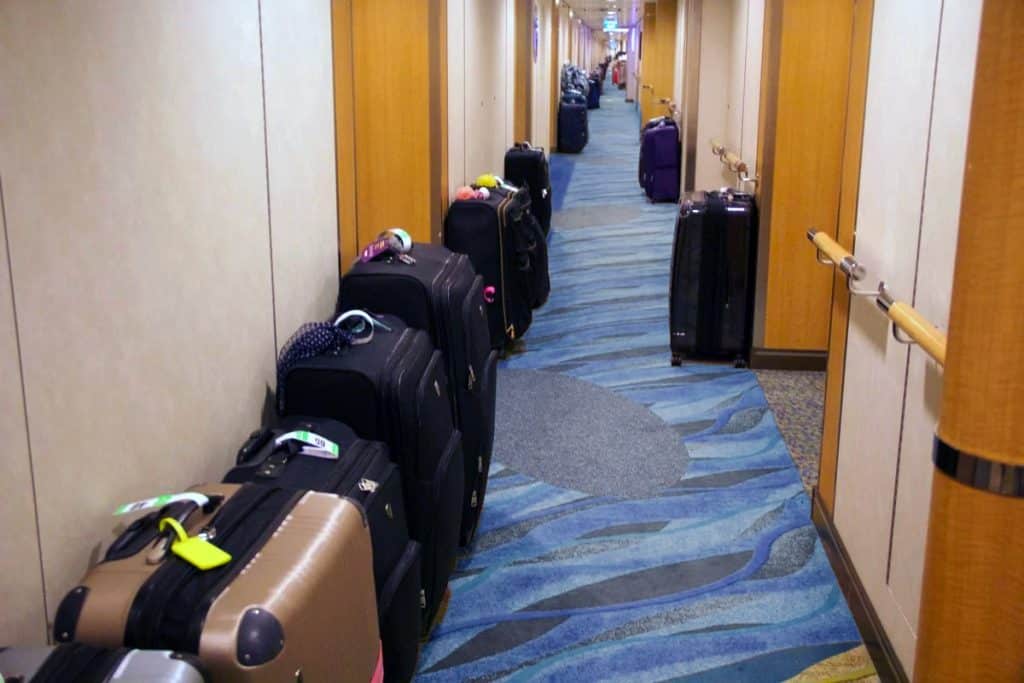 How much does Port Valet cost?
Port Valet is completely free. It's all covered by the Port of Seattle. If your airline requires that you pay a fee for a checked bag, it can be charged directly to your cruise account.
Tip: With Port Valet, they don't weight your bags before checking them in, so you won't be penalized if you bought too many souvenirs and your bag is over the 50 pound limit.
How do I sign up for Port Valet?
You have two options. The easiest way is to fill out the forms left in your cabin on your Alaskan cruise. You'll provide your flight and cabin information, and Port Valet will take care of the rest.
Alternatively, you can prebook it online at their website. It's not the sleekest of website interfaces, but it gets the job done. If you want to book online, you have until 8 pm on the night of your first cruise day.
If you have questions or concerns about the process, wait and book it until you're on the ship. The ship's staff is well-versed in the program and how it works. 
Also, keep in mind you may be rejected from the program. It's not the cruise line or Port Valet that makes this call, but the airline. It can be due to things like flight times, changes, or other policies. It's a good idea to have a plan B in mind, as you won't be notified until the night before you leave the cruise ship.
Which cruise lines participate in Port Valet?
Most major cruise lines participate in the program. That includes:
Celebrity Cruises
Holland America
Norwegian Cruise Line
Princess Cruises
Royal Caribbean Cruise Line
Update 8/2022 – Carnival is no longer participating in this program
Which airlines participate in Port Valet?
Most major airlines leaving out of Seattle/Tacoma International Airport (SEA) participate in Port Valet. That includes:
Alaska Airlines
American Airlines
Delta Airlines
Horizon Air
JetBlue
Southwest Airlines
United Airlines
To use this service, your flight must leave after 11 am and before 2 am on debarkation day.
How do I get to Seattle/Tacoma International Airport?
This program only takes care of your bags. You're responsible for getting to the airport yourself. Seattle has an excellent transportation system, so you could easily grab an Uber, Lyft, taxi, or even use Seattle's Light Rail system to head back to the airport after your day of exploring. 
Port Valet really improves your post-cruise experience
Port Valet is a great idea, and it's really hard to believe there's no extra charge for it. It lets you get the full Seattle experience without having to lug around heavy bags or pay for a hotel to store them. It's disappointing that more ports around the US don't have similar programs.
Tip: If you're nervous about leaving your bags out of the sight for so long or are concerned they might get lost, consider a Tile Bluetooth tracker or Apple AirTag. You can monitor where your bags are throughout your trip using an app on your phone.
CruiseSpotlight is an Amazon Associate. We may earn a commission when you click links to retailers and purchase goods.