Norwegian Prima Bar Menus
Last Updated on September 19, 2023
Norwegian Prima is the newest ship from Norwegian Cruise Lines. Its their newest class of ship in almost a decade and features many new bars and concepts not found on any other Norwegian ship.
Bars on the Norwegian Prima
Belvedere Bar
Located on Deck 6 between Cagney's Steakhouse and the Commodore Room main dining room, Belvedere Bar is perfect for pre- or post-dinner drinks.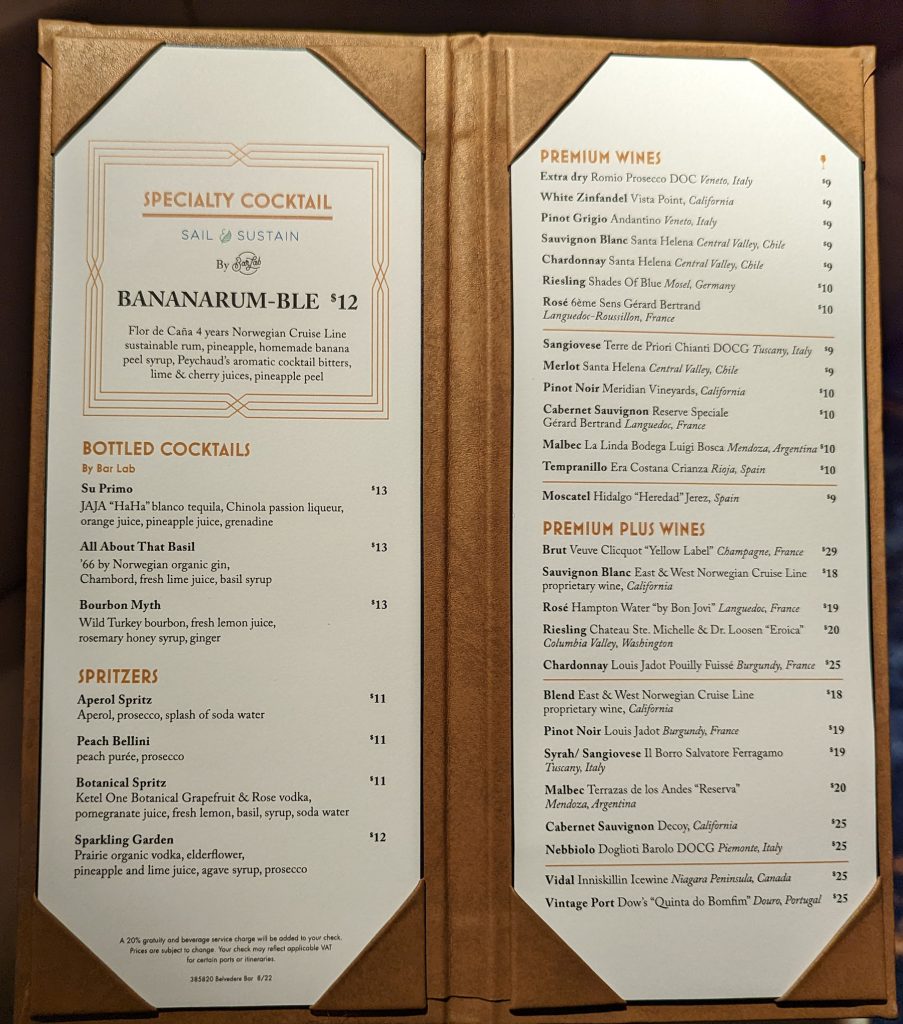 Metropolitan Bar
The Metropolitan Bar is located on Deck 7 as you walk from the atrium to Hudson's dining room. The focus here is on sustainable cocktails with many ingredients coming from food waste from the ship.

The Local Bar
The Local is one of Norwegian's 24/7 restaurants. On the Prima, they added a whole dedicated bar area with tables, barstools, and a huge TV for sporting events.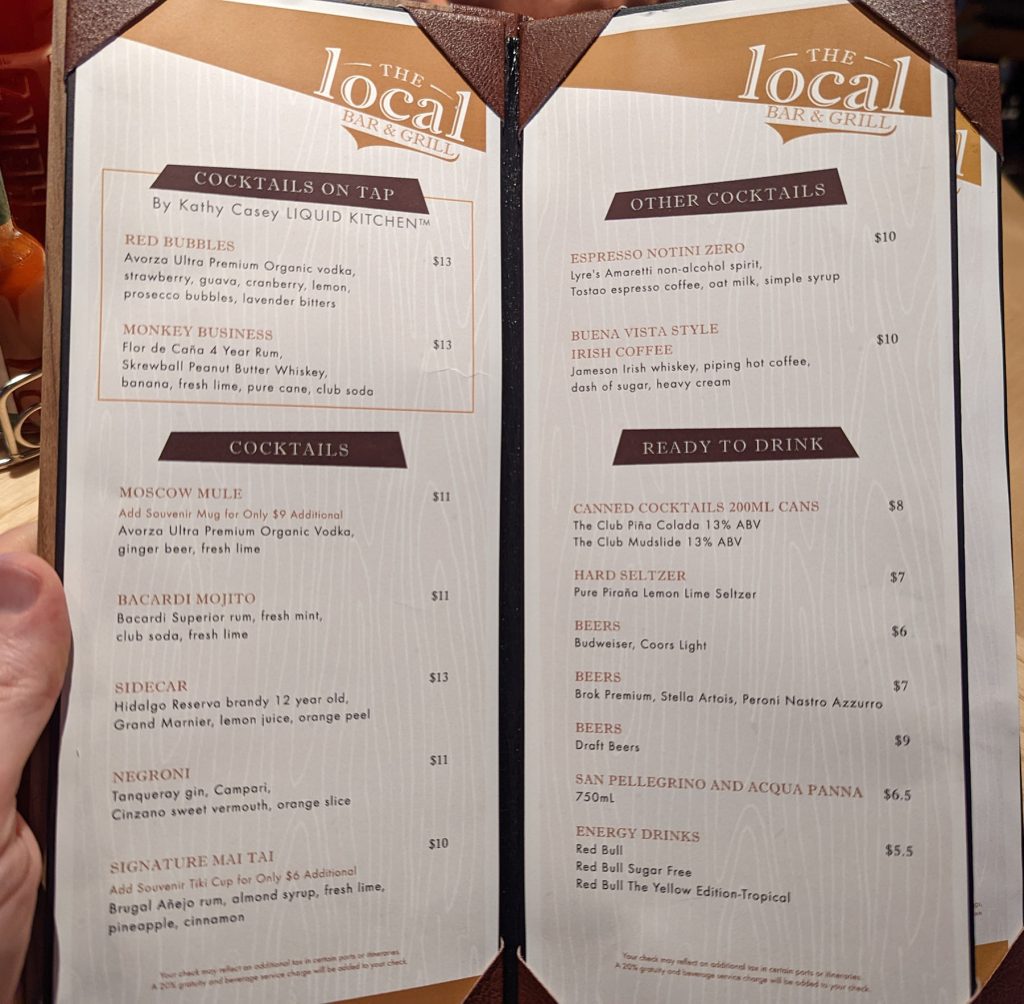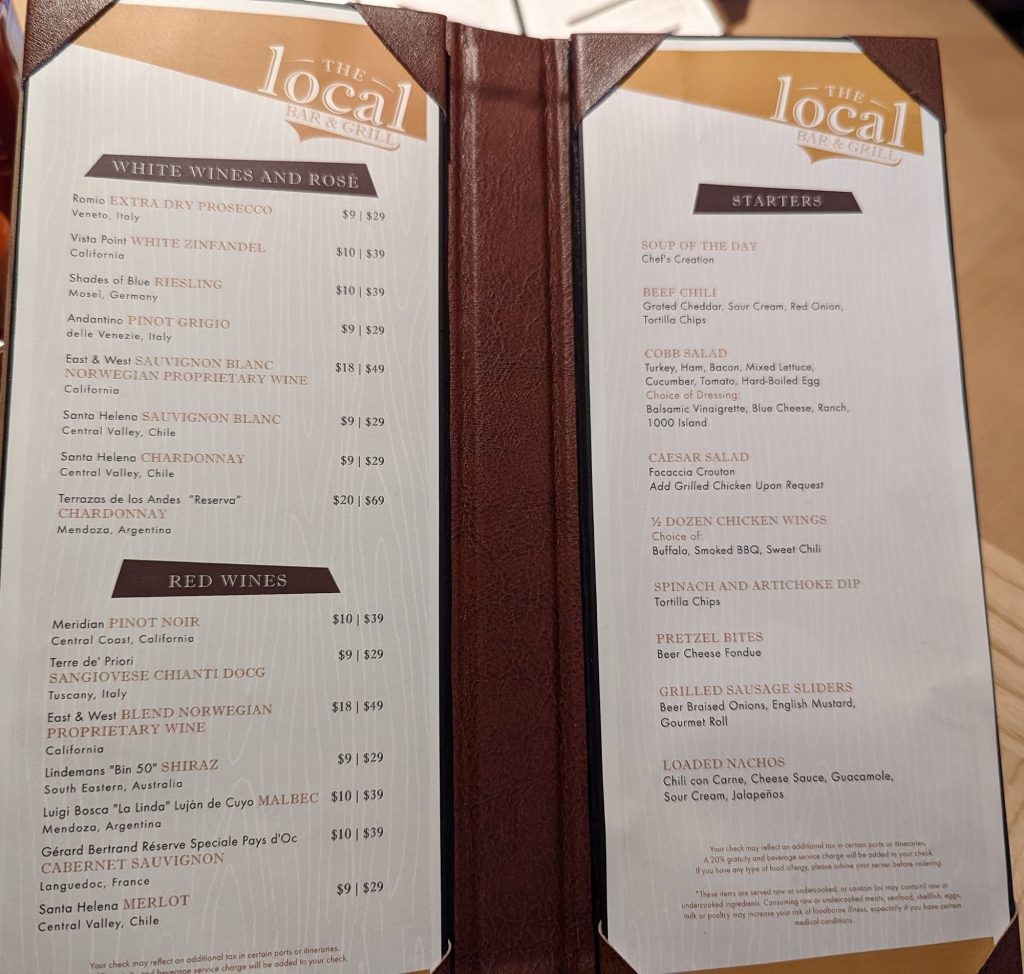 Luna Bar / Soleil Bar
The Luna and Soleil bar are located in the Indulge Food Hall on Deck 8. The Luna is inside portion of the bar while the Soleil is the exterior (if it's a sunny day, Soleil will be packed but Luna will be empty, so stop by there to grab your drink quickly).

Penrose Bar
Penrose Bar is located on the first floor of the beautiful Penrose Atrium (Deck 6). It's both the bar for the main atrium area and the casino with slot machines built it. It can get very busy at night.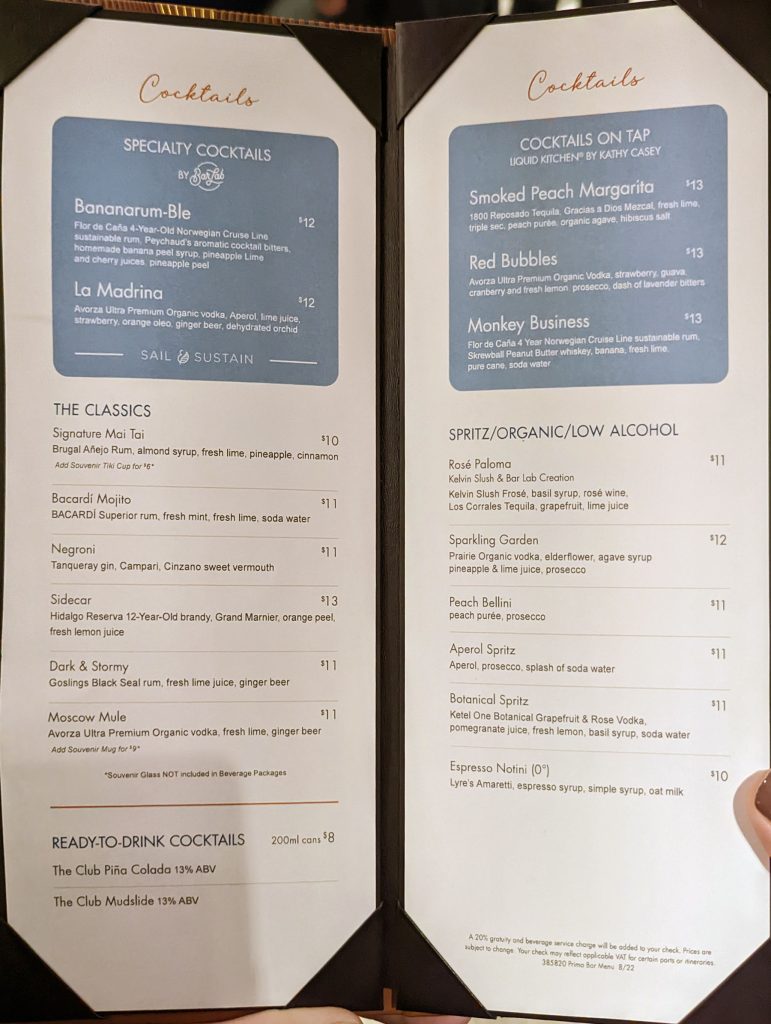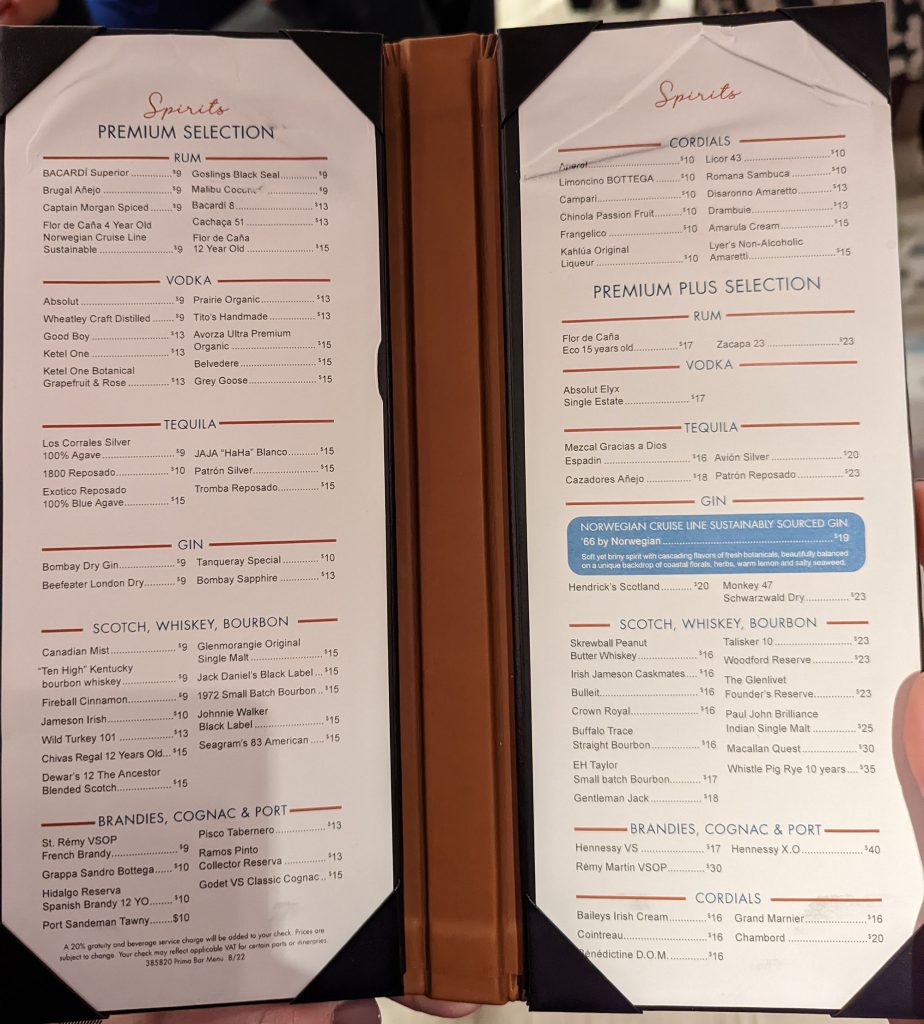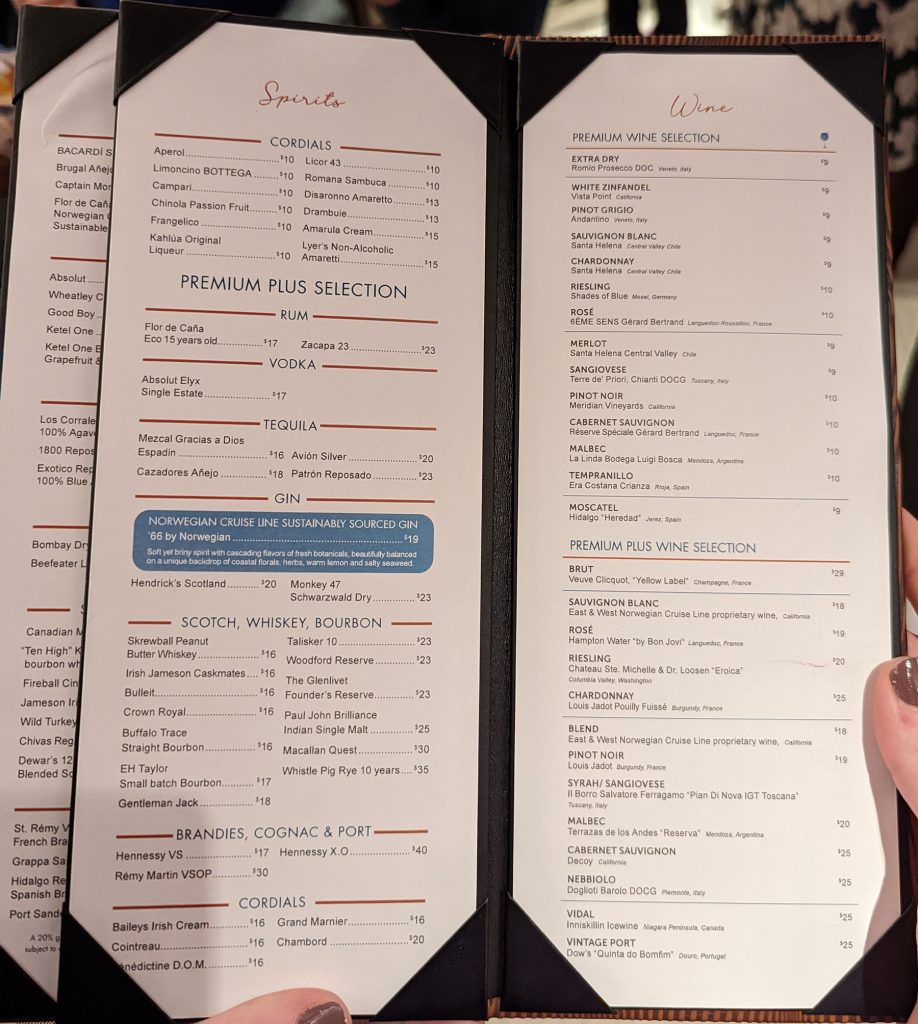 Pool Bar
There is a bar located by the main pool on Deck 17. On our sailing, they didn't have any dedicated menu but they'd make whatever you wanted. They also had many of the popular "cocktails on tap" as well as frozen rose and sangria slushies.

Proof Whiskey Bar
Proof Whiskey Bar is located on the 3rd floor (Deck 8) of the Penrose Atrium. This large, circular bar offers beautiful views during the day, and is a lively spot for pre- or post-dinner drinks.

Prima Speedway Bar
The Prima Speedway Bar is a new addition to the Prima. The bar can be hard to find, it's behind the entrance to the Prima Speedway, but offers good views of the race track as well as the water.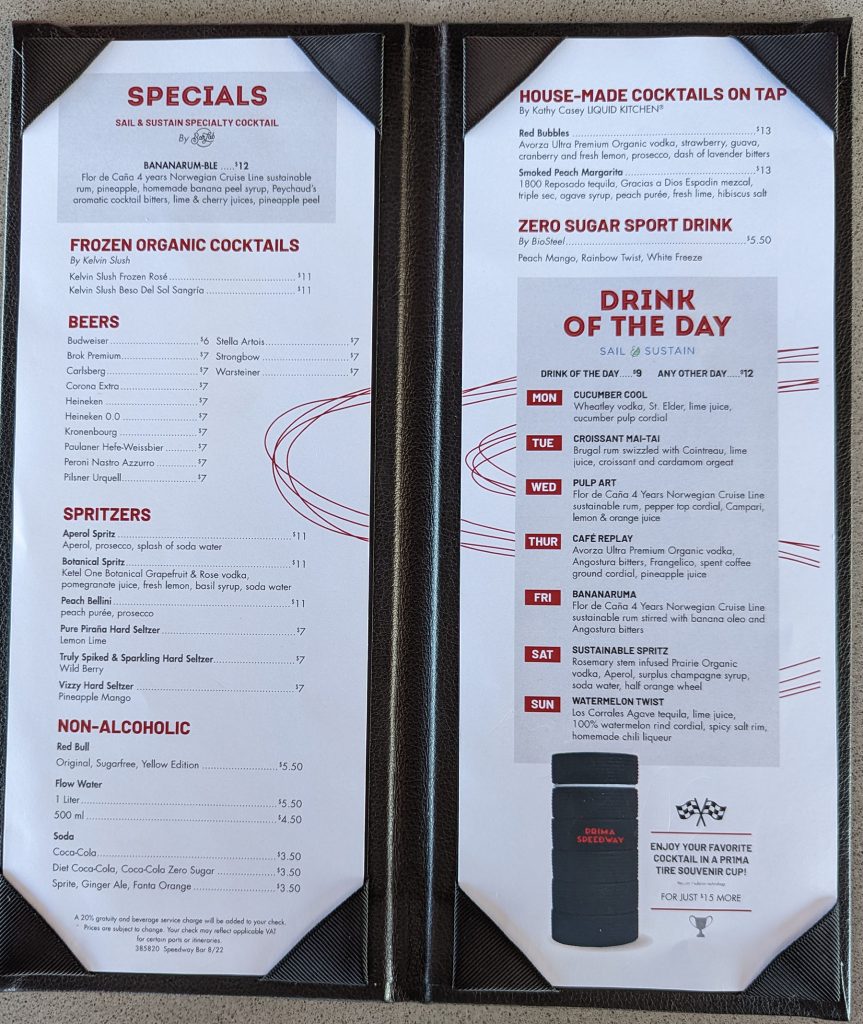 Starbucks
The Prima has two Starbucks available on board. The larger one is on the second level of the Penrose Atrium (Deck 7) and the other is located in the Indulge Food Hall. In the mornings, avoid the long line by going to the one in the Indulge as few people seemed to know about it.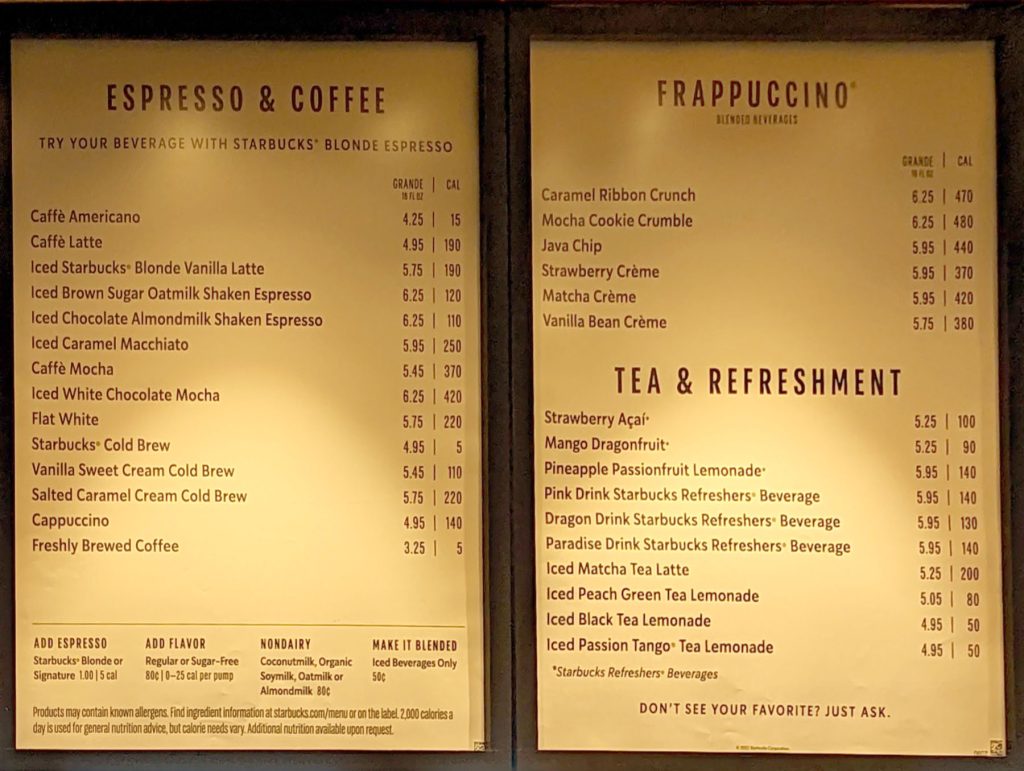 Vibe Bar
The Vibe Bar is in the Vibe Beach Club. This adults-only area is available exclusively to those who purchase a Vibe Beach Pass (typically over $200 per person for the whole cruise).

CruiseSpotlight is an Amazon Associate. We may earn a commission when you click links to retailers and purchase goods.