Norwegian Prima: New Entertainment Options and Activities
While we know quite a bit about Norwegian Cruise Line's newest ship, Norwegian Prima, they've been keeping quite a few details under wraps. We've been patiently waiting as we count down the days until the Prima's August 2022 sail date, but now we have some fantastic updates. Up until this point, we've really only known about the rooms and dining venues (see details here), but now they've finally released some more information on some of the onboard entertainment options.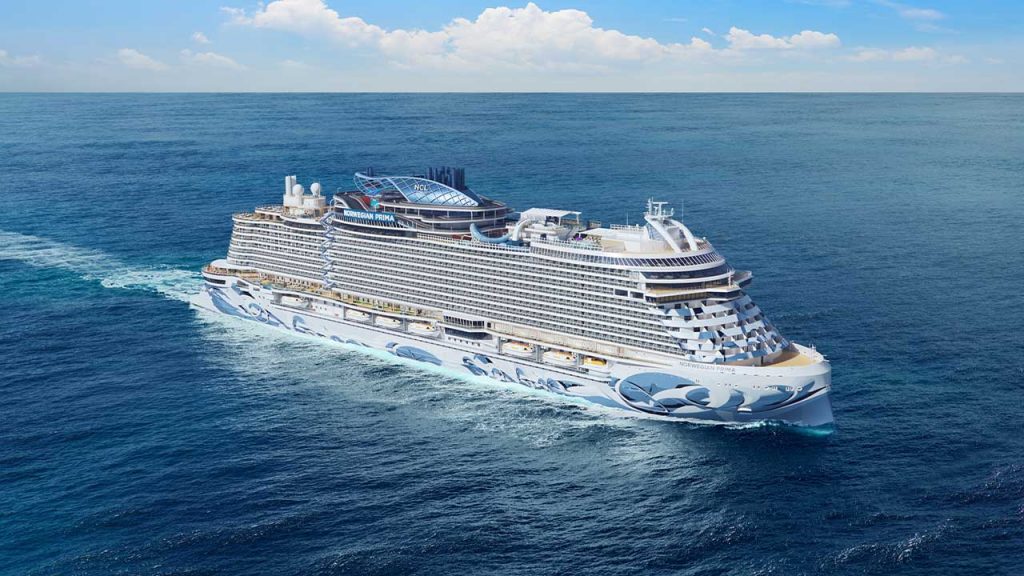 Return of the Speedway on the Norwegian Prima
Starting with the Norwegian Joy, every new Norwegian ship has had a race track, or speedway, on the topmost level. While you could assume they would have one on board this newer ship, it wasn't a given; the Prima is a smaller ship, so it was unknown if Norwegian would dedicate valuable space to this attraction. 
It turns out they saw the value of the speedway and super-sized it for this ship. As a result, the new race track is bigger than ever; it's 3-levels and 1,378 feet with intense twists and turns. That makes it 22% larger than the Norwegian Encore racetrack, even though the ship is 14% smaller. 
Prima Theater and Nightclub – A New Transforming 3-Story Venue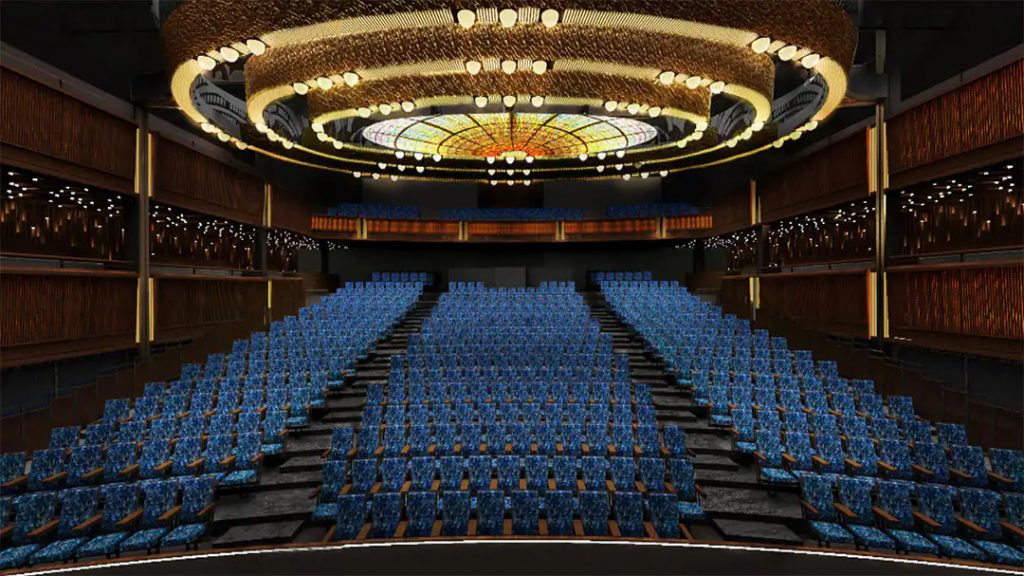 In a first for Norwegian, the Prima feature a 3-story theater. Even more exciting, this space will be able to transform from a traditional Broadway-style theater to a lounge or dance club. We've seen the addition of large, multi-use areas on ships over the past few years to varying degrees of success. For example, the Liquid Lounge on the Carnival Vista-class ships was supposed to be a beautiful transforming space for dancing, shows, or musical productions. In reality, the room ended up being sub-par for any of the activities with poor sightlines, uncomfortable seating, and too little noise isolation. But they're not all bad. Grand Central on the Carnival Mardi Gras and Two80 on Royal Caribbean's Quantum-class ships offer spaces that use technology to transform and do it in an amazing way. It'll be interesting to see how Norwegian implements it.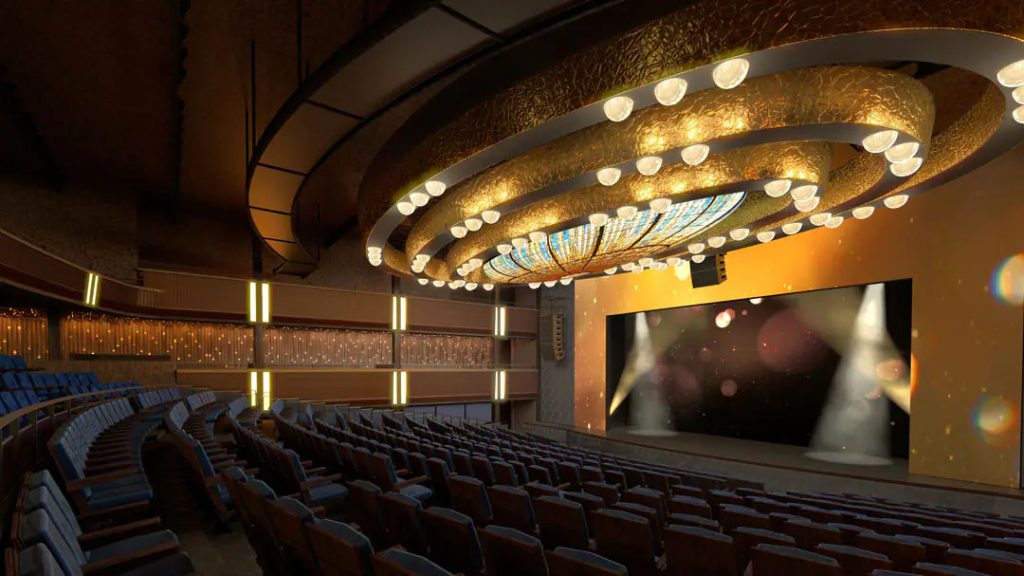 Broadway Show: "Summer: The Donna Summer Musical"
One of the things you'll want to stop by the theater for is "Summer: The Donna Summer Musical." It's a 75-minute version of the Tony-nominated Broadway play and contains her major hits like "She Works Hard for the Money," "Hot Stuff," and "Last Dance." But, sadly, it's still missing one of her best works, "I Will Go With You (Con Te Partiro).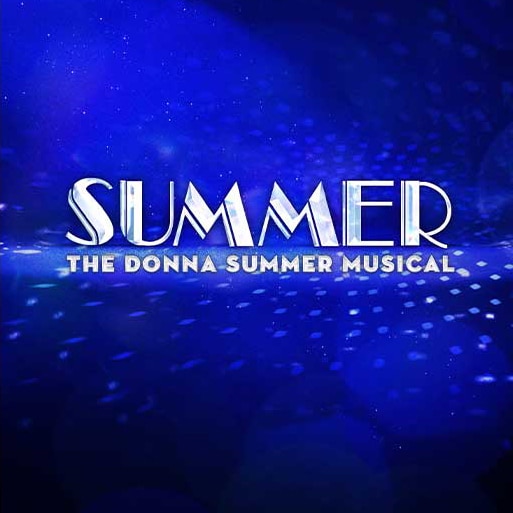 Four New Gameshows To Play
The Prima Theater will also be the home to four interactive game shows. While Carnival has Family Feud and Hasbro game shows on their ships, Norwegian is going with some classics like "The Price Is Right," "Supermarket Sweep," "Press Your Luck," and "Beat the Clock." It gives a unique opportunity to participate in these games, and if you don't get to be a contestant, enjoy them from the audience.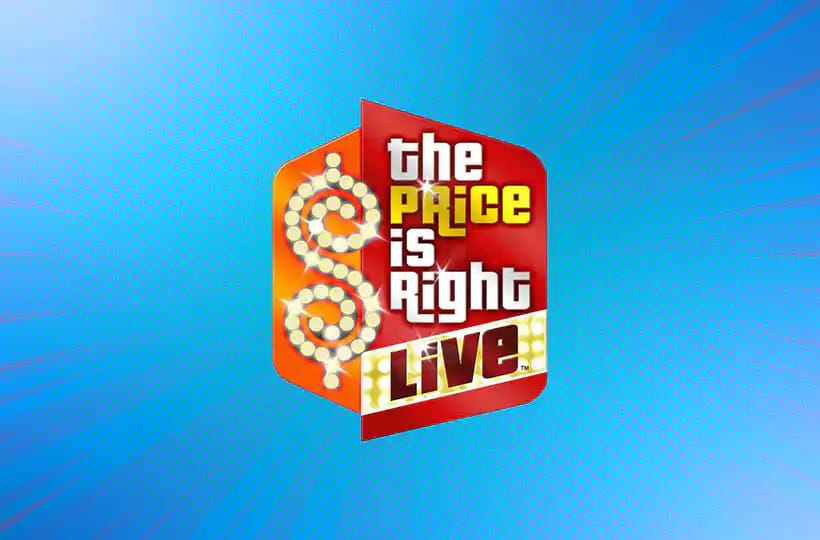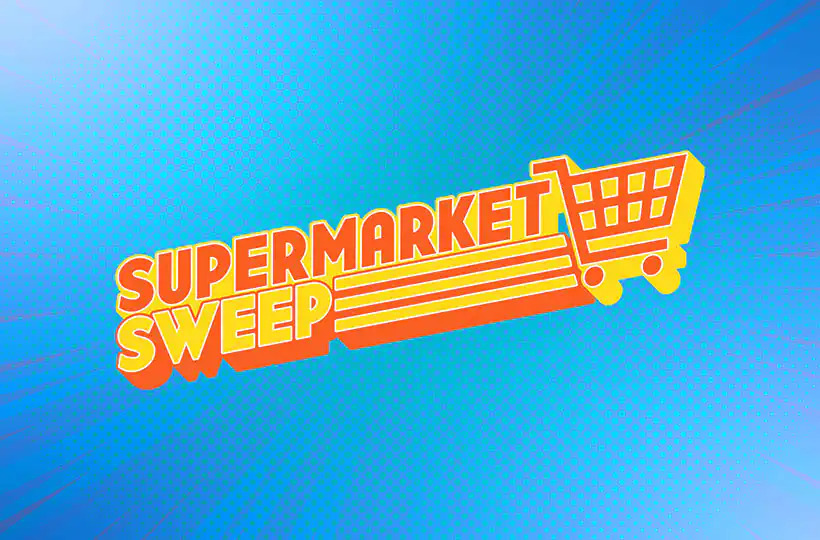 3 Dry Slides
Norwegian Prima will introduce dry, thrill slides to the fleet. The first is "The Drop," is a 10-story freefall slide. While it's not the tallest-thrill slide on a cruise ship, that's on the Royal Caribbean Oasis-class ships; they say it has the "highest G-forces of any cruise line." Guests can also try "The Rush," dueling dry racing slides on the other side of the ship.
Game Options Galore on the Norwegian Prima
If you're a fan of games, be it arcade, video, or simulator, you'll find something to do on the Prima.
The Galaxy Pavilion
The Norwegian Prima will see the return of the popular Galaxy Pavilion found on other Norwegian Ships. This is way more than just a standard kid's arcade and features many immersive video games and simulators.
Golf fans can use the Topgolf Swing Suite to sharpen their game while at sea, or it makes a great activity for friends.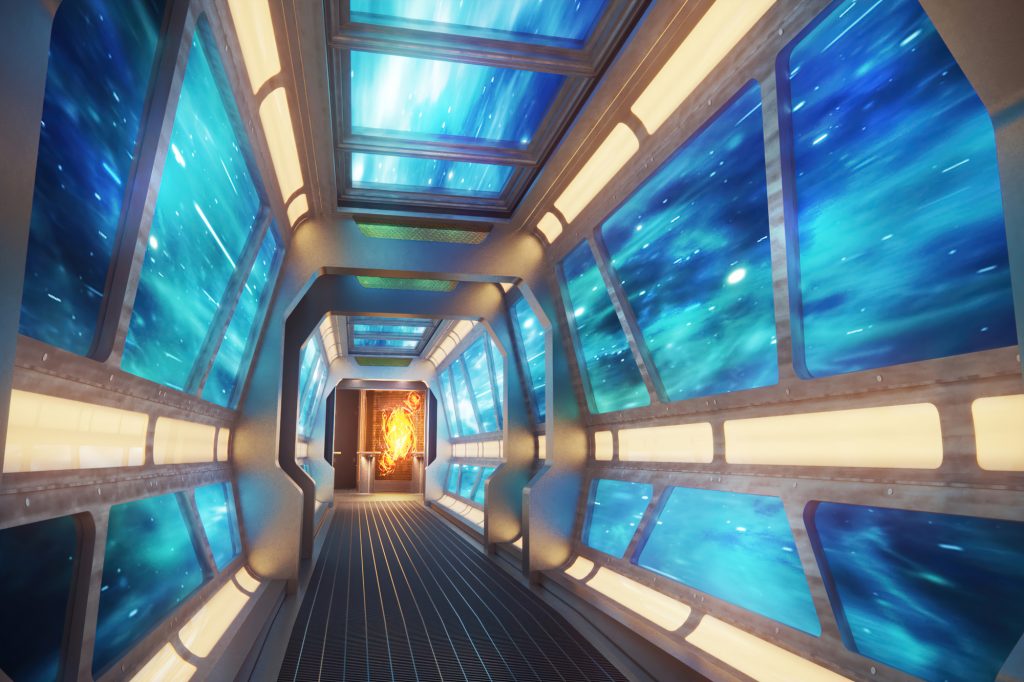 The Bull's Eye
The ship will also see the introduction of The Bull's Eye dart lounge. Using video cameras, the room will track where you throw your darts and automatically score the game. It's like you crossed a standard bar-game of darts with a Topgolf-style system for scoring.  It'll be interesting to see how the moving ship will affect the most talented darts players.
Tee Time Mini Golf
Mini golf is a staple on many cruise ships. The traditional courses can range from simple putting greens to more intricate and challenging designs. The Prima takes that to the next level with Tee Time. The course features interactive elements set among a glitzy Las Vegas background. It's definitely unique; looking at the renders, there's no fake green grass to be seen.
Pools and Water Slides
When the ship was first announced, the infinity pools and hot tubs on the Ocean Boulevard got a lot of attention, but there were no details about the main pool deck. Now we finally have glimpses of what's in store. The Aqua Park will feature a Tidal Wave waterslide, where guests sit on inner tubes and are pushed through splashes of water. For younger kids, there's a modern-looking splash area. 
Elsewhere, there will be a traditional main pool as well as two more infinity hot tubs. 
Adults who want some quiet time can book time in the Vibe Beach Club. The Vibe Beach Club has a dedicated bar and two adults-only infinity hot tubs. Unfortunately, this area is an additional fee. 
Norwegian Is Going All-in on the Prima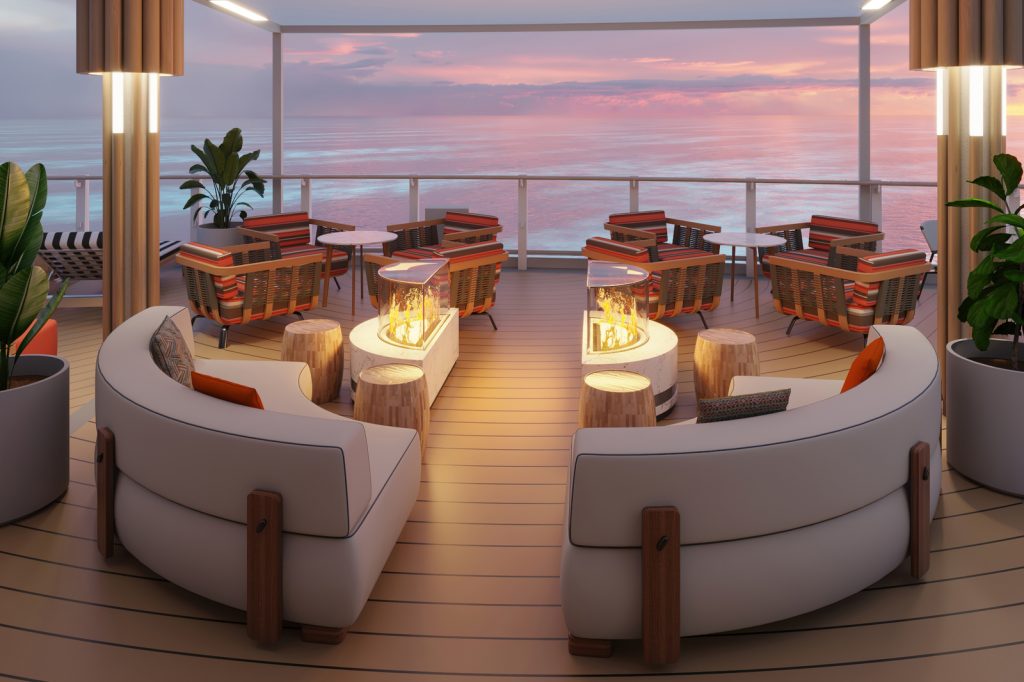 Between the dining and accommodations we've heard about previously and the entertainment options here, the Norwegian Prima looks pretty impressive. What's really remarkable here is how much they're putting on a ship that's smaller than the last seven ships they built. The sheer number of hot tubs alone is more than many cruise ships, and most of the ones on the Prima are infinity pools. There also seems to be a great mix of activities for young and old. Of course, there's still more to learn about the Prima, but so far, Norwegian's newest class of ship is impressive and will set the bar from now on.
Want to Try Out the Prima For Yourself?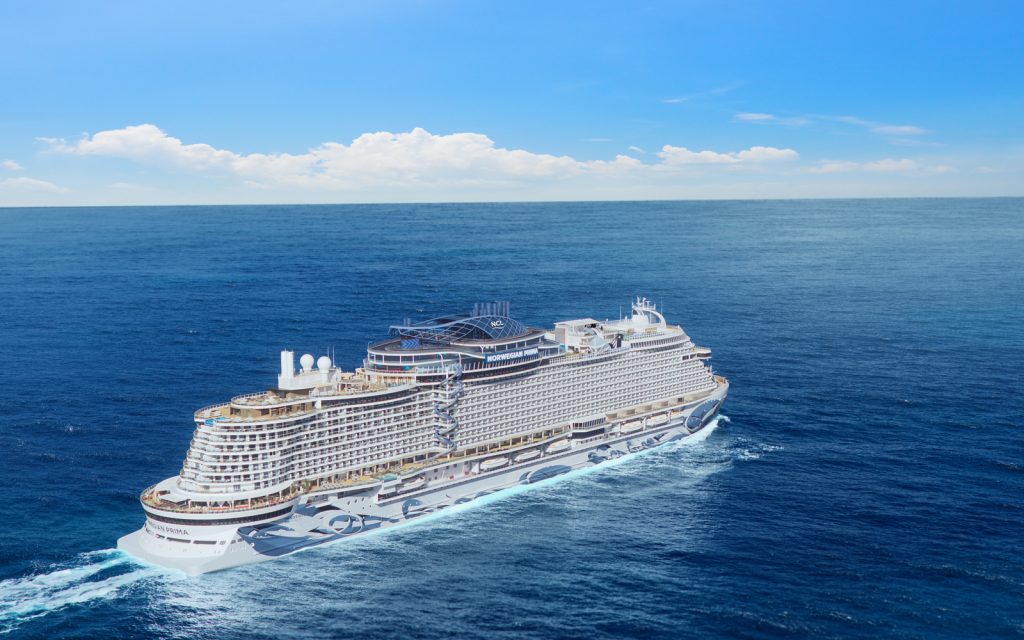 The Norwegian Prima will launch sail in August 2022 and will have sailings from Europe, New York, and Miami. It's almost like the first year will be a victory lap of the major ports to show off the newest class of ship for Norwegian Cruise line. In 2023, it will move to Galveston, Texas as its homeport for the 2023 – 2024 season.
CruiseSpotlight is an Amazon Associate. We may earn a commission when you click links to retailers and purchase goods.