Star Princess Returns as a Sphere-class Ship
Princesses Cruises announced a new ship that will debut in Summer 2025. It'll be called the Star Princess, the third Princess ship to sail under that name. It's currently under construction in the Fincantieri shipyard in Italy. 
More Sphere-class features for Star Princess
So far, the Star Princess sounds very similar to its sister ship, the Sun Princess, which will launch in 2024. It'll be Princess Cruises' biggest ship, 20% larger than the current largest ship, Discovery Princess. While the ship will be nowhere near the size of Royal Caribbean's Oasis-class ships, it will still be pretty massive, coming in larger than most Celebrity ships and getting near Carnival's new Excel-class of ship. 
Like its sister ship, the Star Princess will have some unique areas and venues that are totally new. John Padgett, president of Princess Cruises, said, "we've carefully designed these ships to feel familiar to our guests yet significantly advanced with lots of exceptional new and expanded experiences to embrace and explore." 
The Dome on Star Princess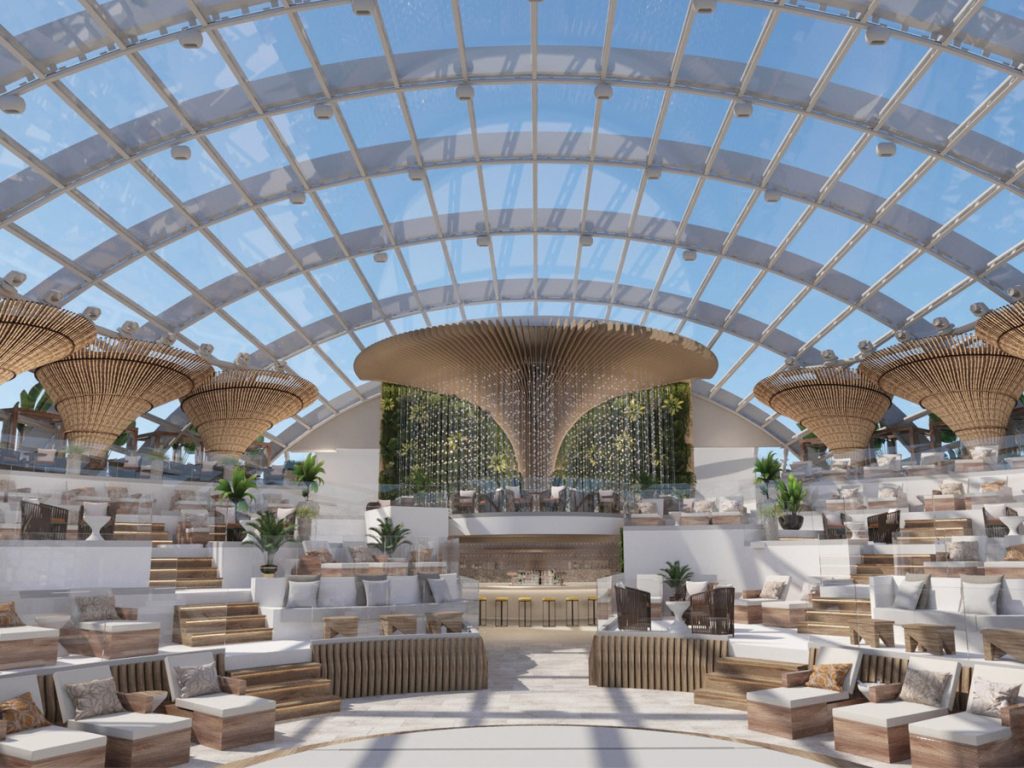 One of the most prominent new features of the Star Princess is "The Dome." Located near the front of the ship, it's a huge space with a glass dome covering it. Inside, there's an indoor-outdoor pool and a "water feature," although it's hard to tell what that is from the renderings. It will transform into an entertainment space at night with LED lighting and ariel performances.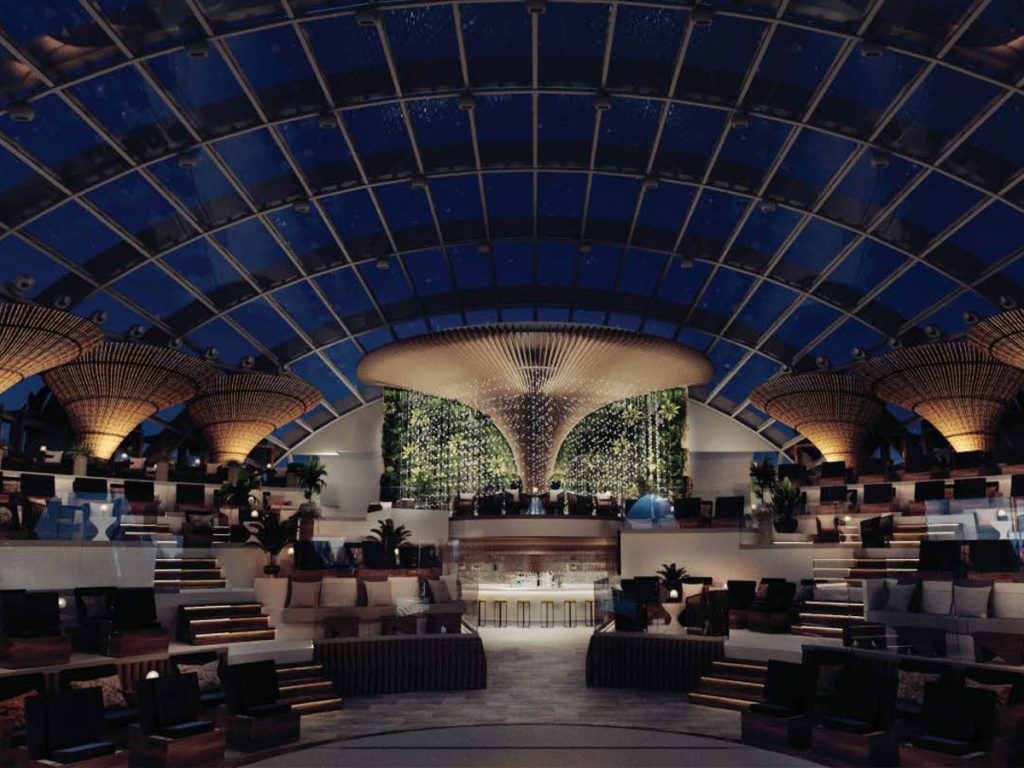 The Piazza Atrium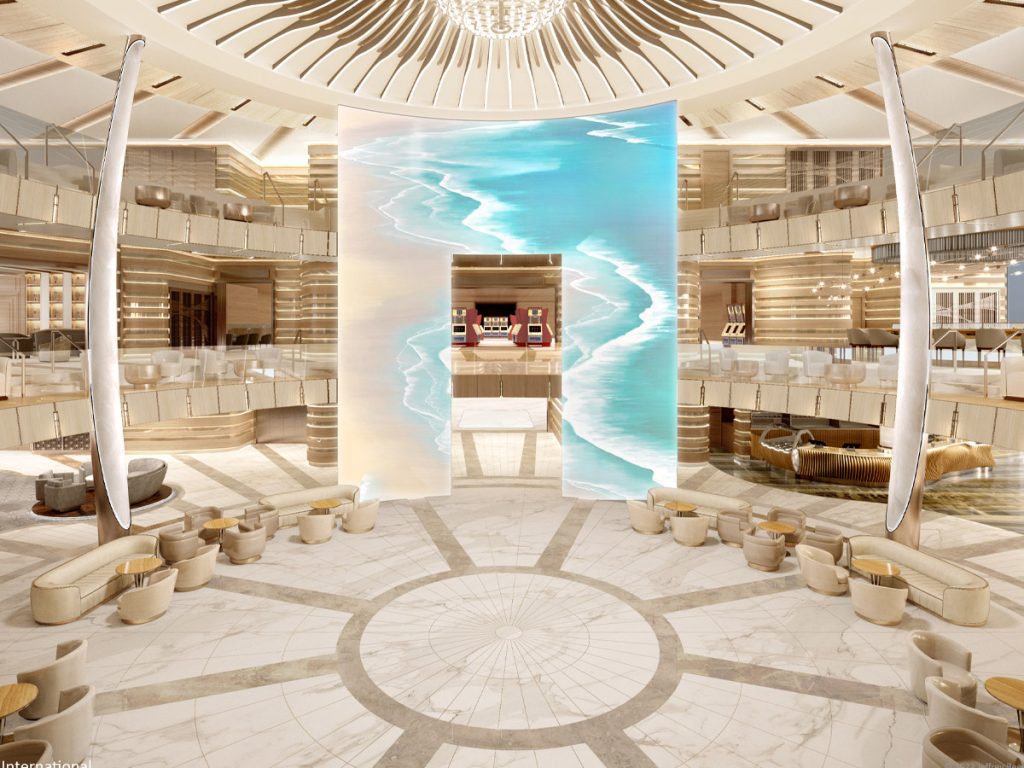 Almost every new design of cruise ship that has come out recently has a large 3-story atrium with floor-to-ceiling windows. The Star Princess is no different. Called the Piazza, this space features a dome-like feel with gentle curves and sloping ceilings. It's filled with natural light and light-colored finishes to give it an airy and peaceful feeling. The center features a large LED screen that can move around and be used for entertainment programming throughout the cruise.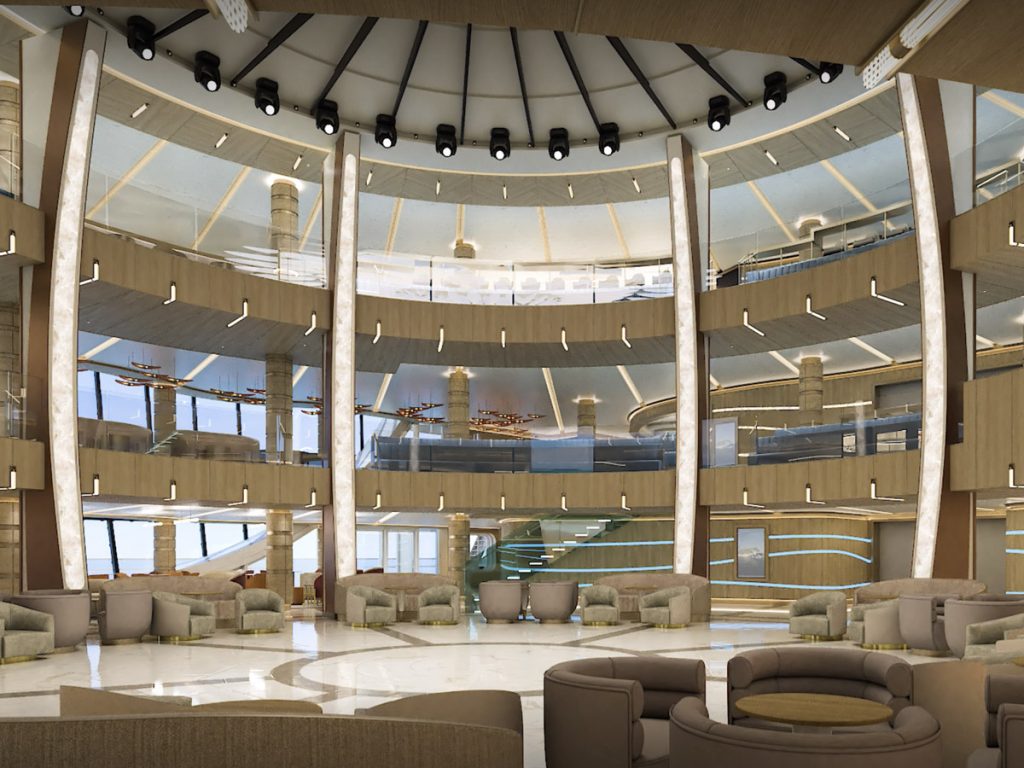 Princess Arena: a theater in the round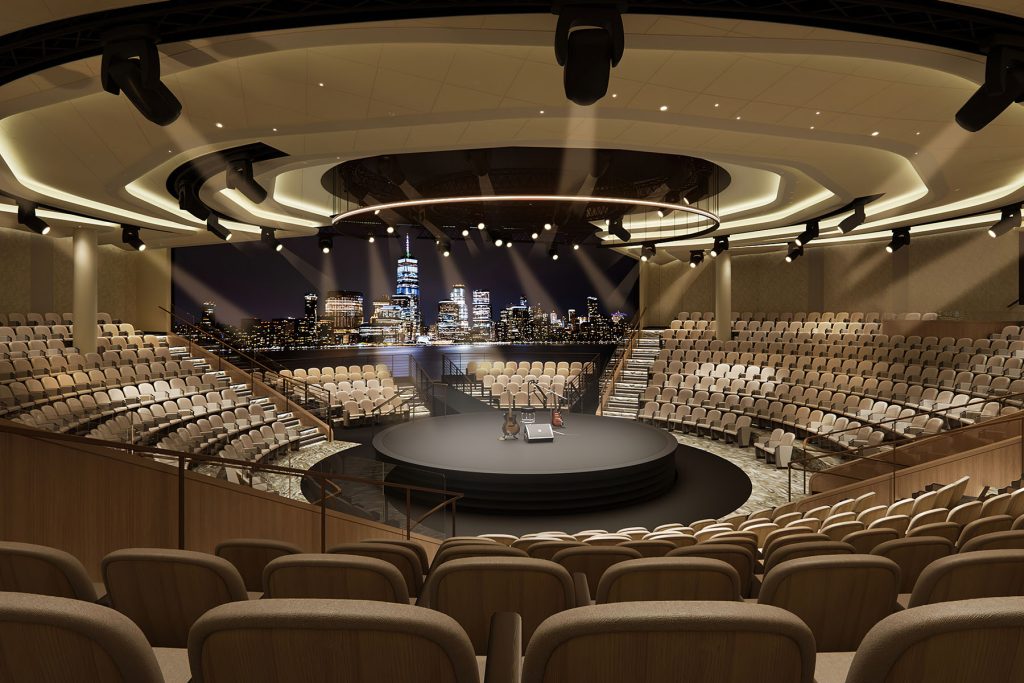 We also got a look at the new Princess Arena. It's a theater in the round with flexible configurations that will let the space transform for different performances. The round design goes well with the "sphere" design used throughout the ship. It's a good-sized theater that can seat up to 1,000 people. Unfortunately, that means only about a quarter of the ship can see a performance. It's on par with other new ship builds from most cruise lines, but fans of smaller ships may be disappointed (theaters on smaller ships usually hold about half the guests). 
Looking at the renders, you can see the fantastic sightlines; there's not a pole or obstruction in sight. The space itself feels very contemporary but also classic in its ambiance. 
Super-sized casino on Star Princess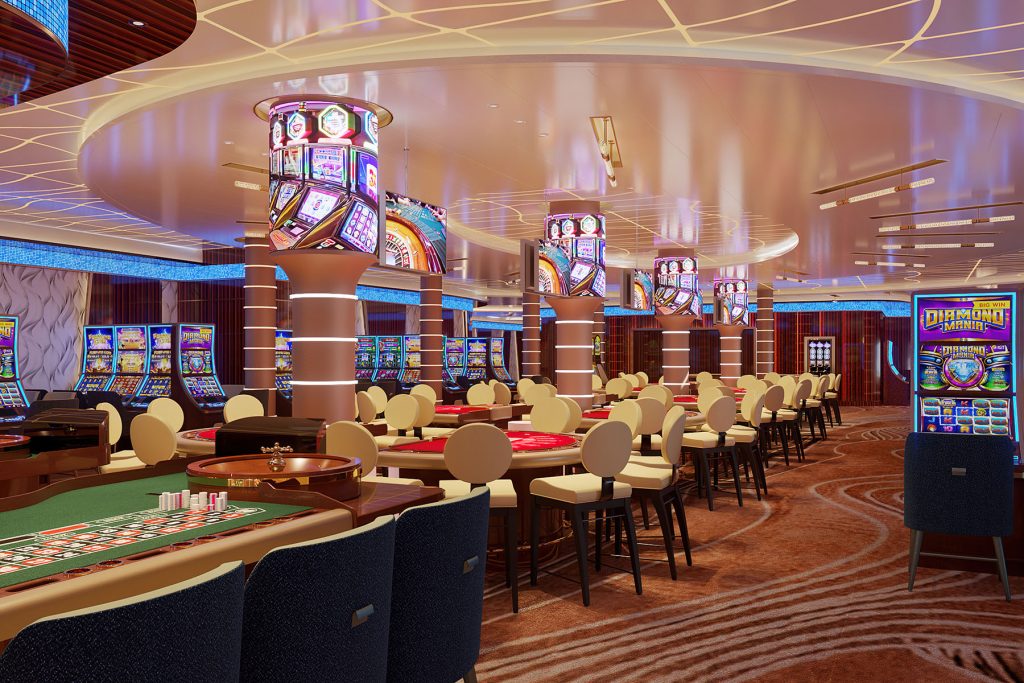 The Princess Casino will be the largest casino in the fleet, both in terms of sheer size and the number of seats. They'll have over 200 of the latest, and most popular, slot and video poker machines. The casino will be right off the Piazza, making it easy to get to. Hopefully, they have design elements in place to keep smoke from flowing into the general areas of the ship. 
Star Princess will feature the best in technology
Star Princess will be the second Princess ship to run on Liquified Natural Gas (LNG) fuel, a cleaner building fossil fuel. It'll also feature the Princess Medallion service to deliver exceptional personalized experiences.
Star Princess will sail the Mediterranean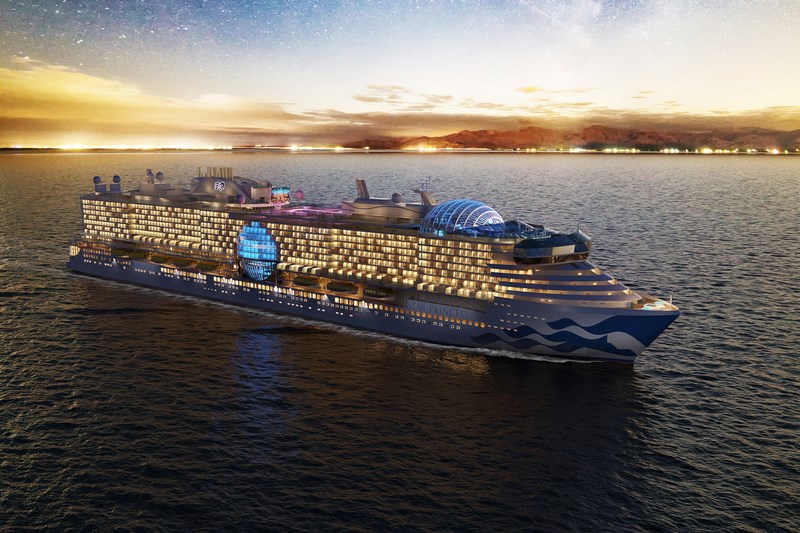 Star Princess will set sail on August 4, 2025 for a 9-day cruise through Italy & Greece, leaving from Rome. After that, it will sail 9- and 10- day cruises from Rome, Athens, and Venice (Trieste). You'll be able to visit some of the most picturesque ports aboard this beautiful new ship. 
More to come on Star Princess
There's still a lot we don't know about Star Princess. Want to stay up to date as Princess releases more information? Sign up for our monthly newsletter.
CruiseSpotlight is an Amazon Associate. We may earn a commission when you click links to retailers and purchase goods.