Is Royal Caribbean's Black Friday Sale the Best Price of the Year?
It's November, so that means it's time for companies everywhere to push their "Black Friday" sales. These sales have expanded to more than the Friday after Thanksgiving and now run for weeks before Black Friday. Royal Caribbean is no exception; they launched their Black Friday deals on pre-cruise purchases this week. 
The emails and website from Royal Caribbean say guests can save up to 55% off cruise favorites, but are they really good deals? Royal Caribbean will usually show the percentage off as the prominent message, but that number is misleading. Always look at the price per day. 
"You use percentages when you're not real proud of your price point." -former Walmart U.S. CEO Bill Simon
If you look online for advice about pricing, you'll see tons of people saying, "Black Friday offers the best price ever." In most cases, that advice is wrong.
About Royal Caribbean cruise planner pricing
Royal Caribbean's Cruise Planner lets guests pre-book cruise purchases before their sailing. It's where you can purchase your drink package, shore excursions, internet, and specialty dining. This pricing is almost always cheaper than if you buy it onboard the ship itself. 
The prices are clearly shown on the website, but every previous Royal Caribbean cruiser knows these prices are constantly changing. Royal Caribbean uses dynamic pricing, which means the cost can vary based on the ship, sail date, or even the day you look at it.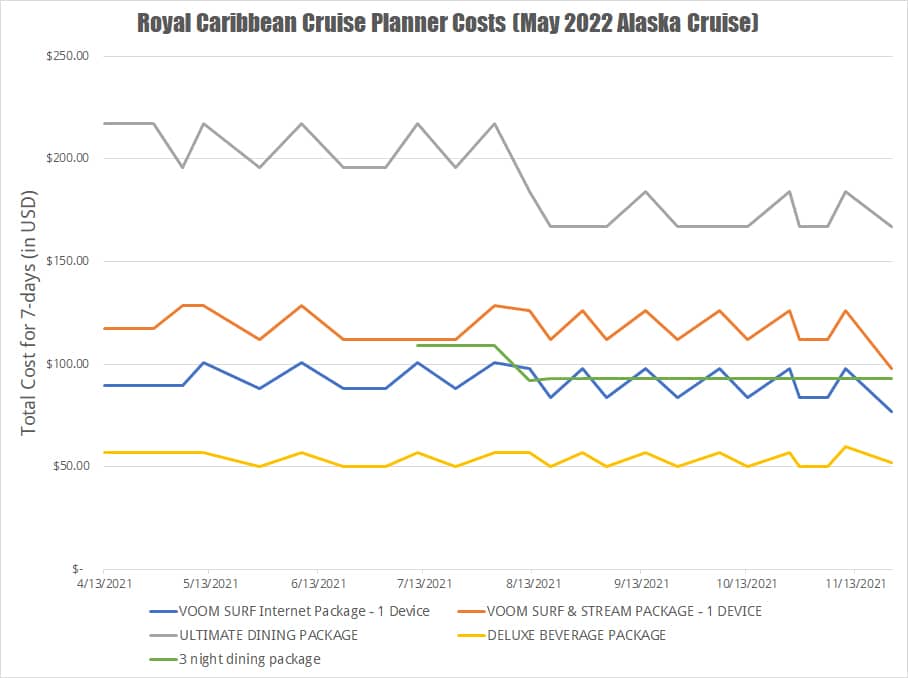 For most cruises, items will vary between a regular price and a "sale" price during the pre-cruise period. Typically, the best prices are further out, and the prices go up as the cruise approaches.
A look at Royal Caribbean's Black Friday Deals
While Royal Caribbean doesn't offer any transparency on how their pricing works, we monitored 10 different cruises that will sail within the next year to see the kind of deals happening right now. We looked at different times of the year, types of ships, and departure ports to get a general feeling of what was happening. Then we compared the Black Friday prices to the Labor Day prices we saw two months ago to see if this really was the "best" sale. 
Royal Caribbean's Good Black Friday Deals
Some of the best deals being offered on Black Friday are for the soda and refreshment package and activities on Perfect Day at CocoCay. 
Refreshment and Soda Package
Royal Caribbean's non-alcoholic packages both had good deals across all our sailings. The soda package was $8.99 or 10% lower than the lowest price we saw. For the refreshment package, which covers coffees, milkshakes, and bottles of water, the cost dropped to $23.99, roughly a 20% discount on the refreshment package. 
Are these packages worth it? It really depends what and how much you drink? Use our Drink Package Calculator to see for yourself.
Unlimited Dining Package
The Unlimited Dining Package, which lets you eat in the specialty restaurants on the ship throughout your cruise, was a good deal as well. The prices were 7 – 20% better than the previous sale. 
Hideaway Beach at Perfect Day
Hideaway Beach is the new adult-only area on Perfect Day at Coco Cay that will be opening in January. This new area comes at a cost, though, sometimes up to $100 just for access to a kid-free area. 
In our research, every cruise that stopped at Perfect Day at CocoCay was offering a discount on Hideaway Beach, the new adult-only area. The discount ranged from 11 – 25% off the lowest price we've seen so far. That comes out to $38.99 to $62.99 per person.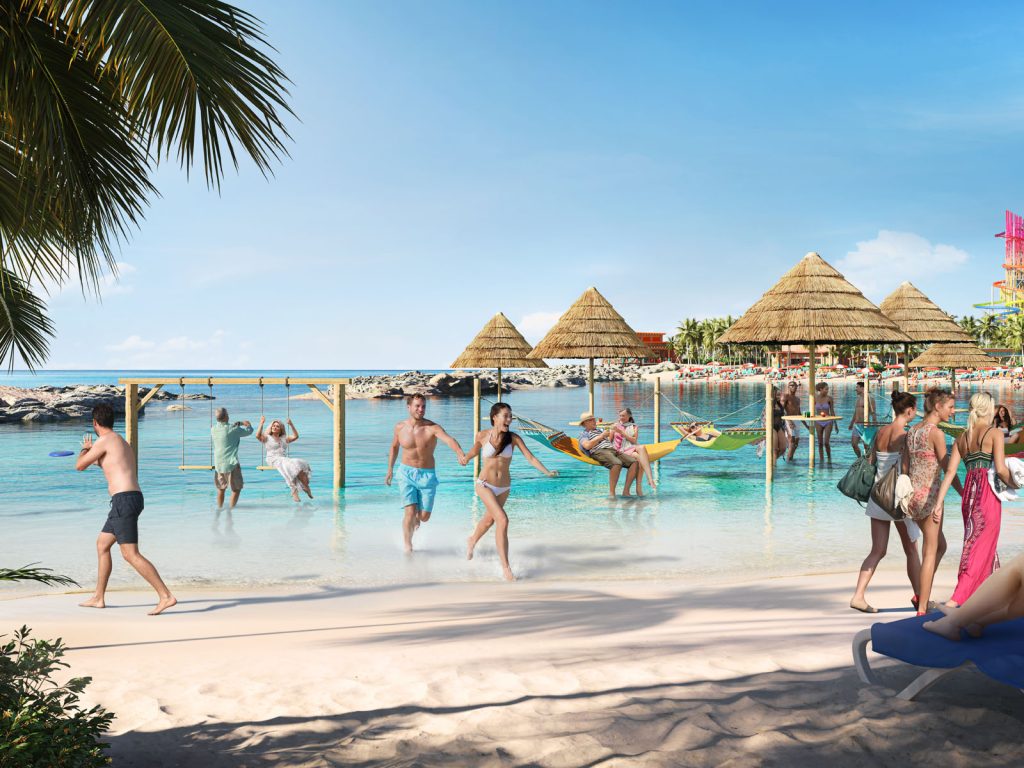 Thrill Water Park at Perfect Day
The Thrill Water Park has become very expensive over the years; some days it costs more than a full day at a Disney World theme park. For Black Friday, all our sailings were showing a discount. The range was 4 – 45% less than the lower prices we've seen, which puts the price at $73.99 – $189.99. 
Coco Beach Club
Royal Caribbean's high-end private Coco Beach Club on Perfect Day also saw a discount. The prices were 6 to 45% better than the last sale. Still, it's a pretty penny, costing $168.99 – $287.99 per day. 
Perfect Day Zip Line
The CocoCay Zipline also had a discount on all of the sailings with a discount of 6 – 45% from the lowest price we've seen. 
Up, Up and Away Hot Air Balloon Ride
If you look at any picture of Perfect Day at CocoCay, the giant hot air balloon sticks out. A ride on it isn't cheap, but it's on sale for all cruises we monitor. The discount was 6 to 45% off.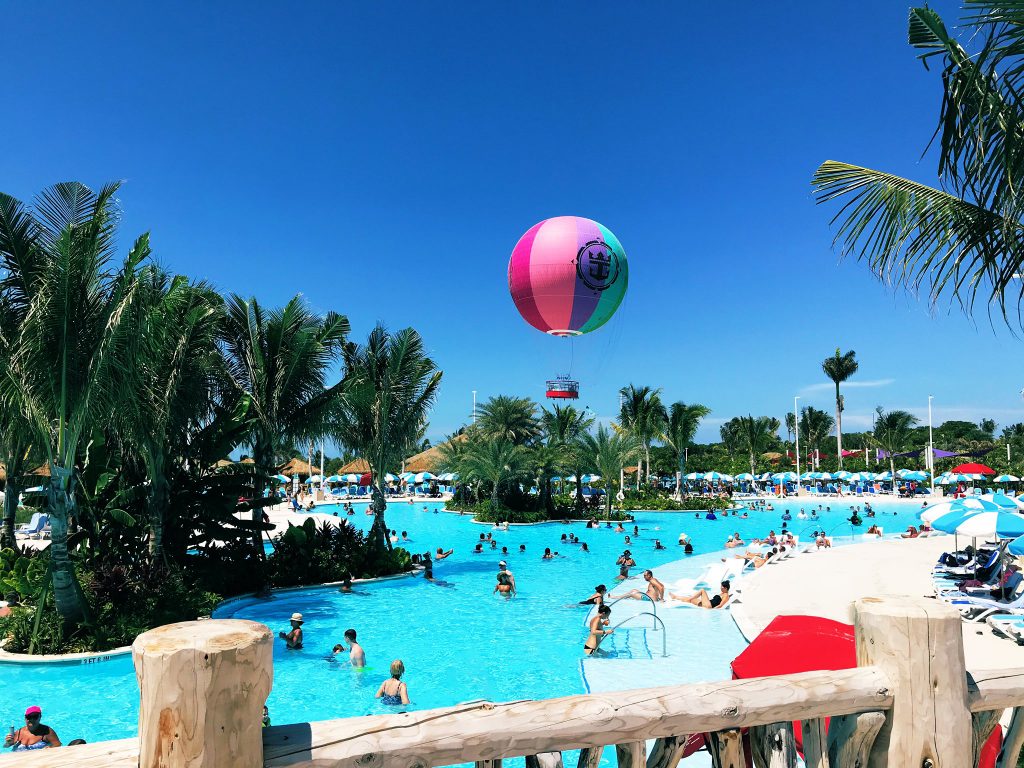 Royal Caribbean's Bad Black Friday Deals
Some of the worst deals for Black Friday are what people ask about the most: the Deluxe Beverage Package (the alcohol package), the Internet package, and specialty dining. 
Deluxe Beverage Package
None of our ten sailings saw a better deal on the Deluxe Beverage Package than before. In fact, for many, the cost went up by 4-6% over September prices. The sailings we monitored cost $74.99 – $89.99 per day. 
We looked at another 50 sailings from our website visitors, and out of all of them, only one had a better price for the Deluxe Beverage Package; the rest had the same cost or higher. You can see a breakdown of user-reported prices over the last six months here.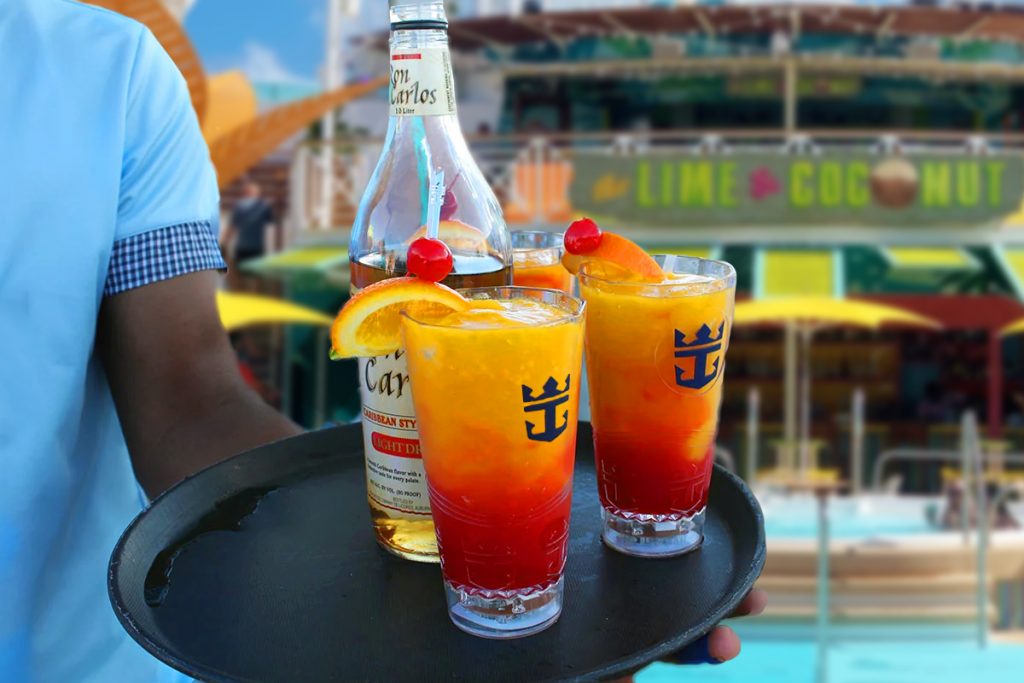 Specialty Restaurants
None of the specialty restaurants on any of the cruises we monitored had a discount that was larger than usual. The price is still cheaper than paying onboard, but it's definitely not a special deal for Black Friday. 
Voom Surf and Stream Internet
The internet package isn't an amazing deal for Black Friday. Out of the ten cruises we checked, only 3 had a lower internet price than the last sale price, and that discount was only 5%.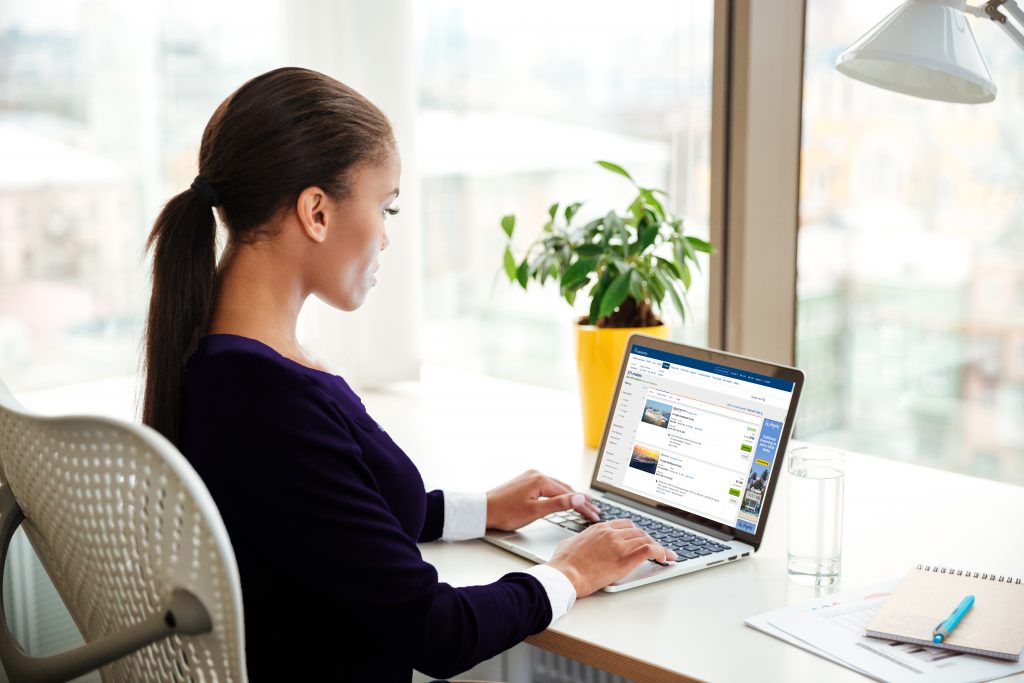 Use a spreadsheet to get the biggest savings on your cruise
Again, these are all dynamic prices and can change at any moment. They also will depend on your specific sailing, so you might see a better cost than the cruises we looked at. A spreadsheet is your best friend here. Keep a record of the date and the cost per day to see if you have a good deal. 
Remember, if you see something cheaper, you can always cancel and rebook at the lower price using the Cruise Planner. One word of caution: if the item is subject to availability, like an excursion that's almost sold out, you may not be able to repurchase it. 
CruiseSpotlight is an Amazon Associate. We may earn a commission when you click links to retailers and purchase goods.